Sep 1, 2017
Ever since the weather warmed up in spring this year, my son and I have been exploring a park in gunma called kodomo no kuni or children's kingdom. It is expansive! There are so many options for things to do that usually we end up just wandering around for an hour until getting tired. The distance from my home is pleasantly about an hour by bike, but there are visitors to this park from other prefectures. But because it is so close, any chance we get, this is our destination. And my son loves it. It truly is a child's kingdom.
The best and biggest feature of this park is the fountain and small creek that ends in a shallow pool of water just to the left of the entrance.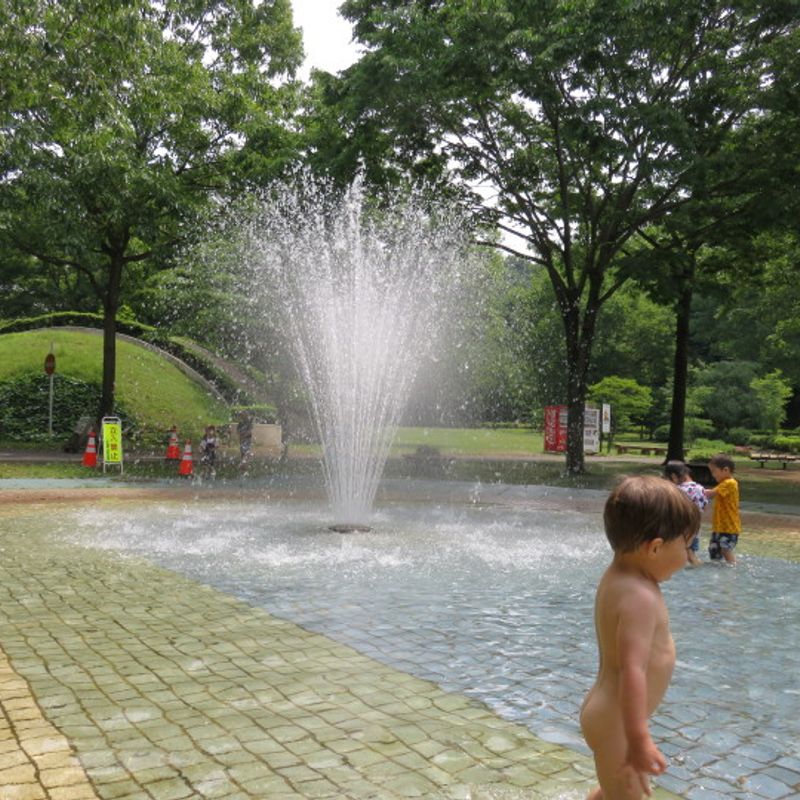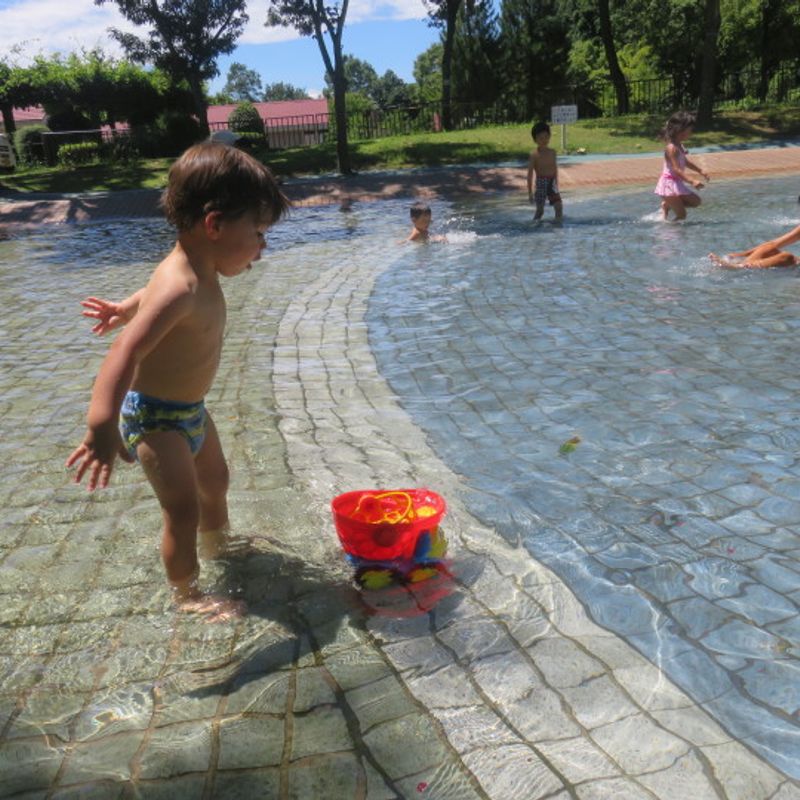 At 36 degrees celsius (98.6F) with humidity galore, my son beelines for the pool of water on most days. The depth ranges from my ankles to just below my knees, so even smaller babies are able to go in. we typically start at the pool area but inevitably end up walking upstream to the fountain. It's a very popular spot riddled with kids in their swimwear. The first few times, being a naive foreigner, I didn't have anything for my boy to swim in so he just ran around nude. Yes, I was that gaijin, and yes my son stood out and got comments, but mostly in the vain of "omg look how cute!!" I did invest in some swim diapers, and always remember to bring a change of clothes from now on.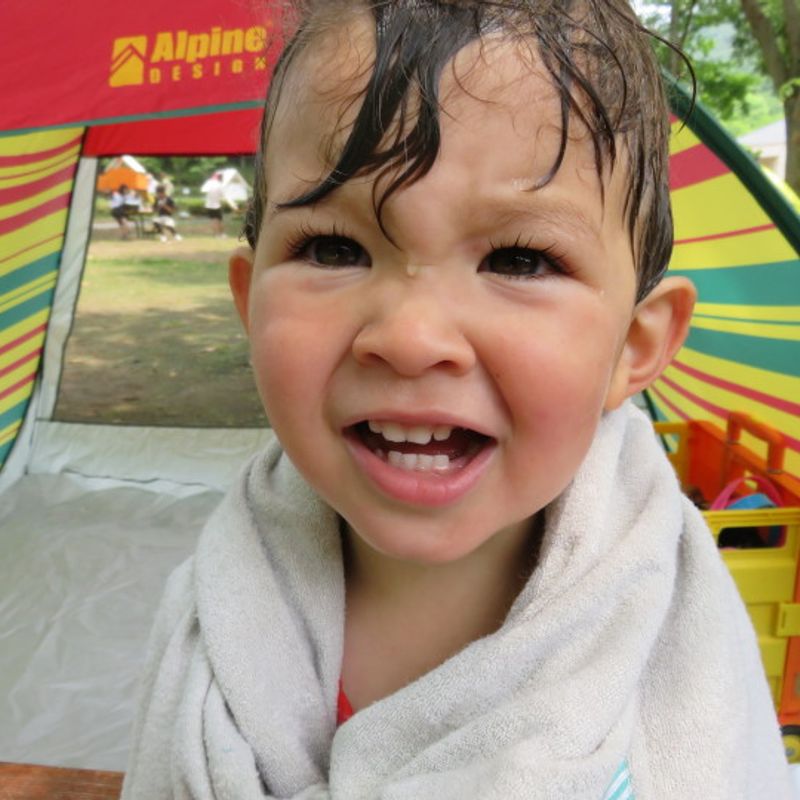 Sometimes it is also colder than you would expect, so a towel to warm up is good too.
Occasionally before we ever make it to the water, my son will get distracted by the coin operated cars.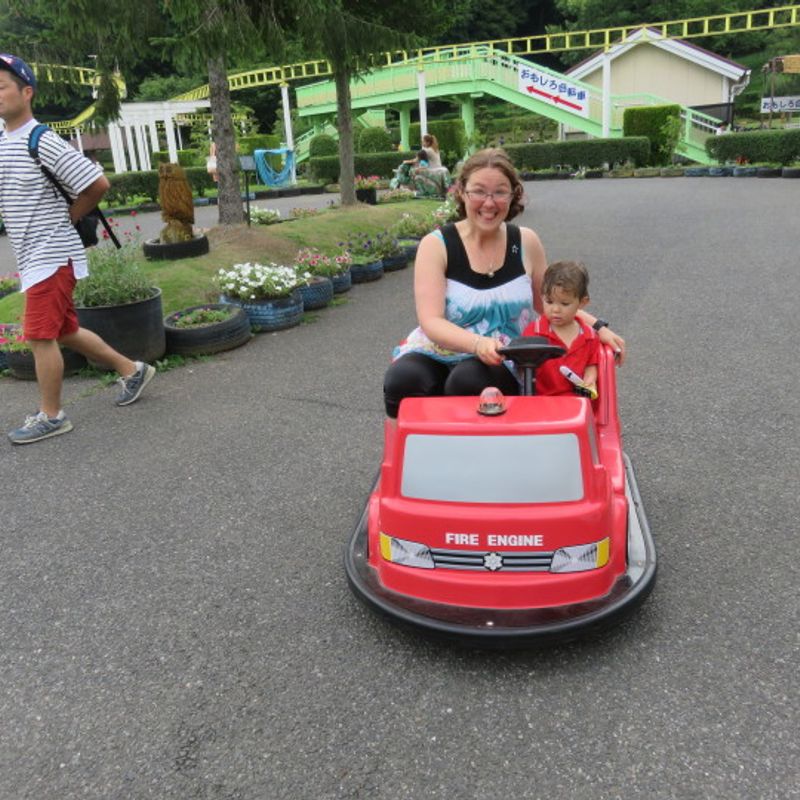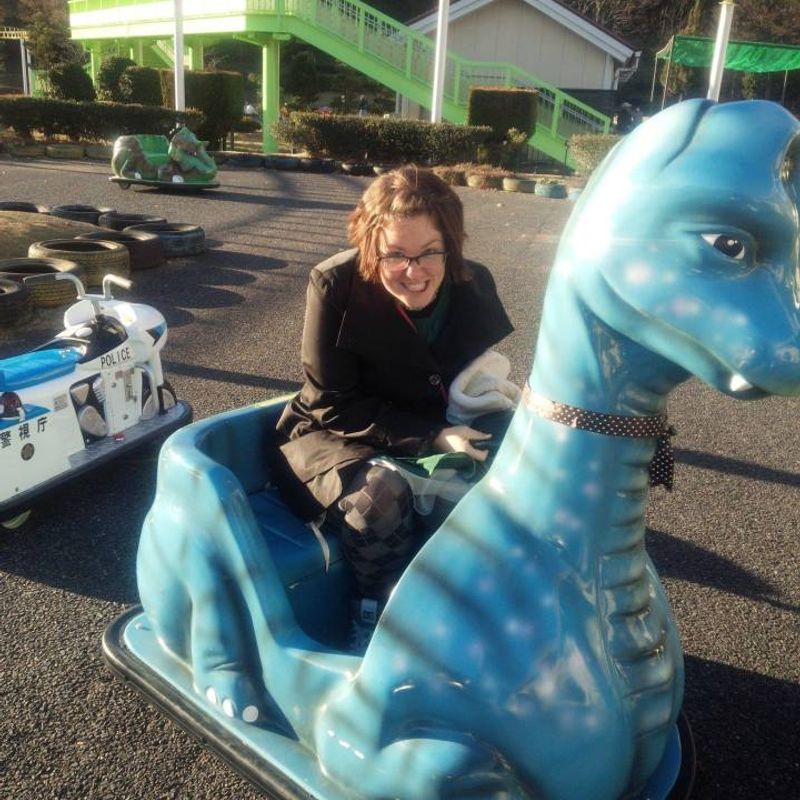 His favorite is the fire truck, but mine has to be the dinosaur. At 100 yen for a two minute ride, the occasional coin is certainly spent a bit frivolously.
If you don't mind spending a little more money frivolously, there are also trains, funky bikes, a monorail, and smaller bicycles that can be ridden.
On the days that it isn't too swelteringly hot, we usually take a right from the entrance and head up the hill to where the bigger kids playground equipment is situated. My boy thinks he is a big kid. However there are a few things he can do, even at his tiny height.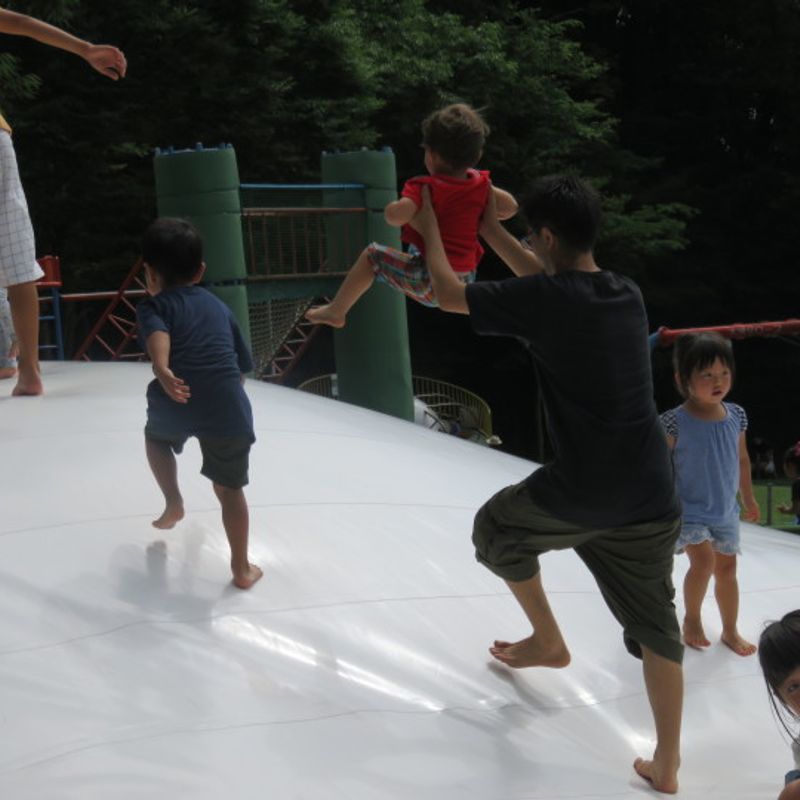 When it isn't too crowded, he can jump on the trampoline hills by himself, but clearly more fun with daddy. He can climb up the colossal roller slide. One time up will wear any kid out big or small, but the climb is fun because it's like a jungle gym maze.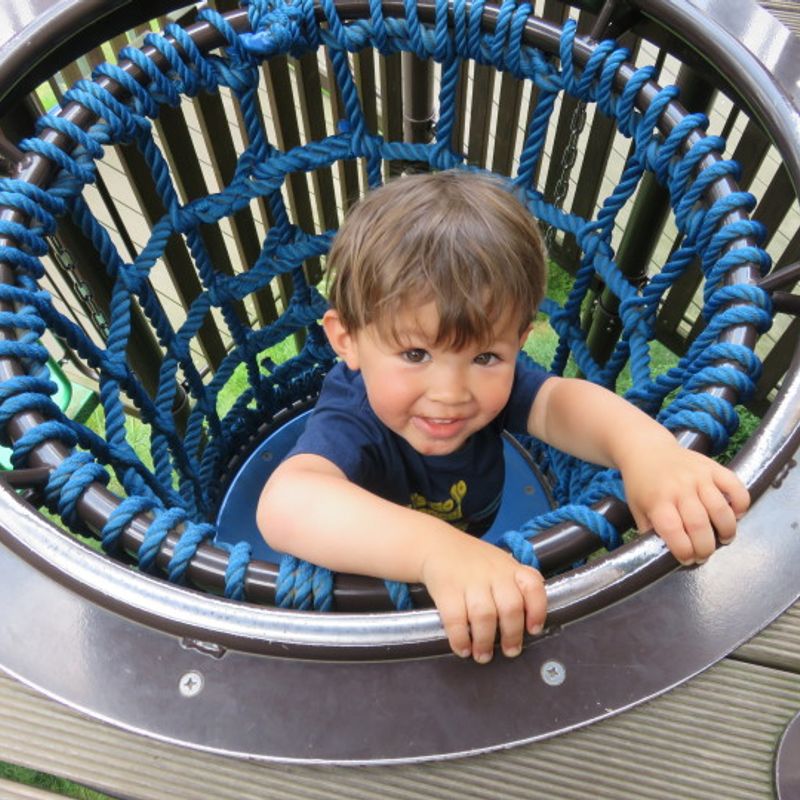 If you aren't up for the heights though it can be quite terrifying.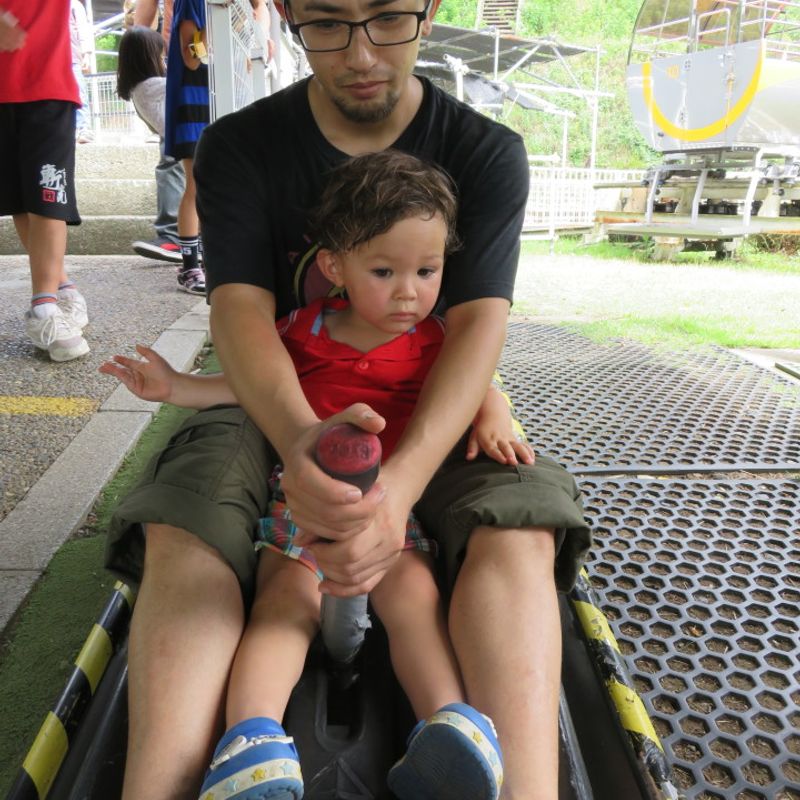 Also if you don't want to climb anything but still want the thrill of a fast long slide down, there is a sled ride for 200 yen down. You can hike up to get to it, or take the gondola like train up the side of the hill.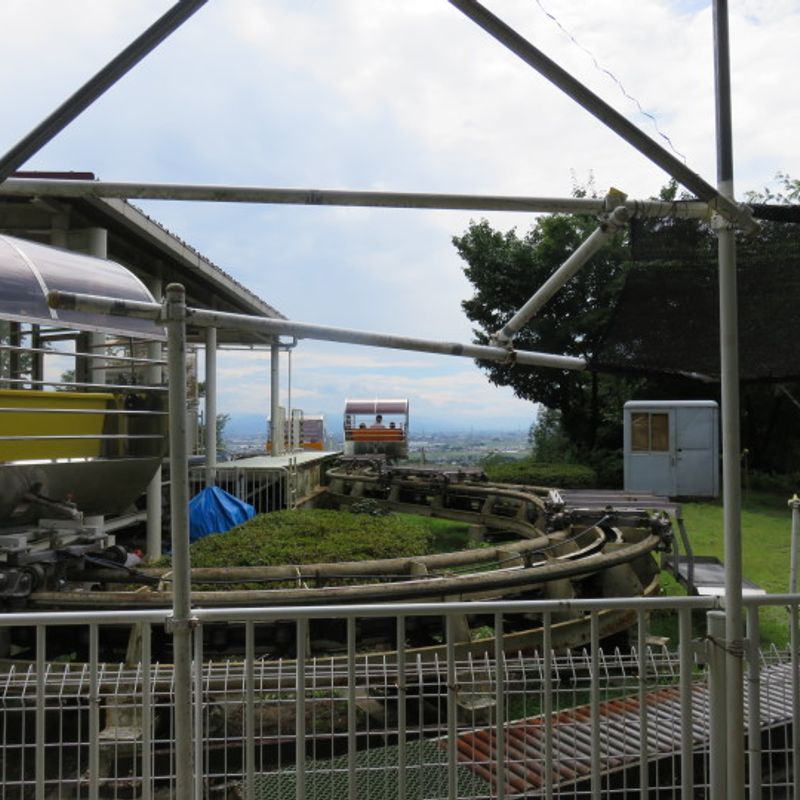 Hiking might be faster though.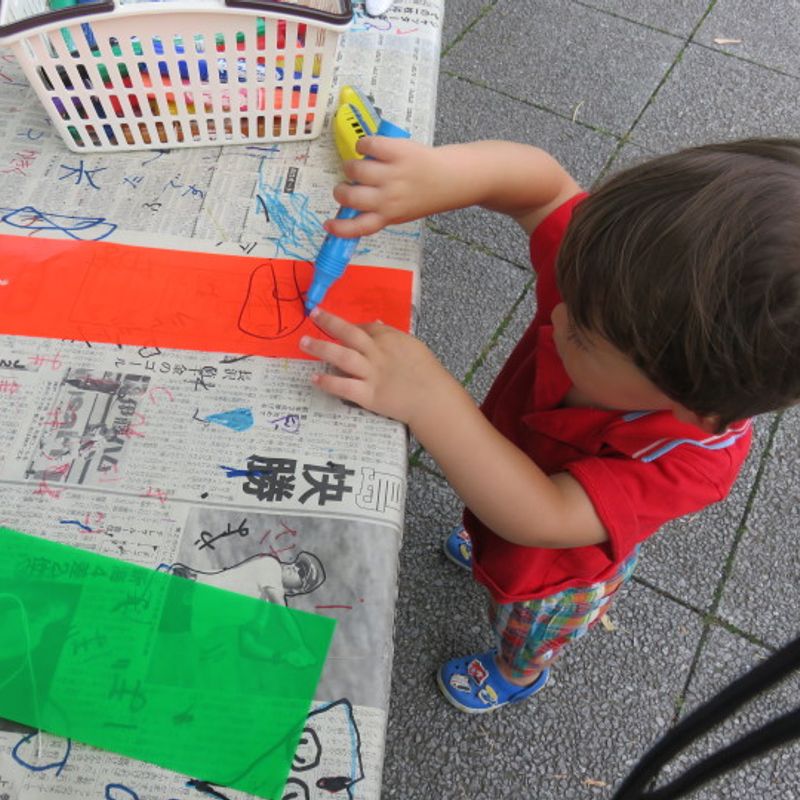 There are also almost always events going on, like making mud balls, the tanabata celebration, making paper airplanes or many other things throughout the year.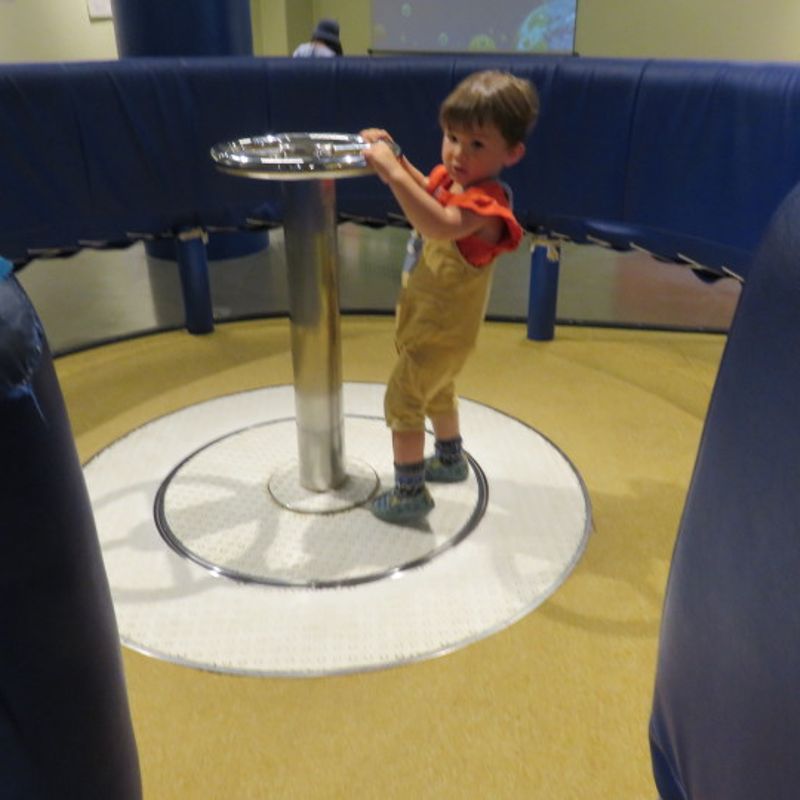 There is so much to explore in this place. A nature walk, the building with a small science museum, craft room, play room, presentation hall, etc...inside.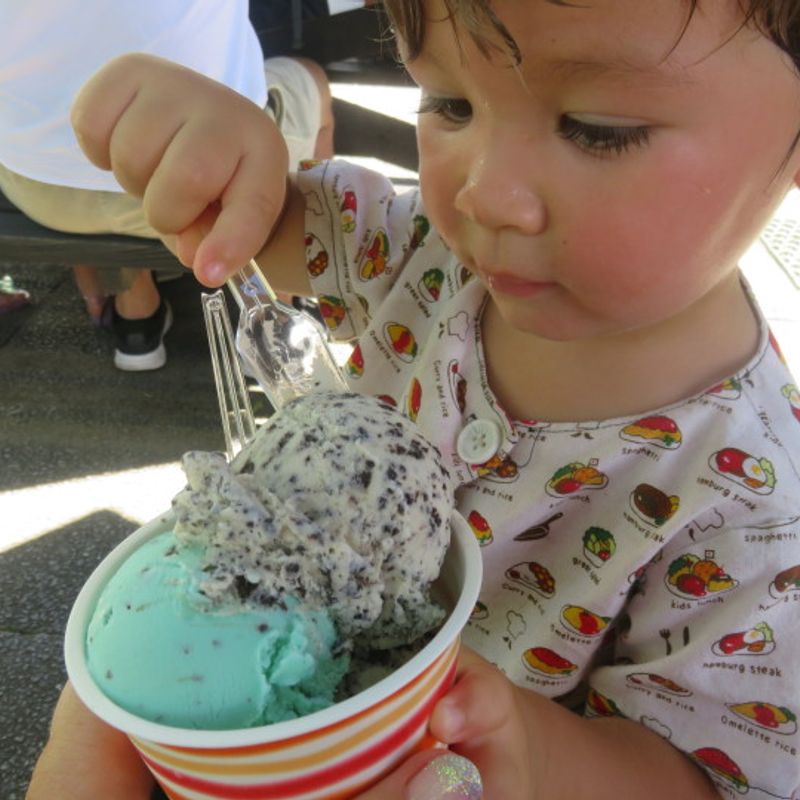 Just before heading off to bike back home, we get ice cream. I mean, cookies and cream AND mint chocolate chip!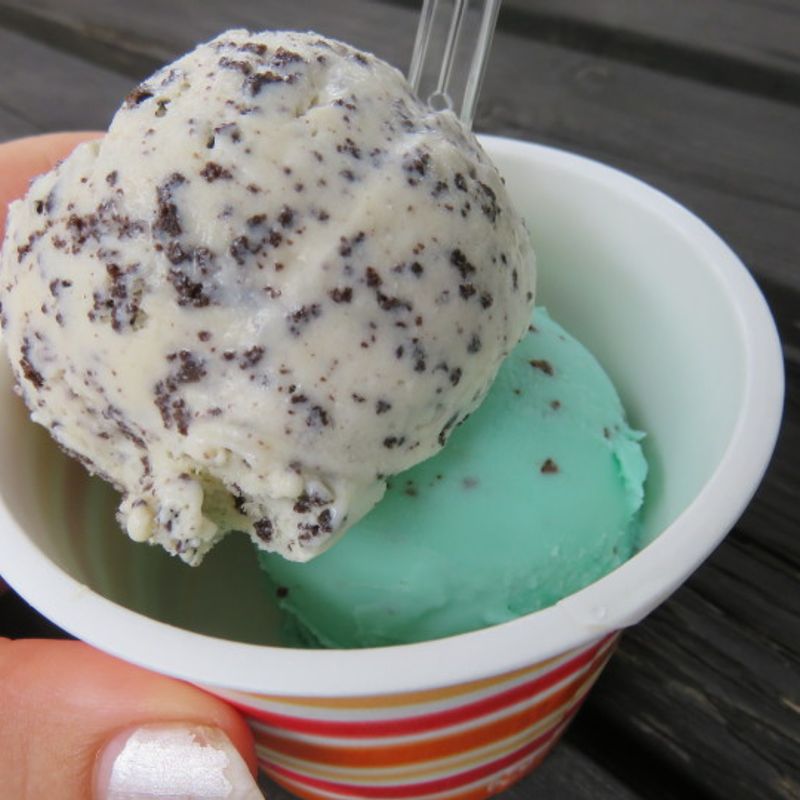 Yes please! The lady at the counter even knows me and my son by name. I'm already looking forward to going back again.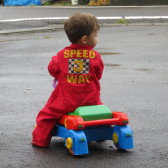 American step mom with beautiful Brazilian babies. Raising them in Japan. I'm a crafter too
---