Aug 10, 2018
I have never done a stamp rally in Japan before. This seems crazy because I see them everywhere and want to participate in so many but have never found myself in the position to actually go around collecting stamps. When a friend came to visit,I came across a pamphlet for stamp collecting in the town I had lived when I first moved to Japan. It was good luck because the friend that was visiting had also worked there and we spent a good amount of time reminiscing about our time there. Some of the places listed, I had been to while others I never even knew existed. The best part was that all of the destinations are accessible through public transit and a little bit of walking. Nothing I can't handle. The prizes for the rally are a little bit sub par for this lady, but some of them seem worth it. There are three courses to consider.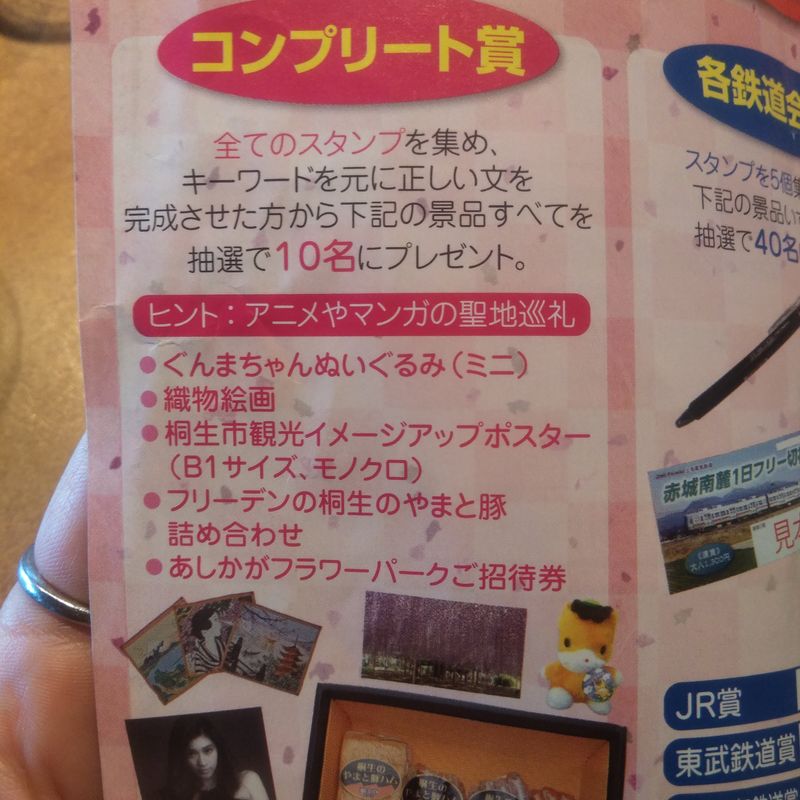 One for those gungho about the rally and willing to go to all the stops get all the stamps and figure out the code at the end.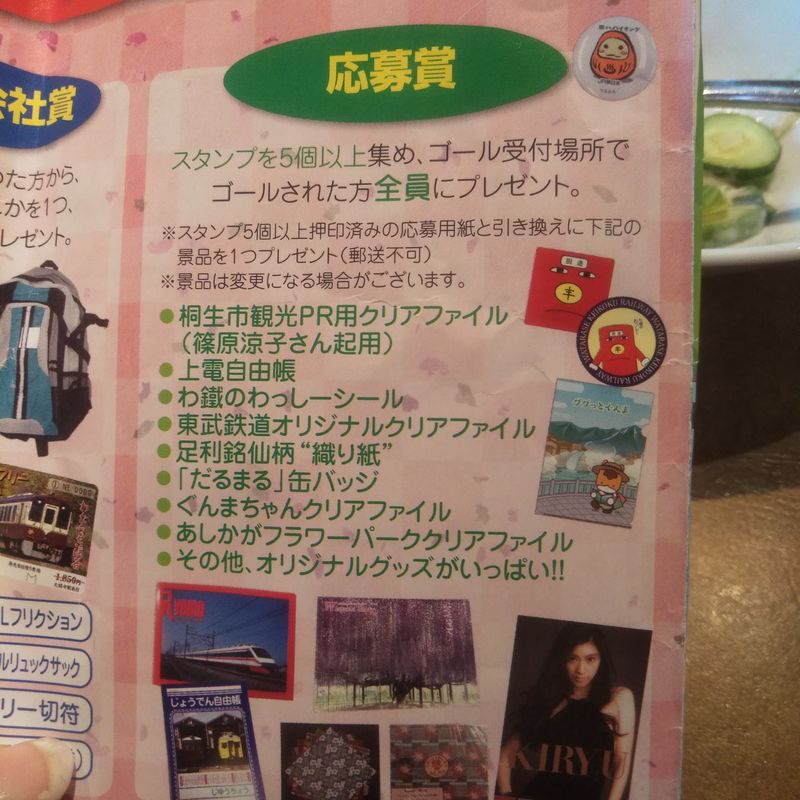 The next course is for those willing to try all the stops in the one town but don't really want to go to the town over to get the remaining two stamps.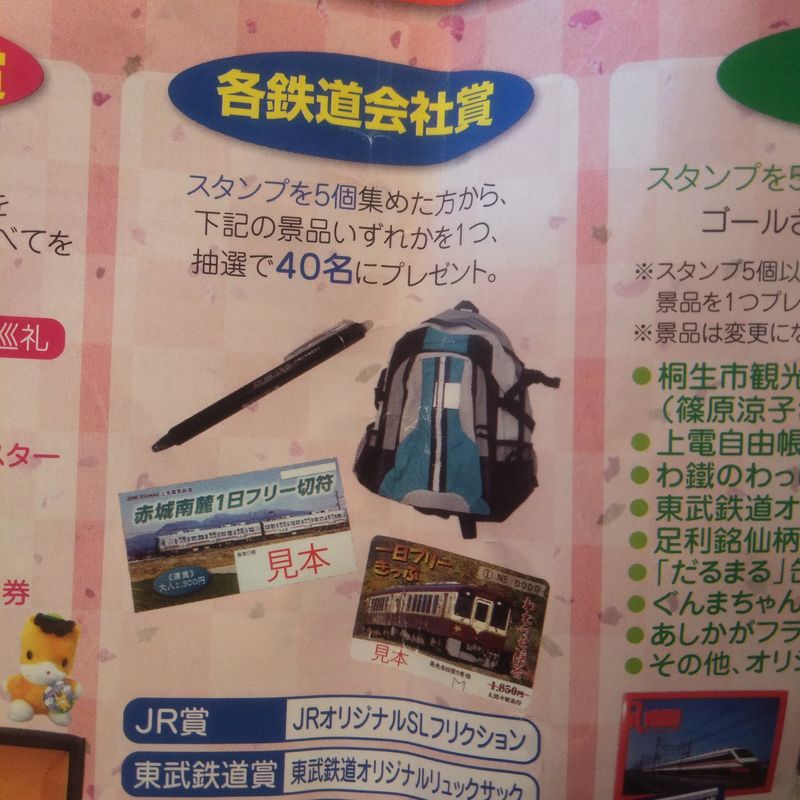 Then the third one is for those wanting a slight challenge but still not up for cross town rallying. This is probably the one I'm going to go for. I like the prize in this one as well. The first course the prize is big with lots of different things, but none that I'm interested in. It is full of things like a poster of a famous person, a Gunma Chan plushie, ham, woven pictures, and a ticket to one of the destinations in the stamp rally. It is a raffle with 10 winners. The easiest course, you get to pick one of the various stationary goods. I like the Gunma folder and my son would love the train notebook. But I'm after the third course. there are 4 prizes . You get to choose which raffle you want to enter, a back pack, some train pass, or a pen, and if you are one of the lucky 40 then you get the prize. The train pass to the Watarase line train which is usually 1850 yen would be a worthy prize for visiting my old home and seeing some sites I missed while still there.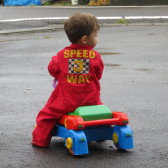 American step mom with beautiful Brazilian babies. Raising them in Japan. I'm a crafter too
---