Jul 7, 2018
Sometime last year about around this same time of the year, my husband got the strangest thing in the mail. It was a flier from his T-point card to get a pack of free cigarettes and not just one pack but two. Any one he likes from the 52 different kinds.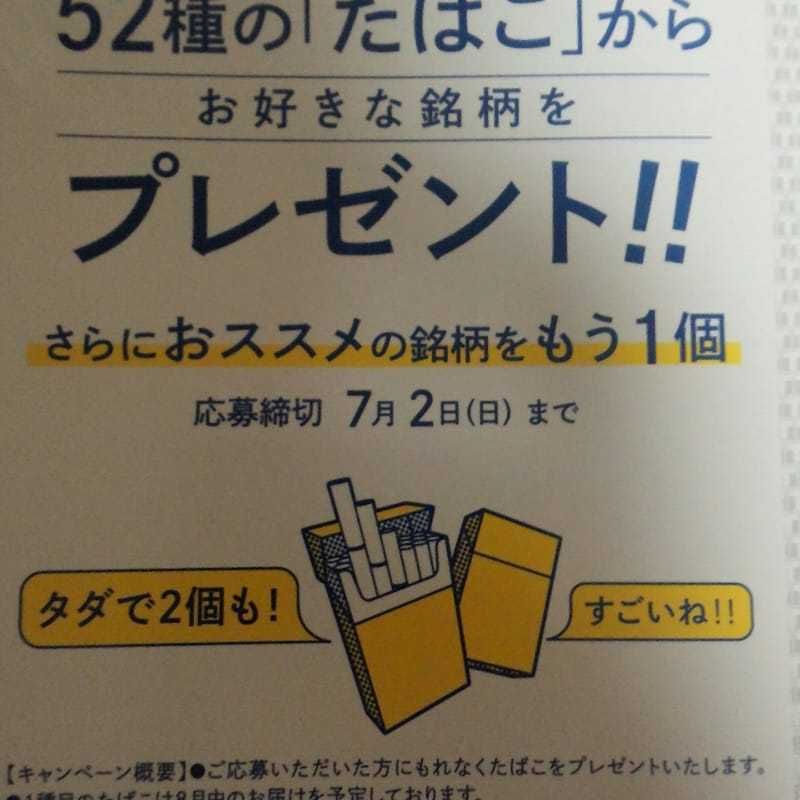 The fine print tells us that the cigarettes will be delivered the middle of August; only the original recipient who is older than 20 years of age, the legal smoking age in Japan, should use it; and you have to join the premium smokers club to be eligible.
We get fliers like this all the time but far more benign offerings. They all have a catch. Join some club or sign up for something or other in order to claim the prize. The free offerings are usually food or some sorta something that has a character or mascot on it; Hello Kitty cups, One piece pillowcases. But offering cigarettes bothers me. I hope I'm not the only one who sees the problem with this. I know for sure that in America if offers for free cigarettes were delivered in the mail, there would be boundless amounts of angry voices heard and angry emails sent in response. It may even be illegal. The FDA states that, in a accordance with the Family Smoking Prevention and Tobacco Control Act, a "tobacco retailer" cannot "...give away free samples of cigarettes." How would they know if it was my husband who actually receives the cigarettes and not someone else? My kids are often able to accept packages in the mail even if they require a signature as long as they have the family hanko (stamp).
I am sure the point card knows my husband buys cigarettes because that is part of where his points come from, but at the time this flier was mailed to us, my husband was trying to quit. Of all the things. I really don't think it is good for a point card system to be soliciting free cigarettes as a membership perk.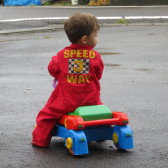 American step mom with beautiful Brazilian babies. Raising them in Japan. I'm a crafter too
---
2 Comments
Oh gosh it would be the same in Australia...public outrage for sure. There's a lot of anti-smoking legislation back home, even in terms of how close you can be to the entrance of a shop/restaurant outside when you're smoking...so here sometimes the approach to smoking blows my mind a bit!

@genkidesu It is weird right? But I guess Japan still doesn't quite get smoking problems. It has only been within my time living here that they stopped allowing smoking on platforms or anywhere on the streets.