Dec 14, 2018
Every year at Christmas, I seem to have a hard time finding some Christmas spirit here in Japan. There is just something so ordinary about everything that doesn't up my holiday feeling despite the festive packaging and a few decorations thrown around. There isn't much to scream Christmas at you unless you go around looking for it.
Unlike in the States where there are obligations to be doing Christmasy things throughout December, here in Gunma, if you don't take initiative, Christmas hops on to new year and then over into dreadful February and without so much as a "hohoho."
So, I had a sit and think about why this is. And then it dawned on me why I just don't feel festive. As a kid, the biggest sign of the holidays would be just after Christmas. Everyone around any neighborhood I have ever lived would decorate their houses with as much vigor as their budgets allowed. The cool wintery nights would twinkle with the number of lights on all of the houses. But here in Japanland, no one decorates like in the States. There aren't a million Christmas lights on every tree and no dripping lighted icicles from any roofs. The most you will see are some wreaths on a few doors and a street or so of lights around trees.
These meager lights aren't even enough to look like more than a simple attempt to brighten the street, let alone make things look more like Christmas.
So when my girls brought home a flier for Ashikaga flower park and their illuminations, my interest peeked. I had only been to Ashikaga Flower Oark once before, during the blooming season. It was lovely and there were so many people out to enjoy the flowers as well. But that was several years ago.
Last weekend, after a long day of adventuring and walking with my children, we ended our day with a trip to the flower park. I was amazed how the train station has changed, now with a new name as Ashikaga Flower Park Station because it has become so famous. And oh is it famous. There were tons of people getting off the train with us making their way to the park as well as lines and lines of cars all queued up for miles trying to find a parking space.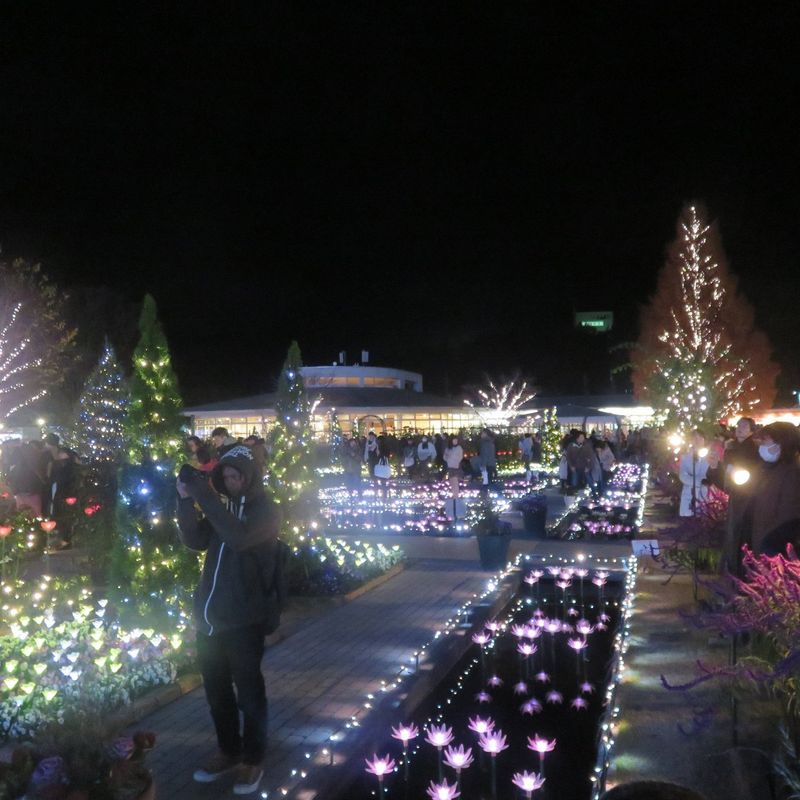 Once inside the park, my girls described it perfectly. "It's like Disneyland! Except it's tiny…".
Let me clarify by saying that they have never ever actually been to Disneyland, however, the first impression of the place was so shiny and glorious that it truly feels how I would expect any child to feel when they see Disneyland.
From my perspective, it was exactly like Disney because of the crowds of people. There were lines everywhere. People queuing for food, moving through the park, and later queuing to get a photo of the magical castle (more mock Disney magic?!), which I have to say was stunning.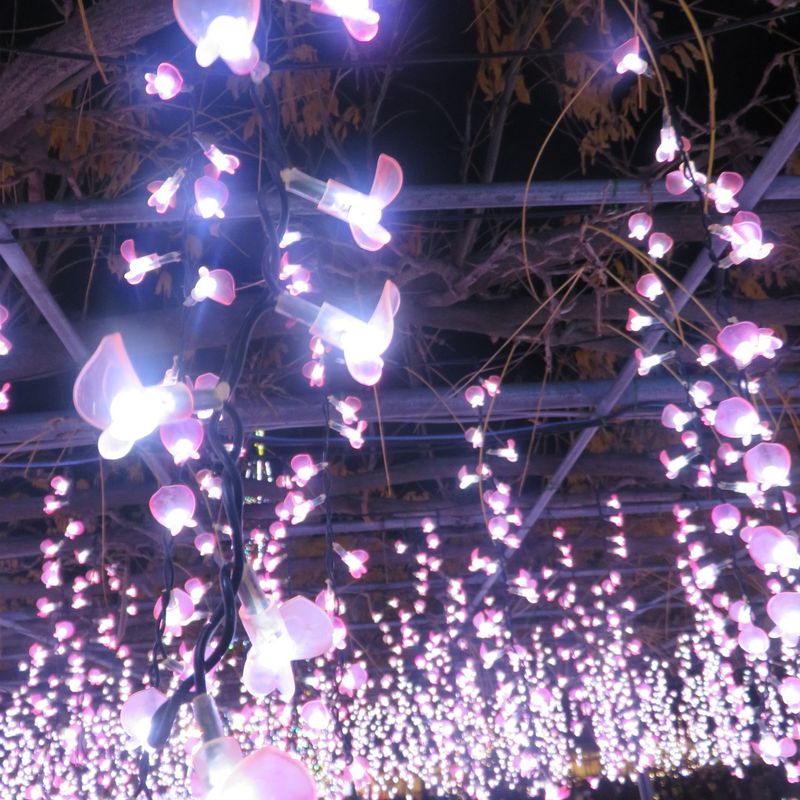 I wish I could have lingered and dawdled and just strolled through the place. But with three children after a full day of exploring, there was no way we could just stroll.
By the time the awe of the beautiful lights wore off, we were just looking for the present the kids would receive at the Snow House and I mindlessly struggled with our stroller through the crowds of people. We didn't even get a chance to take nice photos of the castle. It was just too exhausting.
I would love to go back on a date. I now understand why this is a date spot. The crowds force you to hold tight together so as not to get separated and the lights are so romantically mesmerizing. And that Christmas spirit I had come in search of, even if there was not much in the way of "Christmas" decor, the entire park felt magical, just like Christmas should.
Santa even gave the kids gifts -- flashing star lights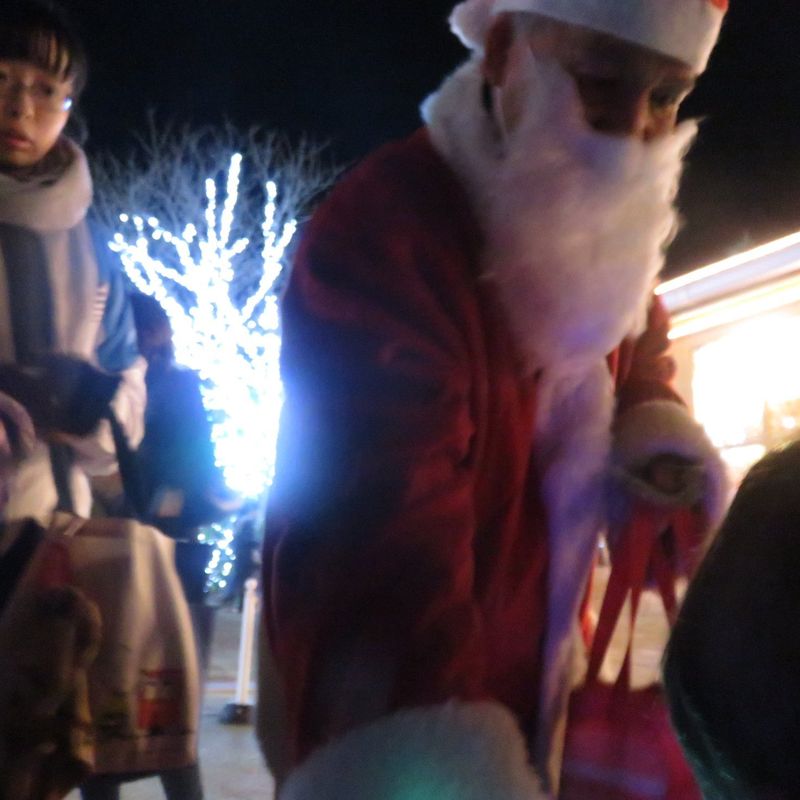 (It's next to the chapel near the Snow House).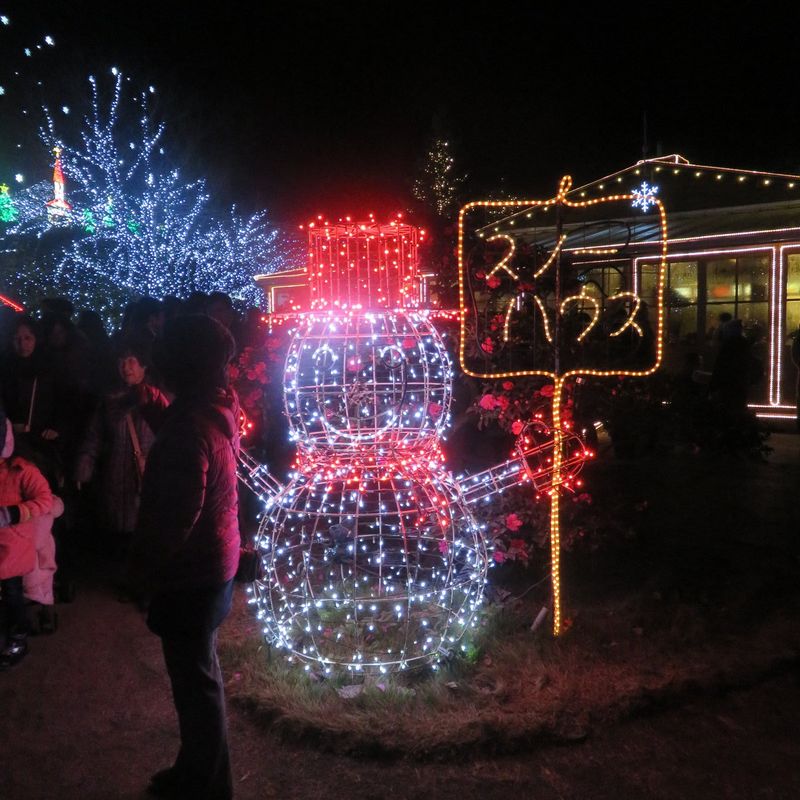 Ashikaga Flower Park opens from 3:30 to 9 pm during the winter season and the price is slightly cheaper, 900 yen compared to the 1,800 yen of the blooming season, but it is worth the price. I recommend coming not as exhausted as we were, and maybe try some of the delicious looking hot foods everyone was lined up for.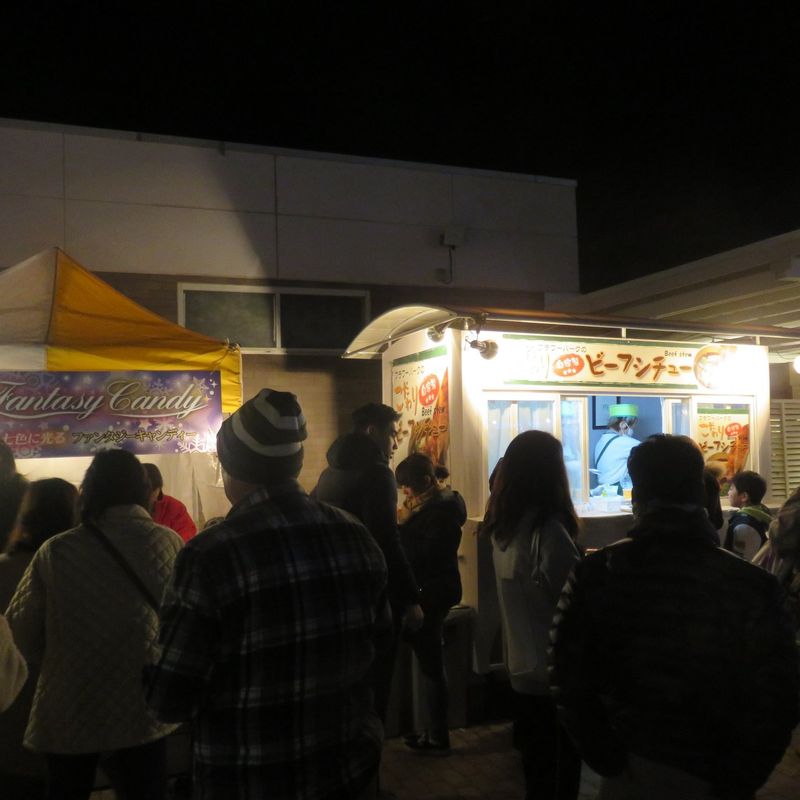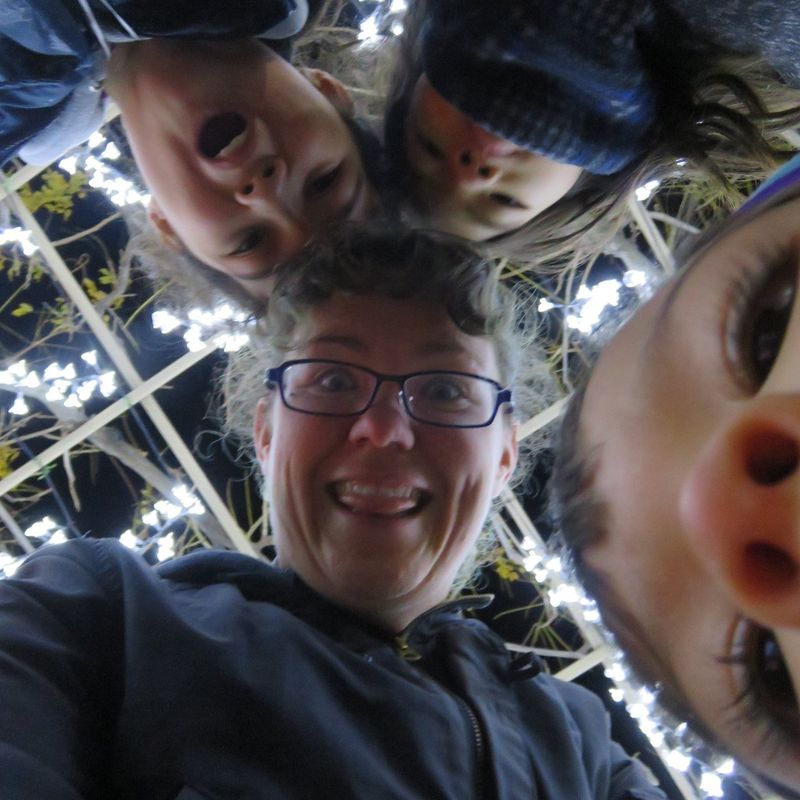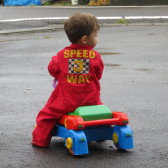 American step mom with beautiful Brazilian babies. Raising them in Japan. I'm a crafter too
---