Jul 17, 2018
Over a weekend we went where we always find ourselves when my husband has free time and we have nothing we need to do, Joyful Honda. We can spend all day there with everything they have on the second floor but surprisingly my husband and I wind up still spending much of our time on the first floor with the home improvement supplies. We walk around dreaming about purchasing things that would make our lives easier and on that day we really did.
It is summer and the grass is growing for everyone, so all of the gardening supplies are front and center. This also includes their small selection of lawn mowers. Or should I phrase that, their selection of small lawn mowers? Most Japanese people don't own lawnmowers. This is easy to understand. Most houses don't have lawns and if they do then the lawn isn't large enough to warrant investing in a mower. Even in the mostly countryside where we live, houses with yards around them tend to be covered in gravel, completely paved over, or tended as gardens. Or they are so overtaken by weeds that it makes you wonder if anyone lives in the house at all. The few lawns that are left are probably small enough that with a bit of effort one could feasibly trim them with a pair of scissors. Even push mowers that are small by American standards are overkill for many of the homes around here. However, when we went to the home improvement store and found the mowers I was still a bit surprised by what we found.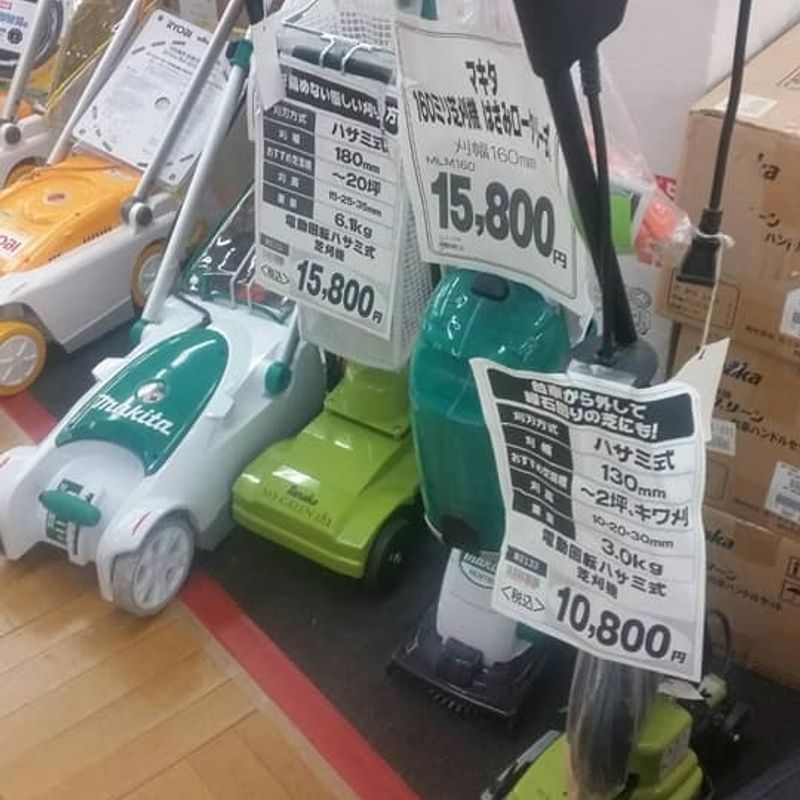 They were all the size of vacuum cleaners. And if you notice from the photo that they all have power cords as well. There were battery powered ones also, but not a single gas motor in the lot.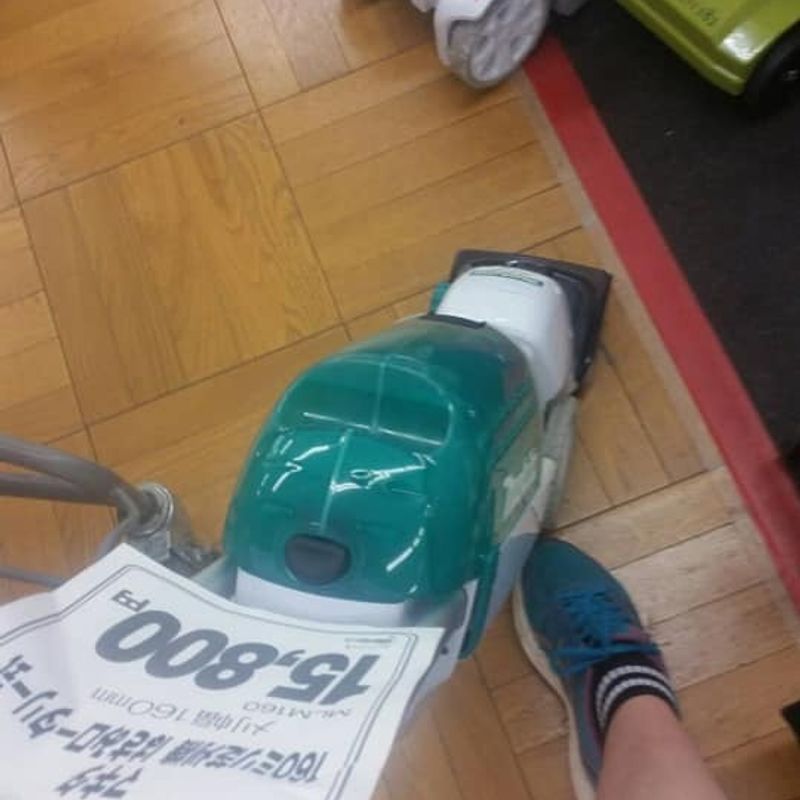 This one was more like a giant hair trimmer with an extra long handle. They didn't look like they could cut through much more than an already well-manicured lawn. The weedwhackers, on the other hand, were hardcore. Gas-powered and for professional use. Also really expensive. Most ranged from 3 man to 10 man. That is when we found exactly what I was looking for. An inexpensive solution to my weeded woes. A weedwhacker for cheap. Only con, it has an electric cord. Of course, we took it home with us.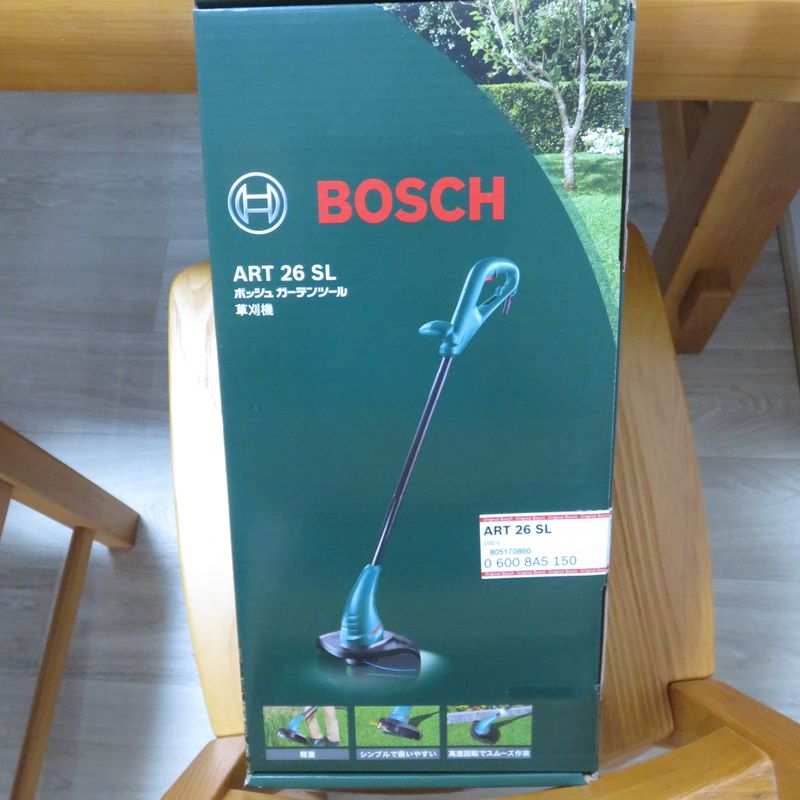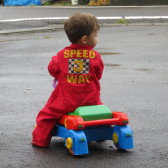 American step mom with beautiful Brazilian babies. Raising them in Japan. I'm a crafter too
---