Oct 3, 2018
When I am feeling 'low energy' and my son is extremely 'high energy,' we often go to the jidoukan down the road.It's a place for residents to take their children and is completely free.
There are a ton of things for kids to do at the jidoukan, and it's a safe space for me to relax as well. The staff know me well and are always friendly to Jake.
There are 4 other jidoukan in our town, one for each cardinal direction. We are in the east, so our jidoukan is the east one. Yesterday, however, I found myself in the western part of my town. I had planned to bike out of town and find something fun for Jake, but part way I started to feel not up to it. So, I turned on my Pokemon Go (only recently started to play) and we went leisurely around to several different parks looking for Pokemon and hatching eggs.
That is when we stumbled upon the west jidoukan. I was surprised how small it is. The eastern one is huge, even though there isn't as high a population density as in the western part of town. This one has far fewer toys to play with. The overall space is smaller as well.
They do, however, have something I was really excited about. They have a box of lego. Unfortunately, we weren't allowed to play with it. We could play with the bigger blocks, a mix of Duplo, the Lego brand, and some off-brand that didn't match together with the Duplo. I was a little disappointed because they seemed to have several kits of Lego to play with, including instructions.
There were other little kids around and the fear of them sticking a piece in their mouth and choking is real. As a safe space for children, this is really important. But it made me think about when anyone would really be able to play with the Lego. If it is anything like the east jidoukan, then it is rare for there to be no babies or kids around at the age of putting things in their mouths unless it is after school and then the place is swarming with elementary students.
The students are often throwing balls or crowding around every available space -- not the ideal circumstances to try to build an intricate Lego set.
I find it common for community centers, and similar facilities, to have services that become useless due to the over application of rules. Maybe we will find ourselves out there again and will get a chance to use the Lego. Until then we will make do with Jake's own Lego and the samples at the toy store.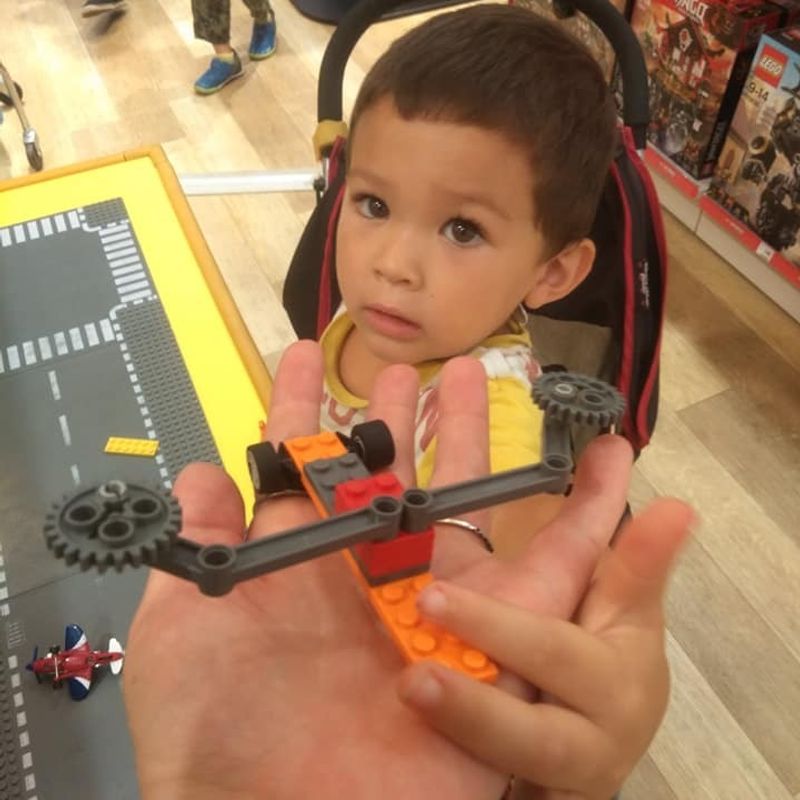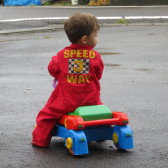 American step mom with beautiful Brazilian babies. Raising them in Japan. I'm a crafter too
---