Mar 17, 2018
One of my favorite recent purchases from Daiso was a tiny little foldable plastic stool. I have two daughters who love to have a seat to sit on while at the kotatsu during dinner and while doing their homework. I don't understand it because they are no longer small children, especially the oldest who is closer to the height of some adults here in Japan. But they always want something to sit on so they have to hunch over their homework. Previously they used pink plastic covered wooden stools meant for toddlers, but after many years of hard love, the wood inside broke down and they had to be tossed. I didn't really like them anyway because they were big clunky things that couldn't be put away anywhere. Inevitably, everyone would just kick them out of the way. (Probably why they wound up broken.) While browsing Daiso, like I do almost weekly, I stumbled upon these gorgeous little foldable stools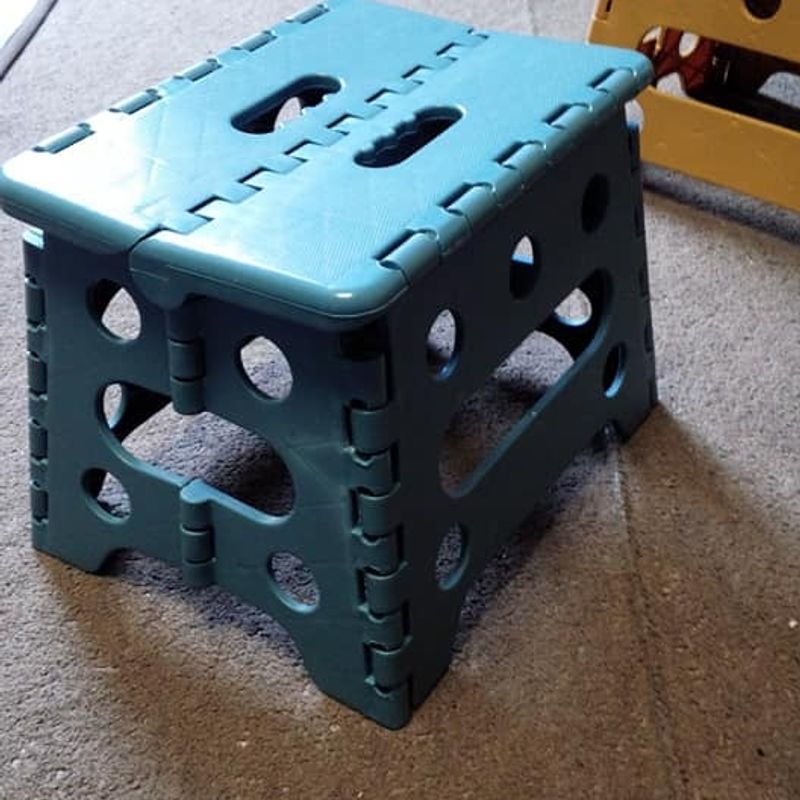 They are made from a pretty sturdy plastic and have held up well for the few months we have had them. The best part is how nicely they compact together and can be stored with my girls' school stuff.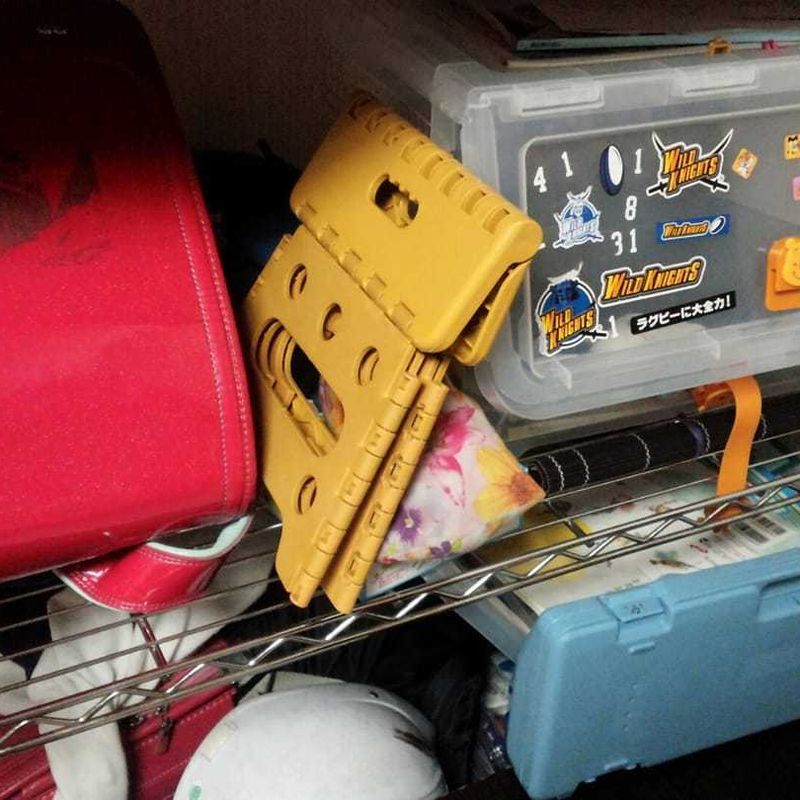 Might be on a messy shelf, but better than a messy floor and stubbed toes. They are one of the pricier pieces found at Daiso. You will have to dish out a whole 400 yen plus tax. The horror! But at least they aren't costing the amounts that many child stools go for which is easily over 2,000 yen. The colors worked out nicely for my family, as well. Blue and yellow are their favorite color respectively.
The stools are exactly the right height for my son, who is just about to turn 3, to use when eating dinner, or just for play.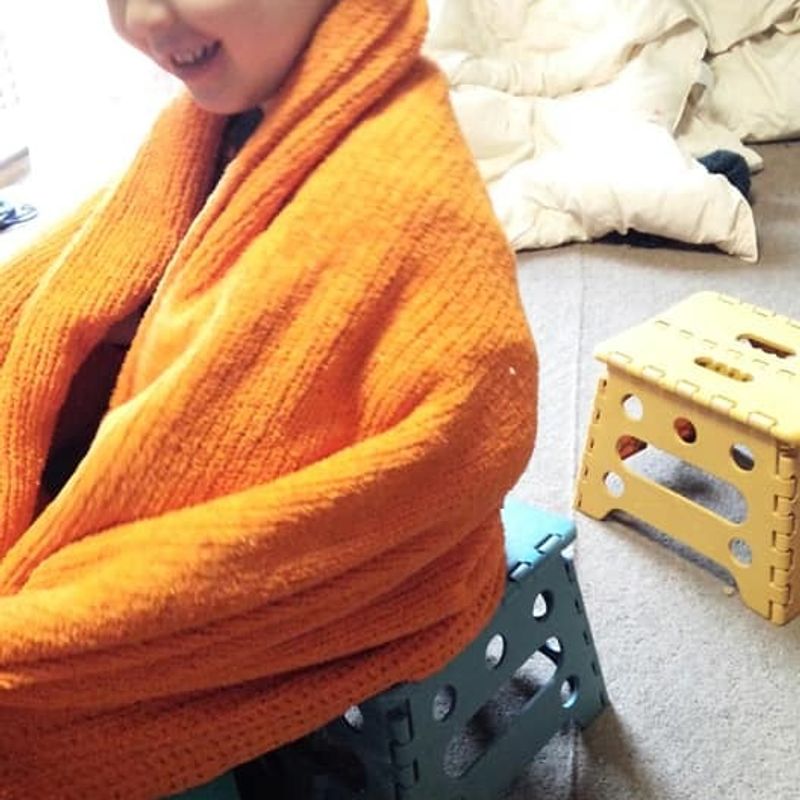 They are strong enough to hold the weight of a full grown and plus sized momma. This means they come in handy in the kitchen to reach those darn upper kitchen cabinets which are too tall to be of any use to anyone shorter than six foot five.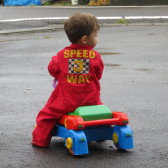 American step mom with beautiful Brazilian babies. Raising them in Japan. I'm a crafter too
---