Jan 29, 2018
I live in Urayasu City, probably one of the most interesting cities in Chiba prefecture. Aside from being the city in Chiba that is closest to Tokyo, Urayasu sparks interest among locals and tourists for this one word: Disney.
Yes, for those who are unaware, Tokyo Disney Resort is not located in Tokyo. (I'll let that sink in with you for a bit.)
Anyway, in my more than five years of residence here, I could say that I have already toured the city by bus, bicycle, and even on foot. One of my favorite walking spots is along that small canal near my apartment which actually goes further down to Tokyo Bay, and on some days when I would have enough energy and/or time plus really fine weather, I could walk or cycle along Tokyo Bay, going around the back of Disney Sea. I was once even lucky to see Mount Fuji, in all its majesty.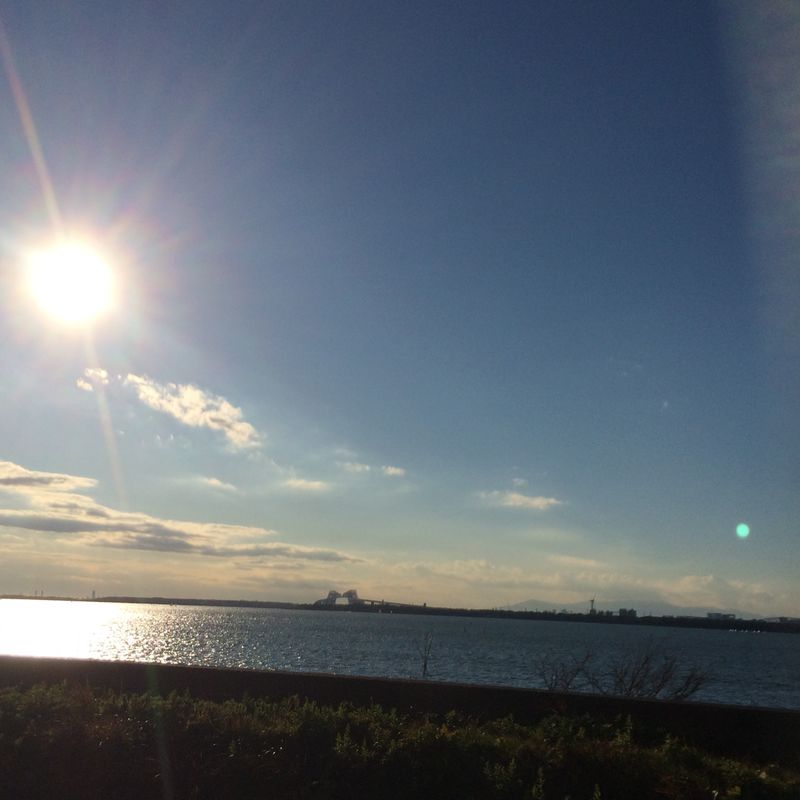 Tokyo Gate Bridge (or Dinosaur Bridge) as seen from the Urayasu side of the bay.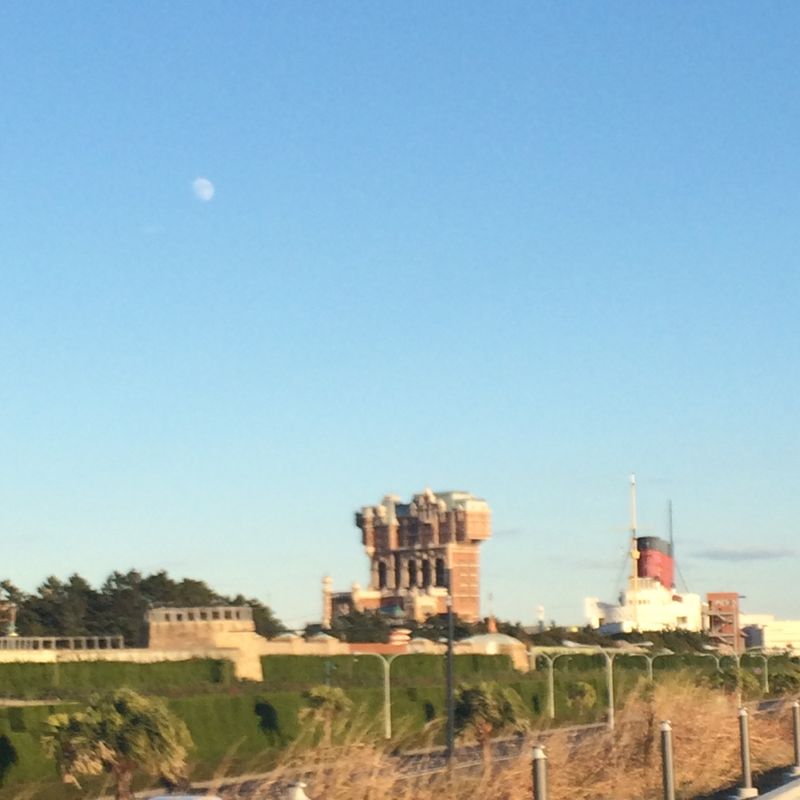 Tower of Terror at Tokyo Disney Sea.
Metropolitan Tokyo and Kasai Rinkai Park.
On other occasions, I would just wander around our city and take random pictures of anything that would tickle my fancy: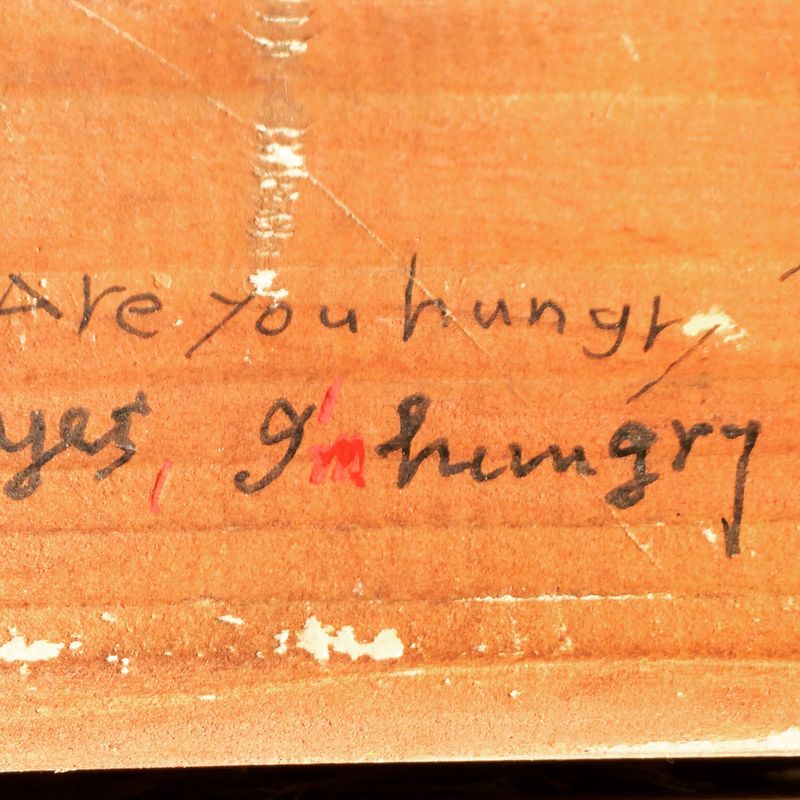 A random writing on a wooden table. Somebody obviously could not take the grammar mistake anymore.
Then there's our city hall complex. I find our city hall worth visiting for three reasons:
(1) The library. In terms of structure, the Urayasu City Central Library may be deemed as ordinary. It has ample reading spaces and information resources for various types of people, though with the addition of its own tiny yet cozy cafe. What I truly appreciate about our library, however, is that for us residents, if there is a book that we would like to read but is currently not on their catalog, we can request the library staff to buy the book for us to borrow later on. This speaks volumes to me because I could somehow see where my taxes go (side note: if you are a Filipino reading this, you know exactly what I mean).
(2) The folk museum. This free-admission museum's main feature is the "Urayasu no machi", a beautiful recreation of the then fishing village of Urayasu in the early years after World War II. You might be a bit disappointed with the space allotted for the Urayasu no machi - I know I am - because it is rather small. I do hope that the government could expand the museum so it can entice more visitors.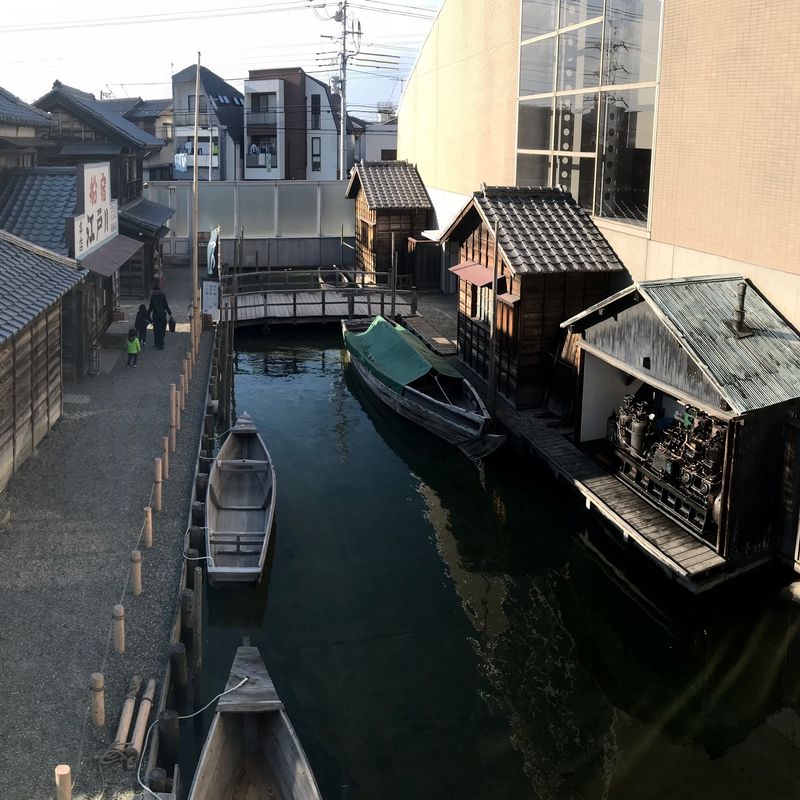 Urayasu no machi.
(3) The So-Ra Cafe. Located at the 10th floor of the new City Hall building, this cafe has simple yet delectable and affordable dishes on their menu. In addition, their counter table has a nice view of Sakai River as it stretches towards Tokyo Bay: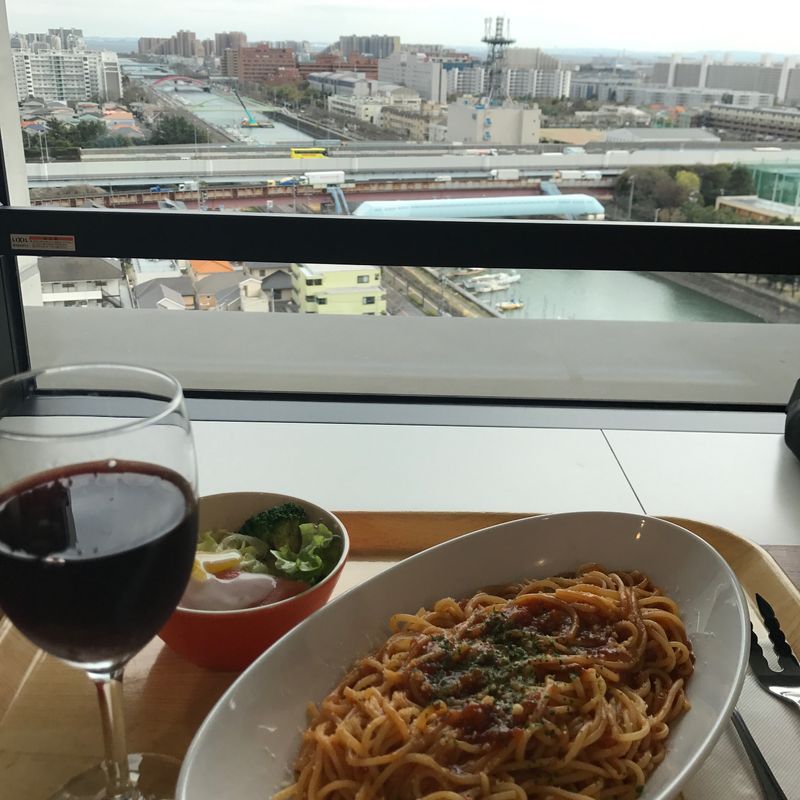 Spaghetti with side salad and red wine for lunch...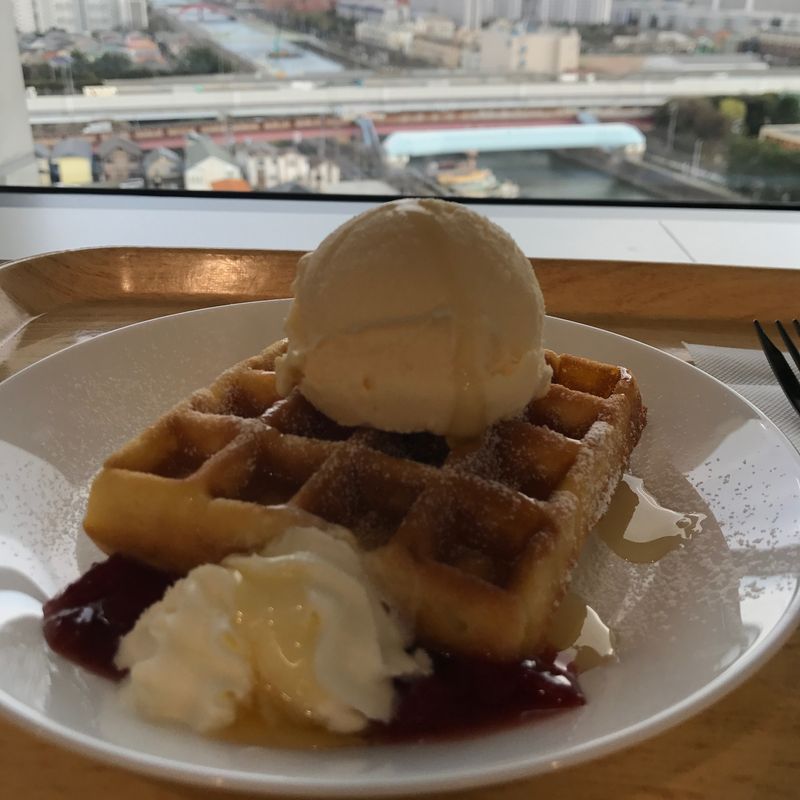 ...and waffles for dessert. All at a city hall cafe.
Here's one thing I realized, which actually led me to writing this piece: to fully appreciate where I am currently residing, I must first create being grateful or being appreciative of everything - within myself - and I am glad I did. You see, all the things I've written above are pretty ordinary, or at least similar spots can be found in probably all cities or towns in Japan. But what inspired me to finally write about the city I've been calling home for more than half a decade is simply, gratitude. This city - which I also refer to as my "huge park" - has provided me with joy and peace of mind at times when I need them - and it requires little or no money.
I hope you, dear reader, will also take time to see and appreciate the beauty of where you currently live. I'm pretty sure you'll find some.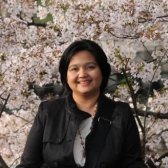 A teacher by profession, yet always a student of life. Currently living in Kanto, but in love with Kyushu.
---
1 Comment
I live in Kasai, so this is practically next door. I'll try and check out the city hall complex soon, thanks!