Jun 4, 2017
Good day every one! I live for 2 years here in iwaki and I travel some great places and restaurant nearby my house. I will share some photos that you may interested to come in Fukushima.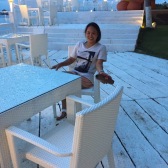 I am a Filipino, working as care worker for 2 years in japan.Beside from working I love trying some new things like eating Japanese food and I like it so much! Ramen and Yaki niku is one of my favorite!
---
1 Comment
Looking forward to your pictures!