Aug 14, 2019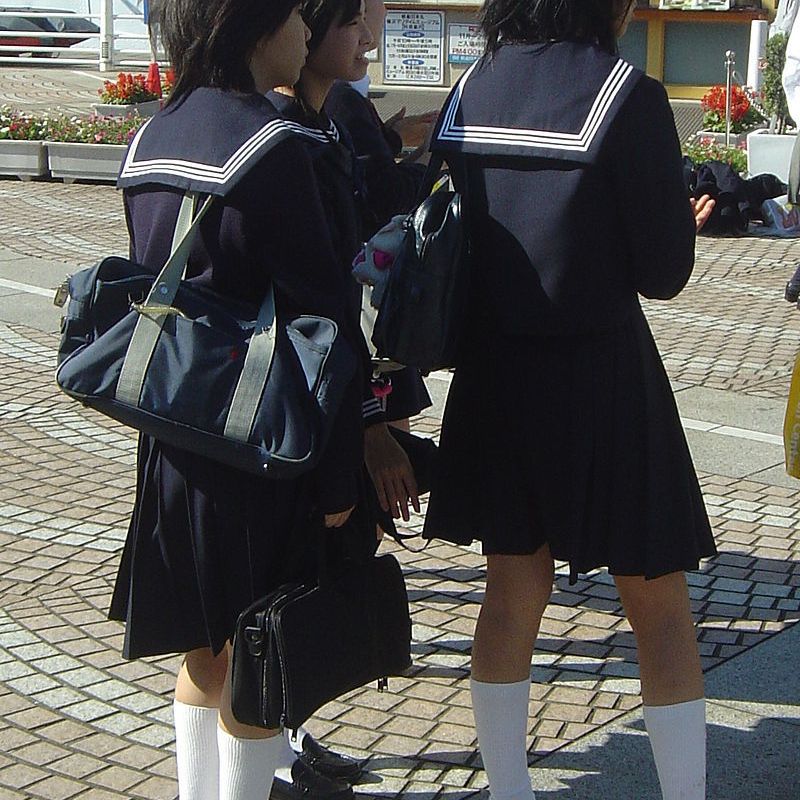 Photo credit, David Monniaux
This week, I'm celebrating my "Japanniversary". This is what my non-Japanese friends have come to call the anniversary of beginning their sojourns in Japan. Among my friends and colleagues, about a dozen of us who have chosen to call Japan home have marked 10, 20 and even 30 years in Japan. Many of us came here on the Japan Exchange and Teaching Program, working as Assistant Language Teachers.
The JET Program, launched in 1987, is one of the biggest exchange programs in the world. Applicants from 57 countries are invited to work in public elementary, junior and senior high schools as Assistant Language Teachers and to serve as Coordinators for International Relations in local government offices. This summer, over 2000 new JET participants were placed, joining the current JETs to total 5761 people.
Twenty years ago this week, I left my hometown of Vancouver, Canada and landed in Tokyo to attend the JET Program pre-departure orientation. In the last 20 years, there have been some changes to the JET Program which have altered the look of the program. When I applied, the age limit was 35 years old. In my group, the new recruits were mostly recent graduates, satisfying the program's mission to provide youth exchange. Since my time as a JET, this age limit has been removed, and candidates of all ages, many with long careers in teaching and other fields behind them, are welcome.
Two other big changes since my appointment are the salary structure and renewal of contract. Before 2011, all JET participants received the same salary of ¥3,600,000 per year after tax. Since then, a graduated salary structure has been implemented. The salary is still good for an entry-level position, ranging from ¥3.36 million in the first year to ¥3.96 million. In 2006, contract renewals expanded, from three years to a total of five years providing stability for schools and JETs as they mature and gain experience.
One thing hasn't changed for JET participants, though, and that's the mantra, Every Situation is Different, often abbreviated to ESID. In my application, I did not specify which region I would like to go to, and I did not indicate a preference for rural or urban. The place I ended up was a compact city in southern Ehime Prefecture, right on the Seto Inland Sea. The city officials welcomed me and helped me a great deal with getting settled in my apartment, learning Japanese, and connecting with local people. Others in my prefecture were placed in villages, or were accommodated in classic farm houses complete with farm fields.
I was assgined to the city's five junior high schools four days a week, and on most Fridays, I had office days. At the schools, I worked with lovely teachers who helped me bridge the culture gap, taught me about classroom management Japanese style, and supported me in helping their students learning to read and write in English. On Fridays, I joined an elementary school English club with an enthusiastic young teacher who was a "co-learner" of English with the young students. We had a great time introducing the children to communication in English. I learned a lot about the local history and beautiful places in the city from those children.
Besides my teaching duties, I performed the duties a CIR would do. When we had visiting academics, I served as guide and translator. During festivals, I was sent out with a camera to prepare a story for English language promotional material. The city's culture section often came to my desk with requests to edit the English text of tourism brochures. When I had time to myself, I studied the Japanese language materials provided by the program.
Besides the care I received from the city staff, I also had the support of the Association for Japan Exchange and Teaching, AJET. AJET provides resources, a web magazine, and connection for far-flung JET participants. JETs can expand their skills by participating in local activities, AJET governance, and research projects. For those who want to upgrade their knowledge of English language teaching, the program also provides grants for TEFL training.
My time on JET was brief, only a year, but it laid the foundation for my life in Japan – working in education settings, connecting with local community, and writing about life for newcomers in Japan.
You may currently be a resident of Japan, but you can still join JET. Applications are open to those who are resident in Japan for less than six consecutive years. It's an opportunity to dig in deep, with a lot of support and resources, and enhance your experience in Japan.
---