Jun 9, 2019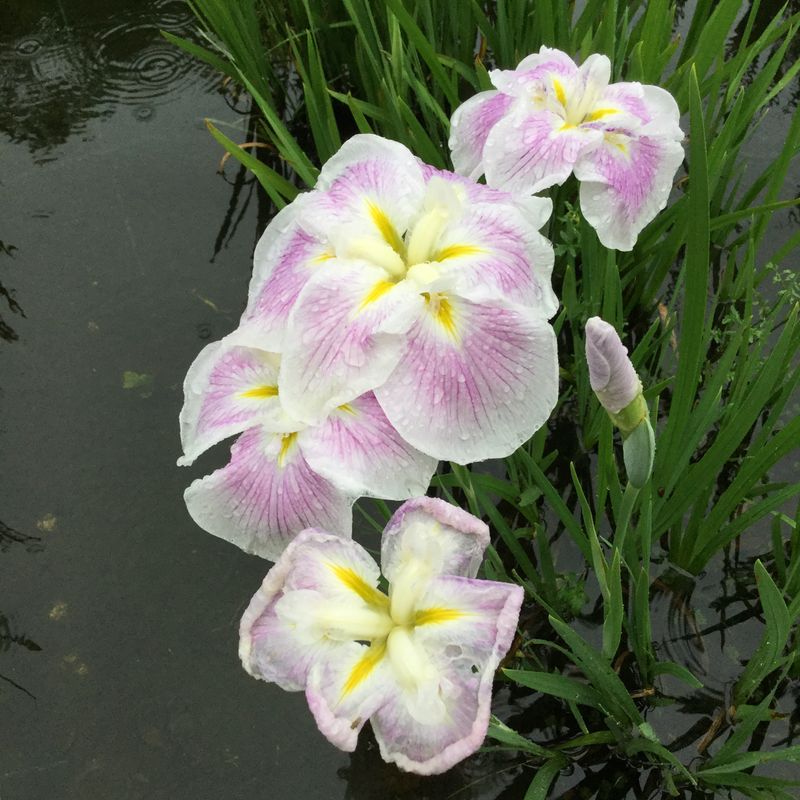 This week in the Kanto region, it will be wet for the next six or seven days. The rainy season, 梅雨, tsuyu, is here.
It's hard to feel motivated to go outside, but the rewards are vivid greens and right now, at least here in Kanto, purple and pink irises.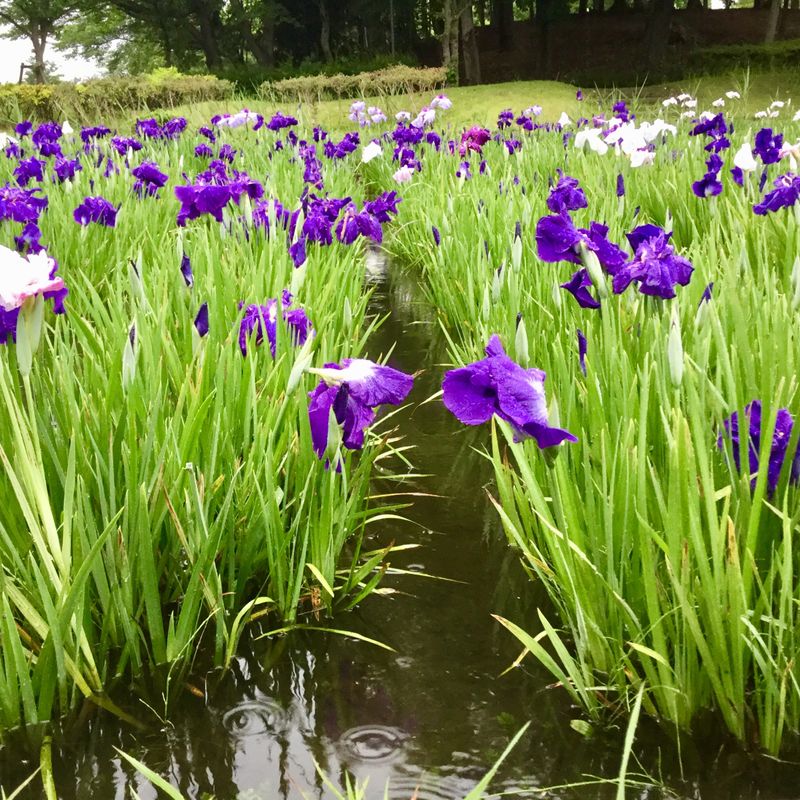 Three major varieties are Hanashobu, with their vibrant purple accented with a neon yellow streak, kakitsubata made famous by a Heian Period poem, and the flamboyant ayame with its drooping petals.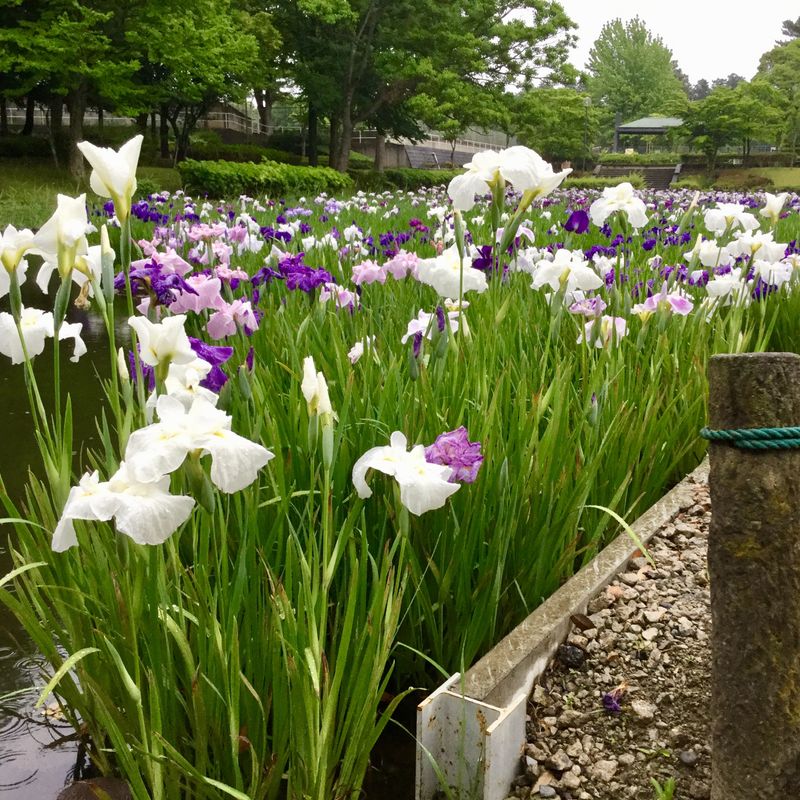 ---