Oct 20, 2018
At the east exit of Shimizu Park Station in Noda City, the neighbors have been planting and maintaining a garden of herbs and flowers. It's long and vertical, right against the fence.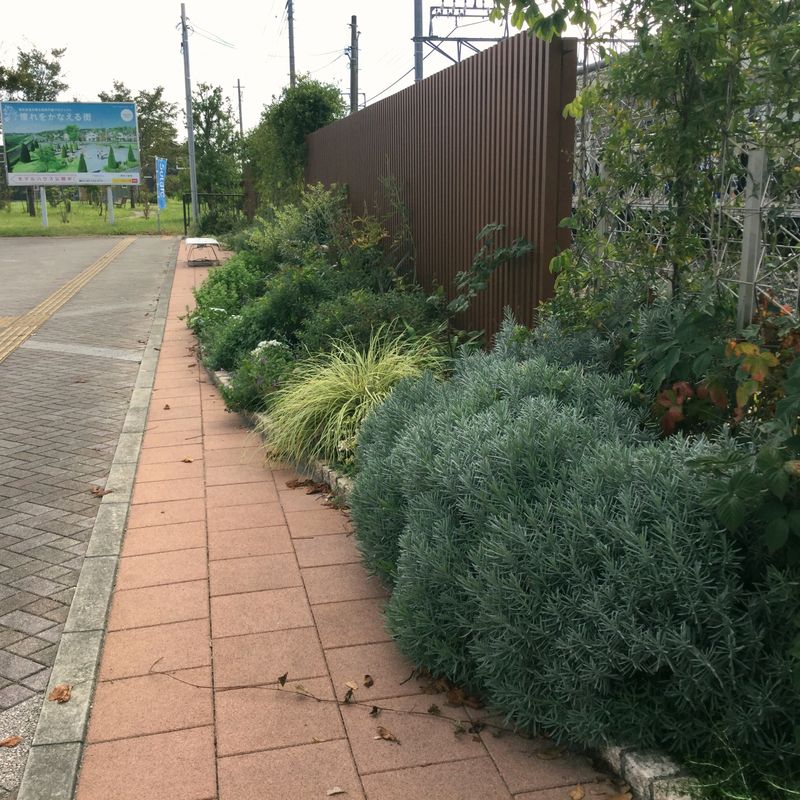 Just outside of the flower bed is a periwinkle. This plant is called nichinichisou in Japanese.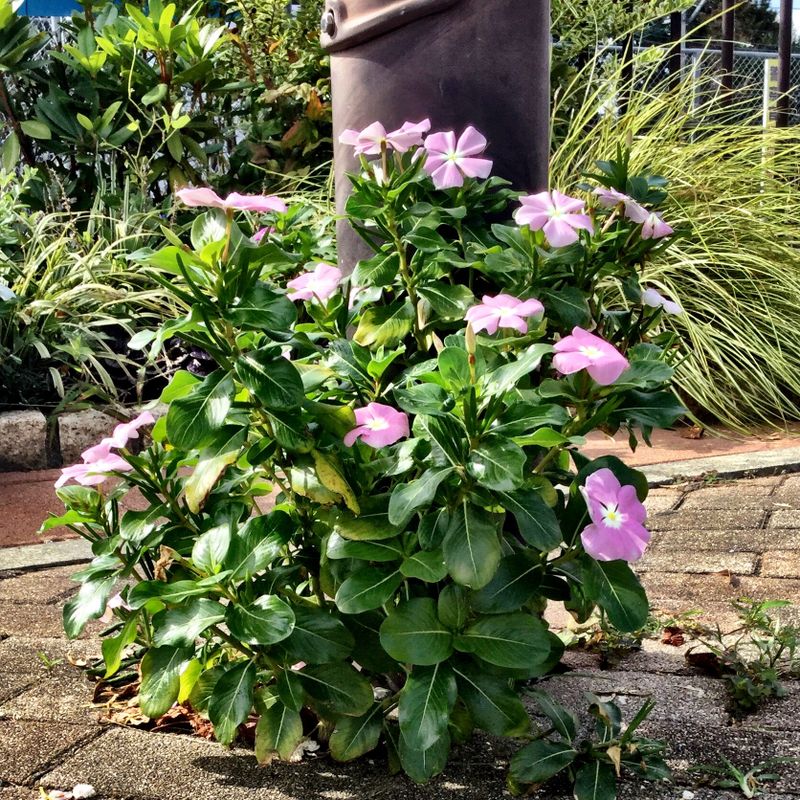 This plant is not native to Japan. It's from Madagascar, but grows in many parts of the world. The roots and shoots, and concoctions made from the plant, are used in Ayurvedic and traditional Chinese medicine, and even in some western medicines. This periwinkle plant has been growing between the paving bricks since someone planted it in the spring. It's one tough plant. It's survived poundings by several typhoons, widdling dogs, people stumbling over it.
It's alien to Japan, it's tough, survives despite being squeezed for space and sometimes abused. I kind of identify with this plant. It puts a smile on my face every time I pass it. I've heard other people remark on it, so does receive appreciation for it's hardiness and beauty. I hope it keeps going until the first frost.
Thanks for being there, periwinkle.
---
1 Comment
Oh this is fantastic. I'm loving that plant