Mar 8, 2019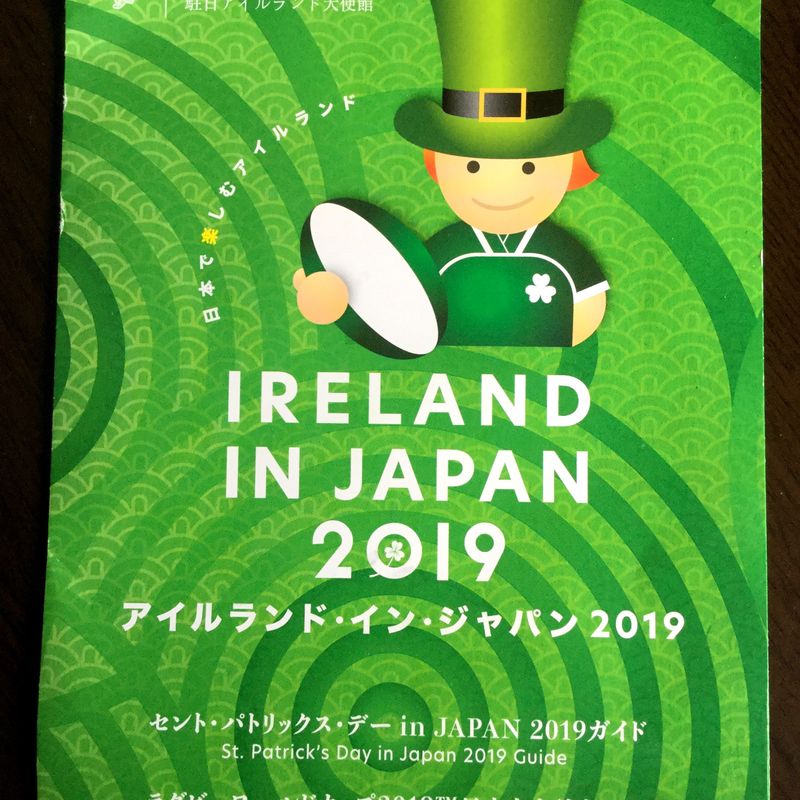 The other night, I was at Brennan's Irish Bar, and the master reminded me of Ireland's big day, St. Patrick's Day.
Ireland is big in Japan with festivals and parades all over the country. A big one is I Love Ireland Festival 2019 at Yoyogi Park.
Now, I have Irish ancestry, but I wouldn't say I'm Irish as I identify more strongly with Scotland, my family's country of origin. There is a lot of shared culture, language and history between Irish and Scots. Irish people count me in, such sweethearts. Maybe someday Scotland will be independent and send an ambassador to Japan...
I am always impressed about how Irish and Irish descendants welcome all to their national party. Lots of Japanese people turn out for the parades, too.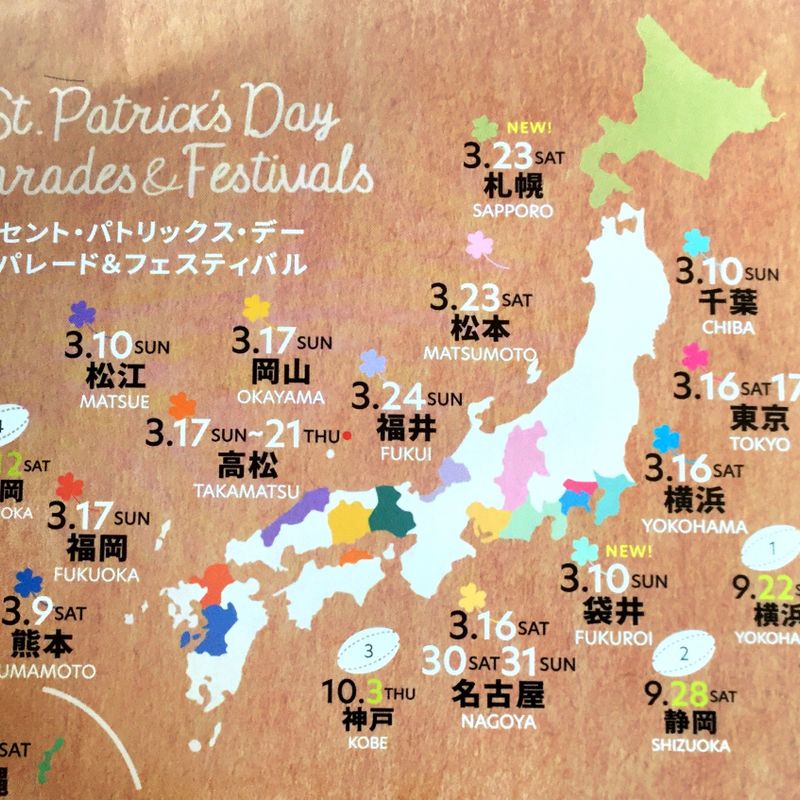 This year, Japan hosts the Rugby World Cup, too. The Embassy of Ireland is promoting the Cup with leaflets to promote rugby and Irish culture in Japan.
The first game in September is Yokohama-Scotland. I'll likely cheer for both.
---
1 Comment
And this year, for the first time in quite some years, the parade happens to fall on actual Paddy's day. A bonus! The festival is fantastic and the parade in Omote Sando is much bigger than you'd expect. A great day out. Slainte!