Feb 1, 2019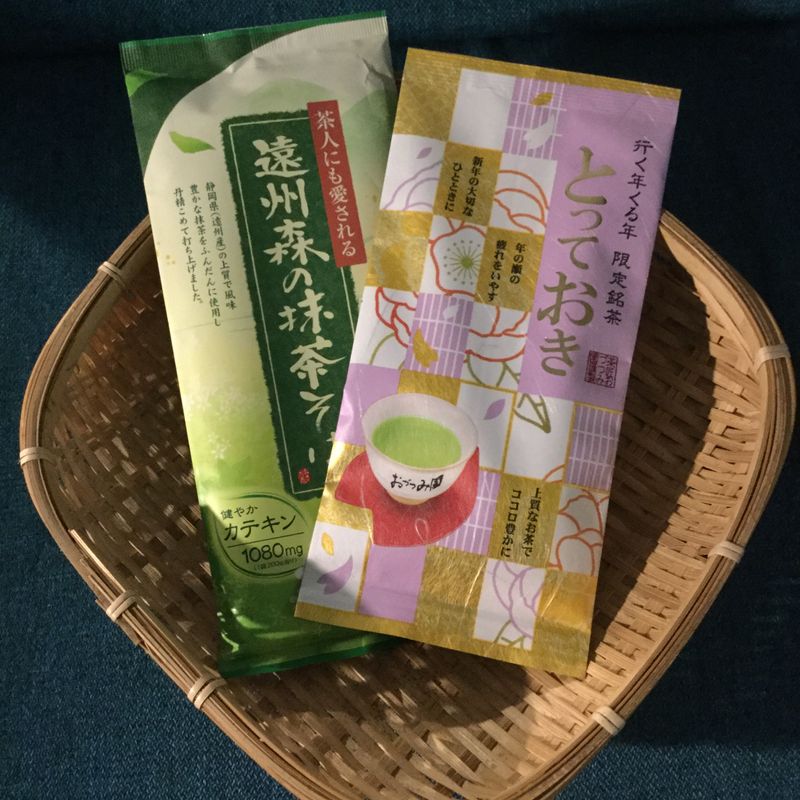 Kasukabe City's Otsuzumi-en tea shop has a wide array of teas, sweets and crockery, and the presentation is dazzling with carefully displayed colorful packaging. It's a bit overwhelming to see so many kinds of tea. Their blended teas are sourced from plantations all over Japan, but most of their products contain tea grown in Shizuoka Prefecture. Their award-winning finest tea is 3000 yen for 100 grams, selected from fresh spring tea tips on premium tea bushes. However, Otsuzumi-en has many good quality teas at various price points. The teas are available in boxed sets which make great gifts.
Besides tea, they also have sweets and soba, buckwheat noodles. To show local pride in the wisteria avenue and gardens that Kasukabe City is famous for, they carry purple soba. These noodles taste much like regular soba despite the vibrant color.
My favorite noodles at Otsuzumi-en are the cha soba, green tea buckwheat noodles that aren't just a novel color but distinctly tea-flavored.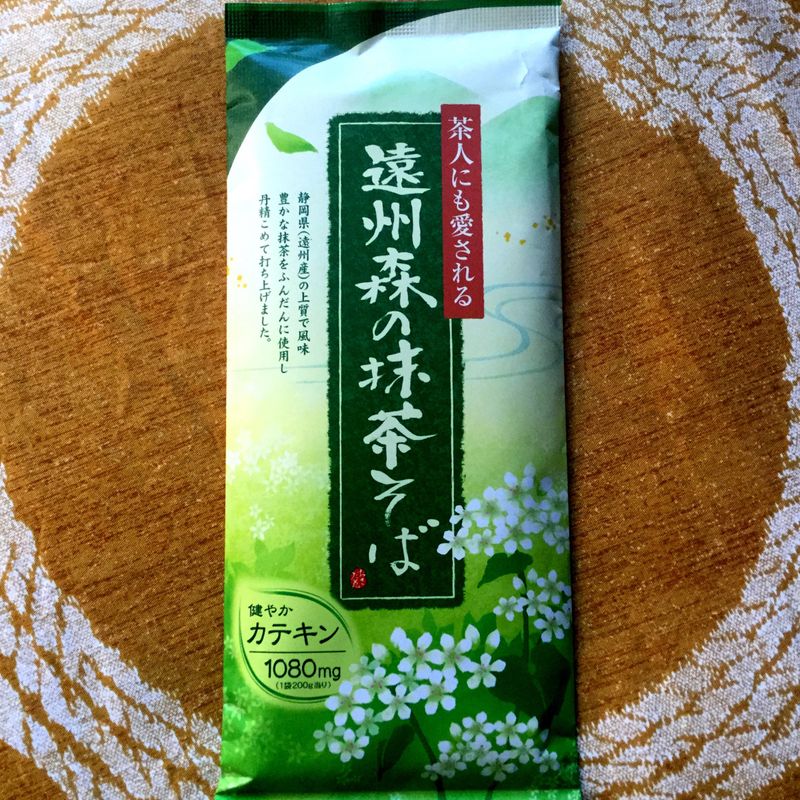 The noodles are labeled 遠州森の抹茶そば Enshu Mori Matcha Soba, named for Enshu Mori, a tea-growing district near Hamamatsu City, Shizuoka Prefecture. They're a vivid green color, just like the package indicates.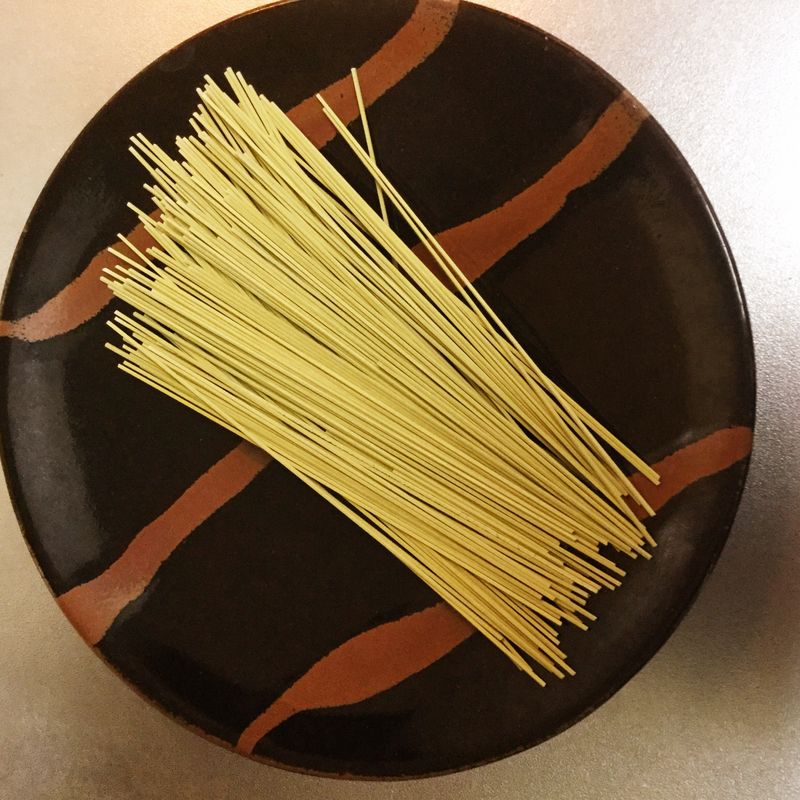 Preparing the noodles is quite easy, and I'd also say foolproof, if you follow the instructions on the package.
Boil water, cook the noodles for four minutes. Keep an eye on them as your pot may boil over. I usually keep a cup of water handy to reduce the froth that might spill over the pot. This doesn't slow down the cooking, as far as I can tell. After four minutes, drain the noodles and rinse them under cold water to stop the cooking process. Serve the noodles in a bamboo zaru basket. If you don't have a basket, a plate will do, as long as you drain them well.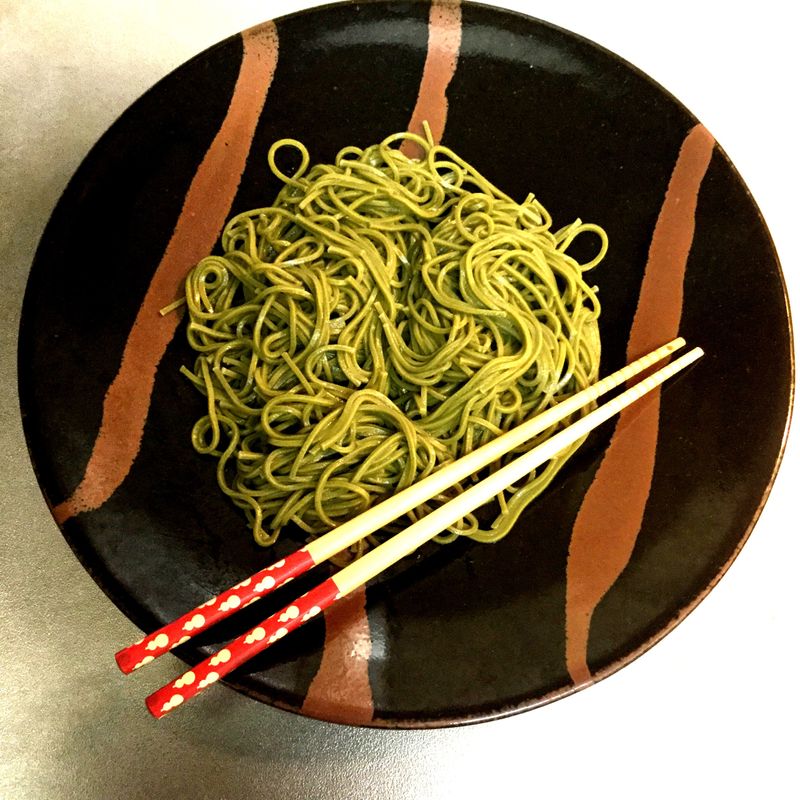 They're even more brilliantly green when cooked.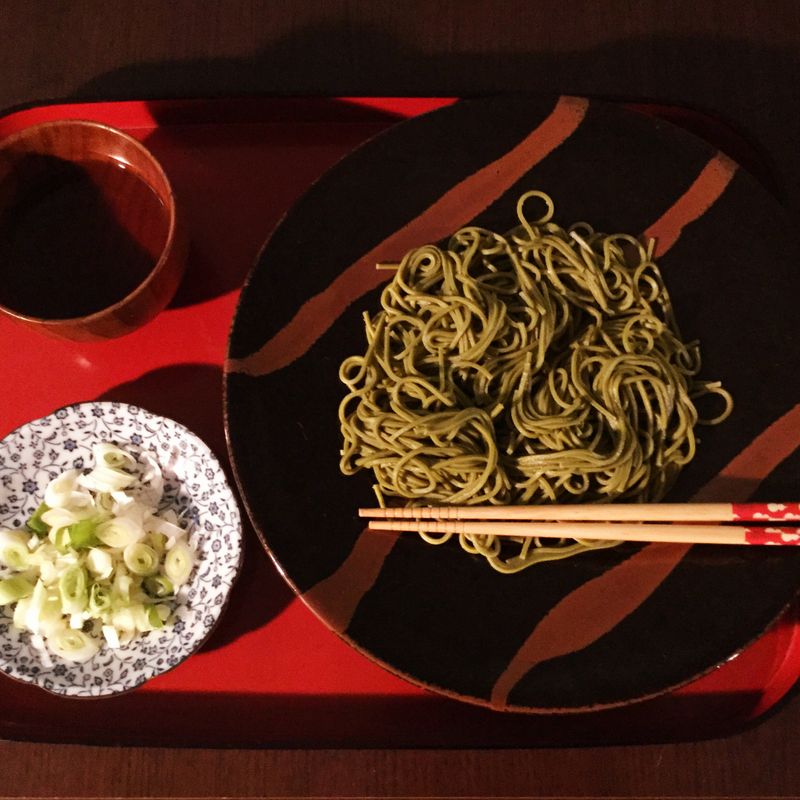 The noodles have a distinct tea flavor. The noodles are delicious with a thin tsuyu broth. I used store-bought broth and had naganegi onions on the side.
Cha soba are delicious served simply as I showed you. For a complete meal, cha soba and tempura are a great combination.
Cha soba is a great summer time meal. Serve the tsuyu a bit strong, and put a few ice cubes in it to keep it cool and they will thin the broth. Arrange julienne cucumbers, tomato slices, thinly sliced omelette, and nori seaweed on another plate. Dip the noodles and garnishes in the broth. Enjoy your cha soba for lunch or dinner. It's refreshing any time of year, but especially on sultry summer days when you might be run down by the heat. The appeal to the eye and the palate will bring back your appetite.
This post is supported by Shizuoka Green Tea Guide, one of City-Cost's Supporters helping City-Cost bloggers to enjoy life in Japan and engage in new experiences.
---