Oct 26, 2018
Students at school I teach at requested treats for Halloween, so I dropped by the nearest supermarket.
I got two bags of goodies - bakauke are popular crackers with nori seaweed and curry flavors, and the KitKats are caramel pudding flavor.
The packages are the real treat. The bakauke packages have images of mummies, witches, zombies and Frankenstein's monster on them.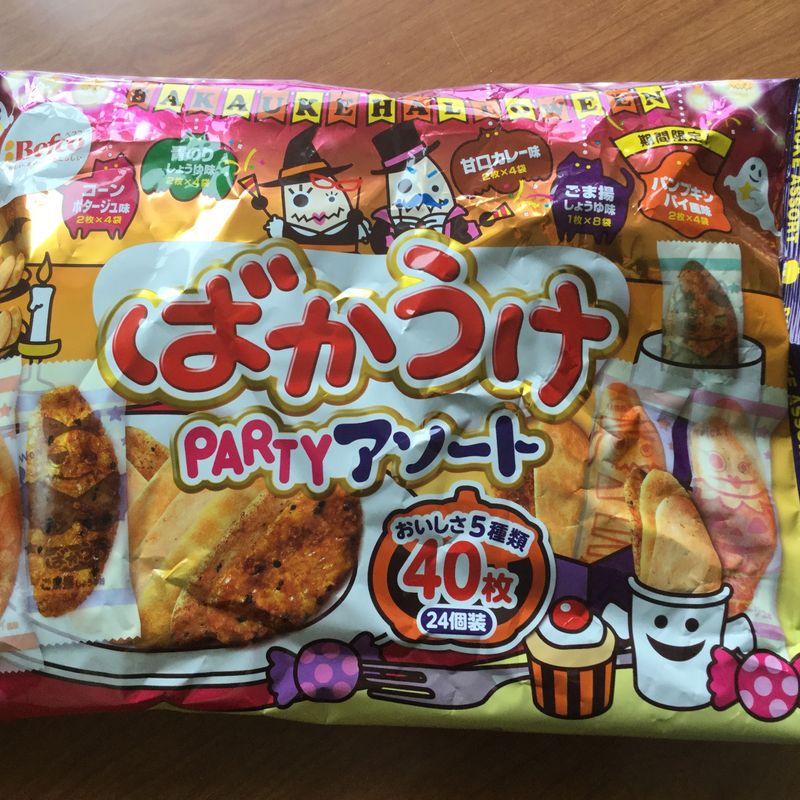 The KitKats were double the treat. They had messages on them - Sugoi! Tomodachi. And the little monsters and ghouls on them are signing in Japanese sign language. My students are almost all English language learners, so they studied their KitKat packages, learned the Japanese Sign Language, and then taught them to the group, saying the English meaning, too.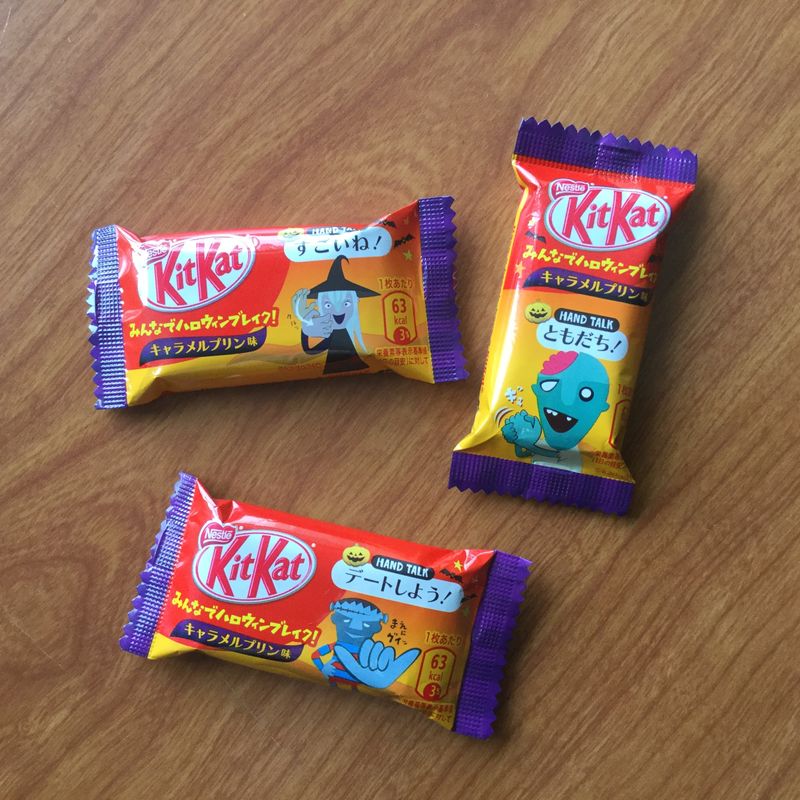 And then we ate them all!
---