Aug 7, 2019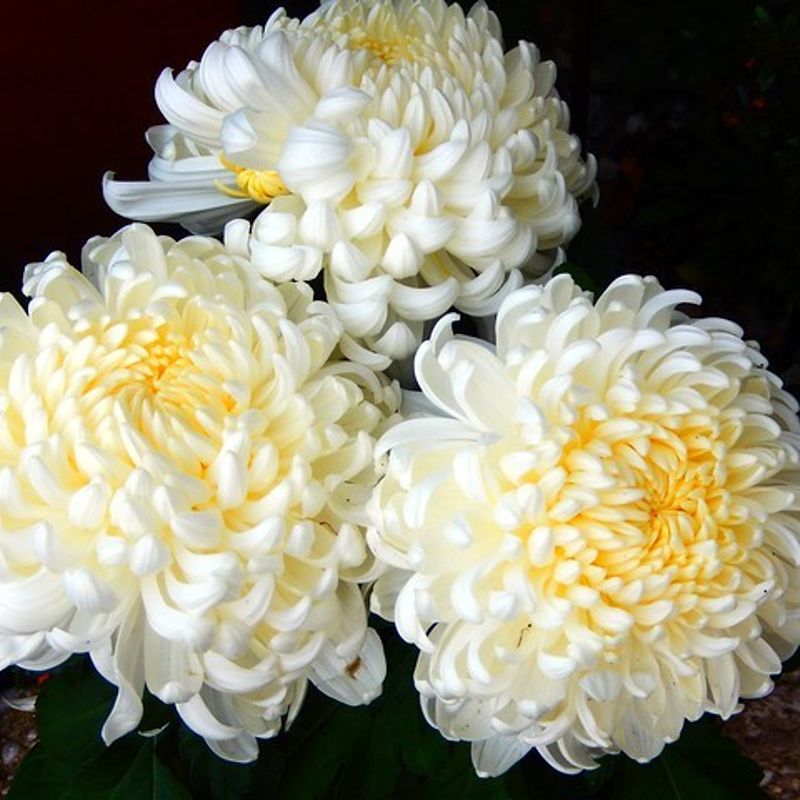 Photo Two in One
On arriving at a Tokyo school early one morning, the head of the English department approached me with a grim look on his face and tightly clutching a large plastic file. He took me aside, opened the folder to reveal the junior high school first year photos. "You teach K-kun? I hate to tell you, he was killed in a traffic accident this morning." My heart sank. I'd never lost a student before, never mind one so young. So began my first experience of the Japanese way of saying goodbye. 
In Japanese tradition, both a wake and a funeral are conducted. The timing on the calendar according to 六曜, rokuyo, or the six fortune days, determined that the wake would fall on a Saturday evening, which meant the entire student body and teachers attended. It's tough enough to handle an open casket funeral, but even harder with such a young person. To comfort the children, his parents decided to distribute his huge collection of manga amongst his classmates. The English department head had me and one other Japanese teacher serve as ushers to hand them out as each child came up to pay their respects. His family did not speak at the wake, so teachers and students did the presentations of K-kun's life in photos, music, and speeches.
Teachers in Japan take on roles that, in other countries, fall to parents. This includes moral guidance in the form of 道徳, dotoku, moral education. This is where students are supposed to learn about morals and ethics. As a child growing up in Canada, I received this kind of guidance in Sunday school, Campfire Girls groups, and through nightly readings of the Bible. Here in Japan, elementary school children learn to value life, cooperate with each other, and learn responsibility by raising animals and plants. A few schools in my district keep chickens and ducks on campus. The students learn about the joy and sometimes sorrow of nurturing creatures. At the junior and senior high school level, moral education and counseling are meant to teach good judgment, conflict management, and prevent bullying. These are life skills. What preparation do they have about end of life? You could argue that nothing prepares you for the pain of loss. But without a frank discussion, kids are unprepared at home and at school.
Among K-kun's club members were many 先輩 senpai, seniors, who had returned from abroad, so they were English speakers and just getting adjusted to Japanese life. Some of the students approached me with tough questions. "Where do we go when we die?" "How do I cope with this?" I hugged many of them and told them to remember K-kun's bright personality and to keep his memory in their minds. It was awkward because, though I was raised in a Christian household, I don't identify with that spirituality any more. And I wasn't sure if it was okay to talk about Buddhist perspectives, with which I'm familiar, as I worried this would violate the secular mission of public education in Japan. I did my best and told the students we would remember him by doing our best in both lessons and club activities, because he was a go-getter and a keen student. We teachers had to do a lot of the counseling for the children.
But what struck me most was the way the family handled the loss in a very Japanese yet idiosyncratic way, and supported his classmates over the course of the school year. Every school event – chorus contest, culture festival, sports day, closing ceremony – his parents attended on his behalf, always bearing a photograph of K-kun. It's not unusual in Japan to bring the photo of a deceased family member to a celebration within the year of their passing. K-kun's parents were always there, with the framed photo in their hands. They took time to greet, praise and encourage his classmates, and thanked the teachers. In return, we kept K-kun's seat in the classroom, and often there would be notes, origami, and little presents on his desk to mark events, and of course, his birthday.
Of course, there were cultural bumps along the way. Before the new year holiday, I thought, as a treat for his class, I'd read aloud "The Night Before Christmas". They loved it, but the kids recoiled in horror when St. Nicholas doles out the presents to the children, and a bone for the dog. "Why a bone?!" the children asked. They were triggered by bones because of the funeral rite after cremations when family members pick out bones to place in the urn. I explained that St. Nicholas is just giving the dog some food, and it's likely a pork bone. I made a note in my journal to avoid that story in future years.
With each month, K-kun's parents, sometimes in tears, and sometimes with smiles, showed us how to celebrate life. And they also came to joke and share happy stories with us. They became part of our student body on his behalf, and we came to love having them there every step of the junior high first year journey.
Grieving is tough for anyone, no matter that the loss is a parent or child or elder. But this was my first experience of a very cool mother and father who showed me, my colleagues, and students a lot of love while they were grieving. I'm grateful to them. And I'll be remembering K-kun at Obon and in September when we return to the second term of school.
---
2 Comments
I enjoyed this, if it's OK to say that. I really like the way you write. That's lovely, what the parents did, attending the events and keeping their child involved in that way. In my ALT days, one of our elementary school students was struck by lightening and died after being in a coma for around two weeks. I can't claim to have been close to them but I remember the day of the funeral when the hearse took a route to drive slowly past the school with all the students and teachers lining the side of road. It was a lovely (although very sad) moment. I didn't really know how to approach my first class after the student had passed away but in the end, it was their classmates that put things at ease and set a nice mood for the class. I think they were more grown up than me about it!

@Tomuu I'm so sorry you lost a student. What a lovely gesture, the drive by so the children could say farewell to their classmate. It's one thing when elders go, but saying goodbye to children is tough. Sometimes the kids give us adults a different perspective we can't imagine in our grief.