Feb 16, 2019
Cooking a lot at home with seasonal ingredients in Japan is fun. Before I go shopping, I have a glance at a seasonal produce calendar to see what veggies are at their best (and also likely cheapest).
And then I gather together all kinds of seasonings and experiment in my typically tiny apartment kitchen. I depend on my rice cooker, donabe ceramic pot, fry pan and a few sauce pans.
But so many of the recipe websites I follow feature the popular sheet pan approach to one-dish cooking. A sheet pan is a metal pan, usually with a low rim, used to bake or broil in an oven.
I see all these mouth-watering dishes, but alas, I have no oven. I could splurge and get a tiny oven, but they consume a lot of electricity. So, I've been adapting recipes to this tiny toaster oven. It's a cheapie. You can get these oven toasters online or in the shops for about ¥3000. And they don't take up too much space.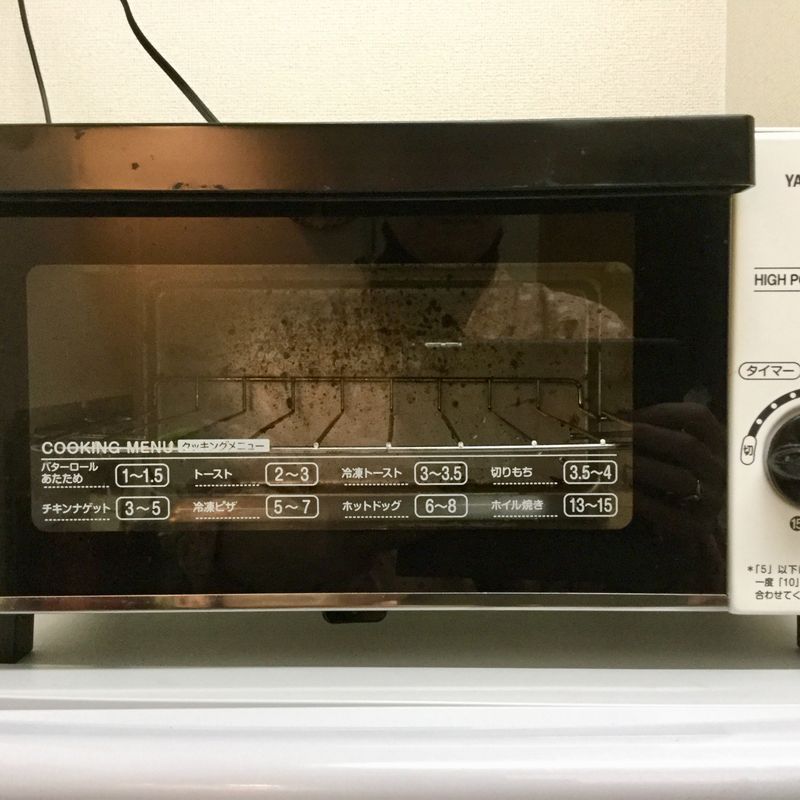 A stash of Japanese seasonings (and a few exotic ones) complement seasonal ingredients and keep my cooking varied.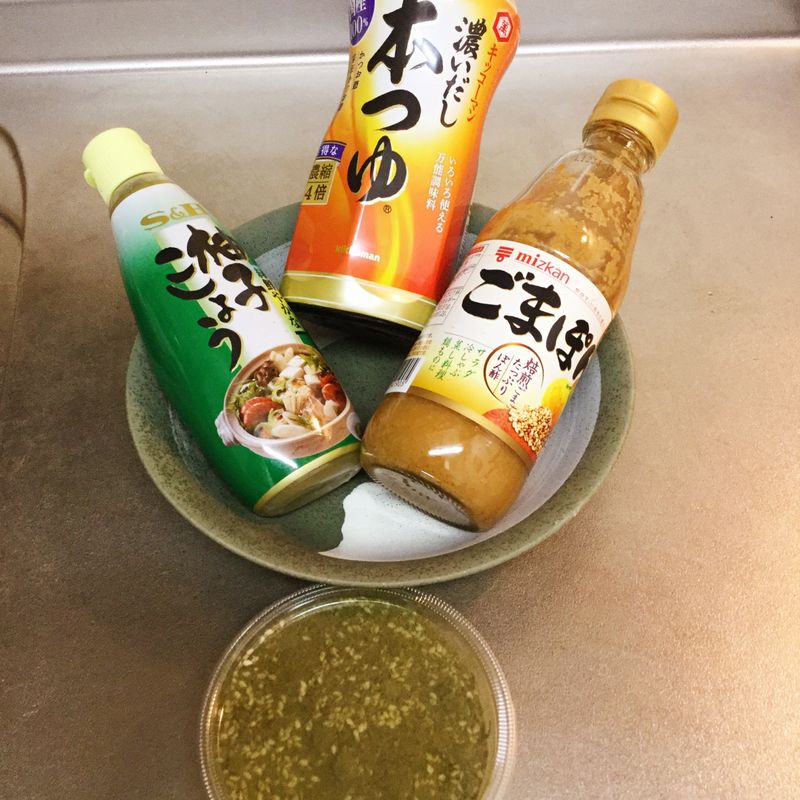 The green bottle is yuzukosho, a paste made of fermented chili peppers, yuzu citrus and salt. This condiment is often used on grilled chicken and in hot pot, but I put it on lots of things. The middle one is hontsuyu soup broth which I use sparingly to give dishes some umami. Similarity, I use a dash of ponzu, citrus flavored vinegar to give food a little tanginess. My favorite ponzu right now is gomapon, a combination of sesame paste and citrus vinegar.The plastic dish contains za'atar, a gift from Israeli friends. It's a combination of thyme, marjoram, oregano, sesame seeds, and salt. It's zippy and fragrant.
I didn't bother getting fancy pans for the oven toaster. Instead, I have a few aluminum trays from the 100 yen store. They hold up, and clean up, surprisingly well. If you use a nice pan, you can line it with cooking paper (also available at the 100 yen shop).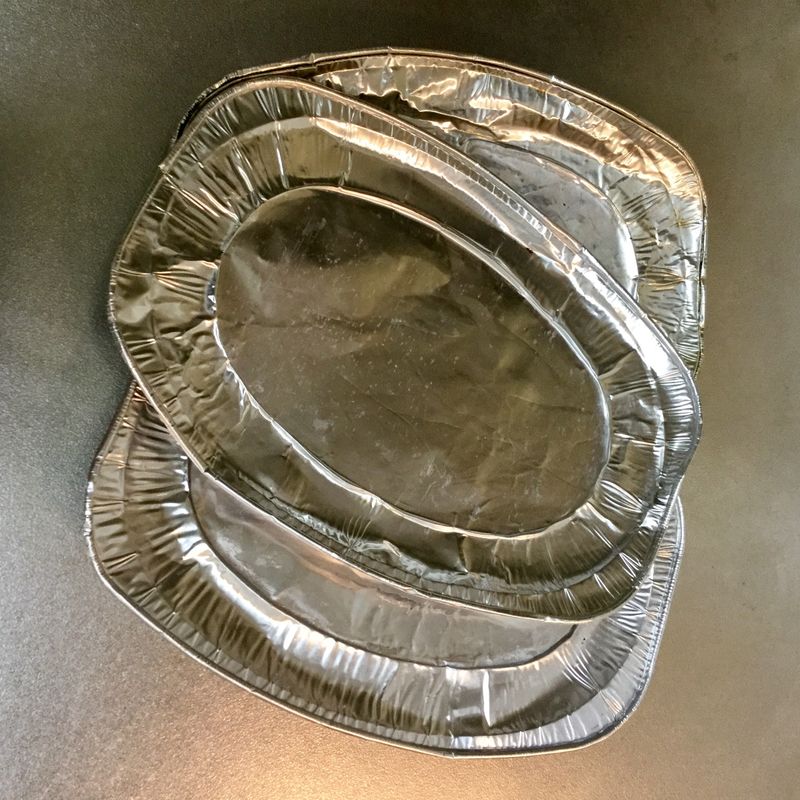 I learned a few things cooking with my oven toaster. Cut your veggies into uniformly sized pieces. Dress your ingredients with seasonings (using liquids sparingly) in a bowl, and then arrange them evenly in a single layer on the pan. An oven toaster isn't that big, so you might put fish or mushrooms on one pan and veggies on another to cook them in turn.
Here are some of my favorite no-recipe dishes:
Salmon with enoki mushrooms - Season salmon fillets with ginger and soy sauce. Splash the enokis with ponzu and bake them for 8-10 minutes.
Sausages with naganegi onions - Slice the sausages into diagonal bits, and the negi in 5 cm pieces. Toss the naganegi with a spoonful of yuzukosho. Bake 6-8 minutes or until the naganegi goes a bit golden on the edges.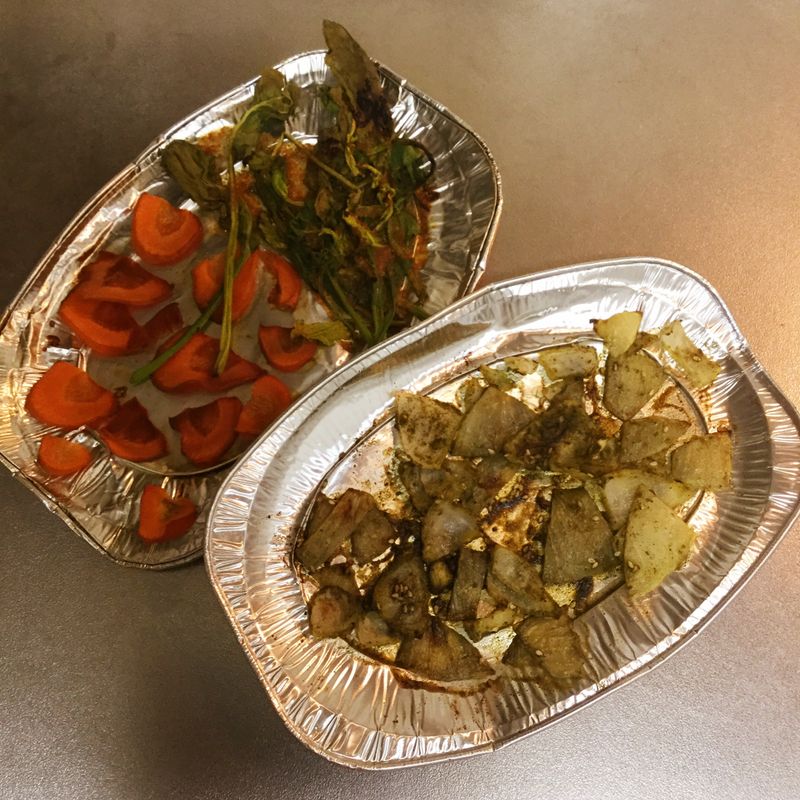 Grilled veggies - onions go great with za'atar, komatsuna with sesame paste, and carrots simply tossed with olive oil.
Of course, I still use my oven toaster for comfort food - grilled broccoli cheese seasoned with salt and pepper, one of my childhood favorites.
Do you depend on you oven toaster? What's your favorite oven toaster dish?


---
3 Comments
I like the sound of those grilled veggies. Something a bit more homely. I get so bored with my own cooking so ideas like this are much appreciated.

@Tomuu It's great to see all kinds of recipes on the blogs here. I get some inspiration to cook. Grilled veggies and some store bought okazu are great for quick donburi dinners.

@TonetoEdo - Noted! A quick donburi dinner sounds right up my street.