Nov 7, 2018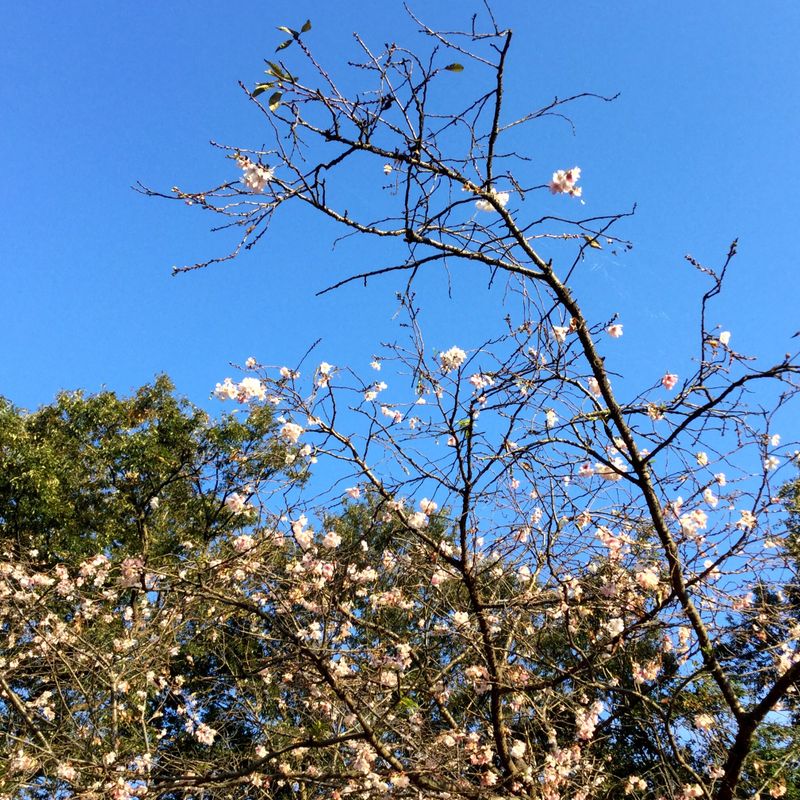 Remember last month that there were out of season cherry blossoms all over Japan? The typhoons, salt water, warm air tricked cherry trees to bloom. They won't bloom again in the spring. Sorry.
But, did you know that there are varieties of cherry trees that regularly bloom in October and November? It's just what they do. And they do it again in the spring.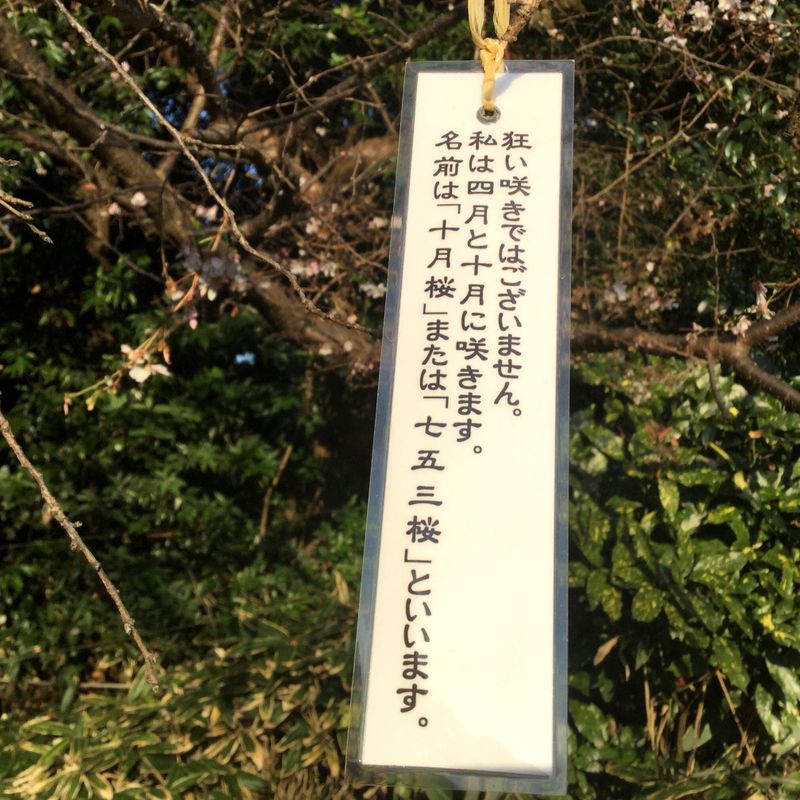 At Sakuragi Shrine in Noda City, there are half a dozen trees of the variety "October Cherry". They're also called "shichi go san zakura" because they blossom around the time of the celebration of children turning seven, five, and three years old. What a treat to see the trees blooming behind families beaming as their children, dressed in flamboyant kimono at the shrine. I couldn't take pictures of them. That's their time. So I focused on the trees.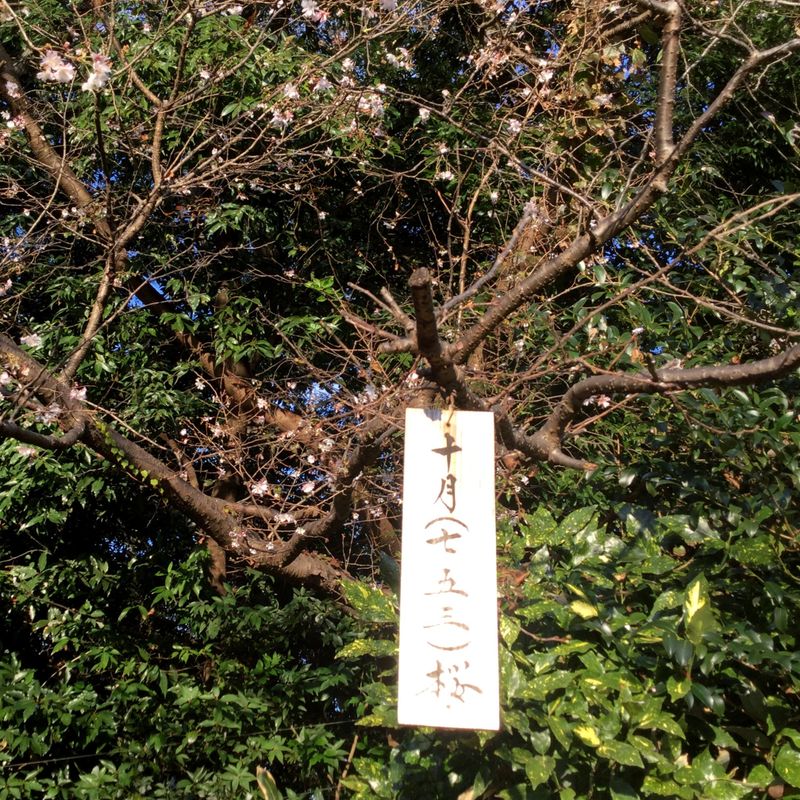 The shrine's enma, the prayer plaques, are shaped like cherry blossoms. What a treat to see the delicate flowers above the prayers.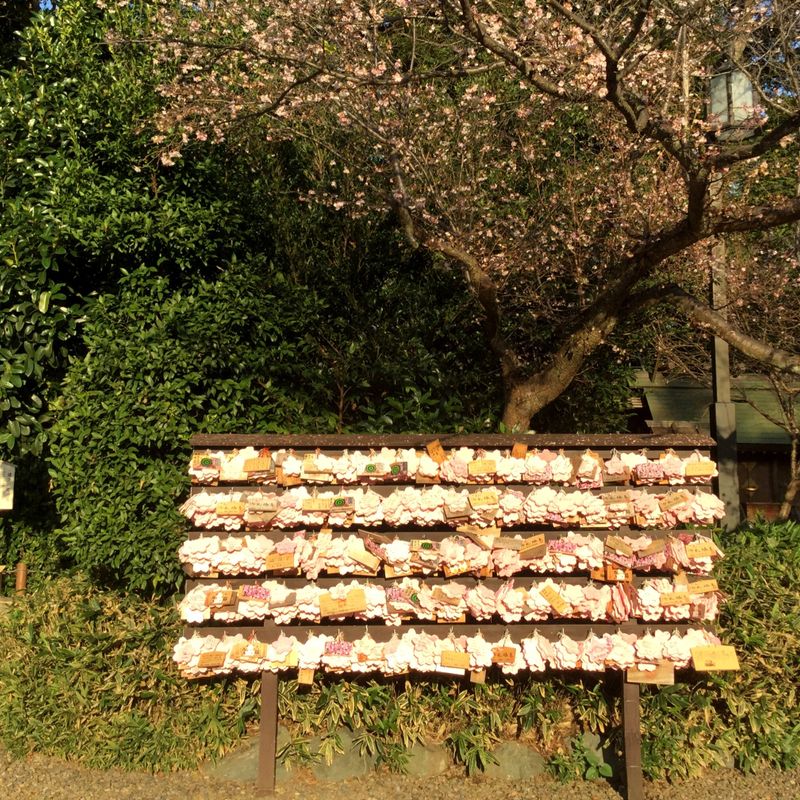 ---