Jun 15, 2019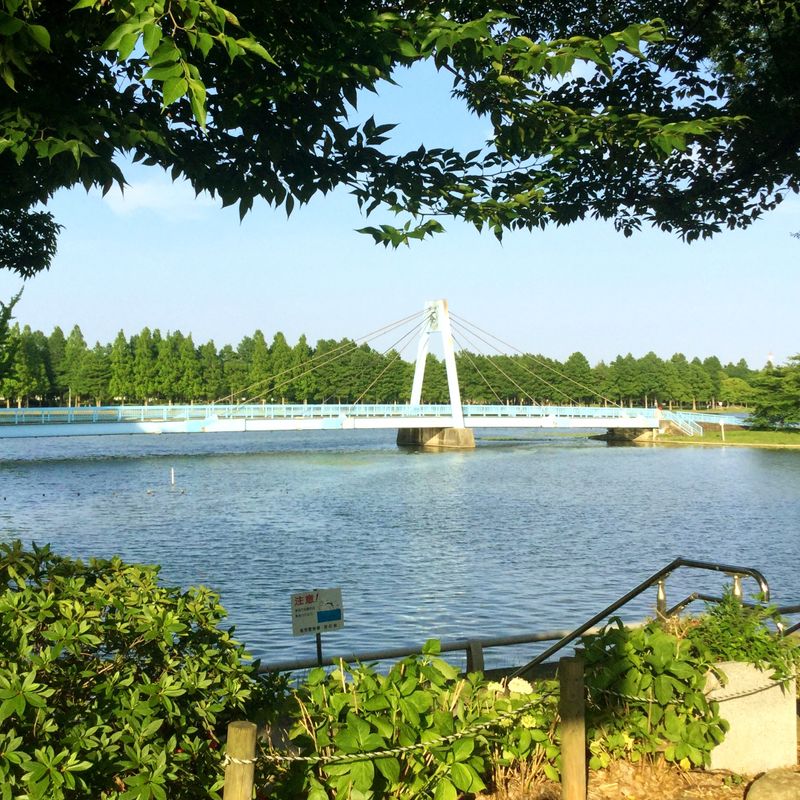 Some years ago, a friend invited me to go for a stroll in Mizumoto Park in Katsushika Ward, Tokyo. I fell in love as this vast urban park has so many wonderful and rare vistas that you wouldn't expect from a park in one of the world's largest cities.
Tokyo has many famous gardens and dozens of great parks. For such a densely populated city, there is a great deal of green space.
But what makes Mizumoto Park a special place is that it is the largest public park within Tokyo proper. Because of the vast acreage it occupies, you can see a rare sight in the Tokyo conurbation - an uninterrupted view of trees and water, devoid of electrical towers and concrete.
It's a 15 minute walk from Kanamachi Station On The Joban Line. Alternatively you can catch buses that run frequently from either side of the station.
It's not very old, as it was opened in 1965. The park is bordered by a reservoir that was meant to contain the flooding of the old Tone River. The reservoir became a source of water for Katsushika Ward in Tokyo. It's a wide bend in the old river, and on the other side is a municipal park belonging to Misato City in Saitama Prefecture. The continuous park on either side of the water is refreshing after dense visiting urban Tokyo. Since it was opened, the trees have matured into big forests.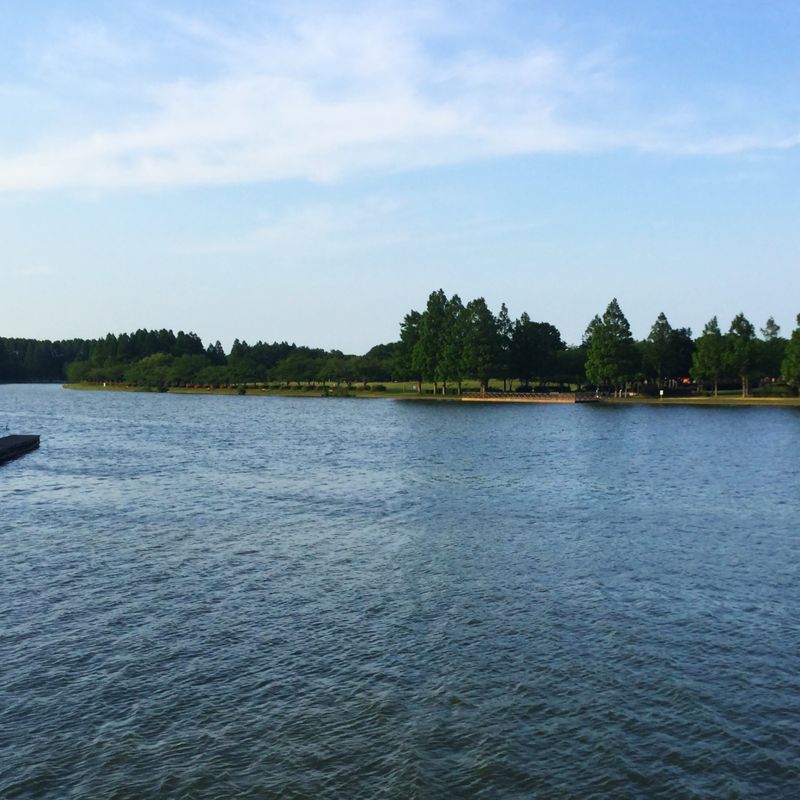 The park has so many different environments. The road on the west side is bordered by an avenue of cherry trees, then Lombardy poplars that shade a jogging path. There are wide walking paths, some following the edge of the reservoir, and others passing through meadows and over streams. To the east are playgrounds and a goldfish showroom that is open to the public. You can visit it for free, having a good look at the amazing varieties of fancy fish. To the north is the largest stand of dawn redwood trees in Japan. You can get lost in this huge forest of greenery. Just beyond this forest is a bird sanctuary. From bird blinds, you can spot kingfishers, herons and all kinds of ducks. The park authority says that 100 species of birds visit the bird sanctuary.

In June, I like to visit the park for the annual Katsushika Iris festival which is celebrated at both Mizumoto Park and Horikiri Shobuen nearby. In the first two weeks of June, the two gardens are filled with purple, white and pink flowers. Mizumoto Park has the largest iris garden in Tokyo with 80 varieties and over 10,000 plants.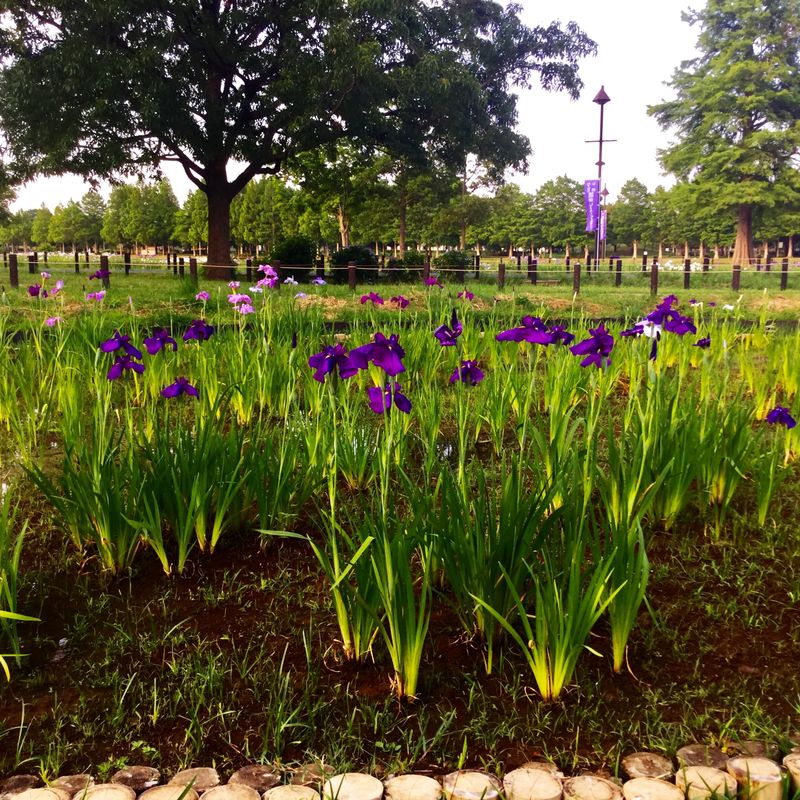 The flowers at Mizumoto Iris Fields are celebrated with a festival. There is a market selling housewares, clothing and zori sandals. Next to the market is a line of street food stalls where you can leisurely sip sake or beer and eat yakitori and motsuni stew. It's festive, but it all closes up and gets quiet around 5 p.m. I took a break on a bench near the path at the reservoir, savored a beer, and listened to the bird song and chatted with people walking their dogs.
As the sun was setting, I made my way back to the bus stop at the south end of the reservoir. My favorite route to return is on the east side of the fish hatchery, where there are little canals that border the residential area. On my way I saw a fisherman toss a fish to a cat, and overheard neighbors discussing plant care. Many of the homes that border the canals and fish hatchery have gorgeous gardens filled with domestic and exotic plants. My favorite is a cottage with rose arbors that are at their best in June.
The park is so big that you could spend a whole day there. I think I'll go back again when I need fresh air and open space in the summer.
---