Aug 14, 2019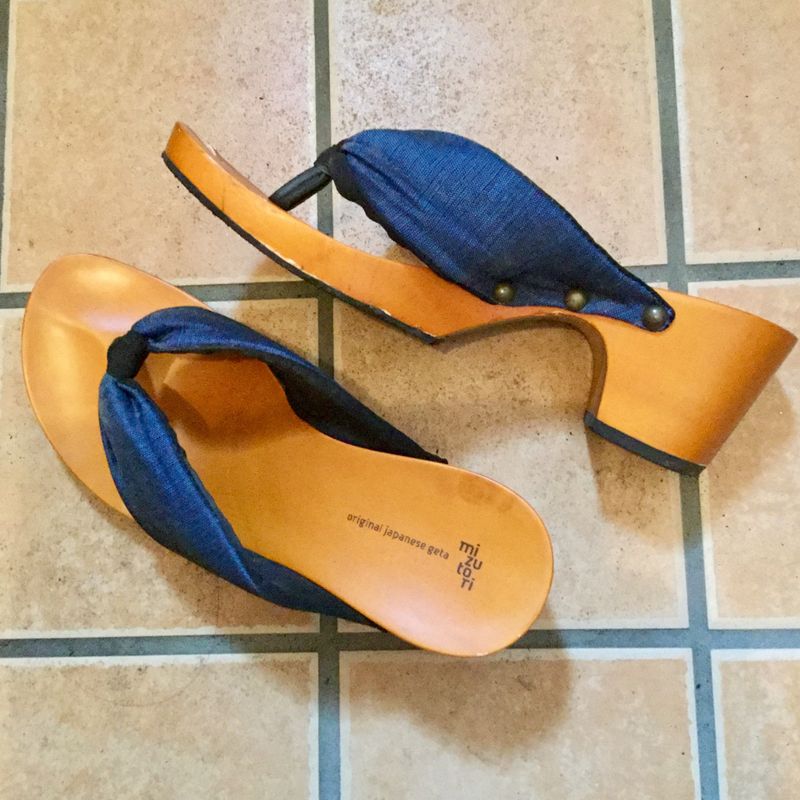 In North America, when I shop for clothes, I often go to the junior department because XS and S size clothes fit me best. Most of my suits and separates bought in my native Canada are from stores that stock petite sizes. But in Japan, I'm a "gaijiness" with big bones, and big feet to match. When my shoes begin to get ragged, I dread shopping to replace them. These days, you can get shoes over 25 cm, but you have to hunt for shops that have them. And the choices are limited.
And wearing shoes in summer is a misery. It's too hot for shoes. It's not kind to your feet. Stank, socks, sweat, no thanks. So I usually wear geta or zori.
Last year I discovered Mizutori in Asakusa. They're expensive but very stylish with jeans and skirts. They get dinged easily. I save them for days when I want to look nice.
Last week I picked up a pair of cheapies at Shimamura. It's the number two cheap fashion shop after Uniqlo. When I need causal shoes my size, I head to either of the two locations in my town.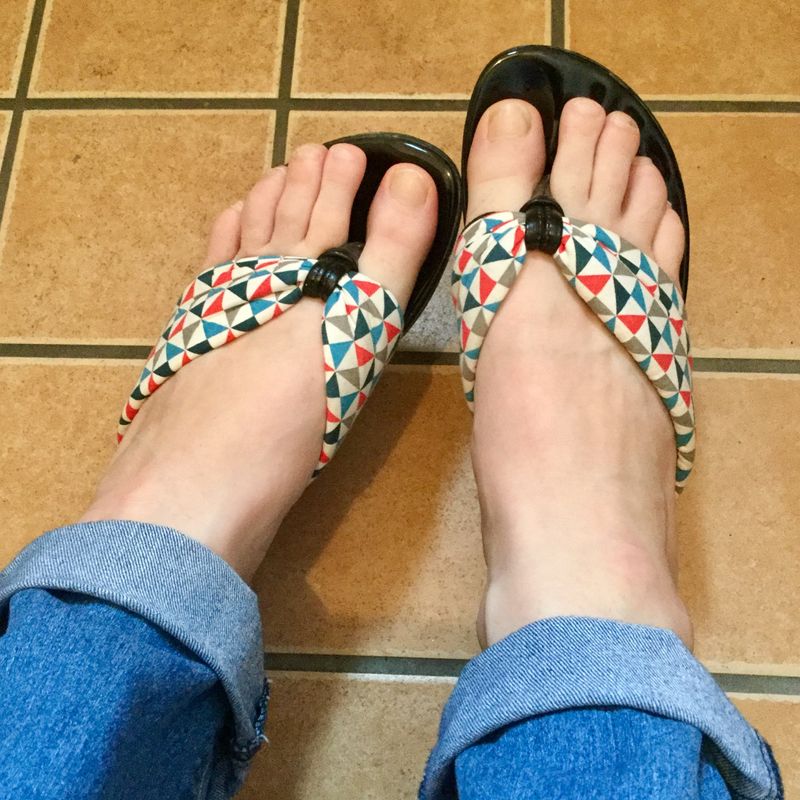 They were in a display of yukata for festivals. There was a limited choice of colors and patterns, but heck, for a little over ¥1000 for LL size you can't go wrong. They're vinyl, not tatami, so I wondered if they'd get sticky and uncomfortable.
They're surprisingly comfortable. I wear them every day now. They're my favorites this summer.
Ladies with feet larger than LL or 25.5 cm, where do you eat your shoes? What fits your needs - casual, dressy?
---