Jan 2, 2019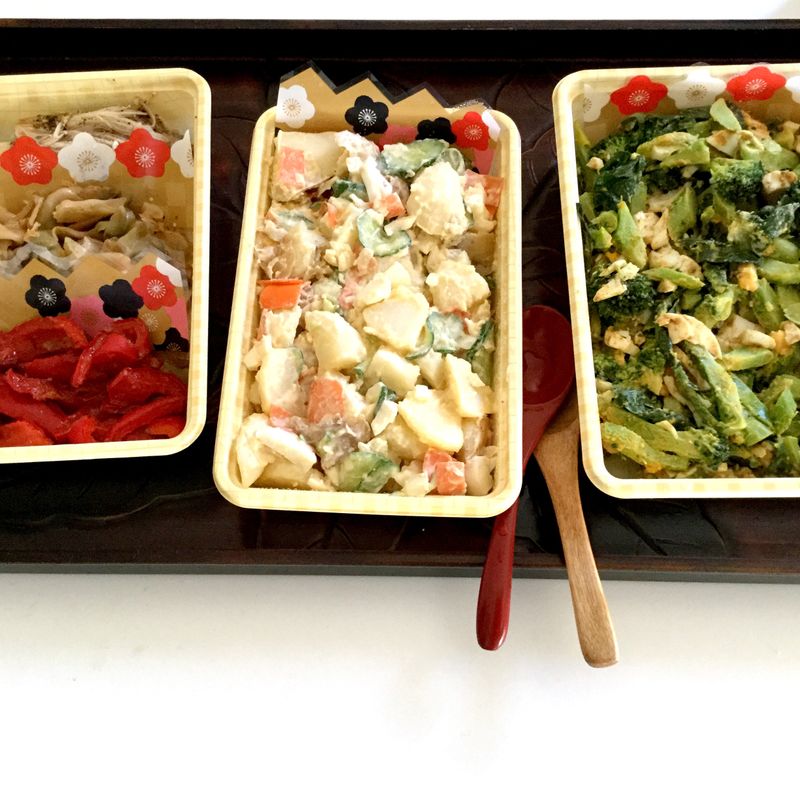 When Daikichi, my guy, told me a few weeks ago he was coming over for New Years Eve, I got a bit curious about osechi ryori, the traditional foods that Japanese families prepare or buy in anticipation of the first few days of the new year. I researched the symbolic meanings, and considered how I was going to pull this off. It's our first Jew year together, and I wanted to make him feel at home while I participated in the culture and customs.
But the more I learned, the more intimidating it appeared. Hours of cooking of foods that are not necessarily part of my repertoire, and some that don't appeal at all to my palate. Black beans are all good but date maki, the sweet omelette thing, just didn't sound like fun to prepare or eat. And then on a visit to the supermarket, I had a look at the prepared osechi. Yuck. It looked really unappealing. I'm sure if you order in advance, and are willing to pay for it, you'll get quality osechi. But no thanks to the supermarket version.
So I thought about it, and decided compromise is best. I'll make what I'm good at, include some traditions of my family, and Japanese new year, and it'll tide us over for three days.
I got a big bag of mikan oranges.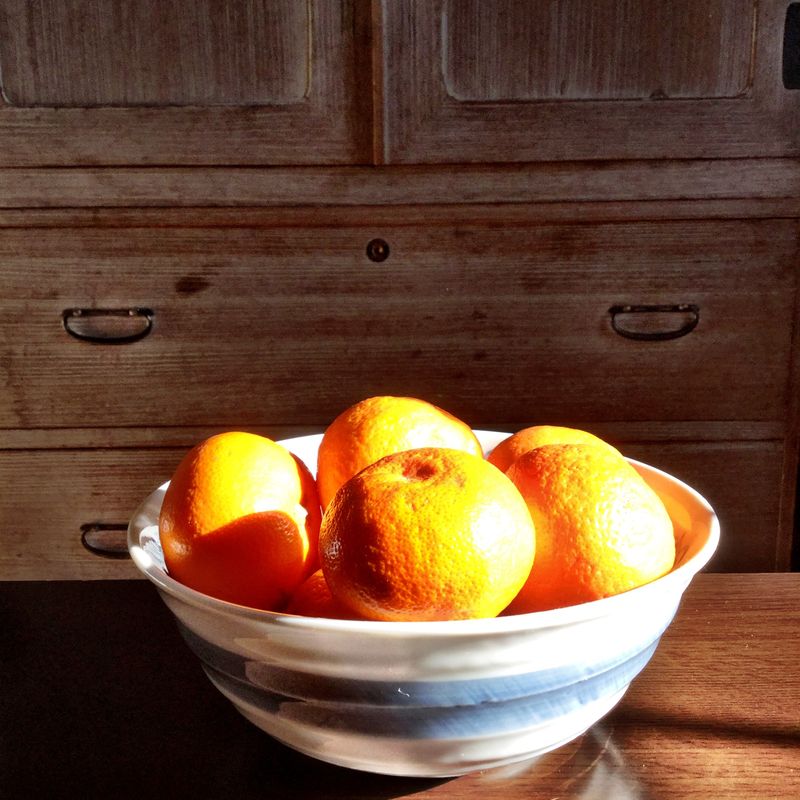 Mikan, for me, bridge the Pacific Ocean, my childhood and my life in Japan. When I was a kid growing up in Vancouver, Canada, one of the big excitement of Christmas and New Year was the arrival of mikan wrapped in green paper packed in a big box with a picture of Mt. Fuji on it. We'd get mikan, walnuts, and candies in our stockings.
My family is multicultural, as are many in Canada, so mixing things up is what we do. I asked my Mennonite mother and grandmother for recipes I could easily adapt to my kitchen, and we came up with Mennonite-Japanese potato salad. At all our family gatherings, we always have a huge bowl of this.
And then I made sides of other things that Daikichi and I like to eat. Broccoli salad, ginger sautéed red peppers, enoki mushrooms with zataar, a seasoning from the Middle East I received as a gift. It didn't take me more than half a day to make everything.
We had toshikoshi soba, the year- crossing buckwheat noodles at midnight. That's traditional and easy to make. And we've been grazing on the okazu, side dishes I prepared, which will probably last us the three days.
To mix it up all the more, I made tom yam ozoni. Some of my family members live and work in Thailand and have introduced me to tom yam soup, the hot and sour broth. We toasted omochi and put it in the broth with mushrooms and some chicken meat.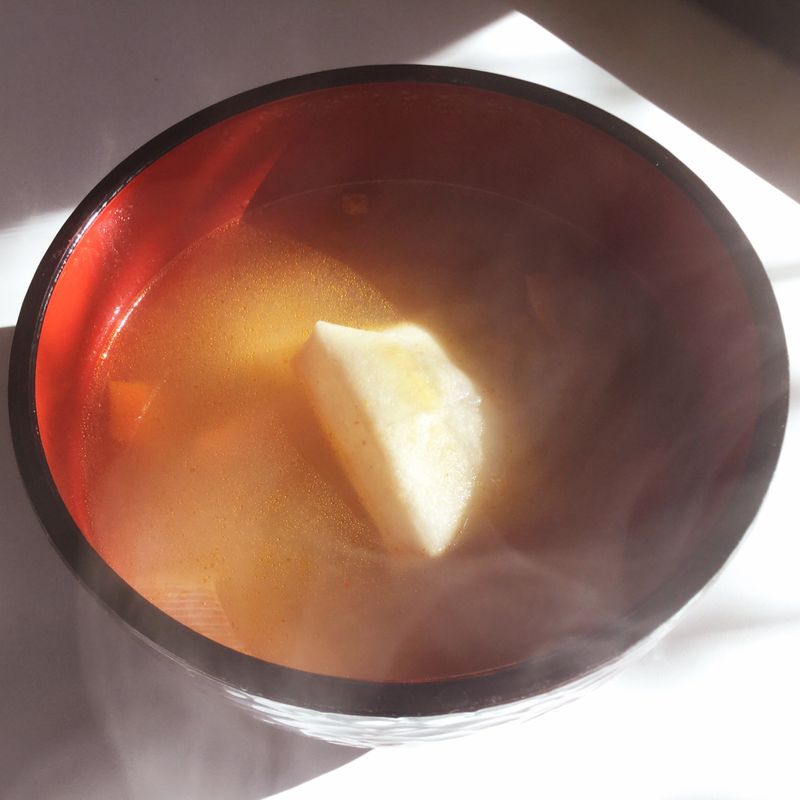 So, no worries. We got a gift of premium kombu maki, seaweed wrapped around mackerel.
So, we're sated and we've had a lovely new year. And it didn't cost me a bundle and it was low stress.
---