Nov 3, 2018
Everybody knows Asakusa for Sensoji, the ancient and huge temple complex in Taito Ward of Tokyo. It's a popular destination for international and domestic tourists alike.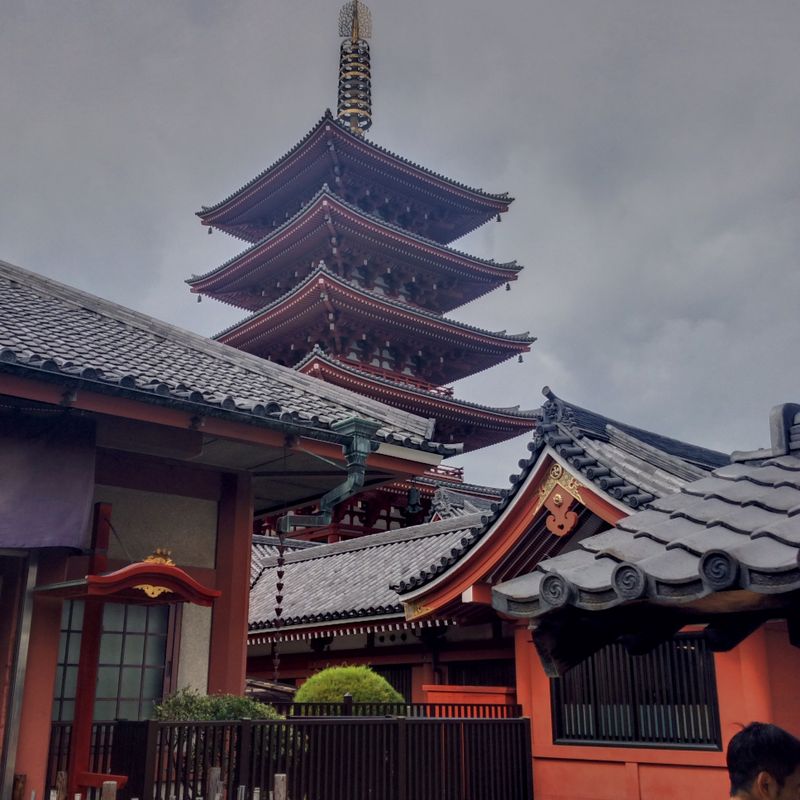 The temple is impressive with its massive gates and soaring columns. But there are some small charming and intriguing things within the temple complex.
On the west side of the Hozomon Gate, the one north of the more famous Kaminarimon Gate, is a small temple called Asakusa Fudoson. Fudomyo is a scary-looking Buddhist deity who is actually not about to beat you. He's representative of unshakable spirit. In the courtyard is a bronze seated Buddha statue which is very shiny.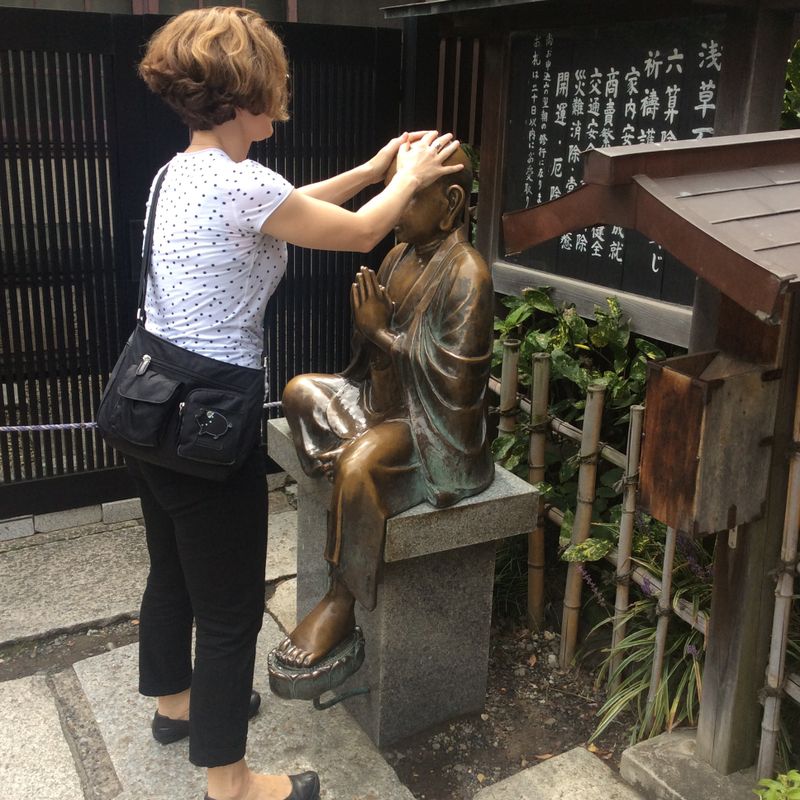 The statue is to honor a disciple of Shakyamuni called Binzuru in Japan. He became a bit of a wizard with his occult knowledge and psychic powers, and used them to impress gullible people. Shakyamuni told him off for misusing his powers.
So, he sits here serenely making a kind of atonement for spiritual grandstanding. People in Japan think Binzuru still has his magic charm, and ability to heal. When they have pains, they rub the corresponding part on the Binzuru statue. His head, knees and shoulders are particularly smooth so you get an idea of what's troubling people.
I rubbed his head in a bid to relieve eye strain. I don't know if he still has that mojo, but it was soothing to stroke him like a pet. Research says that stroking animals can relieve stress and reduce blood pressure. So I guess Binzuru is Tokyo's pet Buddha.
---