Jun 22, 2019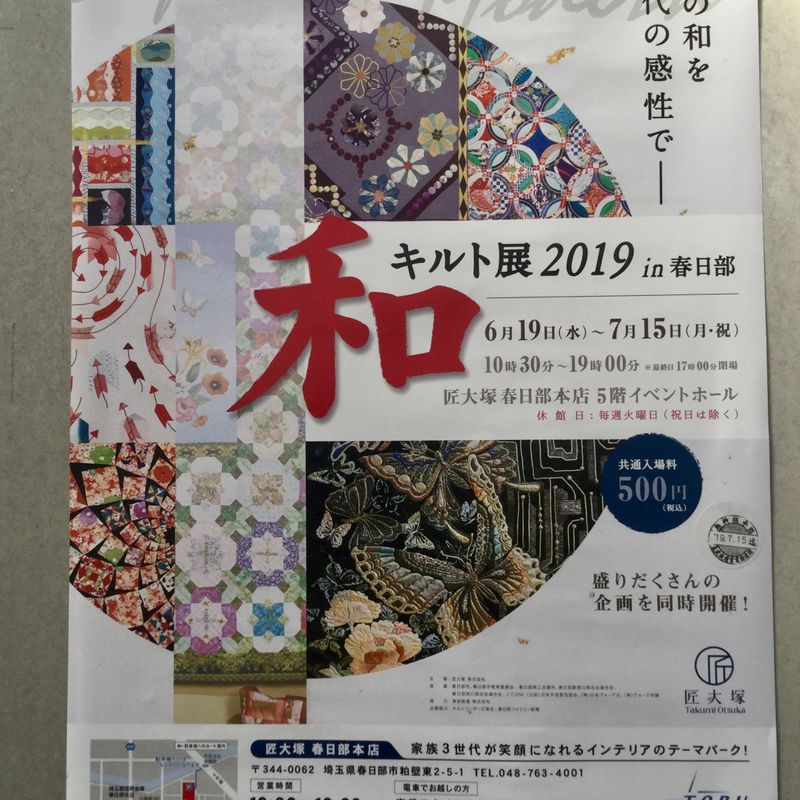 The women in my mother's ethnic German family used to gather on some Sunday afternoons to stitch my grandmother's queen size bedspread projects. We stretched ourselves and threads over a frame my grandfather made to put tiny stitches through layers of fabric and batting. The quilts we didn't keep we donated to charity auctions.
Fabric arts have a long history in Japan, too. But when you combine Japanese motifs with pieced quilts, the works become art.
The exhibition at Takumi Otsuka runs until July 15th. There is a display of quilts on a theme, a market for textiles and supplies, and even a quilting bee. Lend a hand to piece and stitch quilts that will be donated to the city's social welfare section.
---