Sep 26, 2018
What a relief. The last few weeks of storms and rain in the Kanto area have been a bit gloomy, but the first signs of autumn pick me up. I'm so happy to see and smell the first signs of autumn.
This past week, the higanbana bloomed right on schedule in the gardens in my neighborhood. They're spooky and beautiful.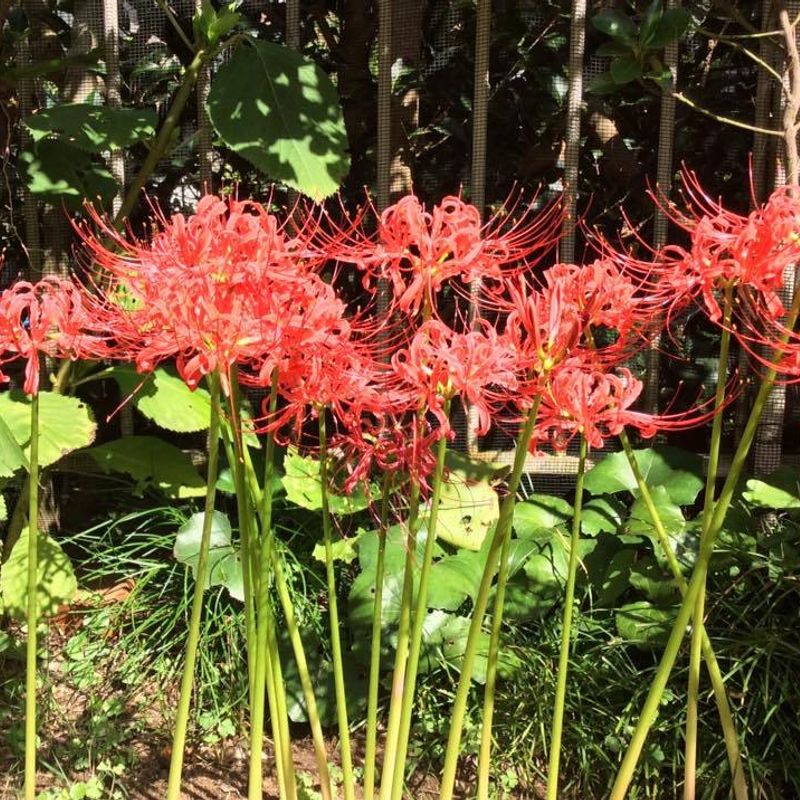 They're called higanbana because they bloom on the autumn equinox, Higan, when people honor their ancestors.
I love the name in English, spider lily. It's descriptive of the shape, if not the color.
Do you know why you see them planted at the edges of rice paddies, and around cemetery plots? The bulbs are toxic, so they keep burrowing animals from molesting your crops and family plots.
This week, too, the pong of soy sauce brewing in Noda City has competition from kinomokusei, fragrant olive, also known as orange osmanthus, which is blooming all over in gardens and parks.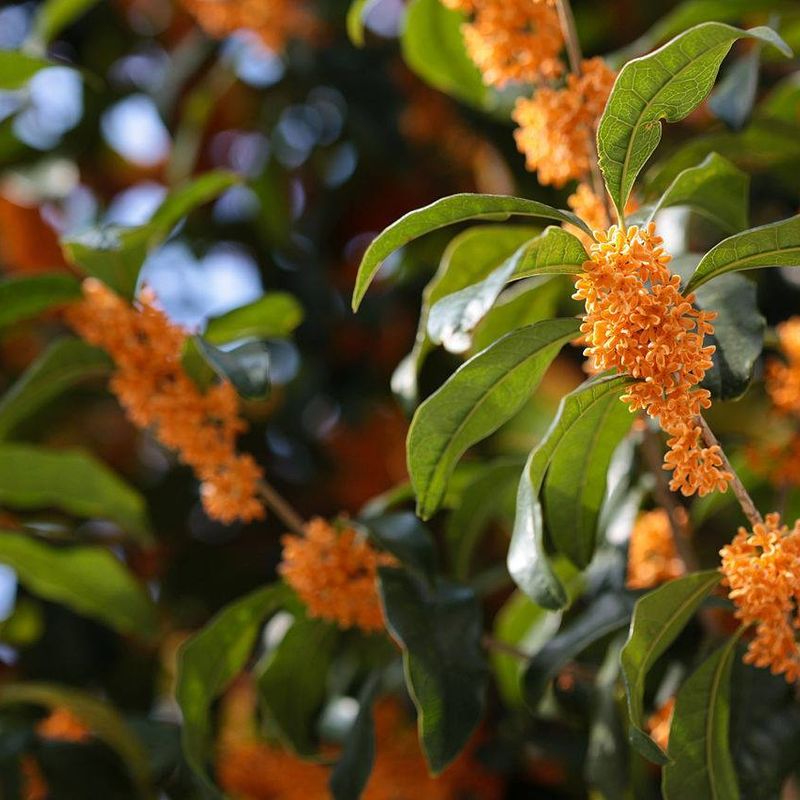 In many home gardens, you'll see brutally clipped, stunted fragrant olive bushes that bloom profusely but look scraggly. At Shimizu Park, some of the ancient and fragrant olive trees are nearly four meters tall, huge things with copious foliage and a profusion of flowers that perfume the whole park. The flowers and their fragrance last a while, too, so you have a few weeks, perhaps until mid October, to catch a whiff.
I love it when the breeze blows across the park and into my windows.
Which is your favorite season in Japan? Why do you like it?
I think it's nonsense that there are four seasons. Japan has five! Spring, Rainy (Tsuyu), Summer, Autumn and Winter. What do you think?
---
2 Comments
I was so excited yesterday booking around with the sweet olive smell everywhere

@edthethe Isn't it wonderful? I read somewhere that in the post war period, people in big urban areas couldn't smell them because they failed to bloom due to air pollution. When they explode with blooms, it's a sign that the air quality is good now.