Oct 3, 2018
Gallery - Vintage Akai Hane poster
---
This morning, on my desk in the school staff room, I got a notice regarding the annual Red Feather charity campaign. From October 22nd to 24th, our student council will collect donations for disaster relief within Japan. This year's funds will go to Hokkaido for earthquake recovery, and to the Kansai area where there were devastating floods.
Besides donation collection at schools, you will see volunteers in shopping streets and in front of train stations asking for donations. If you donate, you get a little dyed red feather (a chicken feather, by the way) to stick on your jacket or bag. You might also see donation boxes at the cash register of shops.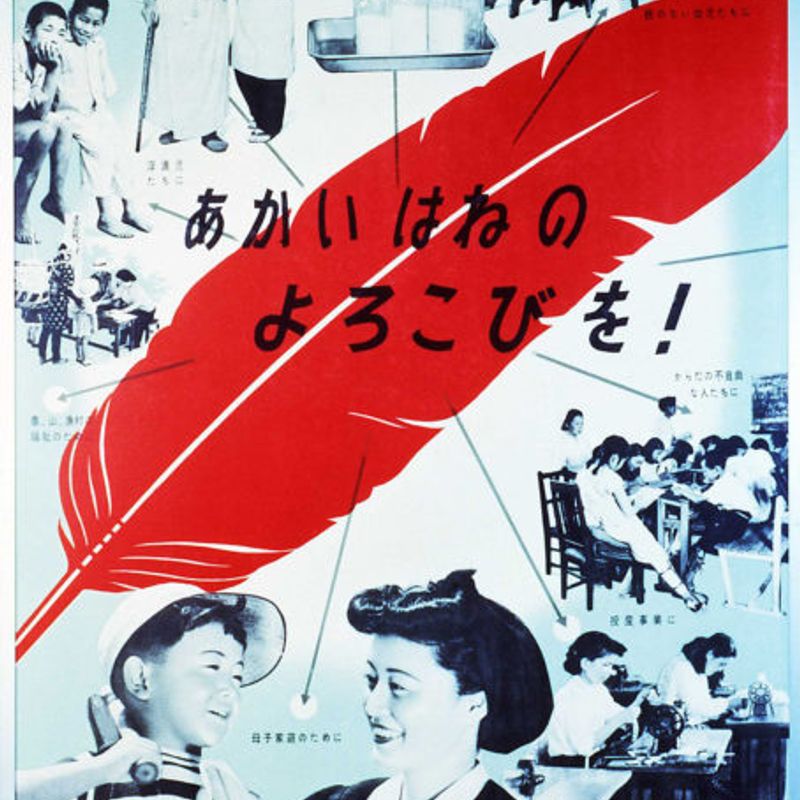 The charity was created as part of Japan's first social welfare effort in 1947. Public donations through the charity have provided funds to support nursing homes for the elderly, care homes for orphans, and vocational programs for the disabled.
I usually give all the change in my wallet.
Do you give to charities? Do you volunteer?
---