Dec 30, 2018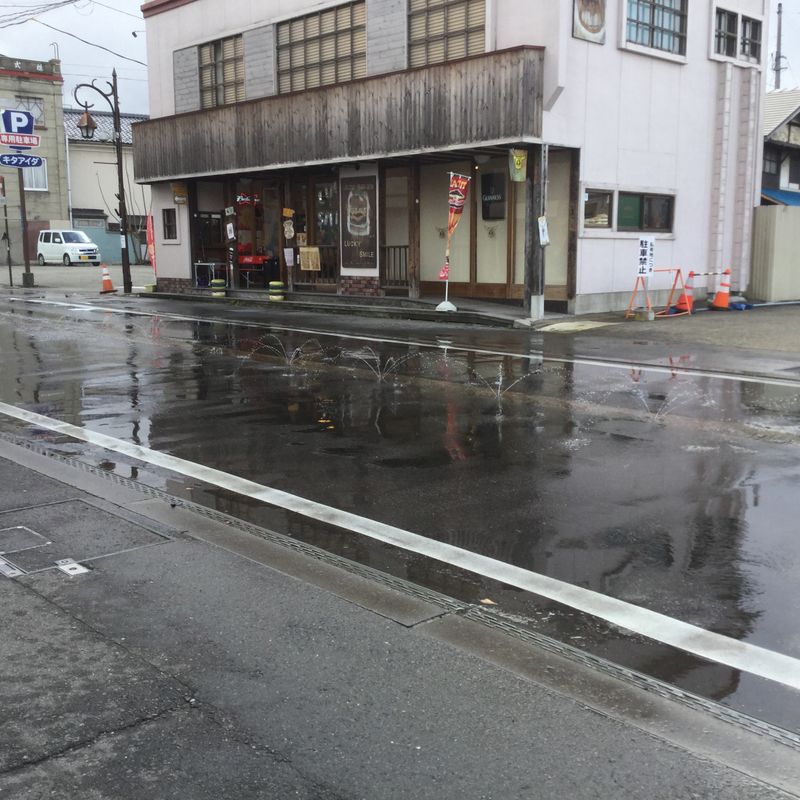 Last week, I took a trip to Aizu Wakamatsu City, Fukushima Prefecture to learn about the samurai culture and the Boshin War. Tsurugajo Castle has a wonderful museum, with both Japanese and English language information to help visitors understand the tumultuous history of the castle and the region.
When I stepped out on Nanokamachi, the picturesque street of merchant houses in the city, I noticed sprinklers in the center of the street, spaced a few meters apart.
I crossed at an intersection and ran my hand through the stream of water. It was warm! This is the snow protection that Aizu Wakamatsu City uses in the winter.
A little further on, I noticed a city truck and crew in full gear. The crew members had tools to crank open the sprinklers.
Snow had dusted the surrounding mountains, but the city was so far clear. I asked at my accommodation, and the hosts told me that indeed, the source of water is hot springs. The city has such an abundance of warm water that they run it in piping under the streets to defend against black ice and snow.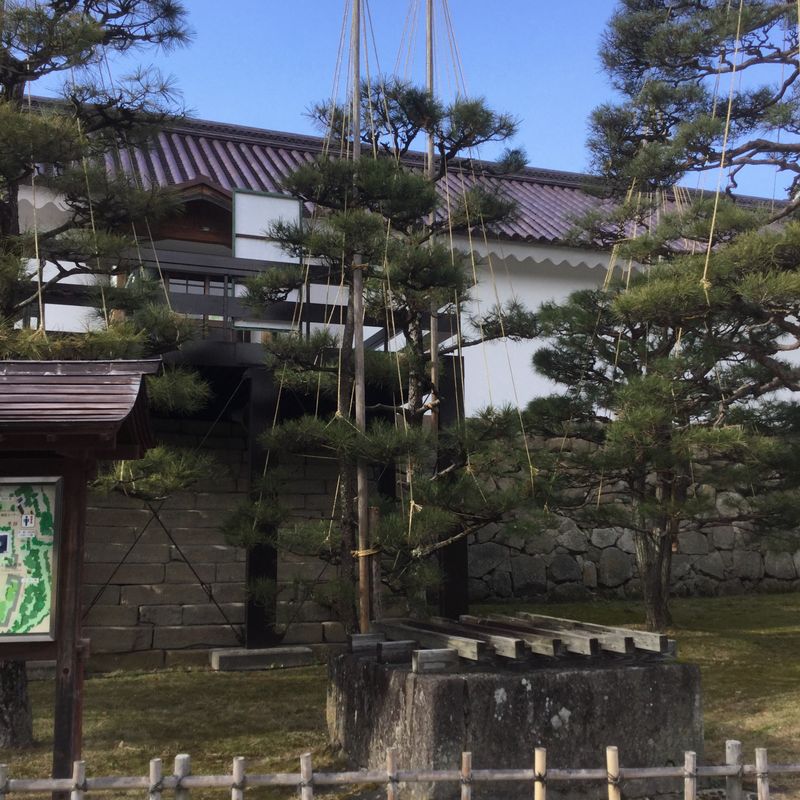 Everywhere I went in Aizu Wakamatsu City, I saw defense against snow damage to trees. This technique of using rope and bamboo scaffolding is called yukizuri.
The next morning, I woke to a winter wonderland. Nanokamachi Street was pretty much clear. The nearby convenience store had hoses of warm water running across their parking lot, and it made for a clear patch surrounded by treacherous side streets. I was grateful for patches of pavement to rest on before attempting more slippery lanes.
I'm back in the Kanto area where we have clear skies and it's cold, but no snow yet. We do get snow down here, but nothing like the heavy snow in the Tohoku Region. You'll see yukizuri here, but it's not so common. It was a treat to see real snow country in Tohoku, even if only for a while. And to have my toes warmed by hot spring water while crossing the street.
---
2 Comments
We have those kinds of sprinklers in the streets here in Niigata, too! Makes driving a ton easier - I'm very grateful for them!

@genkidesu This was my first winter visit to Tohoku region, so it was a surprise. It's got to be a lot easier on vehicles than salt and grit used in many North American cities. When I was in Edmonton, Canada in early spring, the grit covered everything, including me.