Jun 21, 2019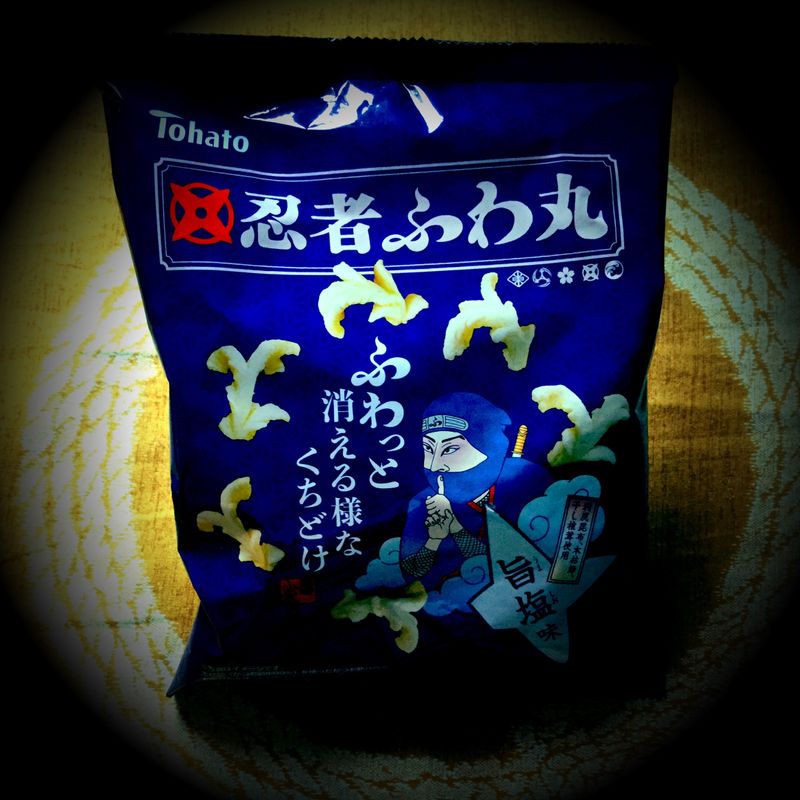 Tohato's line of Ninja Fuwamaru snacks continues to entertain with fun packages and different flavors.
The corn snacks are "fuwa", fluffy, and take on intriguing shapes this time, encircling Fuwaninja in what looks like the ninja weapon tetsubishi, caltrops!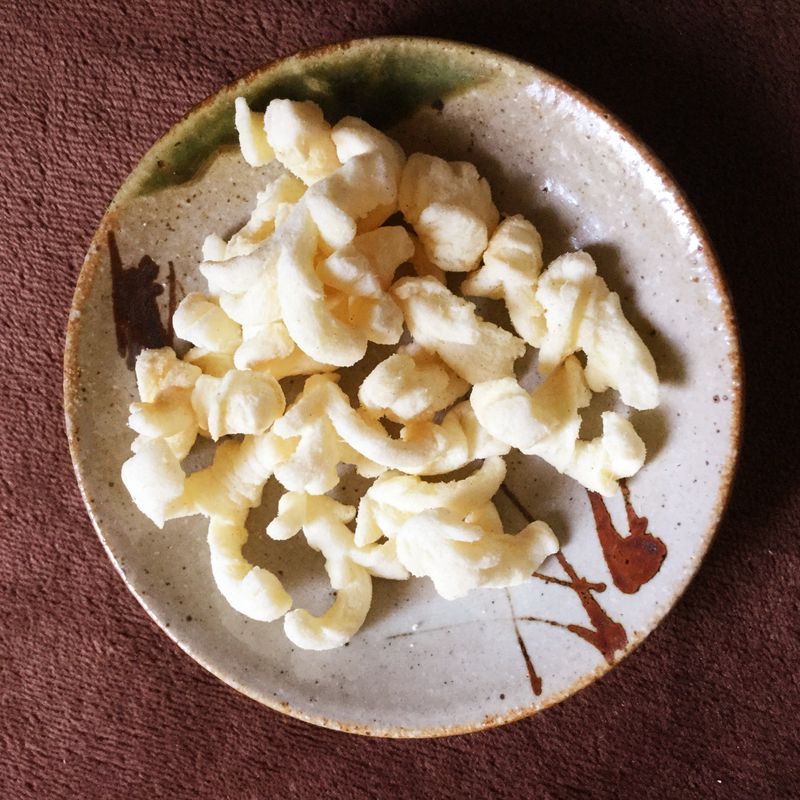 I resisted eating this cute dragon-shaped one for a while, stalked him, and he succumbed to my superior martial arts..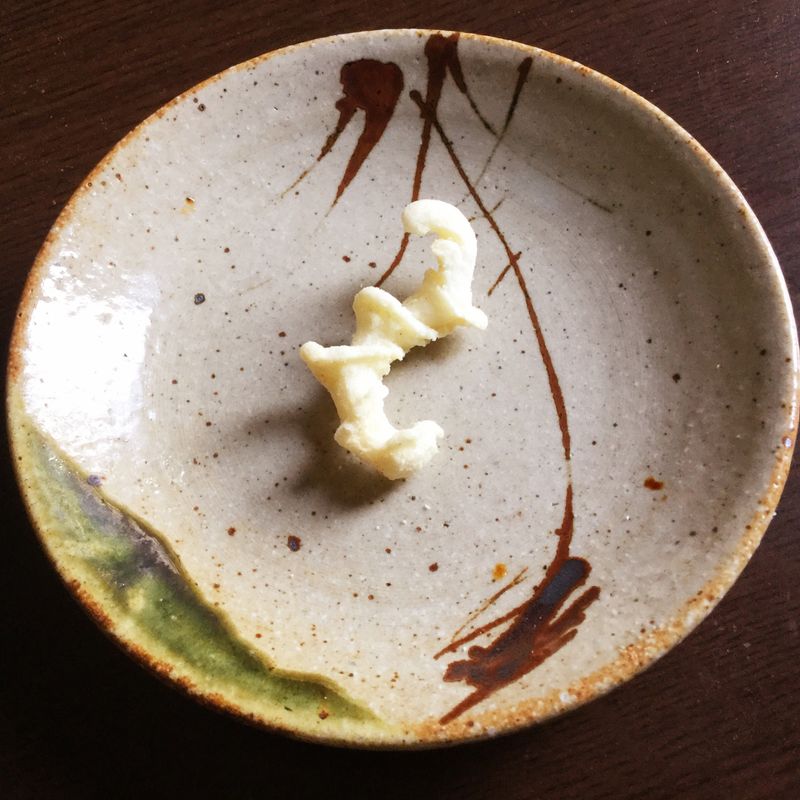 This variety is "umashio", flavorful salt. As the package says, they melt in your mouth and disappear just like ninjas do. The shops also have chicken broth flavored ones. You can recognize the flavor because the package is orange and there is a chicken on Fuwamaru's head.
I couldn't make this stuff up. Such is Japanese snack food.
---