Jun 5, 2015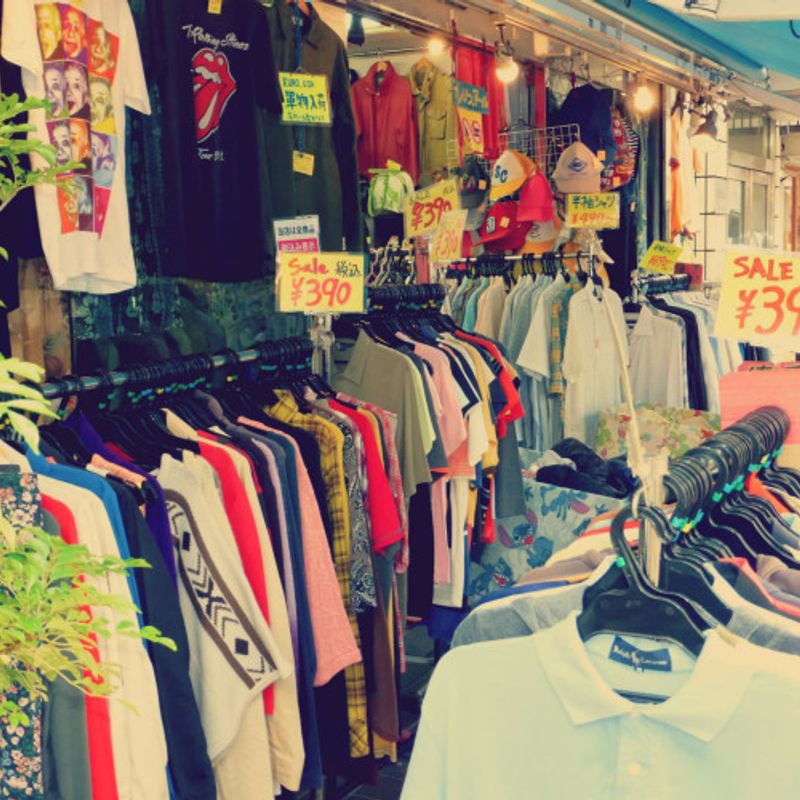 In an earlier article here at City-Cost (Bargains Galore at Japan's Second-hand Stores) we made brief mention of Tokyo's Koenji (高円寺) neighborhood as a resource for buying used goods. Those 'goods' are predominantly clothes ( used and vintage).
The area is well documented as such, yet still manages to avoid the chaotic crowds of Tokyo thrift store area rivals like Harajuku and Shimokitazawa. It's a remarkable feat given Koenji's proximity to the booming gluttony of Shinjuku, just 5-10 minutes away (JR Chuo Line).
Many of Koenji's thrift-store threads are focused on, or just off, the covered PAL Arcade, the end of which plugs into open-air Look (ルーク) Street. Combined, these two narrow thoroughfares amble through a low-rise, low-key scene of pint-sized independent operations all the way from JR Koenji Station to busy Ome Kaido Ave. and Shin-Koenji (Metro) Station. If arriving at the former, take the South exit, turn right and you'll see the entrance to PAL Arcade.
Vintage enthusiasts have long sung the praises of their favorite stores in the area. But here at City-Cost, we're all about the, err, cost. So we set a ourselves a challenge; How much would it cost to get fully kitted out in some used clobber from the Koenji scene? From head to toe, as it were.
First, a distinction needs to made between vintage, and used. It's an important one, especially if we're concerned with cost. Used is, well, just that … used. Vintage is also used, but more importantly vintage is collectible, cherished, ... limited edition. Vintage may look faded and worn but vintage is also expensive, at least when compared to used.
We also need to be clear on this; I'm a dude, a bloke, a geezer, and went in search of items accordingly.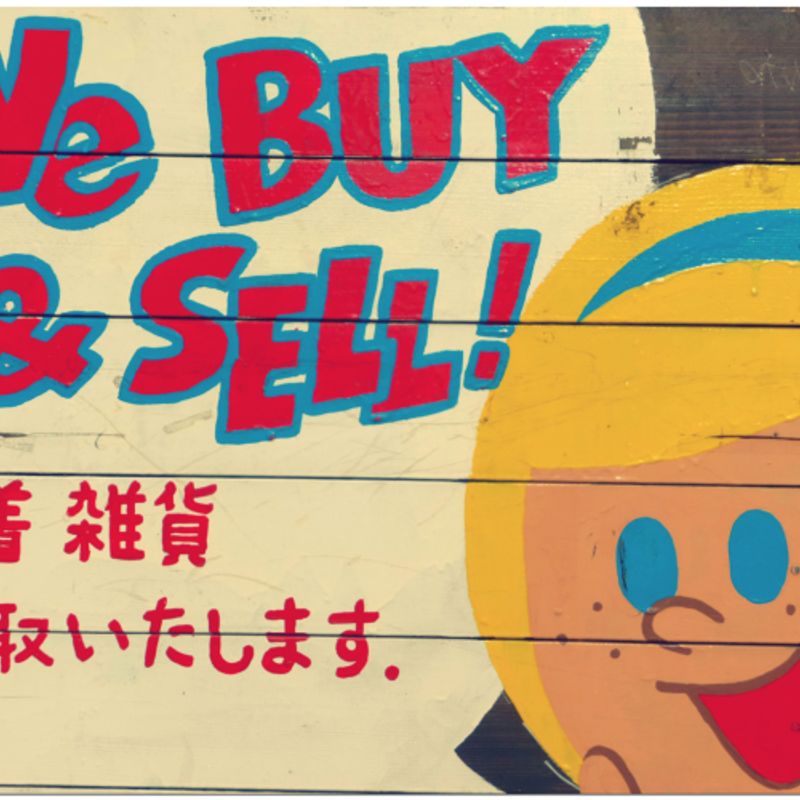 At the top end of PAL Arcade, a number of operations catch the eye (not least because of their mad names, although this becomes a common theme). Bitches Brew has a great collection of rock t-shirts, with sale items from 1,000 yen. Right above, Don Don Down on Wednesday, is a big operation by Koenji standards. Its wide range of items are still in good nick, and a little pricey, but some nice casual shirts go for 1,000 yen. Taking a left off PAL and onto the small street that runs parallel, reveals a handful of stores that are proudly vintage, with prices to match . Names like RUGGED, and and Pheb, stand out.




Back on PAL. If you like your threads printed with images of Disney characters smoking cigarettes (1,900 yen), then keep a look out for (7) sevens. They also have a decent selection of funky, plasticy watches for 777 yen.




At the bottom end of PAL, small change brings back the class. Another sizable space, it's full to the brim with American vintage imports. A good collection of t-shirts sell for around 1,900 yen.


Hang a right onto エトアール 通り (Etoile Street) for more vintage culture. The early stages of this street and the area around Chosen-ji Shrine (長仙時), are the loveliest this side of Koenji Station. Even if you're not buying, there are some great cafes here that'll be a welcome change from Tokyo's ever-present chain stores. Sit back, enjoy your drink and contemplate the thinking behind thrift store names such as S**T, Fizz, and MAD TEA PARTY. It's in this area that you'll find a couple of shoe specialists whose well-worn sneakers start from around 4,000 yen.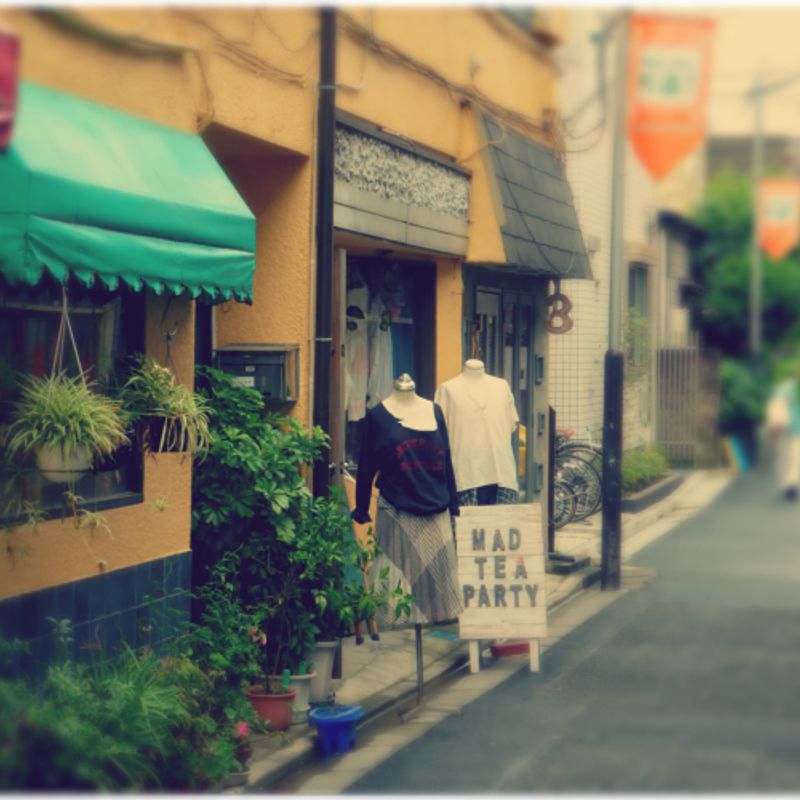 Things get off to a good start on Look Street. Zool Brocante has a good quality stock of manly vintage. Leather shoes and Nike sneakers start from 6,000 yen, and there are hard-wearing pants/tops from the likes of Carhartt and Dickies. Beyond this point we move into more 'used' territory. Cheapskates (like me) are well served here. The pickings are particularly rich in Booby Trap (keep a close eye out for the obscured sign on your right). Plaid shirts (700 yen), denim shirts (1,000 yen), Levi's jeans (700 yen), skate shirts (1,900 yen), caps (700 yen), and imitation Ray Ban shades (500 yen) fight for space in this punky, anarchic store. Further up on the left, Cat's Paw (Maybe? Look out for the green awning.) seems popular with both women and men. Marco Polo has some cool t-shirts out front from 770 yen, and KIK2 looks well stocked for women. Further on still, Lover Soul has an appropriately hippie name for the hippie garments within.
The back end of Look Street has more options for the cheapies. ウェブスター (Webstar) Recycle Shop mostly caters to middle-aged ladies, but there is a limited men's section where some pretty dated (and not in a good way) t-shirts go as low as 432 yen. One could pick-up a nice work shirt, too (880 yen). Within sight of Ome Kaido Ave., you'll find hat specialist Snow Leopard, and Con ceria, which caters to the elderly lady. Before these though, be sure to check out ブレッソン アール(Burreson Earl?) , home to a wide collection of threads for those on tighter budgets. Here, the cheapest t-shirts start from 590 yen. A number of Europe's big guns are present in the collection of soccer shirts (1,500 – 4,000 yen). Jeans from Levi's and Edwin start at 1,000 yen. Sweaters go for 750 yen and there is a wide selection of jackets to suit bikers, climbers, hipsters, and office types. This writer, though, was taken by a t-shirt with a ThunderCats print (950 yen).
And this is where I'll start my wardrobe …
ThunderCats print t-shirt: 950 yen (ブレッソン アール)
Cubs baseball cap: 700 yen (Cat's Paw)
Imitation Ray Bans: 500 yen (Booby Trap)
Sports sweater: 950 yen (ブレッソン アール)
Casual shirt: 1,000 yen (Don Don Down on Wednesday)
Levi's jeans: 700 yen (Booby Trap)
Nike sneakers: 6,000 yen (Zool Brocante)
Total: 10,800 yen
This writer was unable to find any used/vintage undies. Probably a good thing!
As you can see, footwear (for men, at least) is bit of a budget buster in Koenji. With more fiscal discipline and no footwear, the total price could perhaps go as low as ~ 3,000 for similar items. At the top end, getting clad head to toe in pure vintage will cost you. With jeans over 20,000 yen, jackets 40,000 yen +, and shoes equally expensive.
Other thrift stores and recycle shops are present in the Koenji scene (music, books, household goods, memorabilia), and even if you're not buying, the area can provide respite should you ever tire of Tokyo's more feverish spots.
Let us know about your Koenji recommendations and other Tokyo thrift stores, or indeed, those nationwide.
---