Sep 19, 2017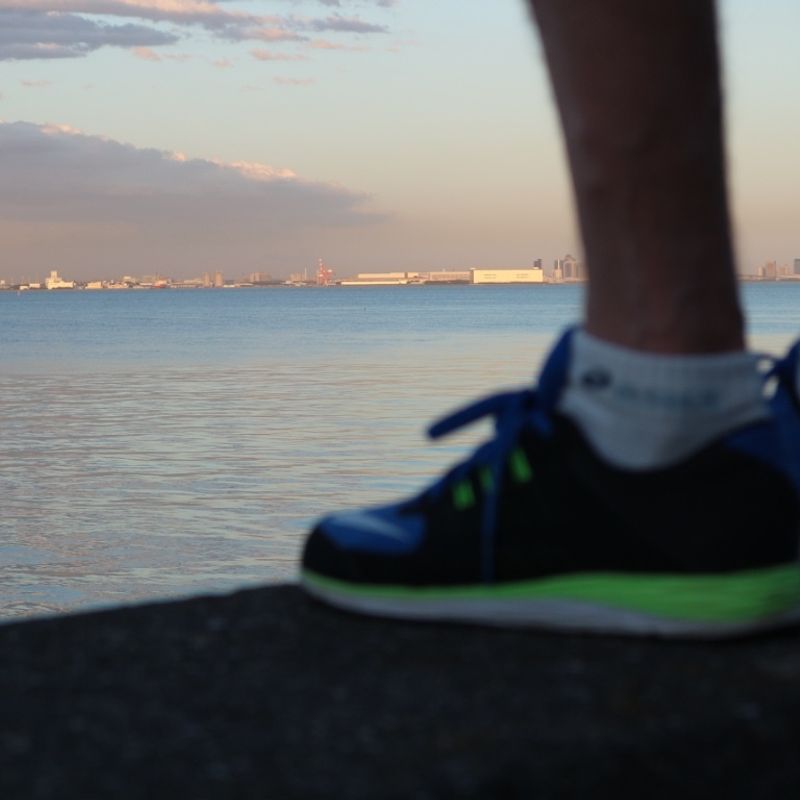 It was with some reluctance that I returned to the sport of jogging recently. "Reluctance" because in all honesty I've largely found jogging to be a touch boring. I think this reflects my jittery personality, the scenery just doesn't change quickly enough (or maybe I need to pick up the pace). Prior to moving to Urayasu in Chiba, my Japan jogging experience had been limited to gasping stretches of railway track and claustrophobic Tokyo suburbia. Not exactly inspiring stuff.
Needs must though. I reluctantly celebrated a birthday recently which brought with it some unwanted gifts, namely the realization that I need to stop thinking like someone in their 20s who can stuff any old crap into the engine and expect to wake up the next day ready to take on the world. In truth, I long ago hit the age where no amount of sleep can ever be enough but more and more I'm getting the sense that this engine needs to be serviced every now and then. More than this though, I want to get the most out of my surfing, and it seems to me that a cardio workout will help.
Comeback jog No. 1 happend a couple of weeks ago with the typically overzealous enthusiasm that comes with good intentions. I planned to fit a couple more jogs in that same week. Despite it having been a year on the sidelines, I felt pretty good (and didn't even feel like puking once). The next day, and the day after, and the day after that (and so on) however, brought with it a pair of upper thighs that winced with pain at the mere prospect of running just to make some crossing lights. I was out of jogging action for a week. I put it down to shock. Which it turns out it might have been as jog No. 2 and jog No. 3 have had far less painful after effects. In fact, I hesitantly say that they left me feeling rather good!
It all helps that I live in Urayasu an area which it seems to me is custom built for the jogger. Roads and sidewalks around here are broad, quiet, and straight as an arrow. And if you pick the right one, you end up on the shores of Tokyo Bay where sea breezes and open horizons give the jogger a second wind. It could almost be invigorating.
A lot of the land around here was reclaimed from the sea, and many of the apartment complexes have the feel of vacation rentals (replete with palm trees and bay views). Admittedly, Tokyo Bay is probably filled with water so filthy you'd need your stomach pumped should even a drop of it get inside you but stuff does seem to be alive in there, as evidenced by the number of people fishing.
I think another chink in my jogging armour is self consciousness (and I've not even graduated to skin-tight polyester and luminous pinks). It's empty, I know, but I just don't want to stand out. There's no danger of this on the bayside promenades of Urayasu though as the running-shoed traffic around here is in constant flow (much of it looking in far worse shape than this huffer and puffer).
I took some photos of the last jog (which was last night). I didn't run with the camera, I had the partner follow on the mamachari, camera in basket, so as we could stop every now and then to take some shots (we looked like a scene from Rocky). (Note to self - do some stretching every time you stop.) Last night's course started from the crib near Urayasu Station and headed along one of the rivers until we reached Tokyo Bay. We followed the edge of the bay for a bit, running past what the partner described as "the Beverly Hills of Tokyo". A slight exaggeration maybe, but some of the pads around here really do look "money" and with an ocean view to boot. It's shame mine isn't one of them.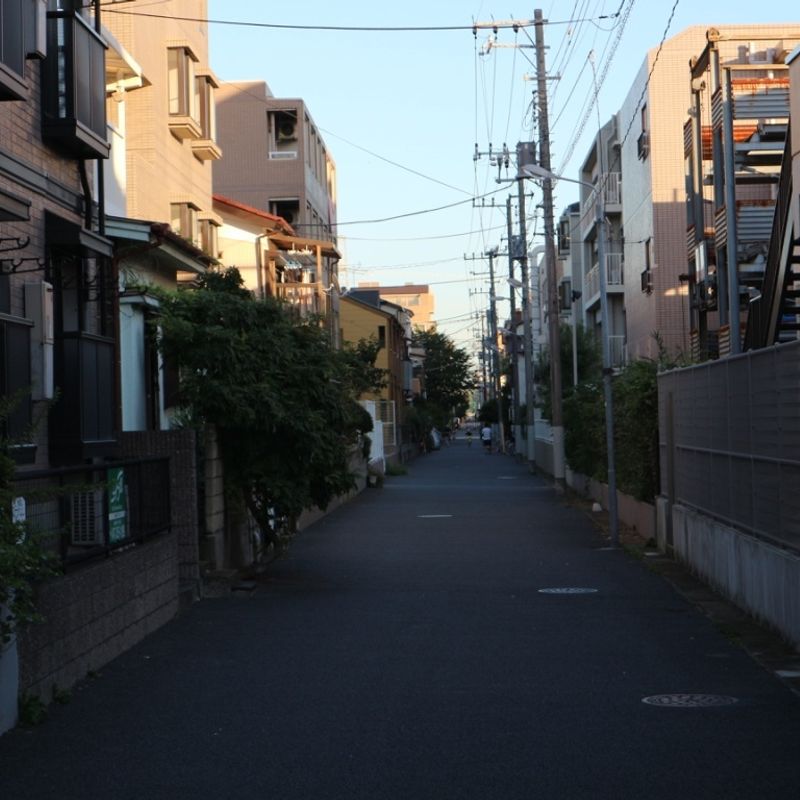 An Urayasu jog will probably start off something like this, which could be anywhere n suburban Japan. So close to the bay though, it's not long before you hit a body of water.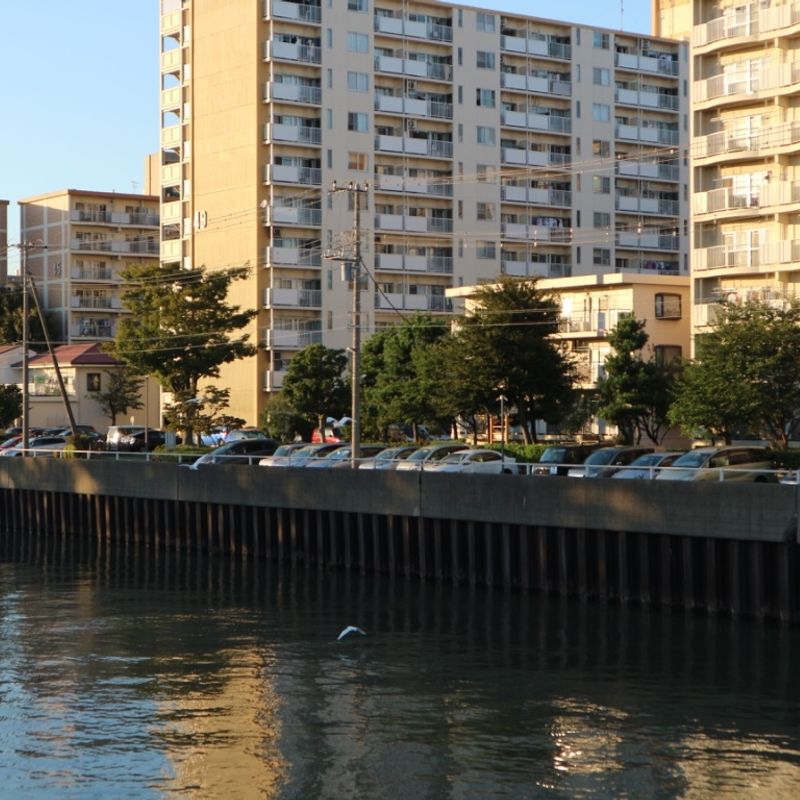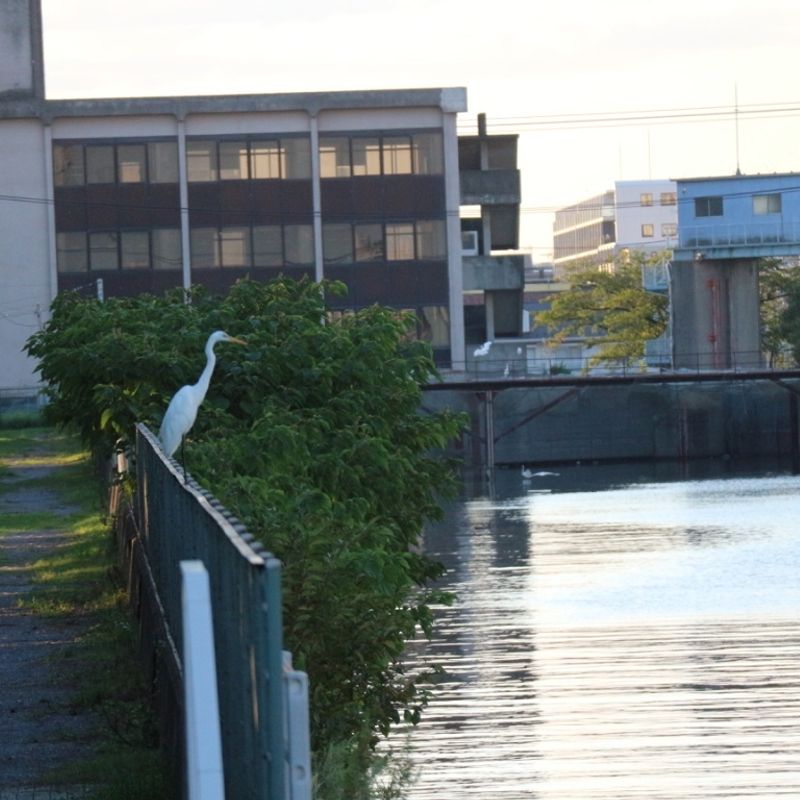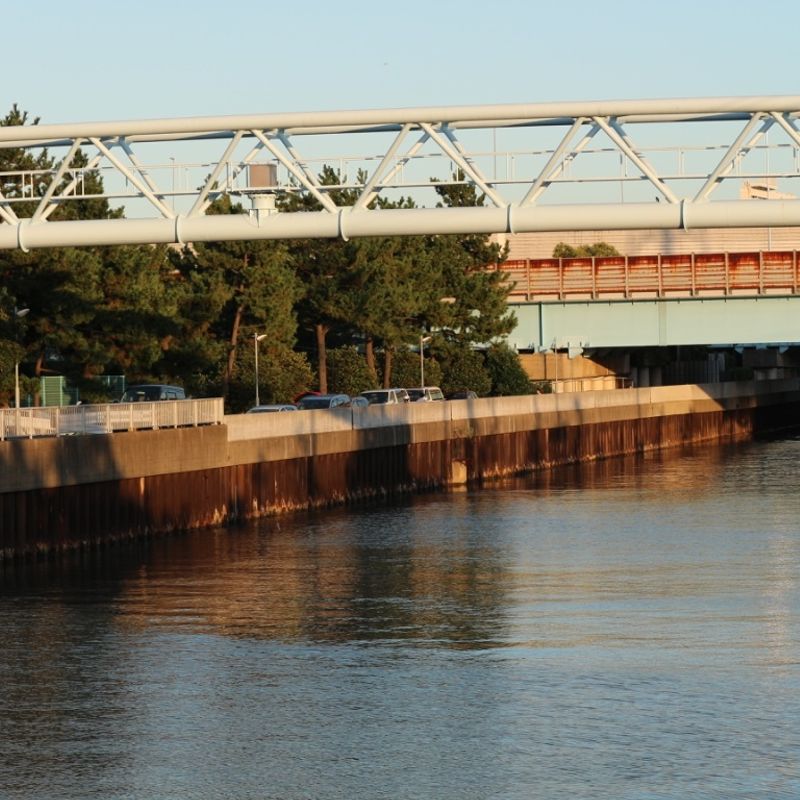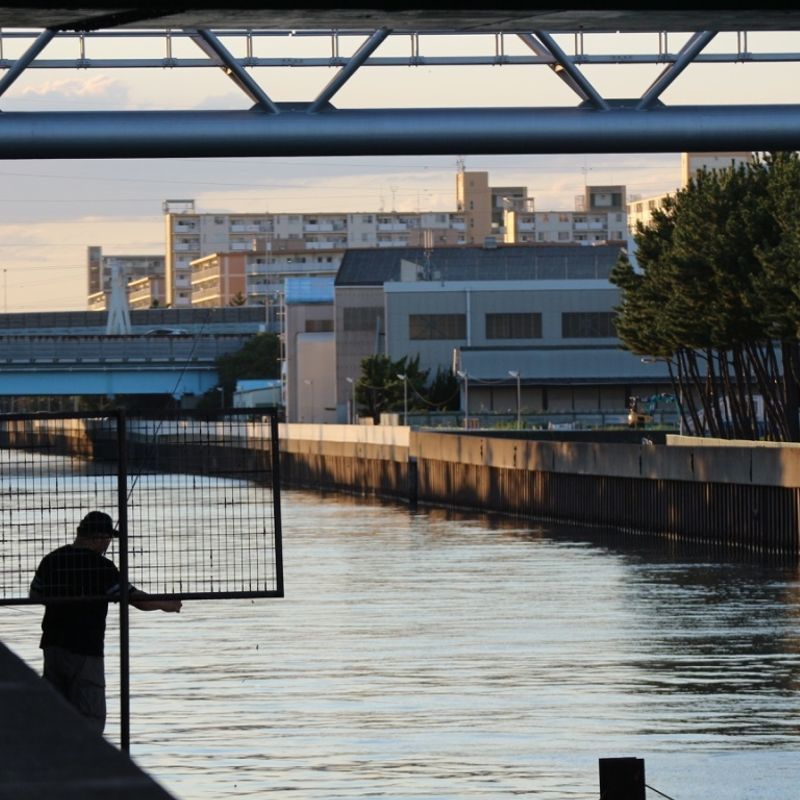 A heads up for any skaters out there. Somewhere between Urayasu and Gyotoku (the otherside of this river) there's a bit of a skate park.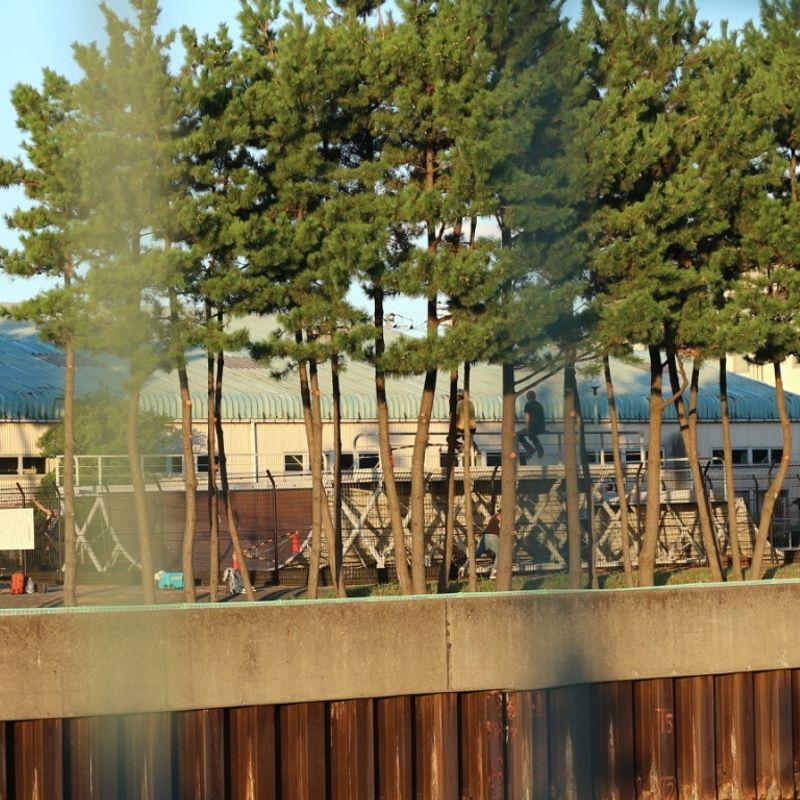 Once you hit a river around here, you know it's not going to be long until it guides you into Tokyo Bay (provided you pick the right direction)! In this case, it looks something like ...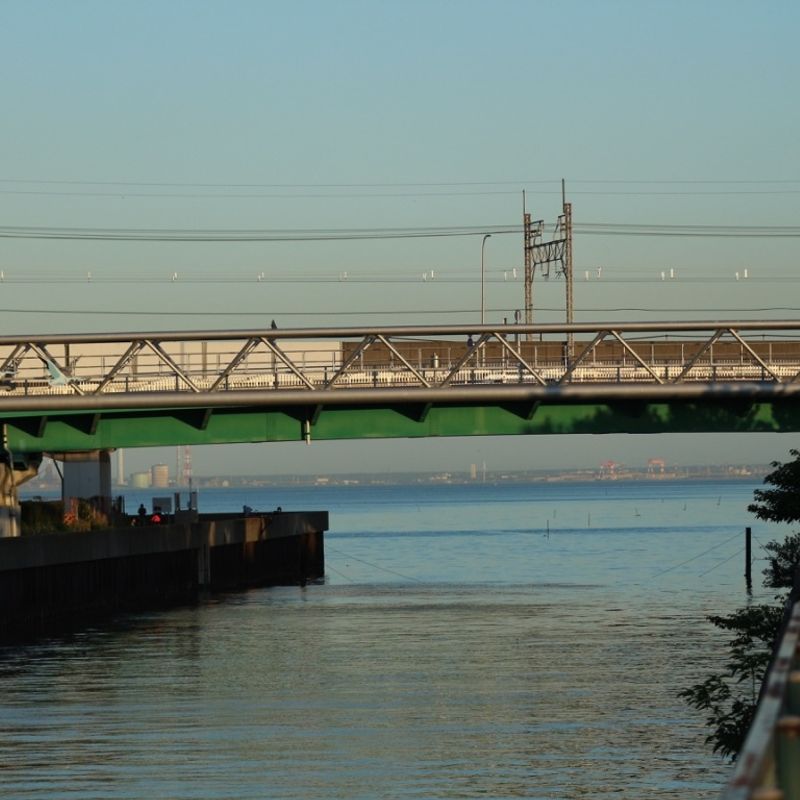 It's at these river mouths where many people come to fish (a pursuit which I can't help but feel rivals jogging in the not-so-exciting stakes). Still, it looks pretty romantic as dusk sets in.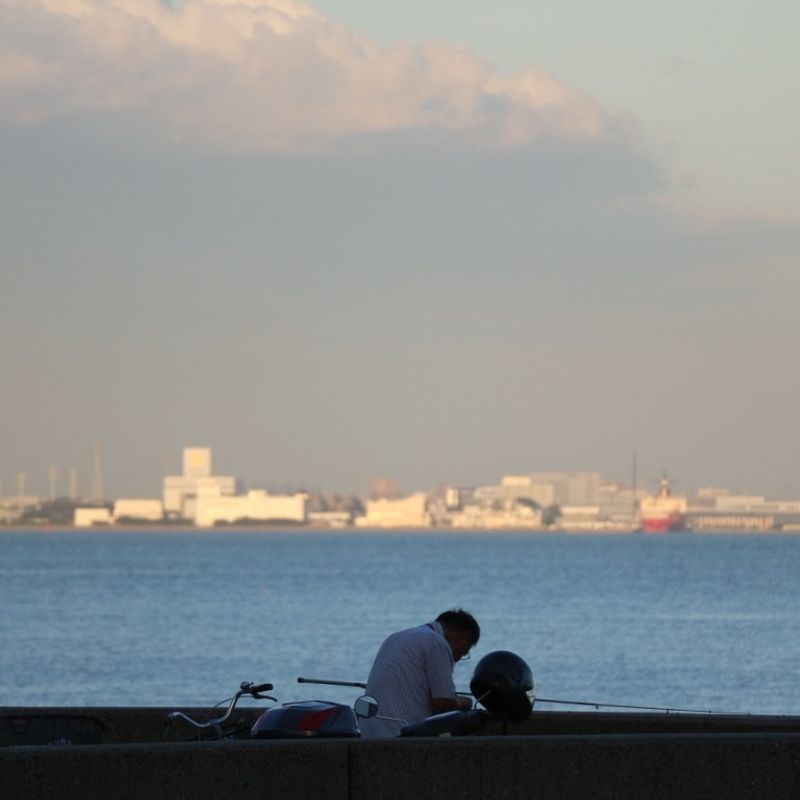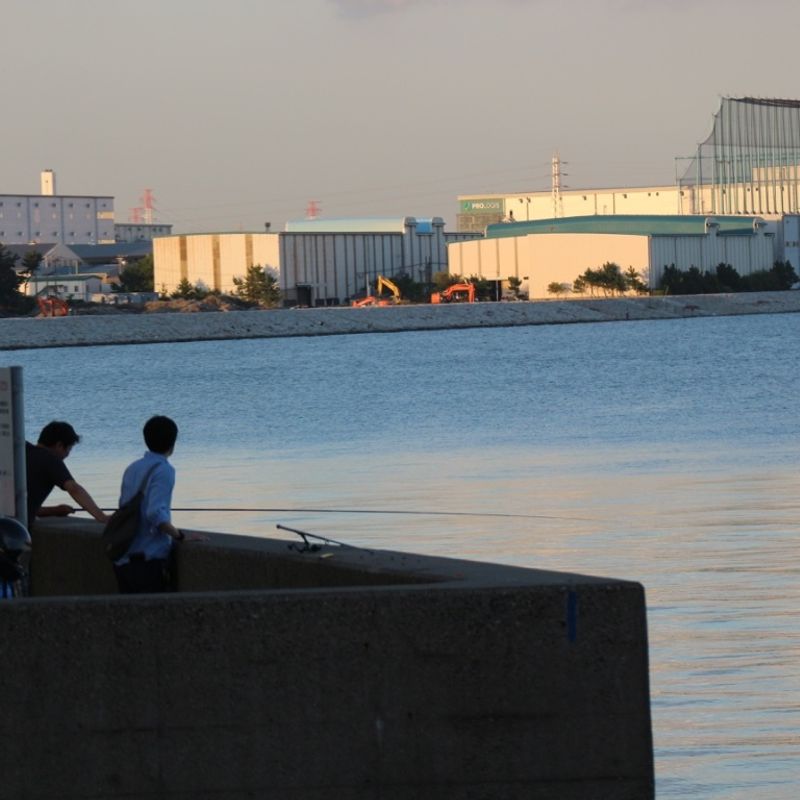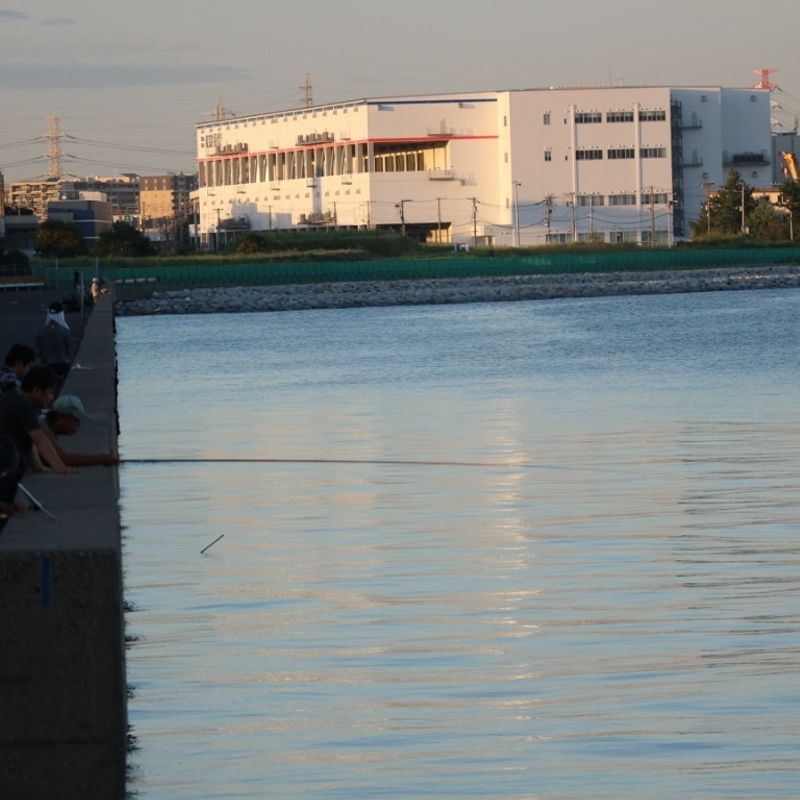 Then you hit the open water and somehow the jogging feels less painful.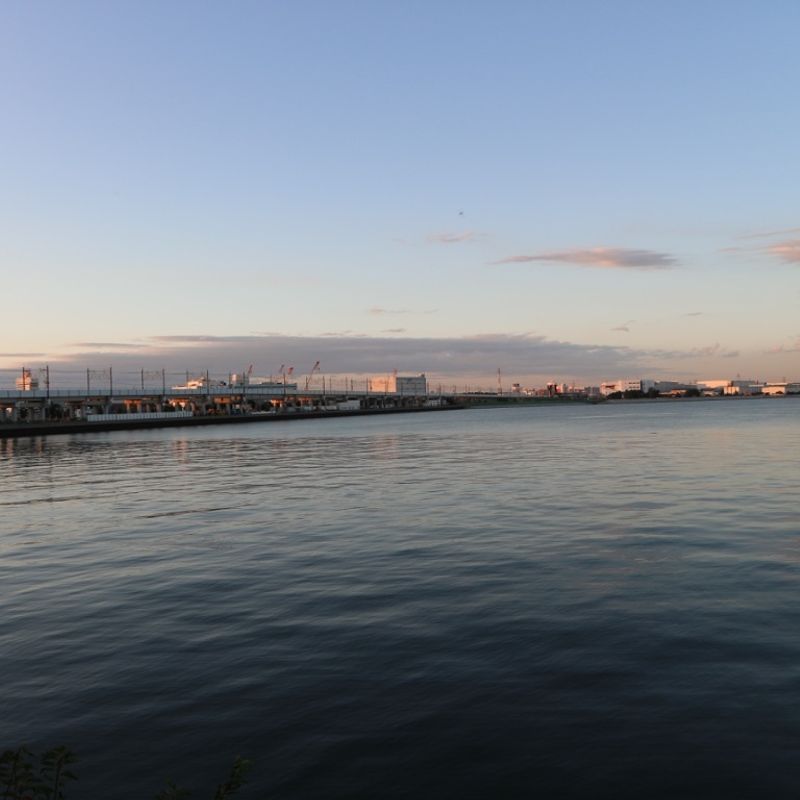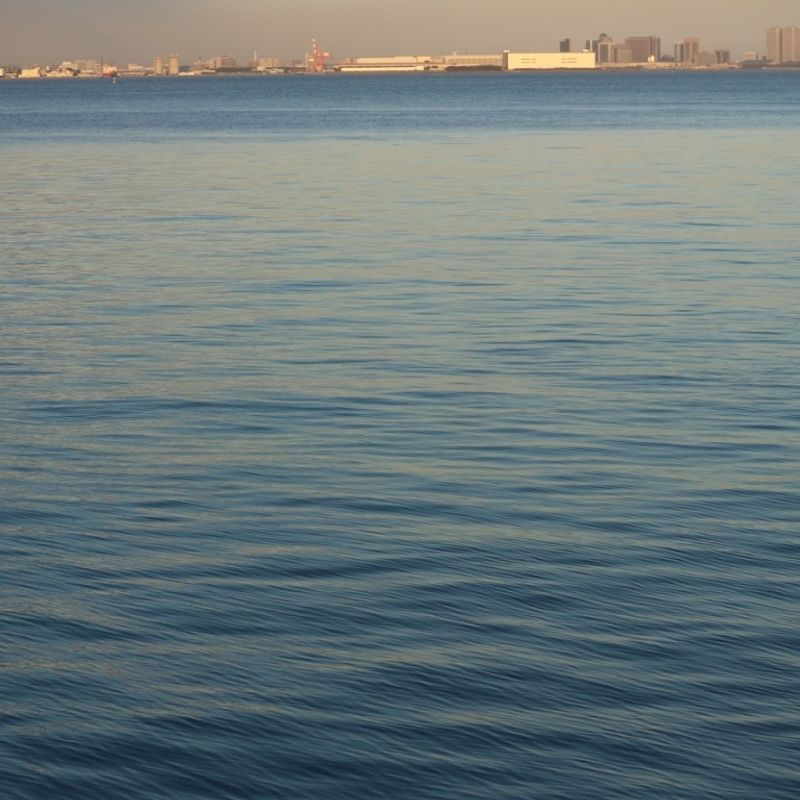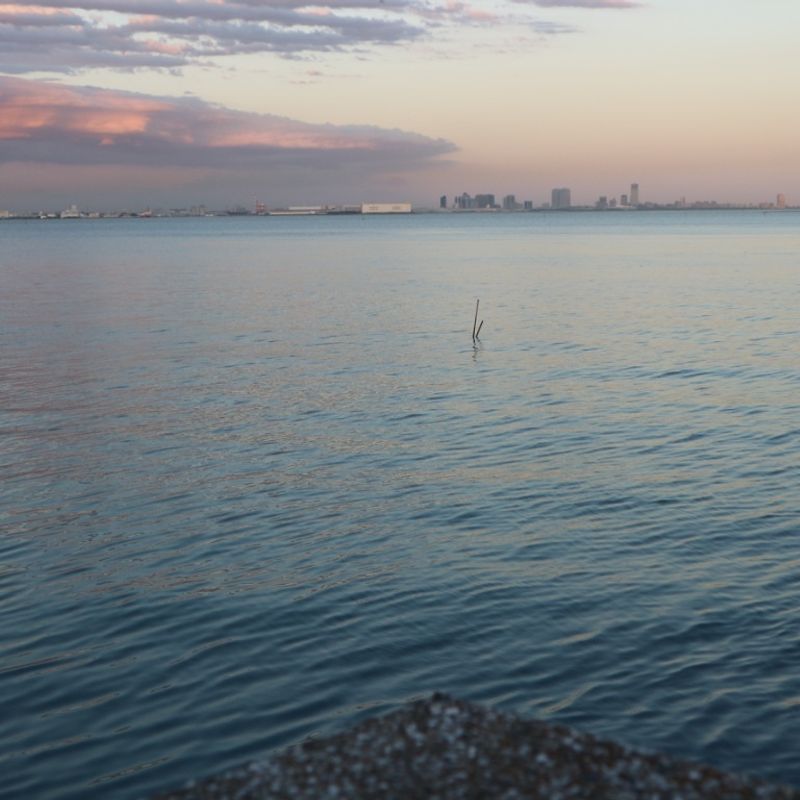 Gratuitous product placement (in more ways than one - pinch your noses!)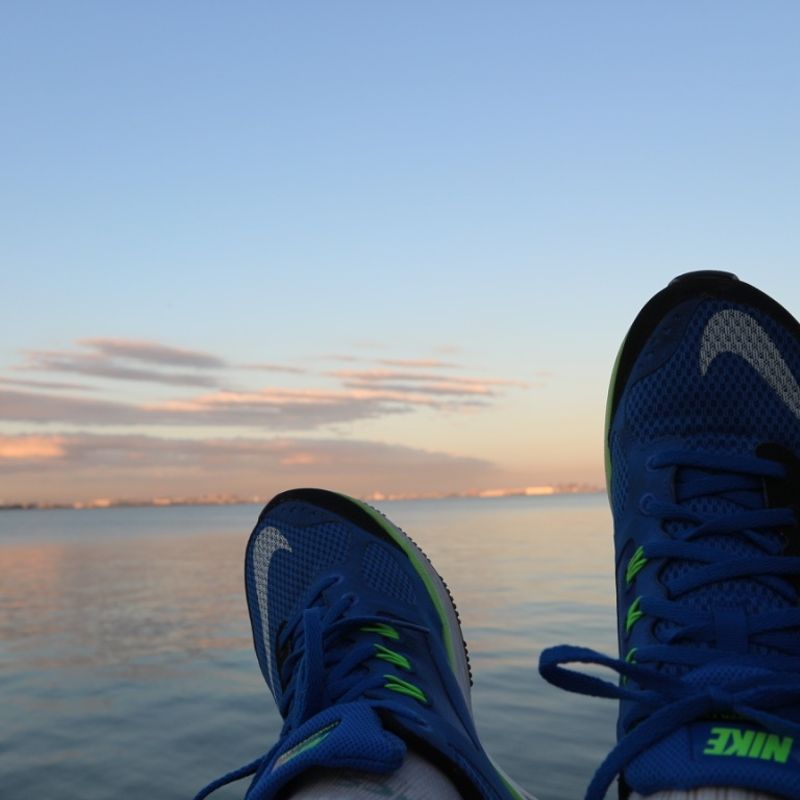 Perhaps dusk is the finest time of day around these parts at this time of year - and I like the way bodies of water attract people to them.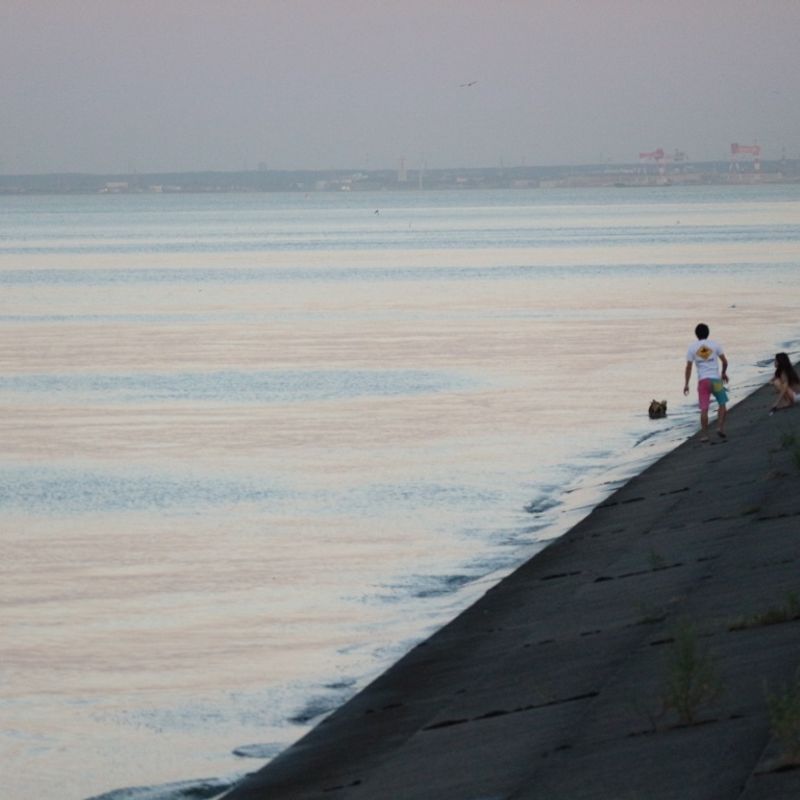 As you round the curve of the bay (heading towards Tokyo) the water becomes a little more choppy and you can see the merchant ships waiting their turn to unload.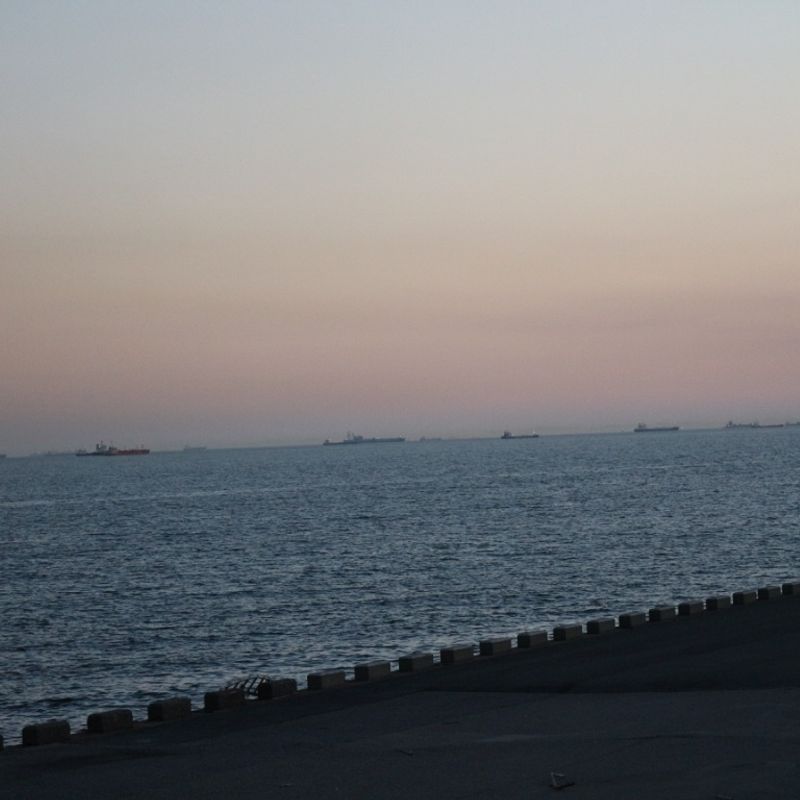 There's enough people around here that the solo jogger might feel relatively safe after dark but once you get away from the popular bayside routes you might want to stay away from the banks of rivers and take the streets that have passers by and a bit of vehicle traffic. Still, if you get chance to linger, some of the skies can put on a show.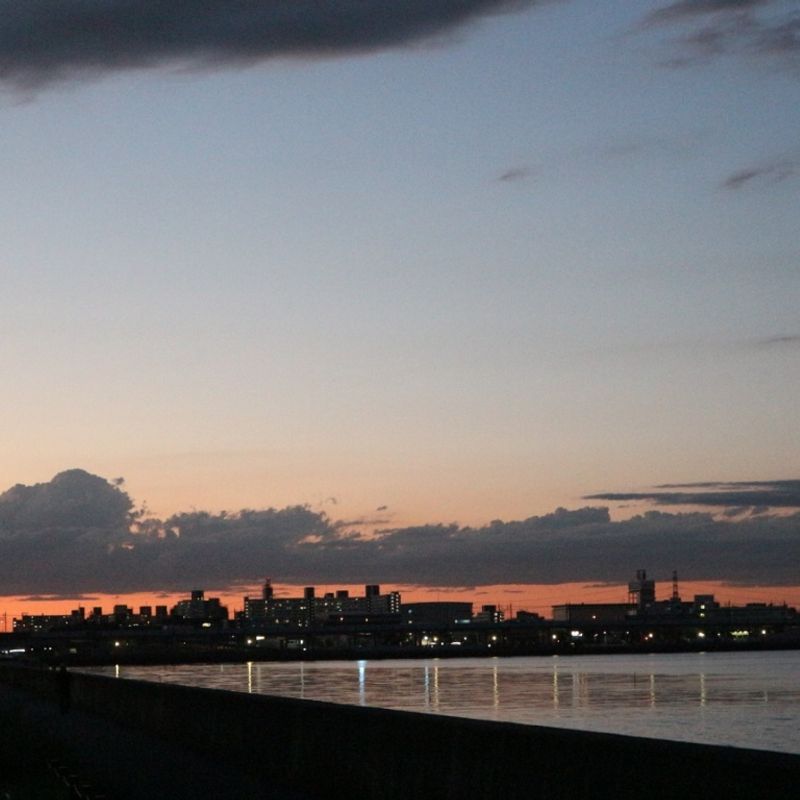 And you might even catch a glimpse of Tokyo Skytree.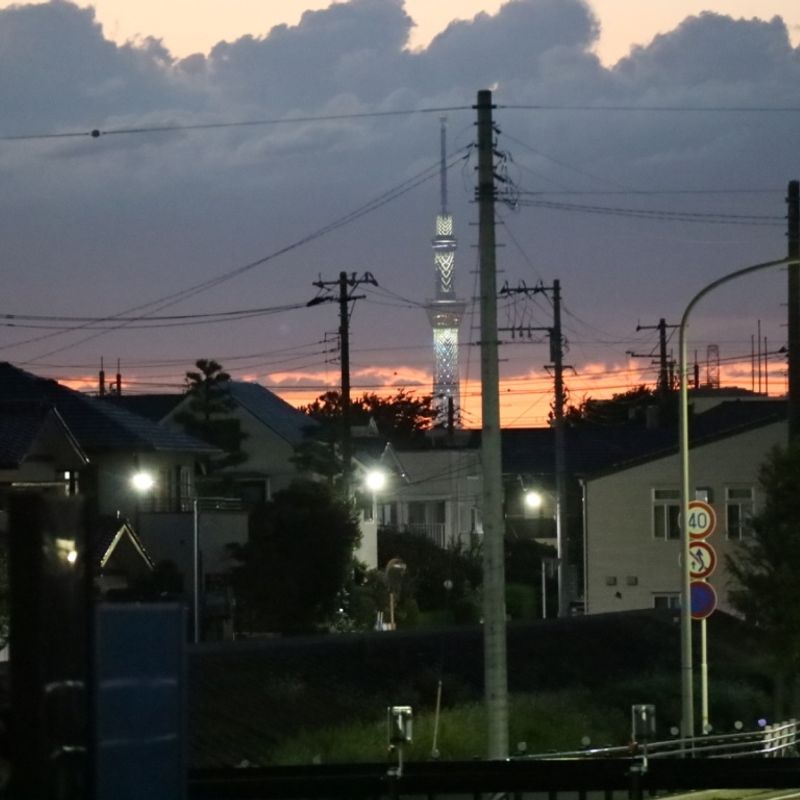 And finally, this runner trying to look like the jogging game is on point!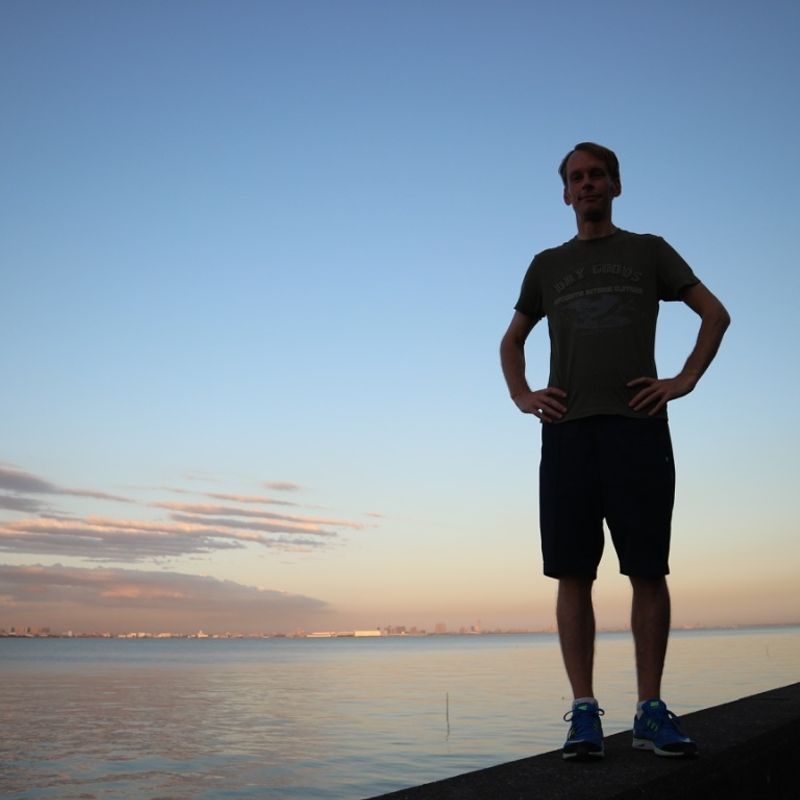 ---