Jan 6, 2018
Looking at the charts, this long weekend in Japan promises the first surf for me in 2018. The prospect of "firsts" tends to put one in a contemplative mood so it is that I've been formulating some surfing in Japan goals for the year ahead.
Tanegashima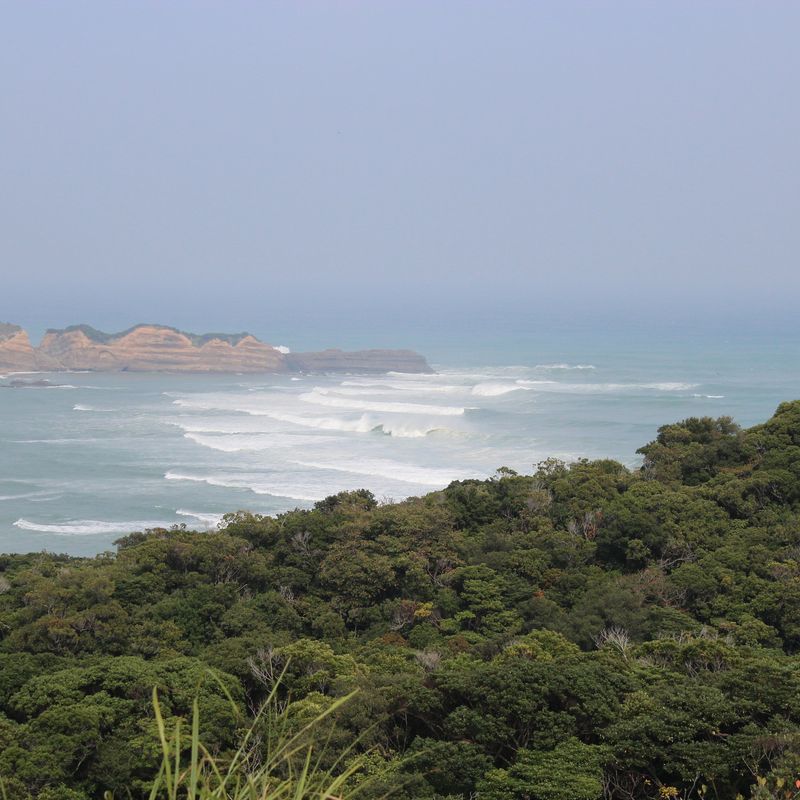 Tanegashima is an island around 40 km off the tip of Kyushu. It's one of the Osumi Islands, in Kagoshima prefecture.
To be honest, I'd not heard of it until recently when I saw some surf images from a feed on Instagram -- a long and, importantly, empty swath of beach which looked to be littered with breaks going unridden, backed by some dramatic-looking rugged and green hills.
I've since learned that Tanegashima, being exposed to Pacific Ocean and East China Sea swells, comes with a high probability of scoring waves almost any time of year. Plus the island's breaks come in all shapes and sizes so hopefully it makes for a good destination to push the surfing a bit, or just take it easy and have fun, as the mood dictates.
It sounds like there might be a core of city-surfer transplants down there but it looks like there is plenty of space to move around and avoid any confrontation.
I've also since learned that Tanegashima is home to the Tanegashima Space Center from which the Japan Aerospace Exploration Agency (JAXA) launch their bits of kit.
Establish a "Plan B" surfing spot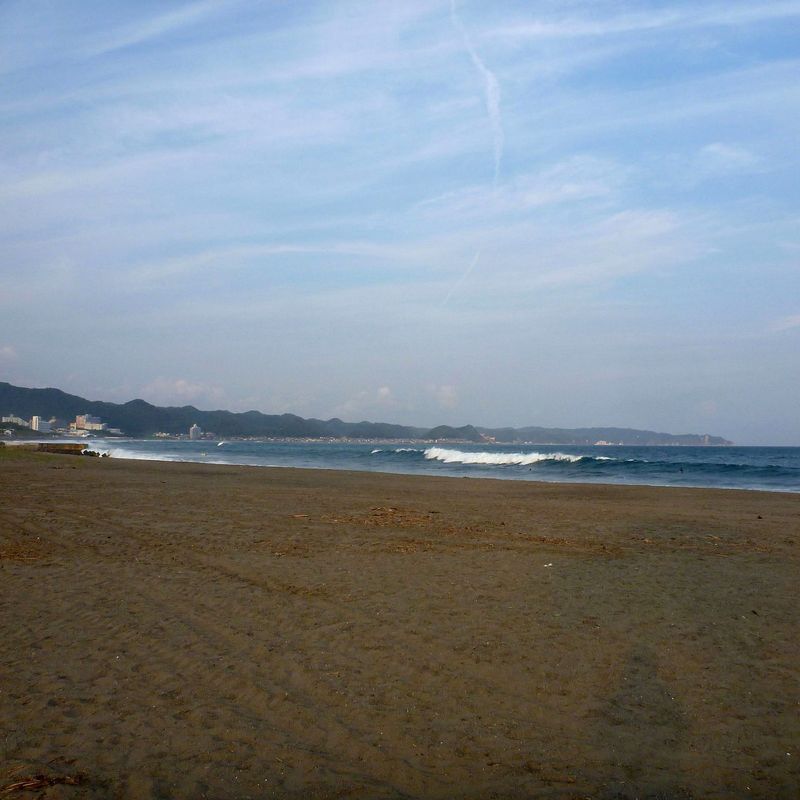 (Photo: Kzaral Flickr) - Somewhere on the Boso!
Really, it's the driving that restricts me to the narrow cluster of breaks that I surf in Chiba. I know the route like the back of my hand now and I'm almost slightly concerned that I arrive at these places without thinking about how it is I get to them.
Straying off course when driving in Japan, however, remains a panic-attack-inducing ordeal. I don't particularly like driving in any country, and here in Japan I still fear that getting lost behind the wheel will be like getting swallowed by a black hole -- I just can't see the return.
I need a "Plan B" surfing spot though. Not that I'm bored of my regular breaks (and I can't see that I ever will be) but in the interests of being more well-rounded, it's time to expand the repertoire. I'm eyeing up some spots, that I've been to before, further south on the Boso Peninsula (still in Chiba). I'll probably need to go on some practice runs with the partner (who's much more savvy behind the wheel than I am), and they'll take longer to get to, but if I make even one of the surfing goals a reality, it'll be this one.
Spend more time in Shonan, getting there by train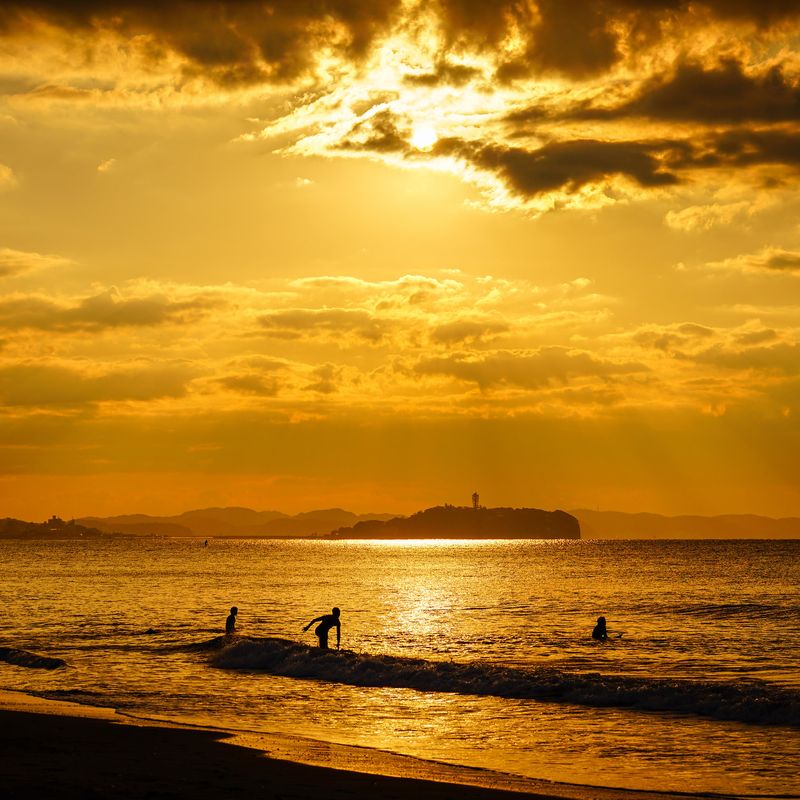 Sometimes I think Shonan (the stretch of coast south of Tokyo -- think Enoshima, Chigasaki et al) is a sham. By all accounts, it's the center of surf culture in Japan (I believe the Japan ASP has its office down there). Every time I've been down that way though, the surf has been about one step up from a pond, and packed to the rafters with longboarders sat around twiddling their thumbs.
Still, I like the idea of having a post-surf bevvie, or even just being able to hang out and look like a surfer. You can't do this in Chiba, because apart from waves (of which, thankfully, there are many) there's sod all else out there. There's no "scene." I like this for the most part, but it would be nice to add a social element to things every now and then.
Driving from my home in Chiba to Shonan will likely mean having to negotiate the technicolor nightmare of Tokyo's roads. Something I'm not really up for. Some of the breaks down that way can be accessed by train, though. I quite like the idea of taking one car off the road, so when things warm up a bit (I don't fancy bringing all the winter surf clobber onto the trains) I might jump on a train and see how practical this is as a way of getting to some of Japan's surf. It will also mean I can have a post-surf beer or two.
Better surf fitness
Yawn! Another get-fit New Year's bore! Needs must though. I returned, reluctantly, to jogging in recent months as a way to build up stamina in the water. Unfortunately, it seems to be working, so I'll have to keep doing it. I need more power though, as I lack the ability to unleash bursts of energy in quick succession meaning I'm missing out on waves.
I've been reluctant to join a gym, primarily because of the cost, but I'm nearly at that stage in life where people, if I'm lucky, will say, "He's in good shape … for his age.", rather than just, "He's in good shape." So, it's now or never to get this addressed. There's a gym near my place that has plans from around 6,000 yen a month which I'm told is pretty cheap. Otherwise it's a few extra bottles of water stuffed into the earthquake grab bag to lug around while I do press ups at home.
A shiny white board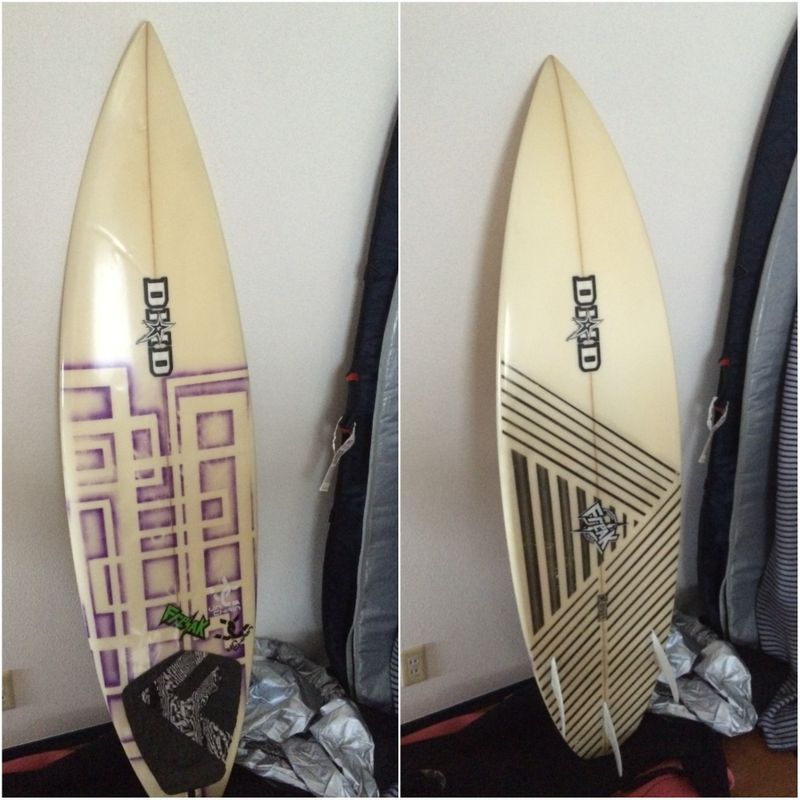 The DHD showing off its tan (and interesting paint job / sticker choice - not mine)!
I've three boards in the quiver. All of them I've purchased in Japan, second hand. The most expensive board I have cost 30,000 yen. I like all of them very much. The last board I bought was during the summer last year -- a 6,0 DHD that cost 20,000 yen. A great all-round board for Chiba.
Like a petulant child though, I want a new one. One that is actually fresh and white. All of my boards have gotten tanned (prior to my acquiring them) by the sun and so bear the color of a coffee/ tobacco stained tooth!
I like to think I've put the time in on them though, so maybe this year I might be deserving of something new. I'm not sure the wallet will agree however, given that a new surfboard in Japan, from a decent shaper / brand, will likely top 100,000 yen. Watch this space! But don't hold your breath!
Surfing friends
Here's how pathetic I am -- there are three Japanese guys (a group of friends) that I often see at one of my regular breaks. They enter the water, ride waves, chat with each other, surf more waves, get out, continue chatting and laughing with each other, and then go home. I looks nice to be in the company of friends when surfing. One day, one of them approached me in the water. My heart skipped a beat … as he asked me for the time. I spluttered it out, and almost blurted along with it, "Will you be my friend?!" I managed to show restraint though, and paddled off feeling pathetic and a bit lonely.
For the most part, I'm more than fine surfing solo. It's essentially a solitary pursuit anyway, but it would be nice to have some surfer mates present from time to time. It would make it much easier (not to mention safer) to go out and explore some new breaks, for a start.
Honestly, I don't know what I'm going to do about this. Of all of these surfing in Japan goals, this is the one that is least likely to happen. Unless … anyone out there want to go surfing?! No, just kidding. Or maybe not …
Update this "surfing blog" with more regularity
We'll see how we go with this one. Blogging / writing about surfing is a tricky one, as protocol tells the surfer not to give any locations away. Consequently, most surf-travel narratives are rendered completely pointless, not to mention boring -- "Everyone was charging!", "We scored an epic session!", Yea, next please! Still, it won't be me who bucks the trend. (Japanese surfers are a kindly bunch for the most part but, you know, don't sh#@t where you eat, and all that.)
Anyway, maybe I'll endeavor to keep people updated with my Japan surf exploits as the year goes on.
Interesting in surfing in Japan?
---
2 Comments
i would surf with you. sounds cool the idea of knowing so many beautiful places that you mentioned here. but i think i can't bc: 1)i don't surf (when i was a kid i surfed in those little ones, i know the name but i forget). 2) and i live in another coutry so freaking far away. best wishes to your surf plan! sounds awesome. (i discovered this page randomlly and wanted to coment the post, but they made me create a occount. i don't even live in japan. embarecing

@Raccon Hey, thanks for stopping by and for your kind wishes about my surfing plan! Hope you have the chance to try it again someday!