Dec 9, 2014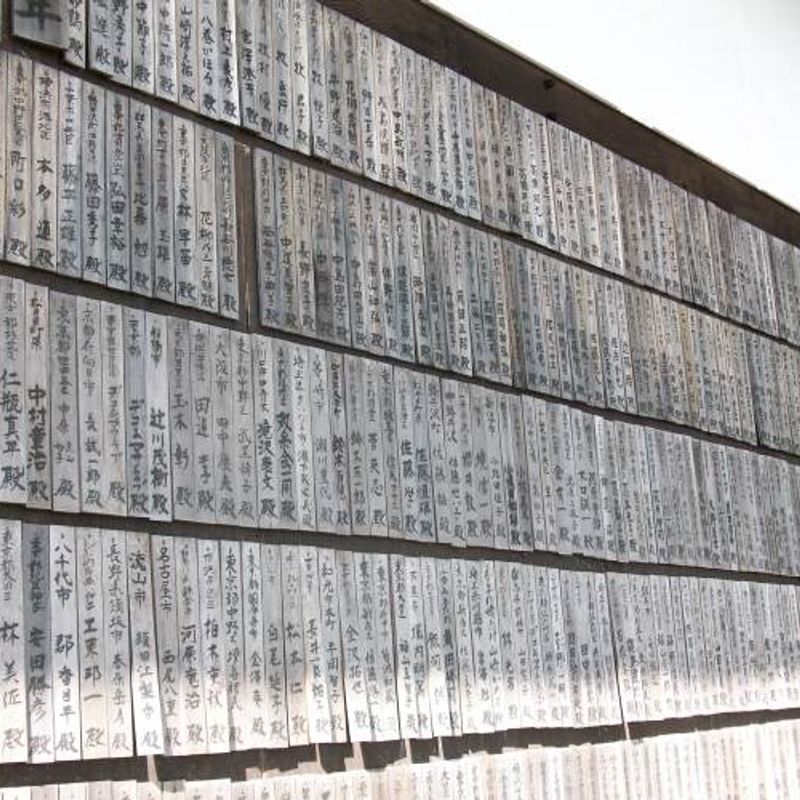 Language exchange and nihongo kyoushitsu form a formidable tag team resource for the learner of Japanese who is, shall we say, financially challenged. Certainly the latter is invariably free, and an hour of language exchange though in principle free, is likely to set you back nothing more than the price of a drink. Considering that an hour's worth of tuition at a professional language school will empty your pockets of at least 3,000 yen, the merits of these two language learning options become abundantly clear.
There are other factors to be considered, though, before deciding if these study options are for you.
Introducing the Nihongo Kyoushitsu (日本語教室)
Let's start with this one, since it may not be clear from the name what it actually is. Nihongo kyoushitsu literally translates as Japanese classroom. In practice, the classroom bit means a class in a classroom setting usually with a group of students rather than one-to-one. Nihongo kyoushitsu are held in community centers, city/ward office's, libraries, and local public schools. Teachers are local volunteers, often in retirement, who may have spent some time overseas and are bilingual (probably with English as their second language).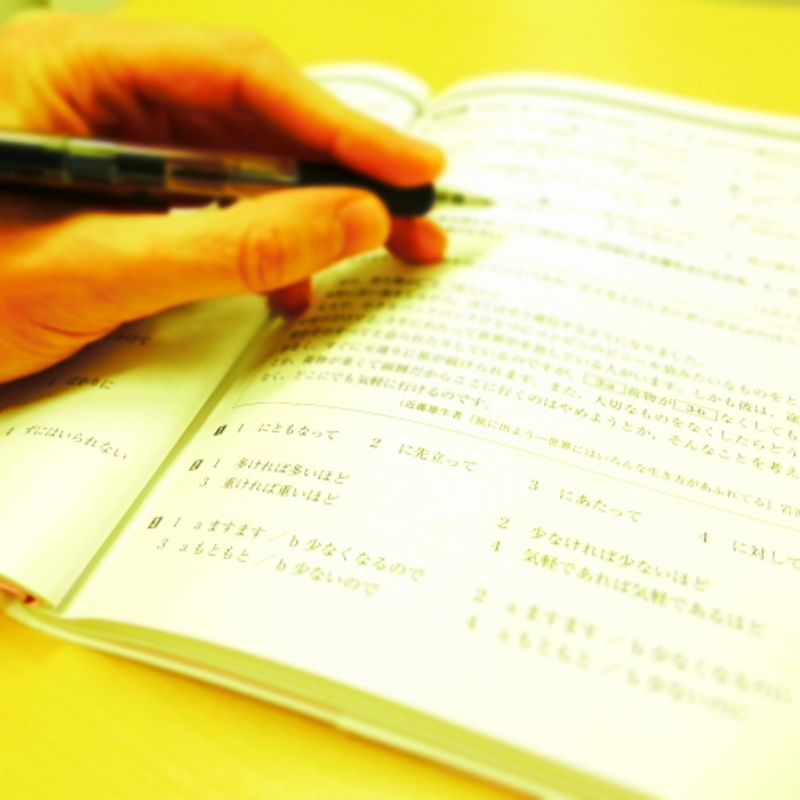 In a nihongo kyoushitsu students are divided into groups depending on Japanese ability, with each group being assigned at least one volunteer. In this learner's experience, the majority of students have been from South East Asia, Korea, and China, with a few Westerners making up the numbers. Classes are around two hours with a break for tea and snacks.
One of the great things about nihongo kyoushitsu is that they force you to meet and interact with people you perhaps otherwise wouldn't. Also, being in a local community building under the guidance of experienced local people can go some way to making you feel like you're a part of the area in which you reside. Many kyoushitsu will also put on cultural events, parties and outings, further integrating you into the local scene.
Sounds good? It is! The worthy intentions of kyoushitsu and the people who volunteer to run them are something to be admired even if you chose not to get involved.
However, such intentions can't hide the fact that without money changing hands, resources are limited. Your teacher, first of all, is not a qualified teacher. They may or may not have a textbook (at least one that is suitable for your needs), and you may have to make do in a group that is either too weak or too strong for your language level. If you're looking for a rigidly structured class/course, you're not going to get it here. With so many disparate people studying together, it's more likely that a class will be a free talking session. That said, beginners are usually encouraged to go out and buy a textbook, and are then taken through the essentials in alphabet, grammar and vocabulary.
The best place to look for nihongo kyoushitsu is on a city office homepage or inquiring at the city office itself. You may also find out about them on community center/library/school notice boards. There will be a phone number and a contact person to call (usually someone who can speak English), or you could simply turn up! The volunteers at kyoushitsu love to receive new students and will do their best to accommodate you.
Language Exchange
So, two complete strangers from different countries, shaped by different cultures, versed in different languages, exchange a couple of emails then meet up in the evening to communicate in languages they can't speak! What could possibly go wrong?! Or right?! Well, a bit of both actually.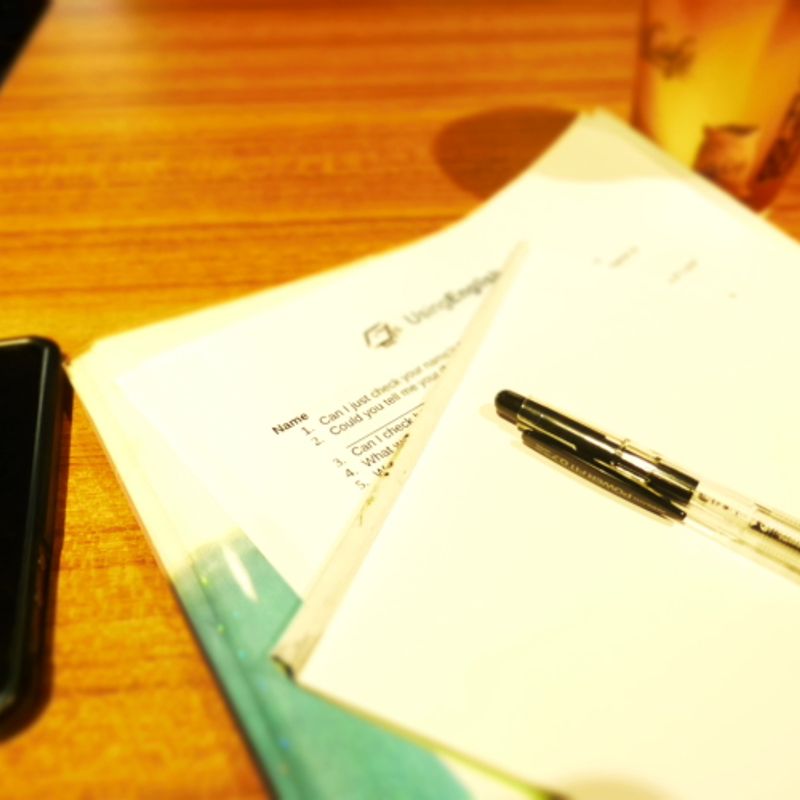 Language exchange is usually facilitated online. In Japan, arguably the two big hitters in this are My Language Exchange and Conversation Exchange. The services are free and registration is easy. Users create a simple profile where they list their (online) name, native language, level of language they wish to learn, vague area of residence, age, and hobbies and interests. Other users can then browse profiles and send messages to people they may like to exchange languages with. No personal details (e-mails, phone numbers etc) need be revealed. Of course, it is advised to exchange a few messages before meeting. The majority of users tend to be in the early twenties to late thirties age range.
The question is, what happens when you meet? Well, after stumbling through the awkwardness of trying to figure out if that person outside the coffee shop is your future language teacher, you then have to go through the further tentative steps of trying to figure out how to balance time between your own language needs and theirs. Hopefully, you're both on the same page and you can enjoy learning language from someone with shared interests, in the relaxed environs of a coffee shop/bar, knowing you have the flexibility to meet when is most convenient. Perfect! And all for the price of a cappuccino!
The key here is surely honesty. In those initial messages, spell out clearly what your looking for so as to avoid wasting anyone's time. But also be aware that language exchange is a 50-50 arrangement. Be sure to give time to your partner's needs. Experienced language exchangers usually rotate between languages every 30 minutes, or just divide the time into two halves.
Aside from the unfortunately obvious dangers of meeting up with complete strangers, language exchange comes with some other hazards. It is sometimes used as a plan B for single (or not) people who are too embarrassed to register with an online dating service. Don't be surprised should your partner turn up for the second 'lesson' with no books or language goals and instead suggest having a beer, or indeed proposing undying love! If you're not into this, move swiftly on.
Another hazard is meeting someone who is overzealous about about their language needs and, sadly, not so much about yours. Other people may just want to use you as a proofreader/editor of their materials from work.
If honesty is paramount in setting up language exchange, then the other virtue, once you've got the ball rolling, must be patience. It could take some time before you find your ideal partner.
Further language exchange prospects can be found in the classified pages of 'expat' print/online publications.
Keep a look out for more articles/posts and information about studying Japanese, and we'd love to hear your own experiences with language exchange or nihongo kyoushitsu.
---