Jul 4, 2016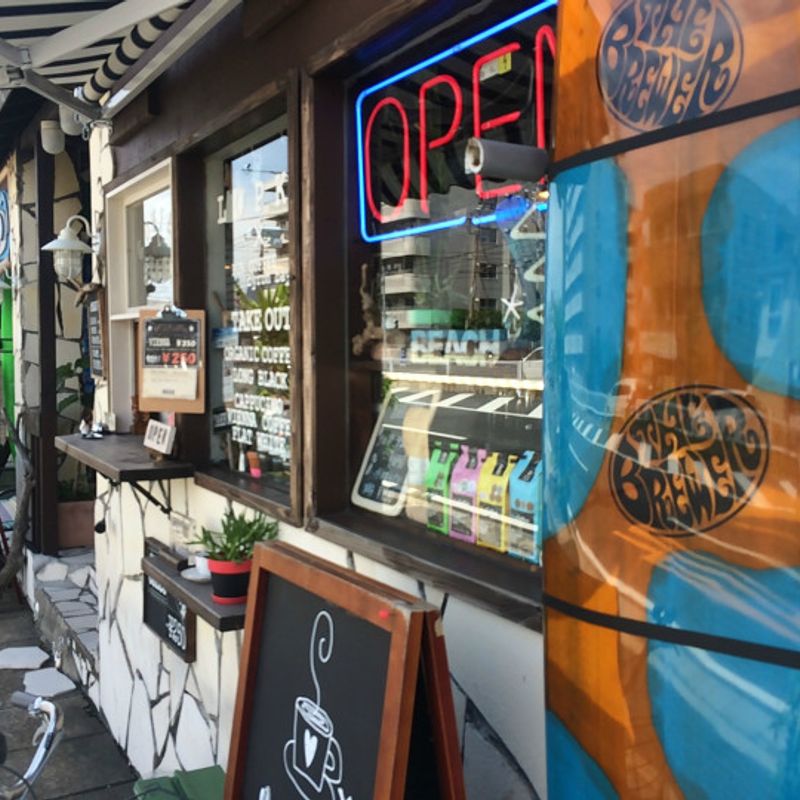 One of the reasons I moved to Urayasu in Chiba, is to be a bit closer to the surf. I still can't roll out of bed into the board shorts and onto the beach, but I'm significantly closer than before (about a 45-min drive). Urayasu is also close enough to Tokyo Bay that one is afforded the hint of an ocean breeze, a mild covering of salt on the apartment windows, and one or two independently run surf shops and cafes. All things which help to facilitate the illusion that you're a 'surfer', when actually you can only do it on weekends.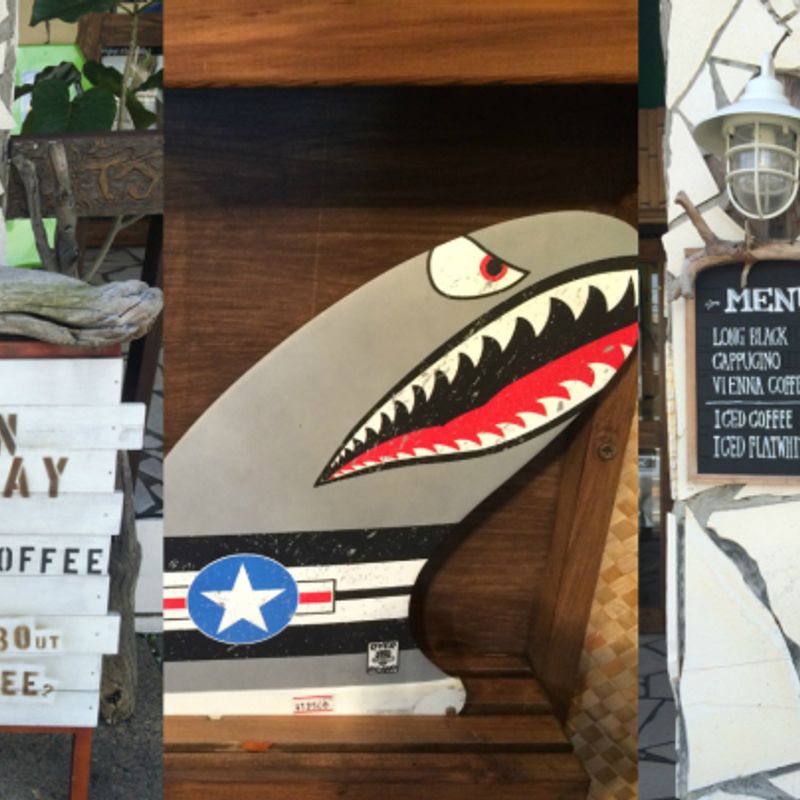 I paid a first visit to TJEY'S TROPICAL-JAM-SURF shop (Urayasu) yesterday (post-surf, I might add). I'd seen it a few times before when running errands on the mamachari. It stands out, well, mostly because it's a surf shop in Japan, and my radar is tuned into such things. Additionally though, they surf (sorry, typo - serve) take-out coffees through a small window out front. A pretty simple menu ..

Long Black - 250 yen
Cappuccino - 350 yen
Vienna Coffee - 350 yen
Iced Coffee - 350 yen
Iced Flat White - 350 yen
I was only in need of wax (of which they have the usual sort of stock) but almost came out with a new surfboard. TJEY'S TROPICAL-JAM-SURF has a nice stock of used boards (short and long), all of which appeared to be in pretty good shape. I think the cheapest I saw was a short board (around 6,2) for 18,000 yen. A new (used) board is on the horizon for me, so I'll be popping back in for a closer look. There is also a stock of literally, new boards. I gave them a cursory glance but I didn't really need to look closely as I know new surfboards in Japan are beyond my budget.
TJEY'S TROPICAL-JAM-SURF has tidy collections of accessories, clothes (some cool t-shirts), and surfy trinkets which you can use to make your home feel more Byron Bay rather than 100 yen-store Japan.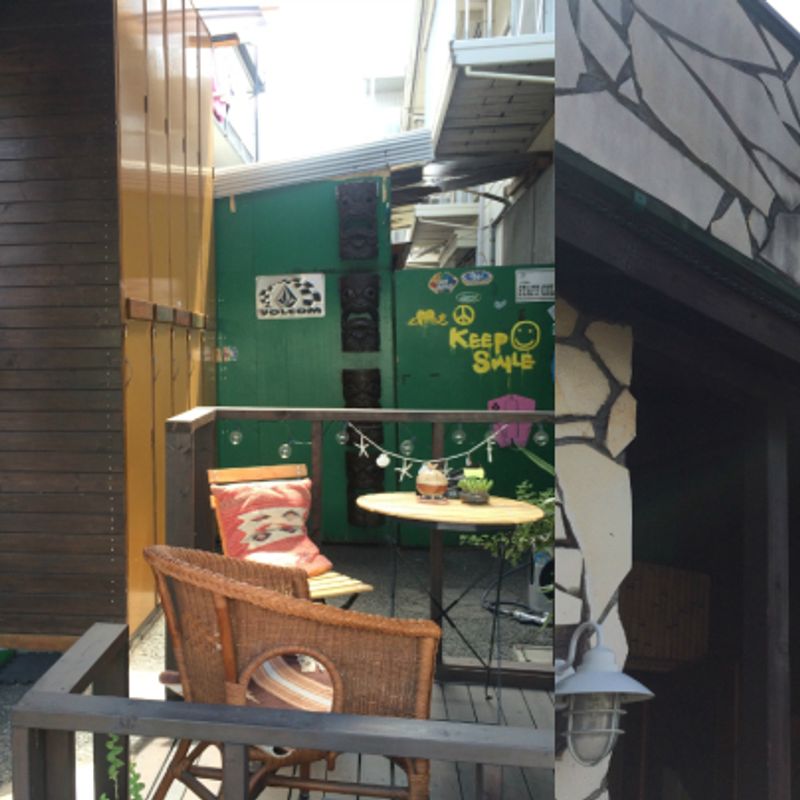 In fact, herein lies this surf shop's greatest appeal; it does a fantastic job of making you feel like you're in that place you really wish you were (as a surfer). Could be Hawaii. Could be Bali. Could be somewhere on Australia's Gold Coast. In fact, though, it's Urayasu, Chiba, Japan (as you'll quickly become aware once you step back outside).
Address: 1F Arai 2-2-6, Ichikawa-shi, Chiba-ken, Japan
Open: 12:00 - 22:00
Tel: 047 358 6699
Web: http://tjeys.net/index.html
Map:
---