Aug 7, 2015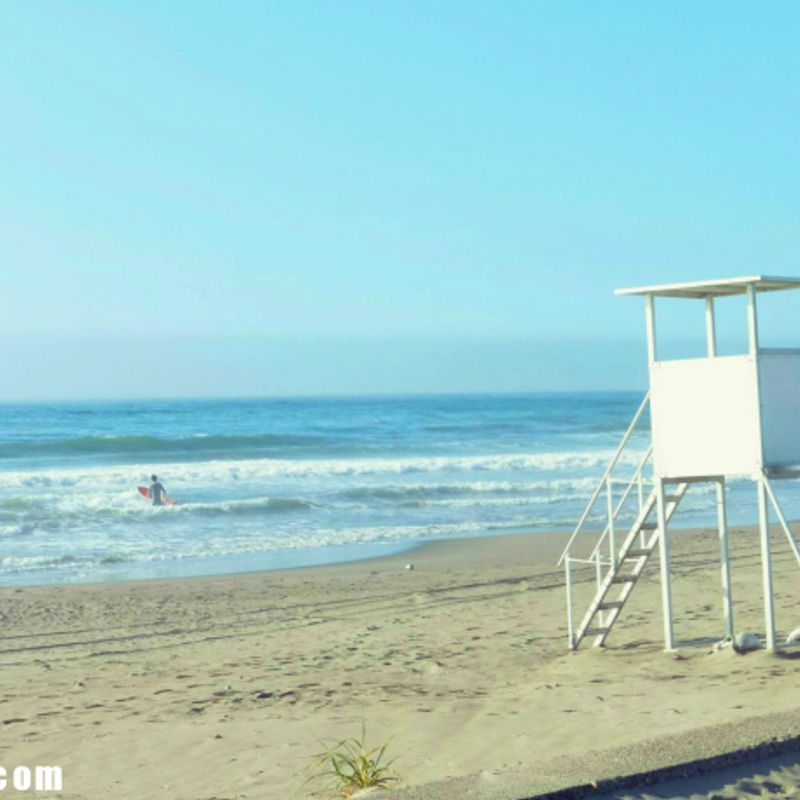 The world's largest urban area seems an unlikely host to surf culture but the industry in Tokyo carries a lot of clout. Over the years, many a World Surf League (formerly ASP World Tour) event have been held at breaks not too far away. In fact, such is the popularity of surfing here, when the Japanese Olympic Committee announced the short list for new introductions to the 2020 Olympics, surfing was on it!
That said, the only surf breaks falling under Tokyo administration are those found on the Izu Islands. No, when we think 'surfing near Tokyo', we think of two areas; Chiba (to the Northeast) and Shonan, Kanagawa (to the Southwest). Both are pretty easy to access from the Tokyo metropolitan area, if you've got a car!
I'd venture to say though, that most prospective foreign surfers are without wheels. So here we introduce breaks accessible by train.
First of all, some surfer protocol. There are myriad of breaks to explore in these areas if you've got a set of wheels, but the surfer in me forbids me to tell you about most of them. The areas we're introducing here though, are anything but a secret. What's more, in the height of summer, expect them to be packed with all and sundry from Tokyo.
Train journeys/times listed here begin from Tokyo Station.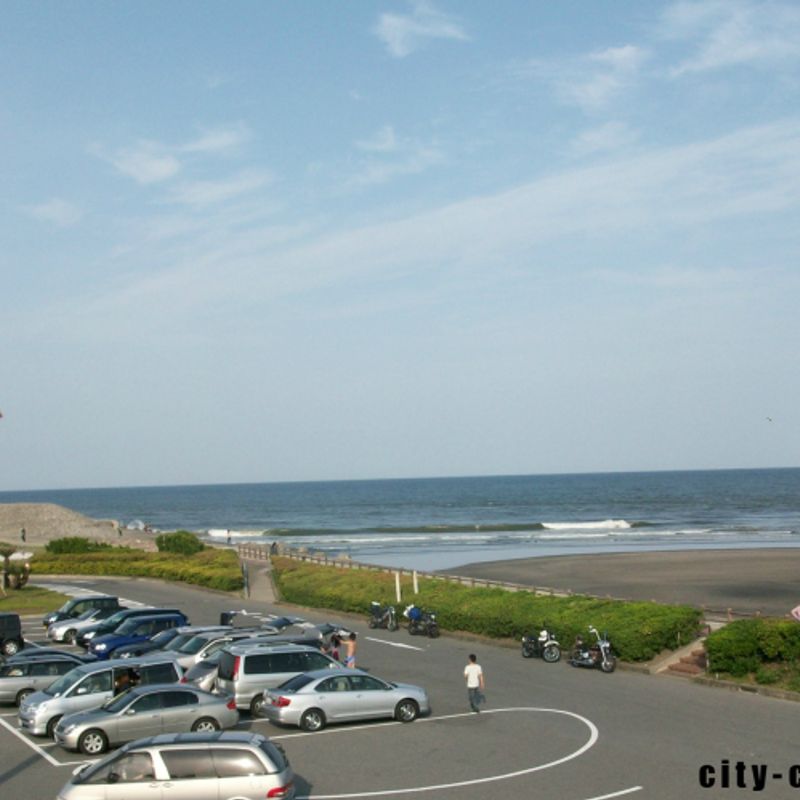 Chiba (from North to South)
Chiba's coast is far less populated than that of the Shonan, Kanagawa area. The surf is more consistent and generally better quality, too. Water temperatures are significantly colder.
Access to these areas will require use of the slow and infrequent Uchibo and Sotobo train lines operating out of Chiba or Soga Stations.
Outside of mid-July to early September, expect Chiba's beaches to be abandoned by all but surfers, fishermen, and locals taking the dog for a walk.
Ichinomiya
Summer vibe: A lot of Japan's top surfers cut their teeth on this region's breaks. If you're a beginner, play it cool, and surf only where you see others of your level. On the coastal roads leading to/from Ichinomiya there are plenty of surf-themed eateries, often with nice outdoor seating areas.
Train journey: Accessible from two stations; Kazusa-Ichinomiya and Torami.
Kazusa-Ichinomiya - 90 mins (0-1 transfers) / 1,490 yen
Torami - 90-100 mins (1 transfer) / 1,490 yen
Walk from station: Bit of a trek from Kazusa-Ichinomiya (over 1 km), but it's a straight road to the coast. 30-40 mins (?). Torami is closer (within 1 km), 15 mins.
Onjuku
Summer vibe: The cute town of Onjuku is a popular spot for students, many of whom come here to work in hotels and guest houses in exchange for the beach life. It's also Chiba's most popular nampa zone, so expect to see plenty of skinny dudes with Hurley board shorts halfway down their backsides, trying to persuade girls to go to the toilet with them!
Onjuku's beach is pretty and there will be plenty of surf related facilities; board rental, lessons, surf shops, and temporary beach restaurants.
Train journey: 120 mins (1 transfer) / 1,940 yen
Walk from station: Pretty close as the crow flies but no straight-access streets. Within 1 km, 15 mins. Follow the crowds in summer.
Kamogawa
Summer vibe: A popular destination for families with young children due to the proximity of Kamogawa Sea World. The breaks closest to the station are divided in two by the river. Breaks further north are not strictly 'locals only' but be on your best behavior if you want to try them out.
Train journey: 150-170 mins (1 transfer) / 2,270 yen
Walk from station: Close. 5 mins (?). The beach is a straight line from the station. Be careful; the station name is Awa-Kamogawa.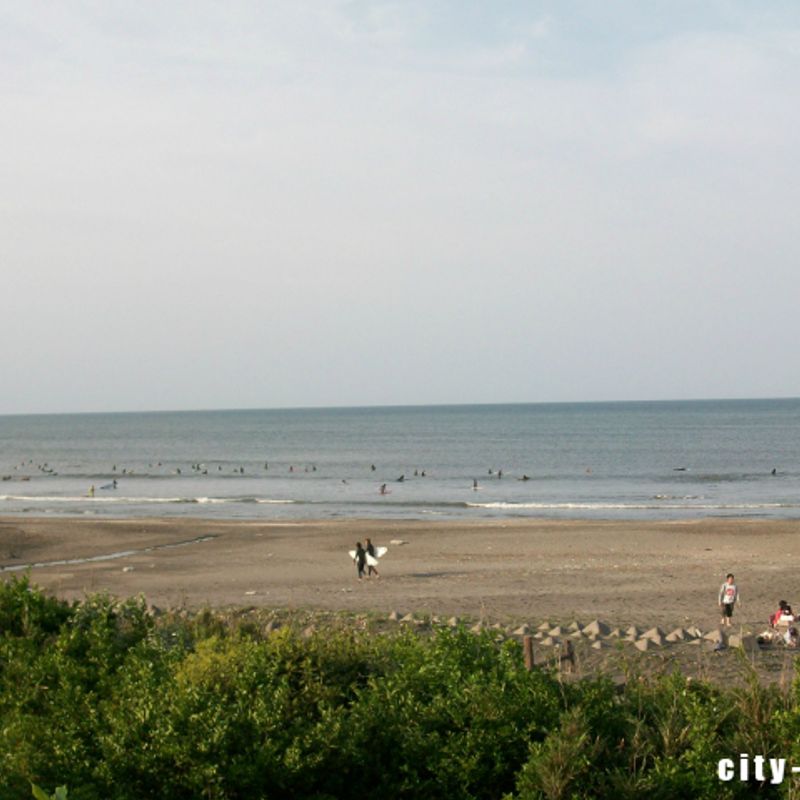 Shonan, Kanagawa (from East to West)
The undoubted capital of surf culture in Japan, this area is popular all year round. Waves here lack the consistency of Chiba, but even on days when the ocean does its best impression of a pond, you'll still see plenty of surfers. During summer, some spots along the coast are home to temporary bars banging out house music. Even if you don't surf, you can enjoy epic people watching here. Be warned, these are some of the most beautiful people you've ever seen (albeit some of the most vain).
Yuigahama
Summer vibe: Packed!!! The bars along this stretch of beach can be pretty raucous (although complaints from locals have drawn the attention of authorities). Serious surfers are likely to stay away during summer. Out of season, weekends will see many surfers. Try a weekday afternoon if you can.
Train journey: 60-70 mins (1-2 transfers) / 1,100 yen
Walk from station: Within 1 km through quiet residential areas. 10-15 mins.
Enoshima
Summer vibe: The breaks around Enoshima are accessible from three train stations; Enoshima, Shonan-Enoshima, and Katase-Enoshima. The beaches here are frequented by everyone during summer; tourists, families, wannabe models, and the great unwashed. There are summer beach bars either side of Enoshima Island but those to the West fancy themselves more 'Miami Beach'. The beaches around here are largely closed off to surfers during late July and throughout August. Outside of this period, if there are waves, it'll be crowded at any time of year.
Train journey: Trains from Tokyo Station will take you to Katase-Enoshima Station and ask you to walk to the others. 60 mins (one transfer) / 1,130 yen
Walk from the station: From Katase-Enoshima the beaches are within 5 mins. Enoshima and Shonan-Enoshima (right next to each other) are about 5 mins further away.
Kugenuma Kaigan
Summer vibe: You can walk to Kugenuma from Enoshima, but it is also possible to take the train directly. Kugenuma is a popular spot for surfers, and separates itself from the beach bar scene around Enoshima and Yuigahama. Surf Village is the name of the clubhouse that fronts the beach. It has lockers, showers, and board storage open to anyone. It's an invaluable resource for those without wheels.
Train journey: 55 mins (1 transfer) / 1,100 yen
Walk from the station: Not far as the crow flies, but the narrow residential streets can be bit of maze if you don't know where you're going. Consult a map. 15 mins (?). Station name: Kugenuma-Kaigan.
Chigasaki
Summer vibe: More laid back than places further east with more space on the beaches and in the water. Chigasaki has a surfy/bohemian culture supported by lots of surf shops and funky cafes on the streets nearest the beach.
Train journey: 54 mins / 970 yen
Walk from station: The beach is about 1 km from Chigasaki Station (exit south). It's a straight road to the coast. 15-20 mins.
Those with more determination can access breaks by train in Ibaraki (north of Chiba) and Shizuoka (southwest of Kanagawa), where the extra cost will buy you less crowds.
The Small Print
It can't be denied, getting to the surf by train can be a hassle, but it is doable if you've no other option. Plus, you'll be doing the environment a massive favor.
Taking your surfboard on trains is fine, but it must be less than 2 m in length and needs to be in a bag. Mind your manners, too. Let others on/off the train first, and avoid rush hour. Try to get the first or last carriage to cause minimal obstruction.
In summer, with no need for a wetsuit, drying off and changing on the beach is easy. Gear can also be stored in beach bar lockers. Out of season, consider leaving valuables in train station lockers before hitting the beach, although you might as well surf with your house key. Consider a waterproof pouch to keep a bit of money with you. It's highly unlikely that you'll get something stolen from the sands, but all the same, leave only what you can do without on the beach. In wetsuit season (i.e. most of the year), you'll need a waterproof bag for the train journey. Surf shops stock big poncho style coveralls to protect your dignity when changing.
For more on the Japanese surf scene, see our article, An Introduction To Surfing In Japan.
---