Sep 14, 2017
"The whole evening we'd been told that we were going to eat wasabi meshi with enough kick to it that tears were guaranteed (like this was a good thing)"
A recent do with the "crew" took us out to an izakaya in the back-end-of-nowhere Tokyo. It was the kind of place that as a foreigner had the look of being "locals only". Small and impossibly narrow with a counter flanking one side and a row of Lilliputian tables on raised tatami the other, getting from one end of the izakaya to the other was a logistical nightmare of folding legs and guarded cigarettes. Japan has a thing for plastering walls with photos of visiting celebs and cut outs of newspaper articles and favorable reviews and this place was impressively covered. I think I spotted a faded Ninomiya-kun from Arashi somewhere among the melee. Needless to say though, there was no Trip Advisor boast.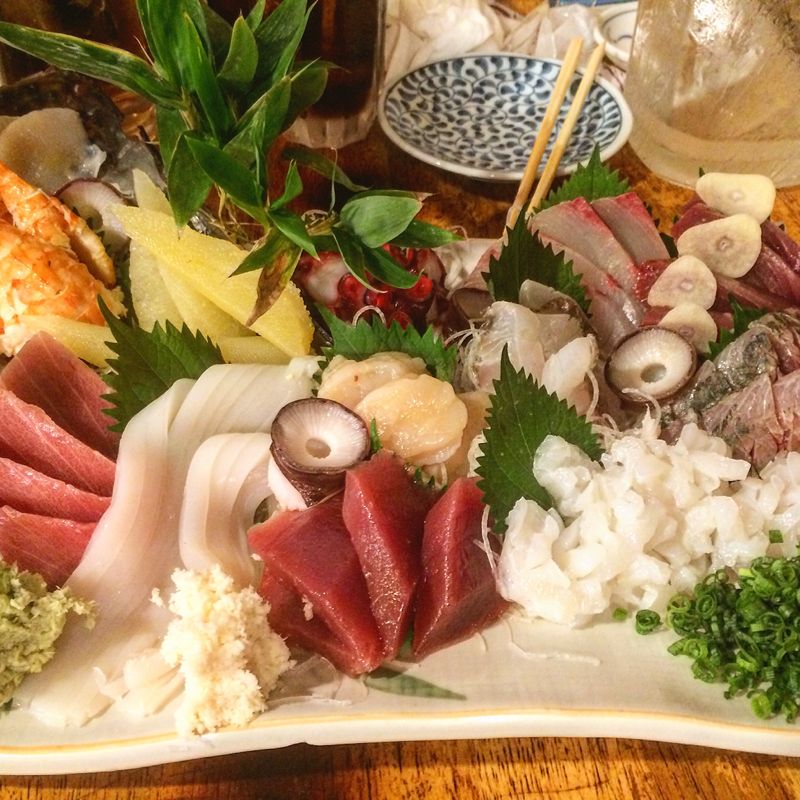 We dropped about 5,000 yen a head on food and beer at this place. All worth it though. First up was the sashimi platter (?) pictured above and served with healthy dollops of wasabi (green and white, from Hokkaido) and ginger. Specific dishes for each of the former and latter, although I don't know why. I think one of the things I like about the eating experience in Japan, is that you can come to a place like this, that looks like it might see a visit from a pissed off Gordon Ramsay and his TV crew, and yet be served with dishes that could just as well be on the menu of a restaurant with Michelin stars. And it was as delicious as it looks (if you like raw fish).
Between our sashimi platter and the last course we were served raw pumpkin slices (with salt, mayonnaise, and I think soy sauce for dipping), some form of eggplant, tamagoyaki, some kind of prepared radish, and the requisite edamame.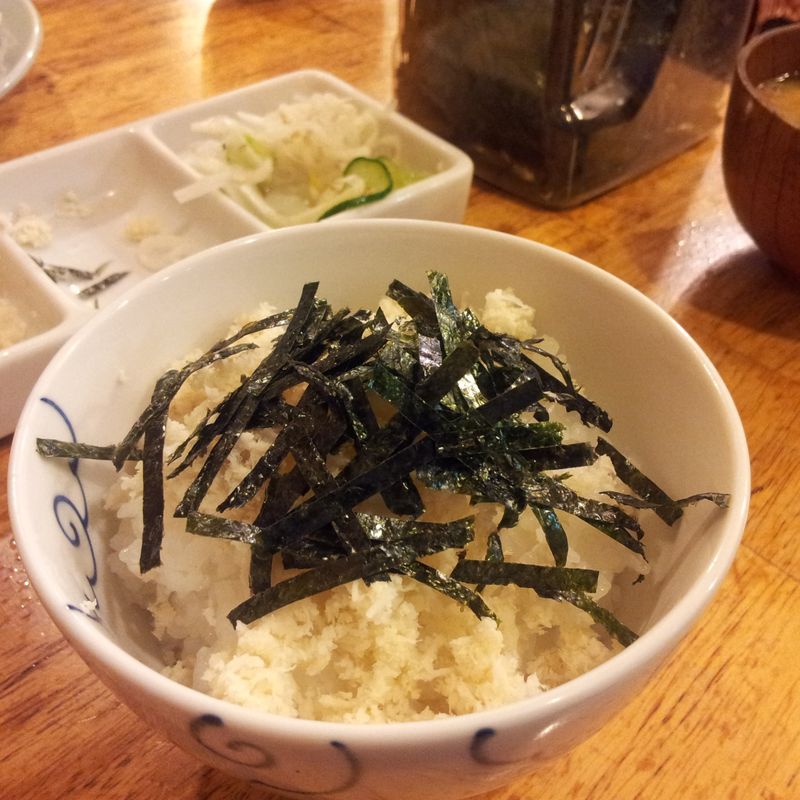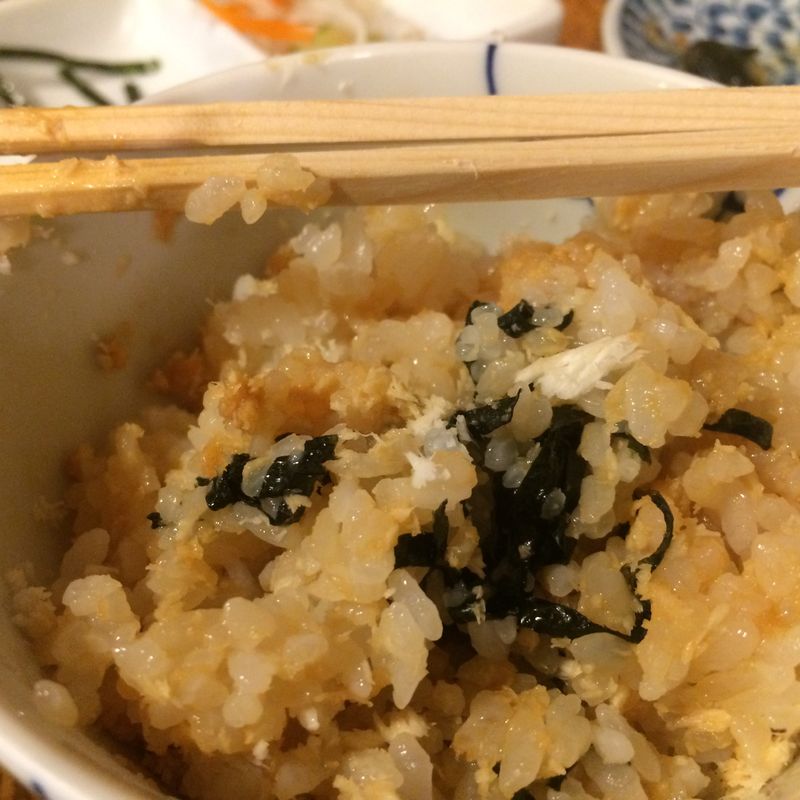 The best (or worst) was saved for last. The whole evening we'd been told that we were going to eat wasabi meshi (wasabi and rice - pictured above and deceptive in appearance) with enough kick to it that tears were guaranteed (like this was a good thing). The time came. As did the rice, which looked innocuous enough. Then the wasabi - great lumps of the stuff (white, again from Hokkaido). Then plastic containers of shredded nori (dry seaweed) and soy sauce. The deal was to mix the wasabi in with the rice, then apply the sauce and nori, and get it down you within five minutes of serving, lest it lose its potency.
Now, in my early days in Japan I played drinking games with friends, the "punishment" of which was to down lumps of wasabi (as well as some booze, of course) so I fancied myself somewhat hardened. I'm emphatically not. And nor were the rest of the crew by the looks of them weeping. The first bites into this wasabi meshi and you had a brief moment of panic that this is going to end in a hospital. After that, it's not so bad and as much as there were tears there was also a lot of laughs. In fact, it felt kind of cleansing in a way. I can't say I'd recommend this as a regular thing (and I hear the wasabi is even stronger in winter) but if you're into the sight of grown men crying over their dinner, then wasabi meshi might be for you.
Any Japanese dishes made you cry lately?
The other dishes ...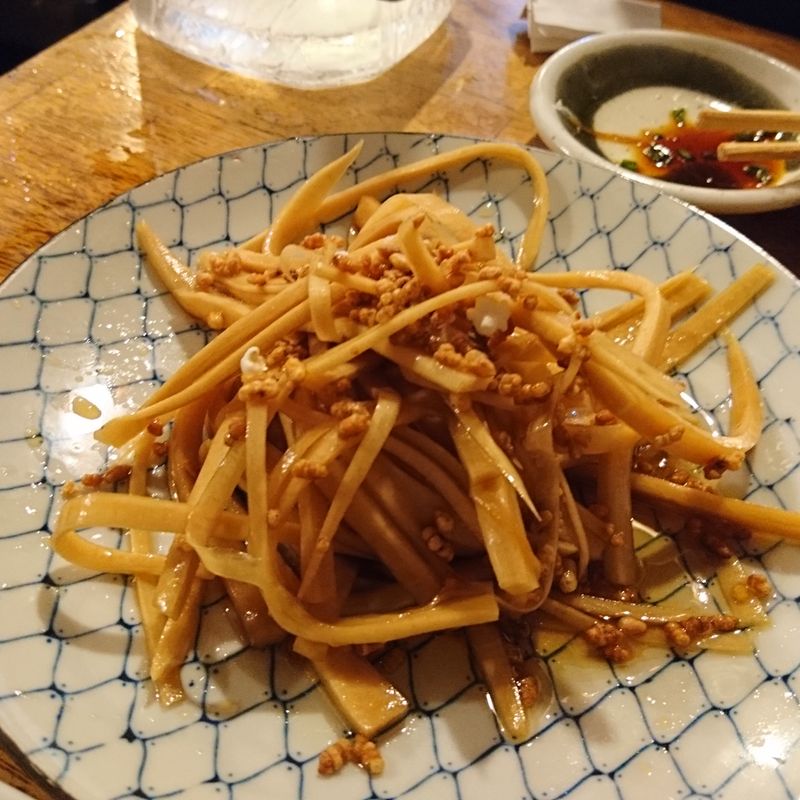 The radish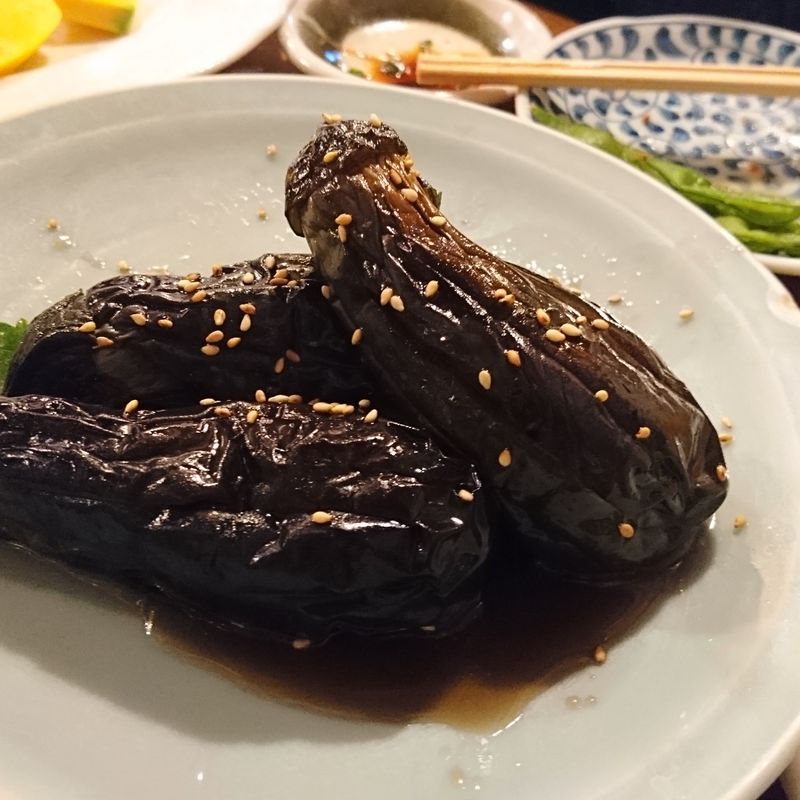 The eggplant
Raw pumpkin
Tonight's izakaya was つず久 (Tsuzuku) the nearest station to which is Ushigome-yanagicho (Toei Oedo Line)
---
4 Comments
Sounds like quite an evening! What an interesting place to find. I love those hole-in-the-wall places. Thank you for sharing your wasabi catharsis. I can't say I'll be giving it a try, but it does sound quite interesting.

i thought for a second that the other dishes made you cry too....like the raw pumpkin.

@JTsuzuki Yea, I did question the point of it myself and am unlikely to be tucking into it again anytime soon. Nice izakaya though and the other dishes were good.

@edthethe Ha ha! Yes, the raw pumpkin was particularly upsetting!! In truth though, that was a bit of a hit. Works well with the salt in particular.