Nov 9, 2015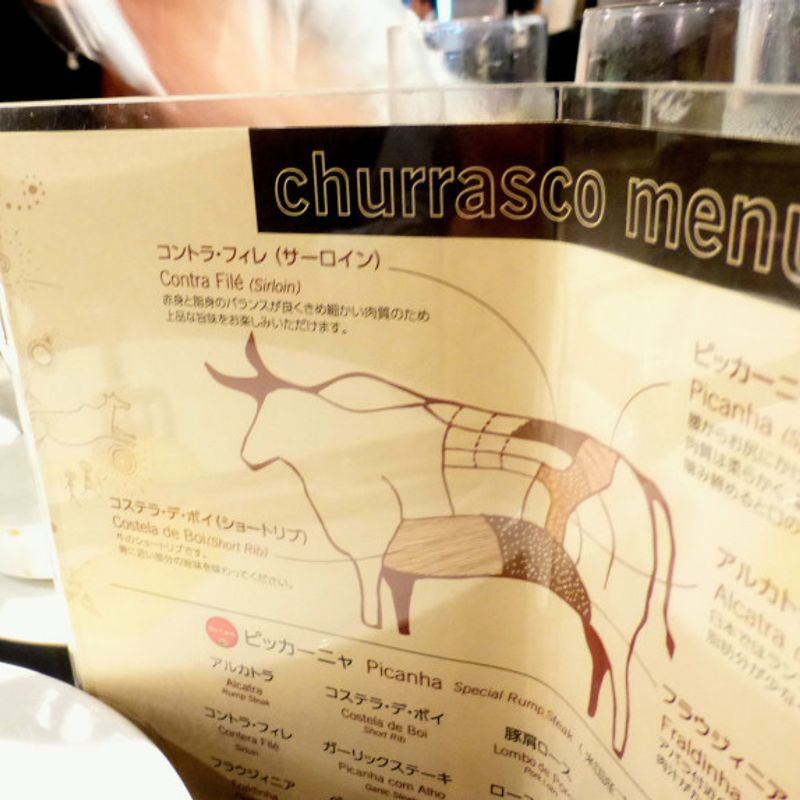 Brazilian culture is strong in Japan. Seems like an odd combination, but it's a reciprocal one. The largest Japanese community outside of Japan is in the Liberdade district of Sao Paulo.
I was lucky enough to spend a couple of months loafing around Brazil a few years ago. On the paucity of a backpacker budget my diet for that time mostly consisted of bread. Sandwich bread, greasy fried bread, stodgy bread. Basically bread in all its known forms other than any whole-grainy stuff that might help clear the system, so to speak. I didn't pass anything for days! Still, I had wisely made room in the budget to have a bash at churrasco dining.
For the uninitiated, my brief intro to churrasco; it's barbecued meat. Nuff said!! Well, there's probably more to it than that. Skewers are involved (wood or metal), some favour the use of a grill, others like to cook the meat directly over wood/charcoal embers. When it comes to the serving, wait staff patrol the tables, knife and skewered meat in hand, on the lookout for anyone with an empty gob or a bit of space on their plate. They slice off some meat there and then, and head off.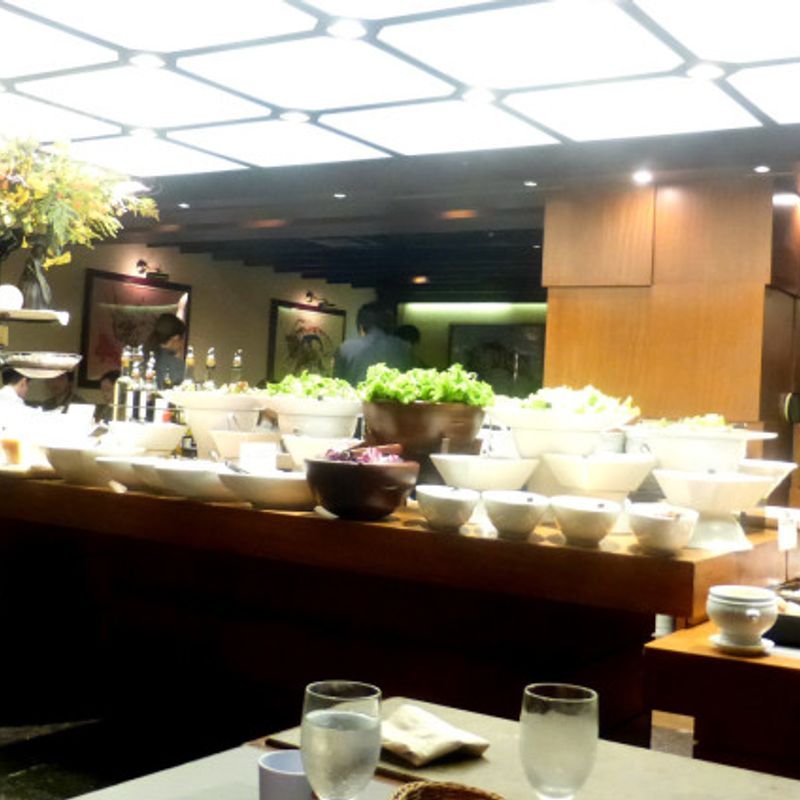 Where am I going with this? Well, to Aoyama in Tokyo, about as un-Brazilian a place as one could imagine. But it's here that you can find one of the best Brazilian eateries in town, Barbacoa Churrascaria. Originally from Sao Paulo and now with eight branches in Japan (five in Tokyo, two in Osaka), Barbacoa is about as close as you can get to Brazil, in a place that is about as far away as possible from Brazil. Why, even members of the Brazilian national soccer team have dined here (check out the signed dishes at reception).
Barbacoa's space is large and boisterous (there were a few parties). Even making a reservation the day before, they were only able to squeeze us in for the last slot. The dinner menu is simple; all-you-can-eat meat, and a salad bar for 5,400 yen. The lunch menu with dessert is 3,600 yen. There are 'free drink courses', which are not actually free, they're an extra 2,000 - 3,000 yen for an all-you-can-drink choice.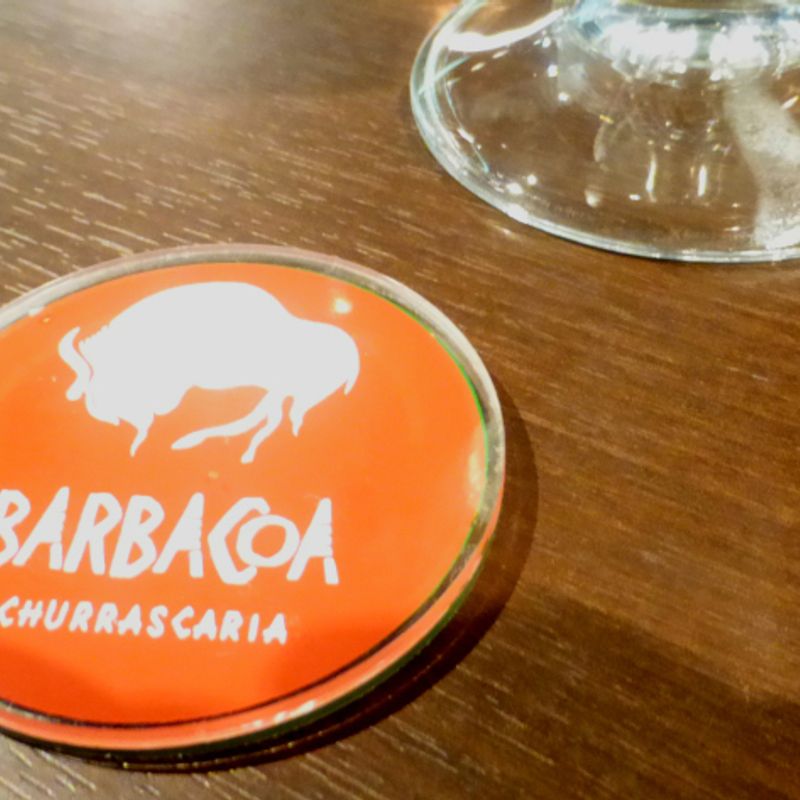 Make no mistake though, everyone is here for the meat (this place must be a nightmare for vegetarians), and there's plenty of it! You've got to pace yourself. Make used of the double-sided 'coin' to indicate you're taking a break, and don't get too excited by the salad bar. That's not what you're here for!!
And what meat?! I counted twelve kinds in all (most of which came from a cow). Poultry made a cursory appearance, but this writer wasn't too enamoured with the chicken heart. The grilled cheese and pineapple served as a pleasant distraction from all the heaviness.
Barbacoa comes highly recommended, but it's not cheap. Save room in your belly and your bank account for bit of a Brazilian treat.
Web: http://barbacoa.jp/
Address: TOKYUREIT Omotesando Square B1, Jingumae 4-3-2, Shibuya-ku, Tokyo 150-0001
Hours: Lunch Mon to Fri 11:30-15:00 (Sat & Sun 11:30-16:00) / Dinner Mon to Sat 17:30-23:00 (Sundays 17:30-22:00)
---