Sep 23, 2017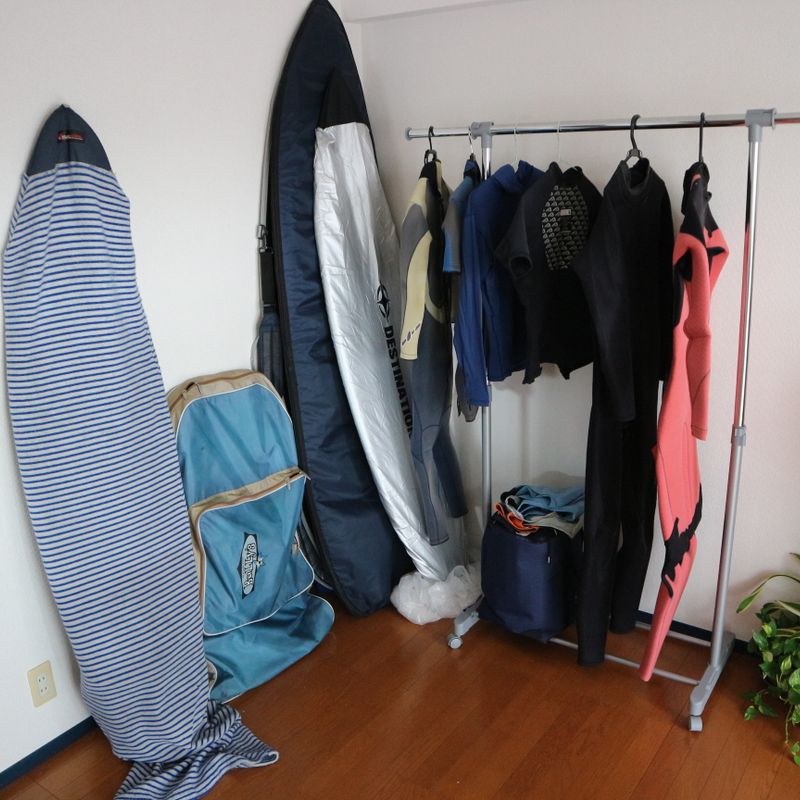 The best way to deal with a Saturday morning with no surf would be either to not get up at all or to do something else that's surf related. Now, I've never been good at sleeping in so it is that I focused this morning's efforts onto putting together a hanging rack for my wetsuits which had been suffering the indignity of a place on the floor, until this morning.
I've got a couple of wetsuits, one a 3 mm that I've had for years and has a massive hole around where my left calf is so I don't care so much about that having to make do with a space on the floor. The other wetsuit though, is a 5 mm which I spent about 55,000 yen on last December and feel less comfortable about not being hung up properly.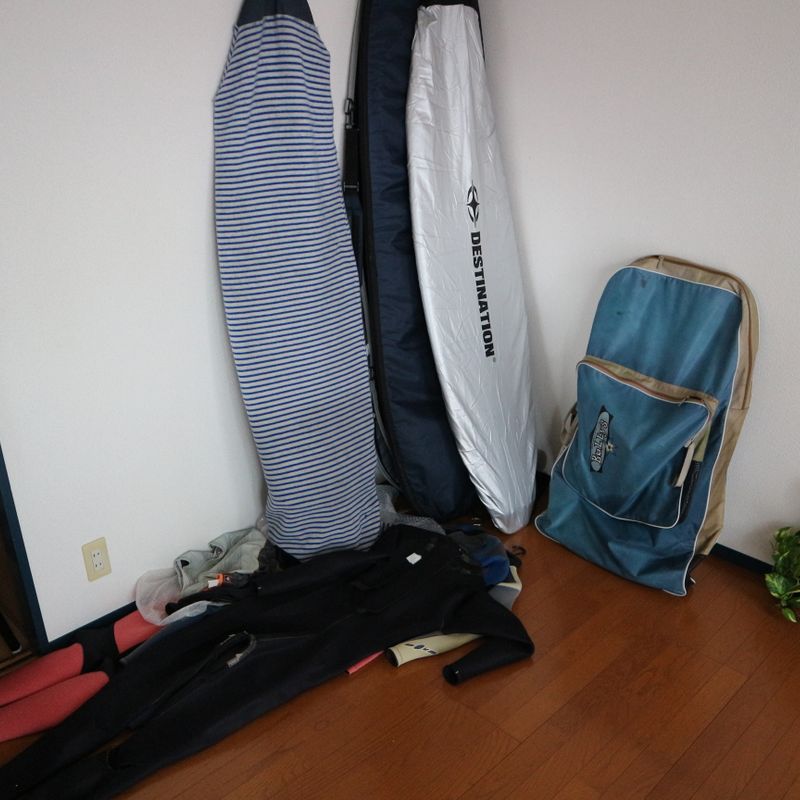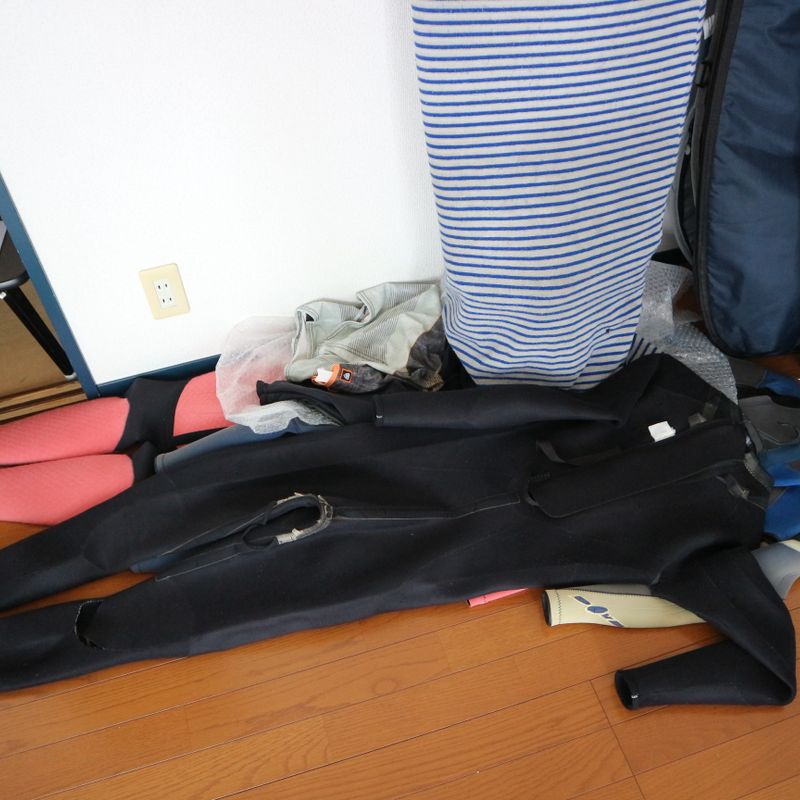 So to get this surf mess under control and bring a bit more order and care to things, last weekend the partner and I headed to Japan furniture / home goods titan Nitori. Normally I despair at having to spent time in these places, especially on a Sunday for some reason, but given that this rack that we found only cost about 1,000 yen, I didn't feel too bad about things.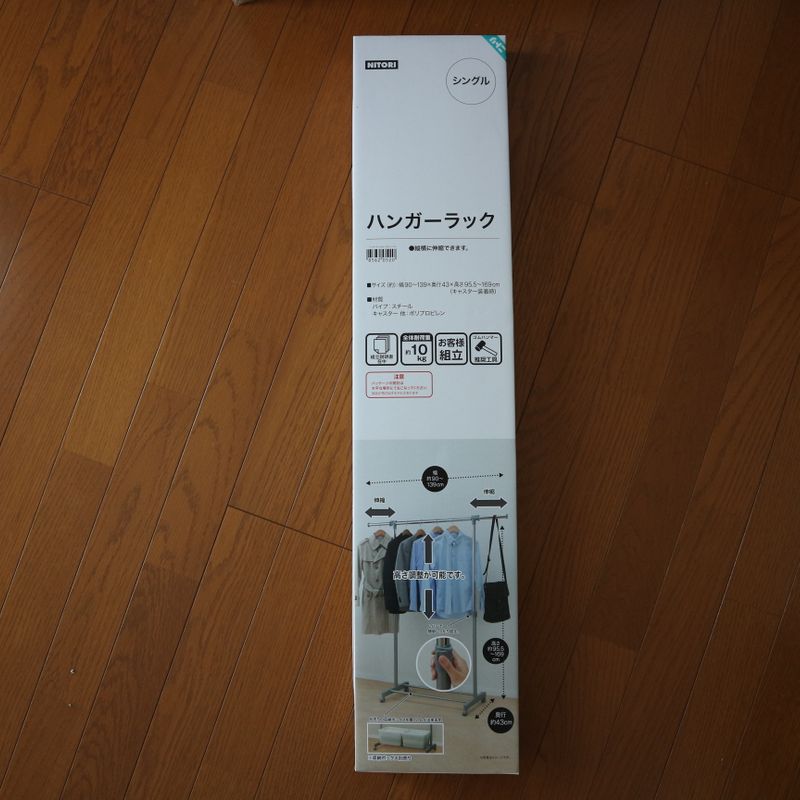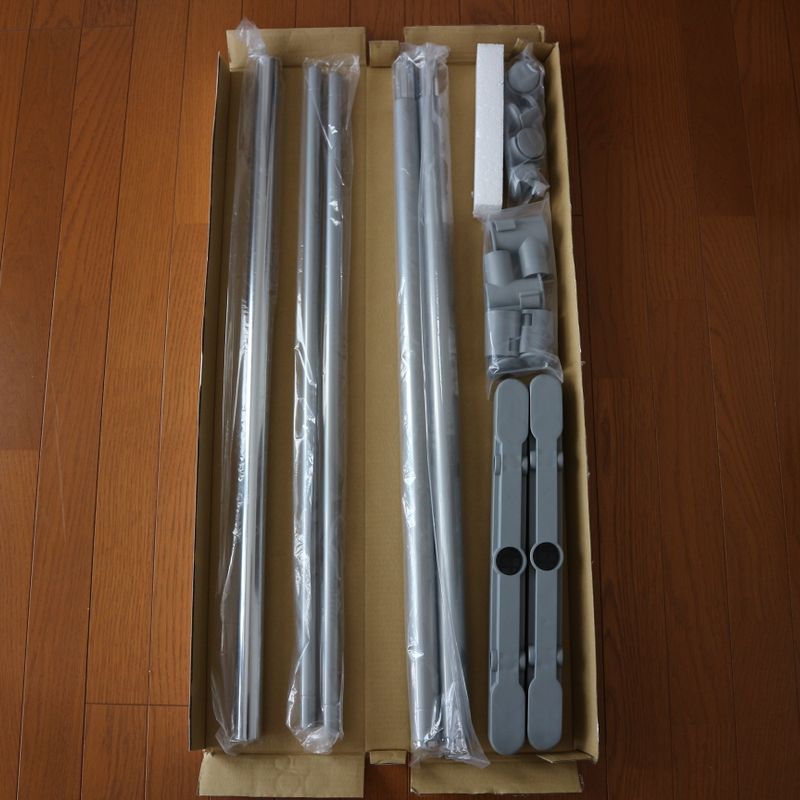 With the partner reading the instructions and this expat applying the muscle (he says trying not to laugh) assembling this clothes / surf rack was a breeze - no tools required or finicky bits to go missing, just push part A into part B (no innuendo intended) e.t.c and you're done.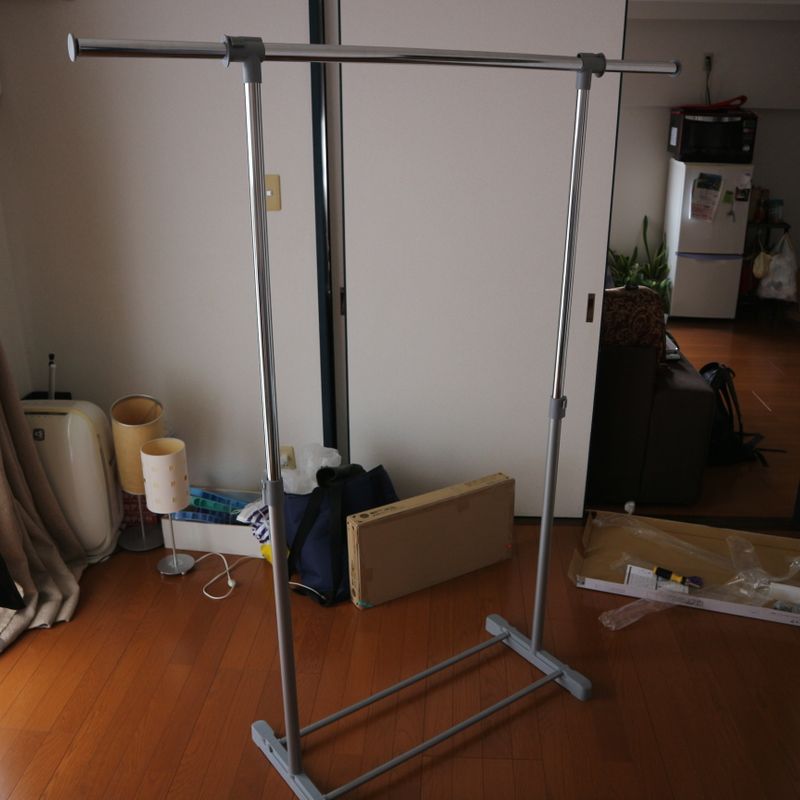 The final result looks something like the above. Not the most sturdy of structures but more than capably of handing a few wetsuits and other surf clobber.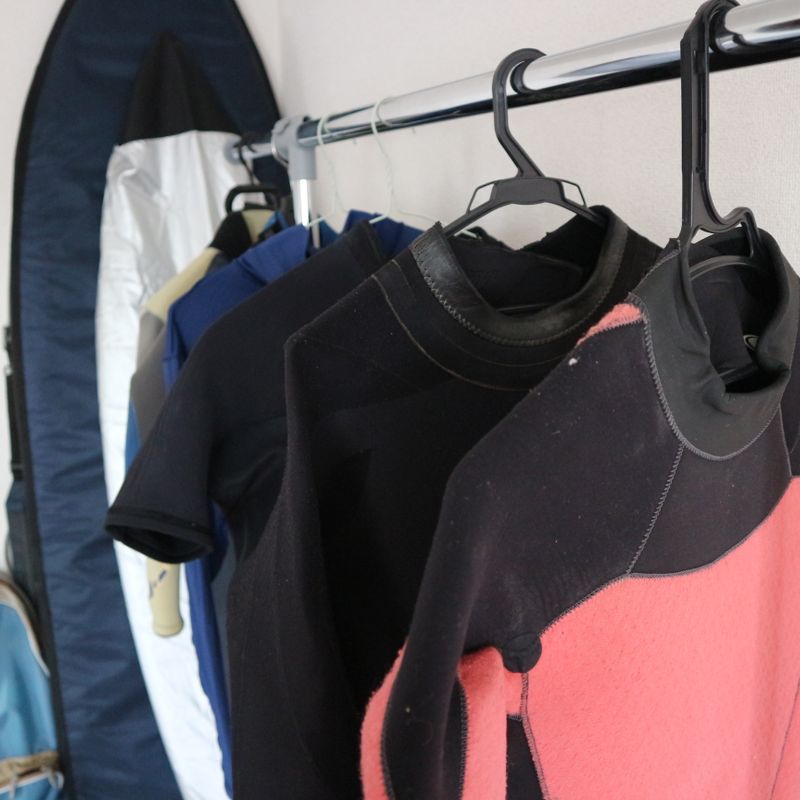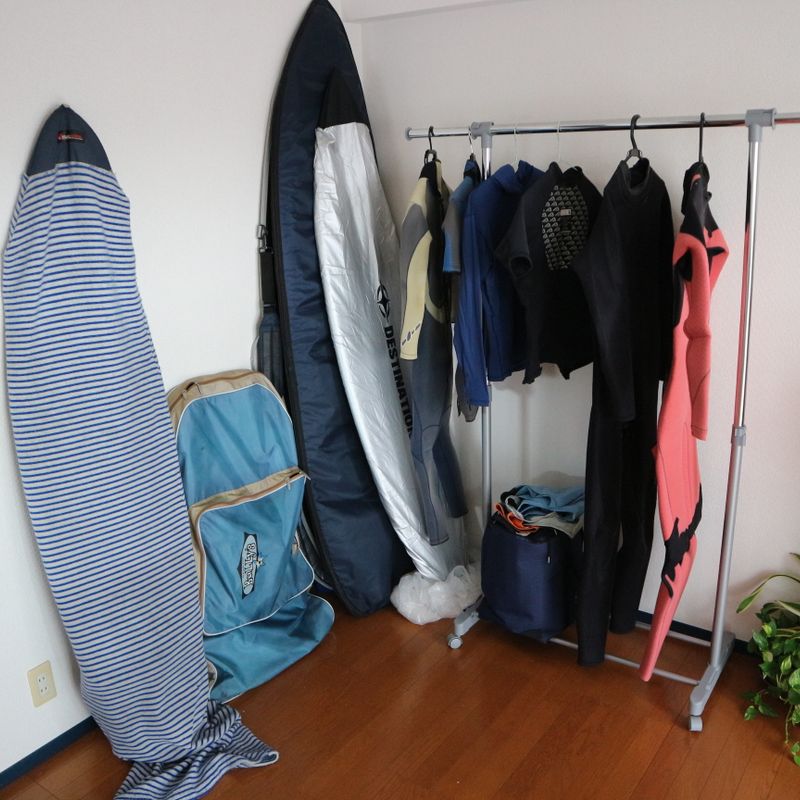 Overall, very pleased with the Nitori "surf rack" (as I'm labelling it) and this part of the crib is now looking a little more orderly with the wetsuits in a much more comfortable repose. Now all we need is some surf for tomorrow morning as this expat can't handle two consecutive days of, errm, DIY.
Despite my lack of interest in tending to, and assembling parts for, the home, it's a good chance to give some tunes an airing. Aiding us through the surf rack assemblage was this rock classic from tragically short-lived Seattle grunge scene setters Mother Love Bone. Enjoy!

---