Aug 16, 2016
Summer not in Japan: Board bags and getting to Bali
This summer I've managed to put together a fairly rushed trip to Bali. There's something about my life in Japan that prevents me from planning a trip in plenty of time. So it is this summer, when the decision was made to get out of the country, pretty much all direct flights to the destination of choice had already sold out. In the case of Bali, those direct options that were left, were all coming in at over 200,000 yen (Garuda).
As a result, this summer will see me take my first 'package' holiday since I first went overseas as a teenager with the family.
The partner and I have gone with a JTB organized job. It was one of the few direct flight options left, the hotel looks nice, and airport/hotel pick-up is thrown in, too. I see two downsides; such is the propensity for the Japanese not to like a long holiday, this package is only for 4 nights, which will give us three full days on the island. The other downside, is that the direct flight is with a budget airline and flights from Tokyo to Bali take around 7 hrs.
As a surfer, I've been to Bali a couple of times. Both with Garuda, an airline that is used to dealing with a surfer's luggage. The budget airlines look to be less familiar with transporting a quiver. So, for this trip, prior to checking in I've had to declare the size and weight of my board bag (contents included). This has meant buying a new bag, as the current one already comes in at over the measurement limits. With this airline the sum total of length, width, and thickness must not exceed 277 cm. Where they've come up with this figure I've no idea, but you have to submit each measurement before checking in.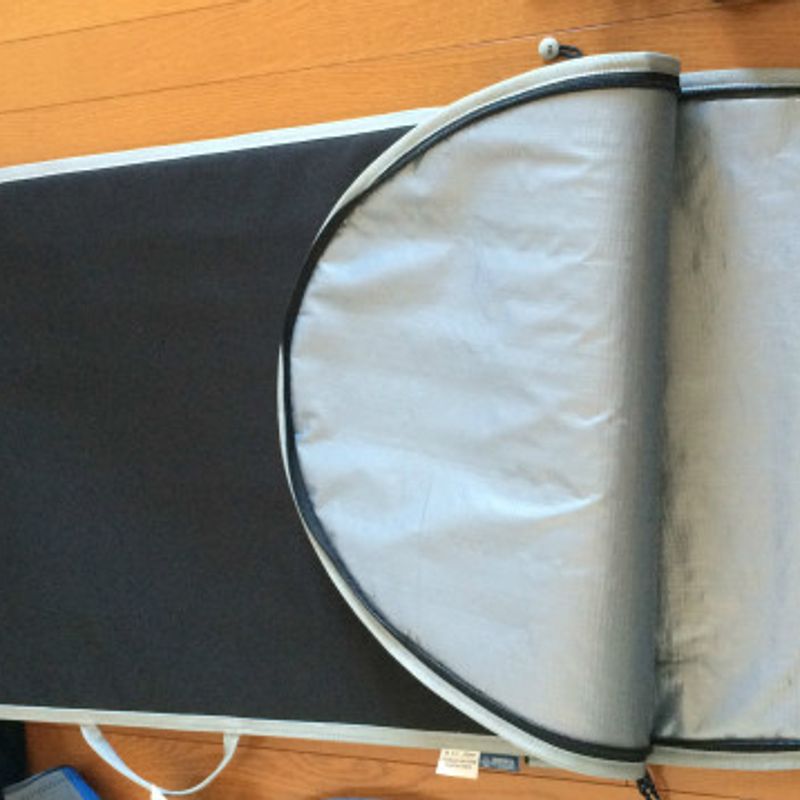 For the new board bag I went down to the Shin-Ochanomizu area of Tokyo, famous for its abundance of outdoor stores. There was plenty to get the teeth into, but given that the airline's measurements can really only accommodate one board, I wasn't in the market for anything flash.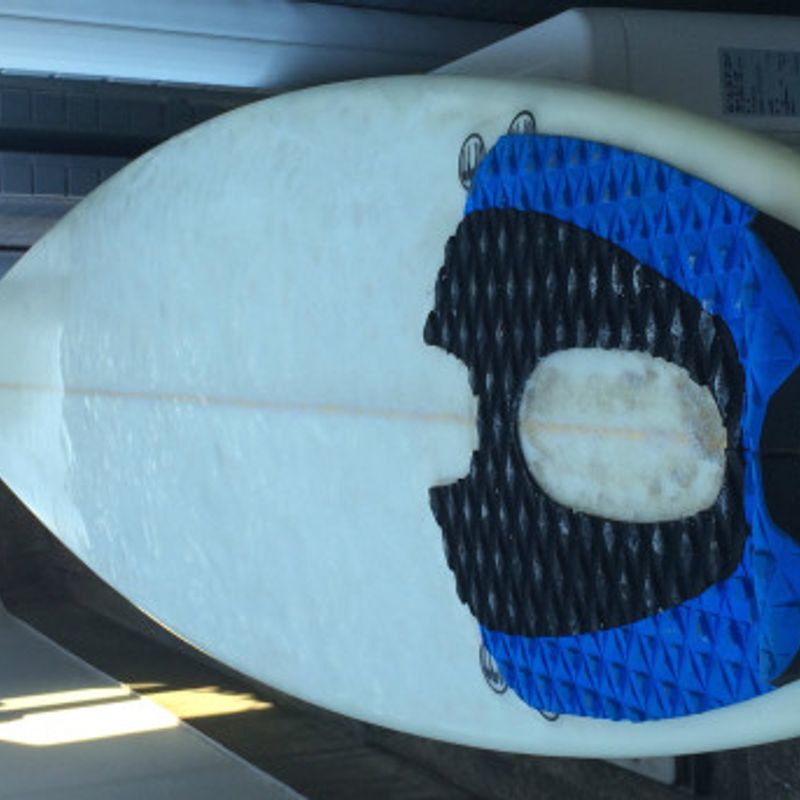 (A pre-trip clean for the board - on the balcony)
In the end I picked up a 6,3 bag from The Suns (which I didn't realize, is a subsidiary of Murasaki Sports - you can use your point card here). I was looking for something as streamline as possible, but still with enough room for a bit of extra bubble wrap! This one seems to be just about right. It's made by TRANSPORTER and cost around 7,000 yen. It has no shoulder strap, though. With the board (fins off) and a bit of extra padding it just scrapes inside the 277 cm limit. As for the weight, a maximum of 10kg is allowed for boards. I've no scales at home so I just had to do a rough comparison with a recently bought 10kg bag of rice I've got at home. I declared at 5kg. Does that sound about right? Anyway, fingers crossed.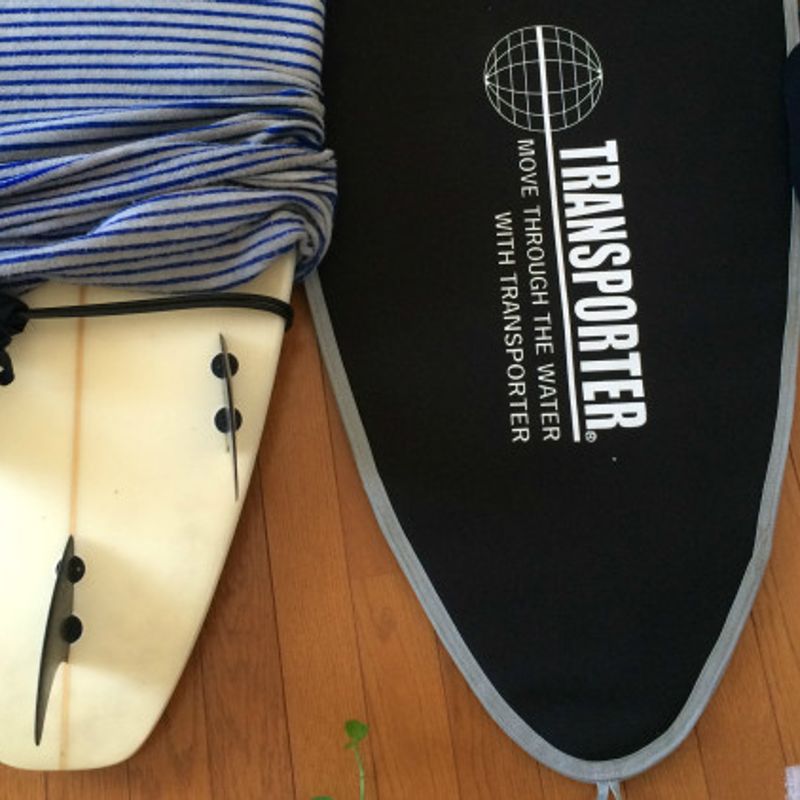 (Need to take the fins off. Bubble wrap at the ready for extra padding.)
As for getting through a 7-hour budget airline flight to Bali, well, I'm not thrilled. On the plus side, it's a charter flight, so meals will be served (free). On the entertainment front, I'm in the process of hitting up iTunes for some movies to download, I've got some podcasts lined up, and I'm wondering if my 'billiards/pool' app had the legs to cover the journey.
Bizarrely, Bali will give me a chance to practice Japanese in new setting. Such is the influx of people from Japan, in my experience, it's sometimes easier to communicate with the locals in that language.
The Suns website: http://the-suns.jp/
Map:
---