Oct 7, 2017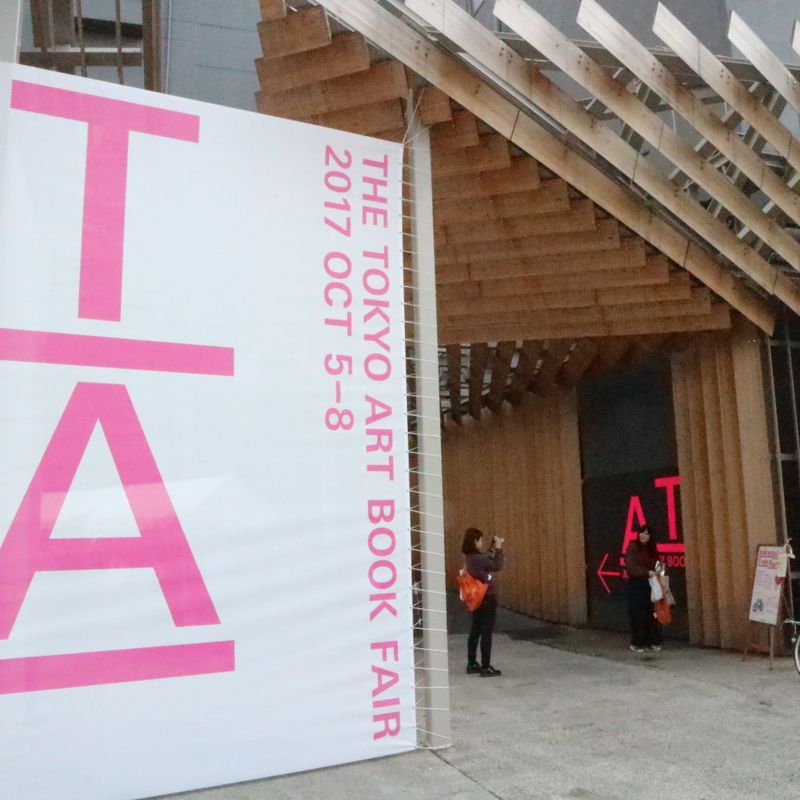 This weekend sees the 9th edition of the Tokyo Art Book Fair set up its shelves in the rather unbookish Tennozu Isle district down by the waters of Tokyo Bay. Publishers, artists, booksellers and more, from Japan and abroad, are in town for the three-day fair which features over 350 exhibitors occupying four floors of the "warehouse TERRADA" art complex.

I'd speculate to say that for most expats living in Tokyo, any mention of Tennozu Isle will spark an onset of nausea as being the unfortunate location of the Tokyo Immigration Center. It's nice then to come to this quiet part of Tokyo for reasons other than a long wait and a begrudged seal of approval.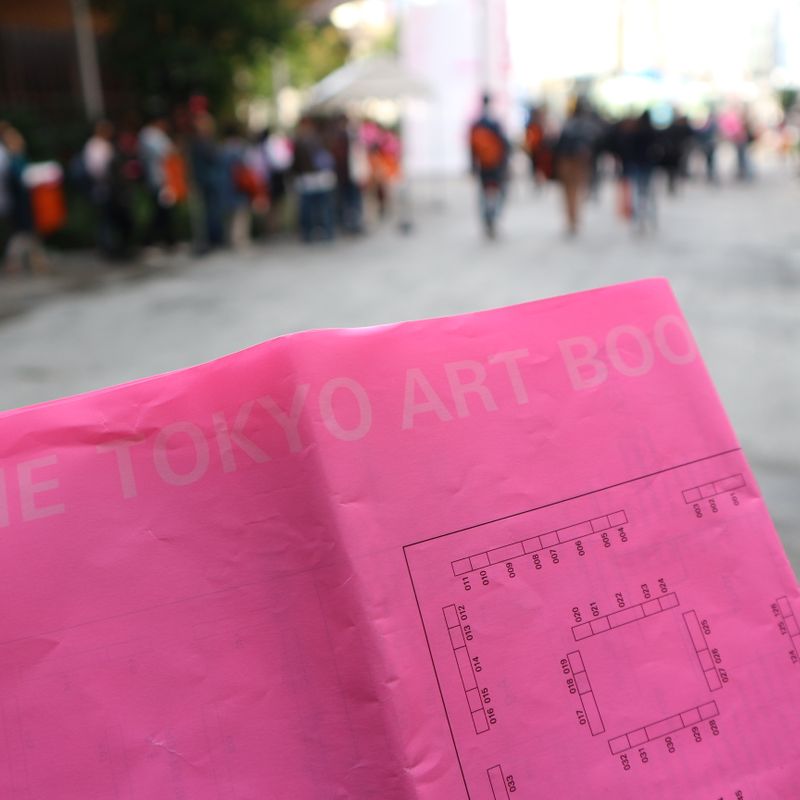 It's also somewhat ironic that a location so commonly associated with a test of the foreigner's will to stay in Japan is, for one weekend at least, being used to host an event so openly international. And the Tokyo Art Book Fair really is, with a tribe of bookish types (expect plenty of knitted sweaters, beanies and John Lennon style specs) who've come here from around the globe. Even many of the Japanese exhibitors I spoke to were fluent in English.
I like to read books. I also like the look and feel of them. It's for this reason that I've never taken to the idea of the Kindle. A book fair then sounds like something I'd enjoy. I'd even read somewhere that the Tokyo Art Book Fair is the largest of its kind in Asia. A word of warning though; don't come to this event expecting something akin to the Tokyo Motor Show only with books. The scale is emphatically smaller.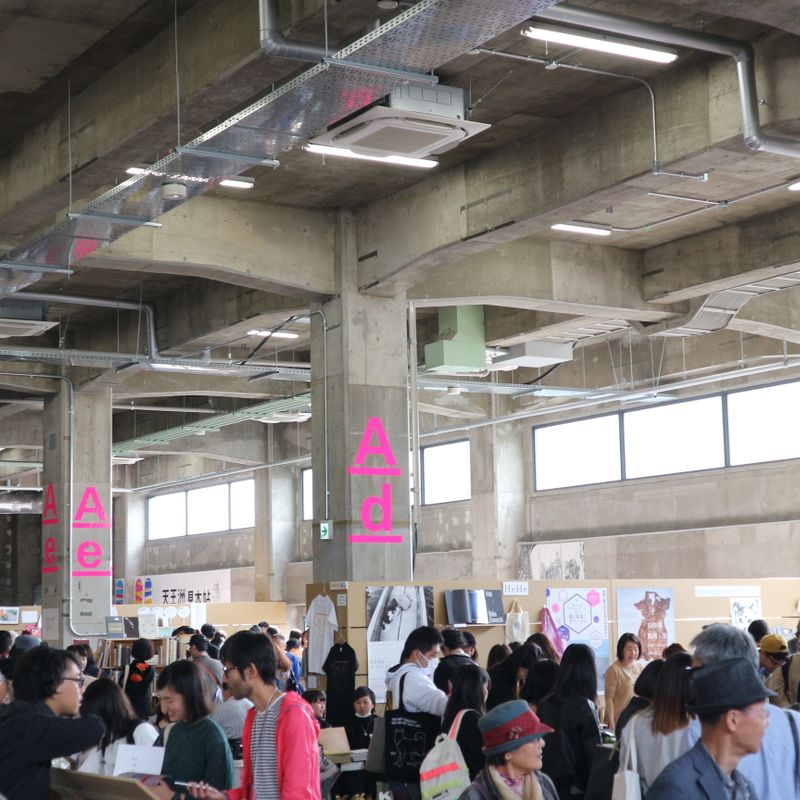 Art books? This was my first visit to TABF. The term "art book" had lead me to think that this would be a fair full of those brick-heavy, shiny coffee-table publications that nobody reads, they just like to have them on display should anyone stop by the home for a visit - Mario Testino soft porn as art, Oscar Niemeyer's Brazil ... stuff like that. While I did spot something of Niemeyer, for the most part my pre-fair conceptions turned out to be very much misconceptions.
I'm still not sure though what an "art book" is, at least in terms of the Tokyo Art Book Fair's usage. Are these books dressed as art, or is it art dressed as books? Or just books, the pages of which are filled with art? I think I'll go with art in book form. And it's not just books, there are magazines, zines, notebooks, postcards, t-shirts, stickers and I think I even spotted a large book wrapped in a thong. ("Art" really is a loose concept.) What is clear though, is that the point of the books on display here is more about the art than the prose; it would be wrong to come here expecting to find a collector's edition Joseph Conrad (although I did spot a tidy looking paperback of quotes from "The Beats").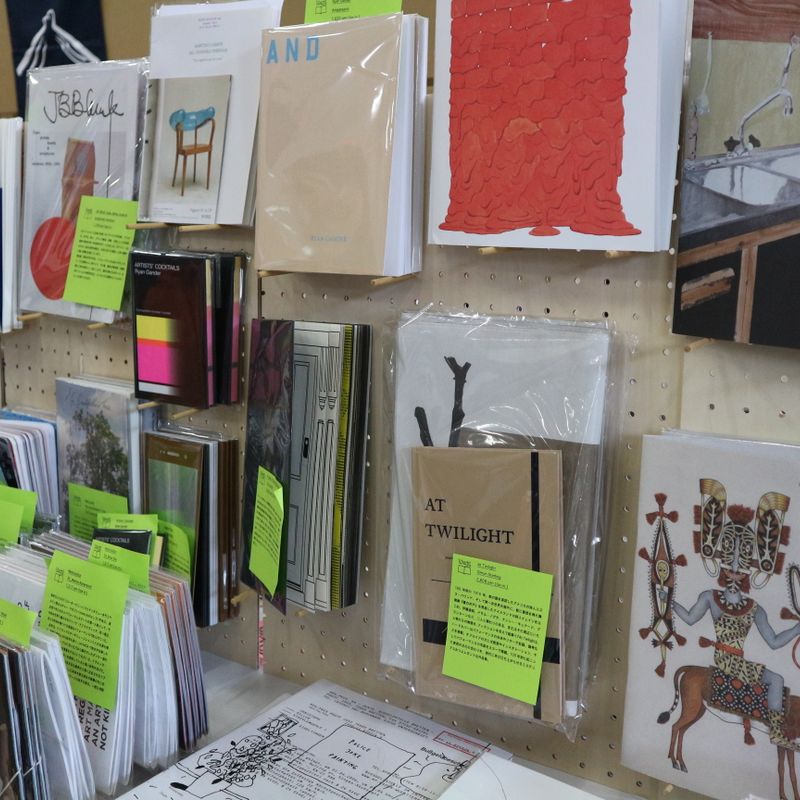 Despite this reader's sorry ignorance when it comes to "art books" then, the Tokyo Art Book Fair is well stocked with charm. Exhibitors were more than happy to explain their work, without any pressure to buy, and it warmed the cockles to see people who seem to genuinely care about their art, in particular something like the humble book, in an age where going "digital" all to often makes the creative process cold (writes the person expressing this sentiment online).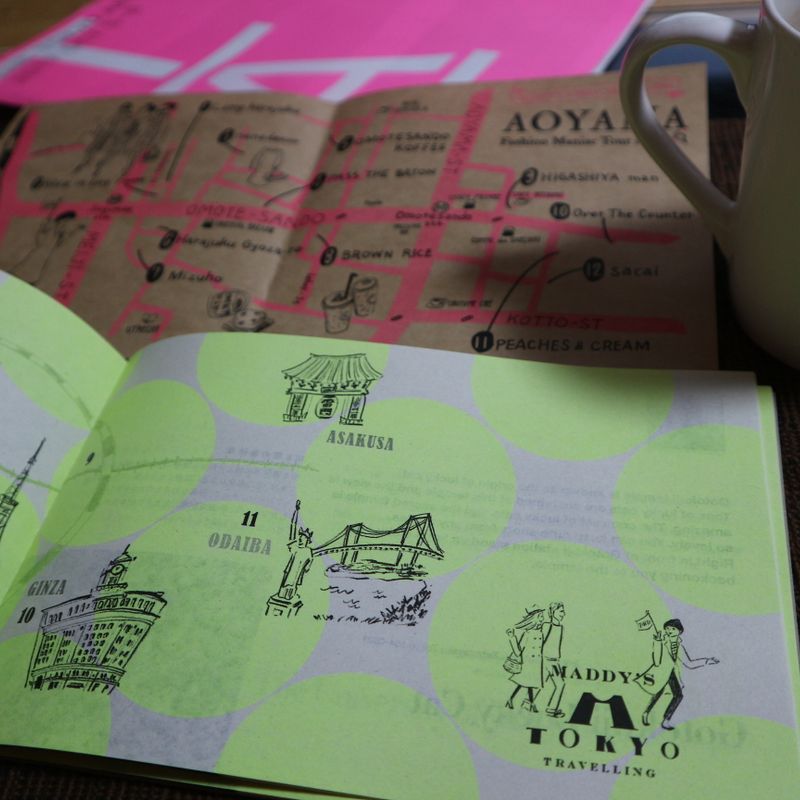 I did buy a book. It cost 800 yen. It's a small guide to the writer's "secret" spots in Tokyo. The Japanese writer told me that she wanted to show her foreign friends, and others, a side to the Japan capital away from the typical tourist areas. OK, so it does feature Isetan in Shinjuku and the Tokyo Tower Souvenir Town, and some of the grammar is a little "Japanese", but, actually, I don't care. Rather, I'm bowled over that someone took the time and effort (and presumably personal funds) to put something like this together, and then get out there to the fairs to tell people about it. What's more, I love how personal this is. I endeavor to visit some, if not all, of the spots recommended in "My Bestkept Secret Spots" (not my spelling) and when I do, even if it's a place I know well, I know that my visit will have been inspired by another human being who cares about that spot, and I think that will make me look at it in a new light.
OK, so maybe this is starting to get a little sickly, but I think it reflects a truth of the Tokyo Art Book Fair experience, for me at least. I'm normally someone whose default setting is to make some deadpan cynical remark about something that I don't understand or am not into, particularly something like art. In the case of TABF though, more than the "art books", it's sense of personal endeavor, quiet passion, and just a much-needed dose of warmth that is on display.
Tokyo Art Book Fair 2017 wraps up tomorrow (11:00 - 19:00). Admission is free.
Web: http://tokyoartbookfair.com/en/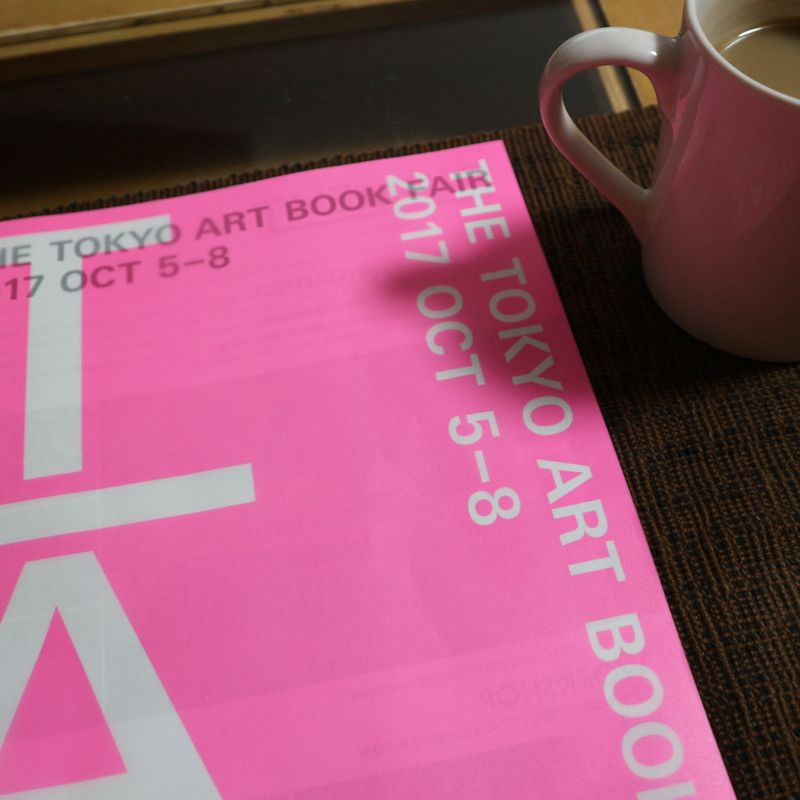 Map:
---
2 Comments
Thanks for this. I love zines (handmade books and magazines) so I've been wanting to attend the TABF some day.

@helloalissa You're welcome. I wasn't really familiar with it but it stuck out when I was looking at events on in Tokyo over the weekend. It really is worth a look, especially if you're into zines. It's not something to head to for just straight forward books (even for books on art) but even so, I enjoyed it as a place to spend some time on a weekend, and it was nice to see the variety of stuff people are capable of taking an interest in.