Nov 18, 2014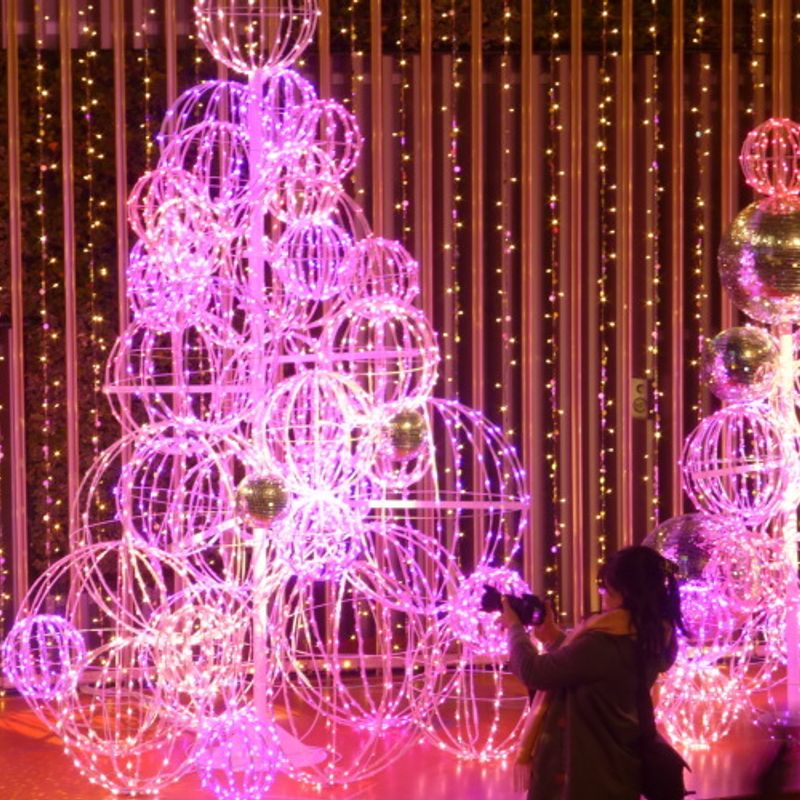 One of my earliest impressions of Japan was just how many lights there are. Even establishments as banal as my local dry cleaners are slapped up with enough neon to make them look like they belong on the Las Vegas Strip. And then there's winter!
As well as cold weather and clear skies, winter in Japan brings even more lights (Is there room for any more?), in the form of coordinated displays that can be found the length and breadth of the land. Switching on as early as mid November, these displays are part Christmas fantasy, part New Year's celebration. However, where other countries pull the plug on their displays soon after New Year and endure the rest of the cold in collective misery, Japan's displays can bring winter cheer as late as April.
Displays blur the lines between the beautiful and the, quite frankly, mad, with many organizers subscribing to the idea that more lights equates to more beauty. But why not judge for yourselves? Japan's illuminations are accessible, fun, and more often than not, free!
Here are some of the picks from around the nation.
The Pioneer
The city of Sapporo in Hokkaido lays claim to be the place where Japan's love of winter illuminations was originally, err, switched on! The first lights were plugged-in in 1981 with the 2014/2015 season welcoming the city's 34th Sapporo White Illumination event. You can find displays in Odori Park and along the streets of Sapporo Ekimae and Minami 1-jo. Odori Park is also host to the Munich Christmas Market, celebrating the twinning of Sapporo and its Bavarian counterpart since 2002.
A recommended view of the whole scene can be found from the Sapporo TV Tower.
Displays run from November 21/22, 2014 to February 14, 2015
The Biggest
As was hinted at earlier, display organizers love to boast about how many lights they've managed to power up. One of the loudest boasts comes from Nabana No Sato, a theme park that forms part of the Nagashima Onsen resort area in Mie Prefecture. The grounds of Nabana No Sato are primarily dedicated to displays of flowers. However, between late October and late March, the after dark hours host one of the most incredible light displays you are ever likely to see. Last year saw the organizers recreate Mt. Fuji with LED lights (to scale, of course). Who knows what they've got in store this year!
Nabana No Sato is located in Kuwana City and is accessible from Nagoya. The display runs from October 25, 2014 to March 31, 2015.
All that electricity doesn't pay for itself unfortunately. Entrance is 2,100 yen.
Other honorable mentions for size should go to the Sendai Pageant of Starlight. From December 12, 2014 to December 31, 2014. Located in Sendai City, Miyagi Prefecture.
Sagamiko Illumilion, held in the Sagamiko Resort Pleasure Forest, claims to have the largest display in the Kanto area. It's on the shores of Sagami Lake in Kanagawa Prefecture, about one hour from Tokyo. The display runs from November 1, 2014 to April 12, 2015. Entrance is 600 yen for adults, 400 yen for children.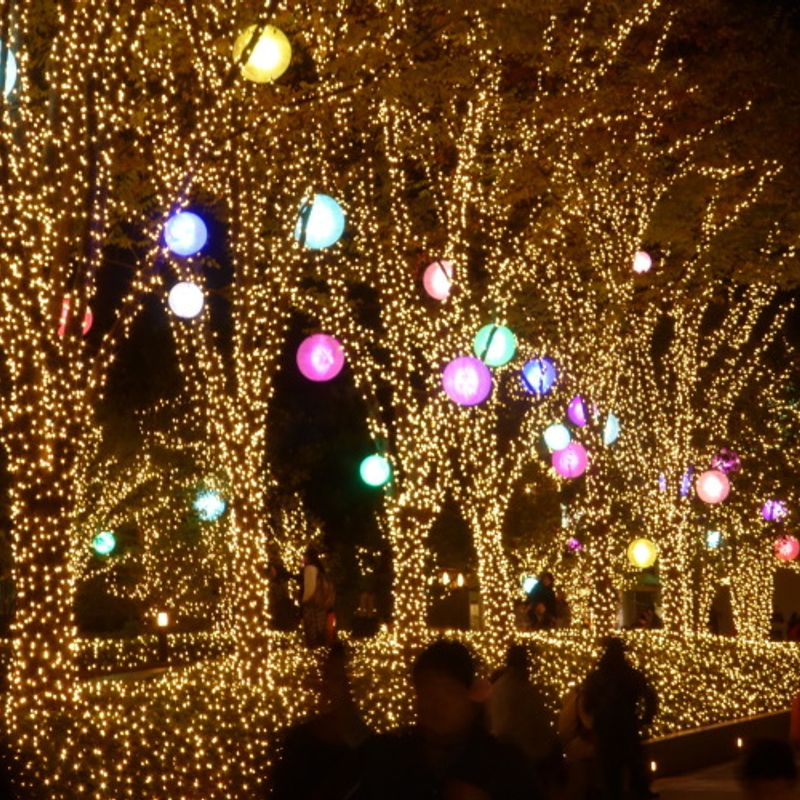 The Classic
Kobe's Luminarie display is the standard bearer for all of Japan's illuminations. Whilst it's a joyous experience to behold, it was actually born out of tragedy; The Great Hanshin Earthquake in 1995. The display was introduced the same year as a symbol of light and hope. It was originally intended as a one-time event, but due to overwhelming popularity it is now held annually. The lights were donated by the Italian government and are powered by a biomass source to keep things ecologically friendly.
Access is via Kobe's Sannomiya or Motomachi stations. From there it will just be a case of following the crowds (there will be A LOT of people).
The display runs from December 4, 2014 to December 15, 2014.
The Sophisticated
If a criticism can be leveled at some of these light displays, it might be that many of them are a touch, well, garish? A battle for the most impressive statistics and 'wow' factor have arguably taken priority over aesthetics. So, if you're looking for something more, shall we say 'tasteful', then trust Tokyo to come up with the goods. Or more specifically, the streets around Marunouchi, near Tokyo station. The area is one of prestigious corporations and fashion brands that turn their noses up to the loud colors and cute anime recreations of other displays. If you want a more subdued experience, devoid of camera toting crowds, this might just be for you.
The lights are on from November 13, 2014 to February 15, 2015 and stretch between Yurakucho and Otemachi. Nakadori Avenue is a particular focus.
Further information about Japan's winter illuminations can be found here.
---