Jul 17, 2015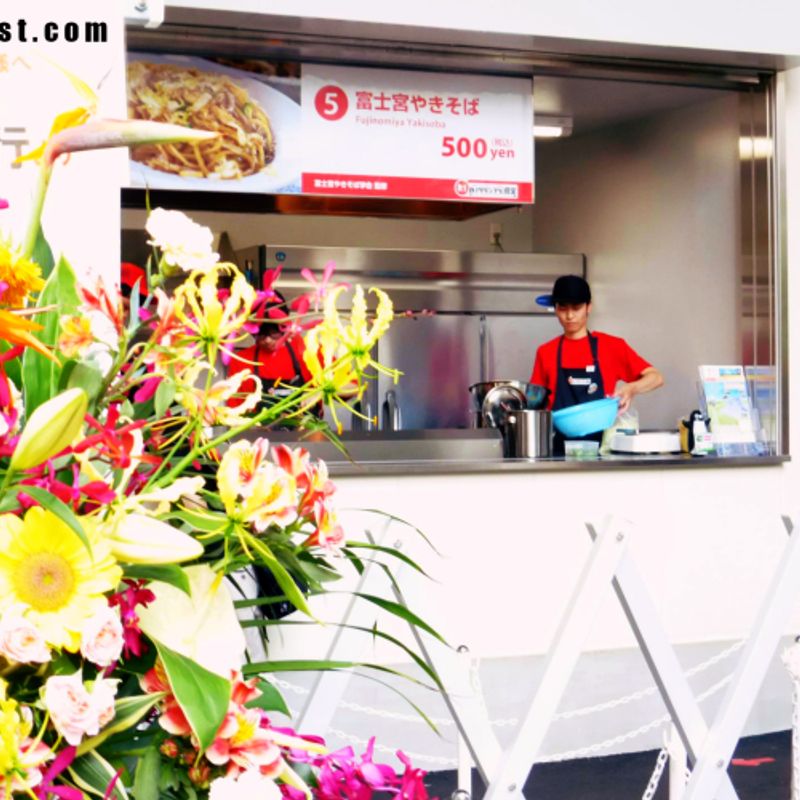 On the 10th of this month, Tokyo's Akihabara district opened the doors (or should that be shutters) to its latest dining experience; B-1 Grand Prix Shokudo Aki-Oka Caravane.
What?!
The B-1 Grand Prix is an annual food festival/event/circus aimed at bringing together and promoting Japan's many regional cuisines. The 'B' stands for 'Brand'. Here, prefectures push their regional 'brand' through food. Rumours linger that, actually, the 'B' represents the grade of food, as in B-grade, B-list, B-class….you get the drift. True or not, fine dining this ain't. What it is though, is tasty, cheap, no-frills grub. The Kevin Bacon of food, if you will. Dishes are served from the side of trailers, and diners number in their hundreds of thousands. This year's event is scheduled for the city of Towada, Aomori (October 3-4).
Akihabara's B-1 Grand Prix Shokudo (B-1グランプリ食堂) , gathers some of the prize-winning regional grub (and their trailers) from this extravaganza and parks them in one spot.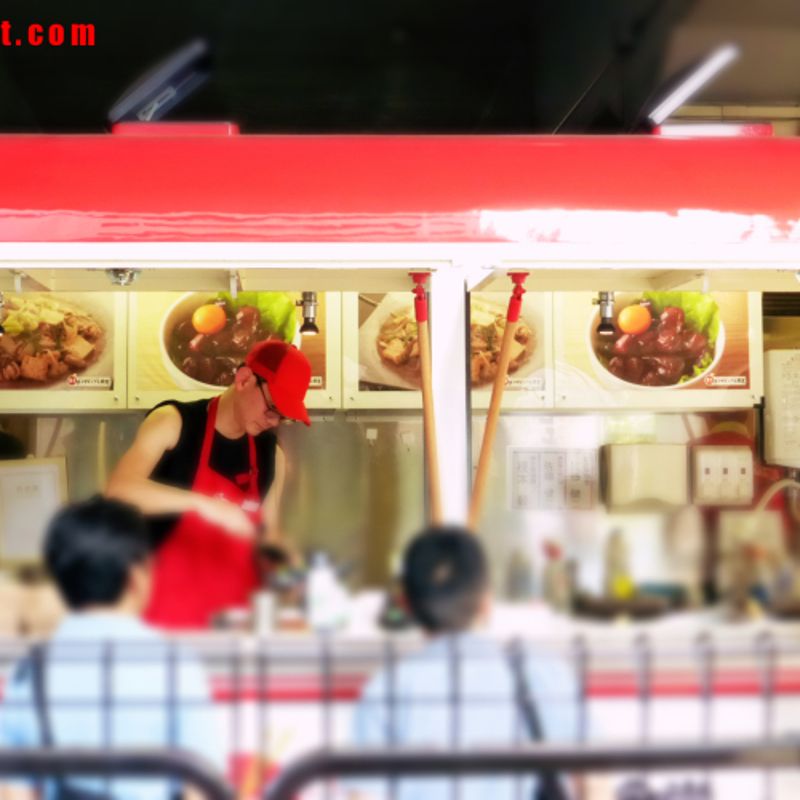 What's Being Served?
Spiffy, red-topped trailers, stand in line serving 14 regional belters (including nine former 'B-1' winners). Prices range from 300 - 500 yen. Check out the English menu here. The prefectures are listed in Japanese. Following the numbers on the menu from top to bottom, here they are in English …
Akita, Chiba, Oita, Yamanashi, Fukuoka, Aomori, Shizuoka, Mie, Iwate, Aomori, Iwate, Okayama, Aichi, Fukushima.
At the time of research (the opening weekend) the unofficial prize for the longest queue went to the Kitakami Korokke trailer (No.6). Hiruzen Yakisoba (No.8) and Imabari Yakibuta Tamagomeshi (No.9) seemed to be competing for second place!
There are two beverage trailers with a limited menu of soft drinks (200 yen), cocktails (300 yen) and beer (400-500 yen).
The current menu will change in the future (presumably as management rotates through more regions).
Apart from the beverage trailers, no cash changes hands here. There are two payment options; directly at the trailers with a Suica card, or by using cash to purchase meal tickets from machines at the center of the site. There's plenty of English instruction around to help you part with your money.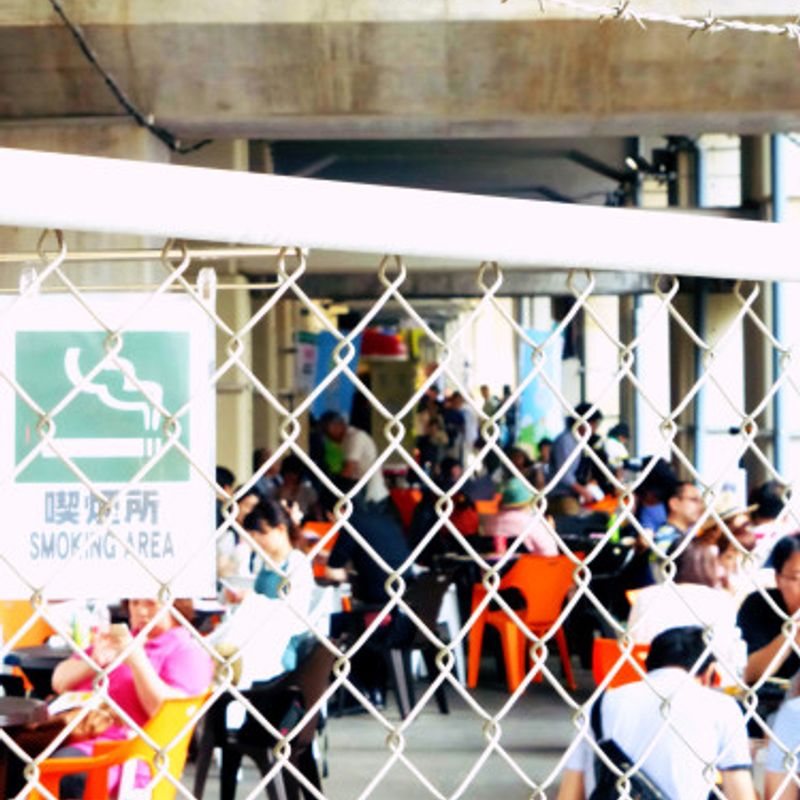 Where and When?
Between the towns of Akihabara and Okachimachi (hence the Aki-Oka in the name).
They've certainly picked a B-class spot to park up, under the train tracks north of JR Akihabara Station. Take the Electric Town Exit (north), the site is located a few meters past the AKB48 and Gundam cafes.
Two eating areas with plastic tables and chairs are at either end of the line of trailers. There's a standing-room-only area in the middle, where you can shelter from bad weather, which has some toilets nearby.
Hours are from 11:00 - 22:00, with last orders at 21:30.
And why Akihabara? Very simple; there are lots of tourists!
As was mentioned earlier, we rocked up on a sunny day on the opening weekend. We had anticipated battling Biblical queues and salivating hoards on our way to getting served. No such scene played out. The longest queues were perhaps 5-10 minutes. Whether this is a bad sign or it was just too hot that day (it was a scorcher) remains to be seen.
Check it out while you can?!
---