Nov 18, 2018
Gallery - Urayasu Fish Market
---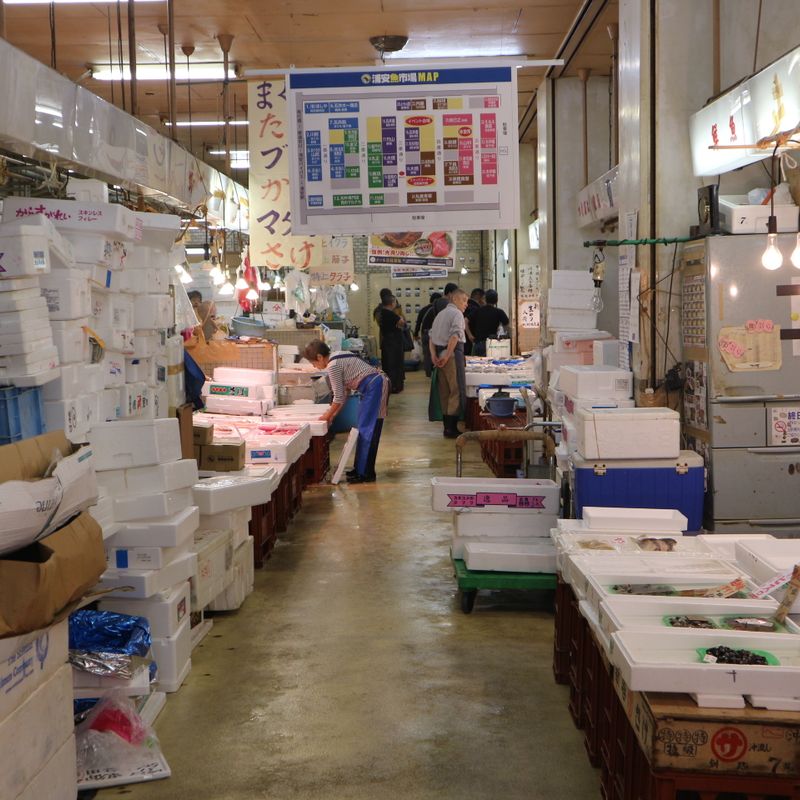 It's probably an indictment on my character that it has taken news of the impending closure of a fish market in my hometown of Urayasu, Chiba, for me to actually go and visit it.
Actually, I went to the market this Sunday morning on a rumour, but one which was made fact by announcements of the market's closure within the fading facility itself.
Urayasu Fish Market (full name, Urayasu Fish Market and General Foods Center / 浦安魚市場総合食品センター), a few blocks north of the Tozai Line station 'Urayasu,' will box up its unsold kippers for the last time on the final day of March 2019.
While today might have been my first visit to the market, for others, and for the town itself, Urayasu ichiba (Japanese - 'market') has served as something of a "kitchen" for the food culture of the town (whatever that is), according to the market's webpage, having been around in its current guise for 50 years.
The full history of the market goes back a little further to the early Showa period (that's the one corresponding with the reign of Emperor Hirohito beginning in 1926) when it started out as collective of stores before opening up as the Urayasu Bridge Fish Market in 1954.
The now unionised market vendors packed up and moved operations to the current location in 1969, four years after the opening of the Tozai Line. Urayasu Station, on the same line, opened the following year.
It's not without a certain sense of irony that one reads of the doomed market that it "grew together with the Tozai Line." And this on the market's webpage no less. These days one could make the case that it's the same train line that is taking people away from the market rather than to it, and that similarly the web is reducing institutions like the humble market to tourist nostalgia, or worse, ruin.
Notices of Urayasu Fish Market's closure cite the age of the facility and its fitness (or lack thereof) to deal with earthquakes and other such disasters. (Much of Urayasu, being close to Tokyo Bay, is built on reclaimed land and suffered significant damage to its streets as a result of the Great East Japan Earthquake in 2011.)
Perhaps more tellingly though, it seems discussions were held to relocate or rebuild the market, but no viable plan appears to have emerged. It's just not worth it?
Visiting the market today you might be tempted to describe it as having a faded charm, or a grizzled, no-nonsense character, both of which would be fitting. Walking around the stalls and piles of styrofoam boxes here (Urayasu ichiba does a lot of wholesale) is to be a world away from the brutally shiny, utilitarian efficiency of the town's shopping centers and malls, and it might be easy to follow up a visit with some sort of lament about how they "don't make em like this anymore."
Well, they don't. Because, rightly or wrongly, not enough people want them. Or at least they can't be bothered with making separate runs to the market for meat and fish, to the local bakery for bread, to a local farm for vegetables.
And besides, that faded charm that we might romantasize about often comes with old-timers smoking cigarettes openly around fresh food and in-house eateries that serve liquor with their morning menus (both true of the Urayasu market). That sort of stuff just doesn't go down well any more.
"In Urayasu fish market we do "old-fashioned face-to-face sales," and professionals cook and process foods on the spot," reads a passage of the market's introduction.
Perhaps here though, we really can find something to justifiably lament. Places like Urayasu ichiba are arguably rare opportunities for us to share time and space with, and receive insights from, experts. Real ones rather than the pretenders with the loudest gobs on the Internet that we have to sift through on daily basis.
Face-to-face communication, too, a dying art in an age when people are boasting of friends they have thanks to social media. Friends they've never met.
I can't get too holier-than-thou though. I'm cripplingly insecure in my face-to-face communications, and I've scant need for a market like this, but a part of me does see the closure of Urayasu Fish Market, and other institutions like it, as reflective of something to be cautionary about.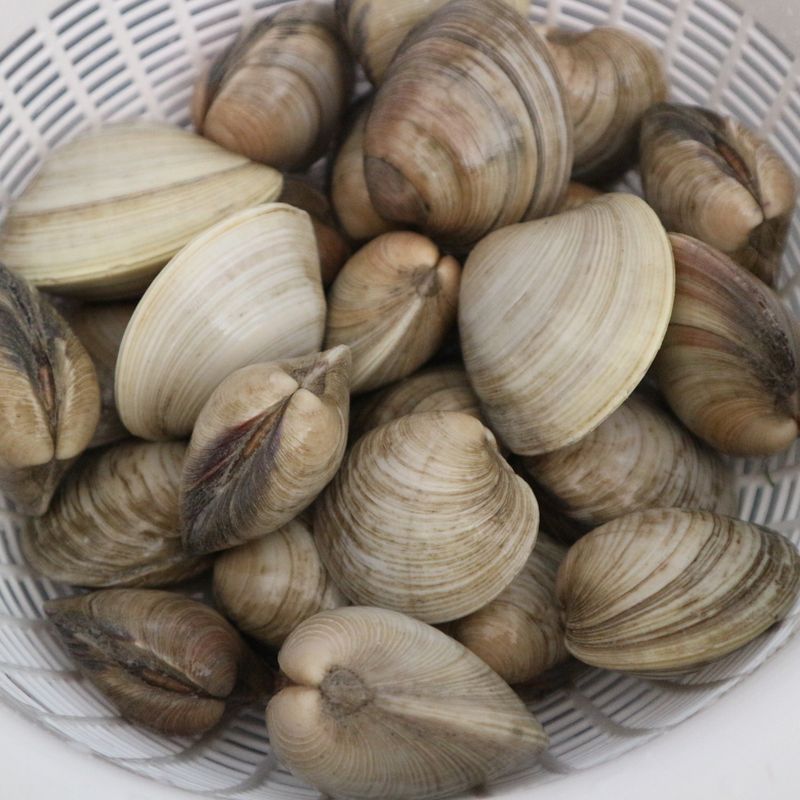 Hamaguri bought this morning from Urayasu Fish Market for 500 yen
---