May 2, 2015
And The Longest Restaurant Queue In Tokyo Is For ... Tendon?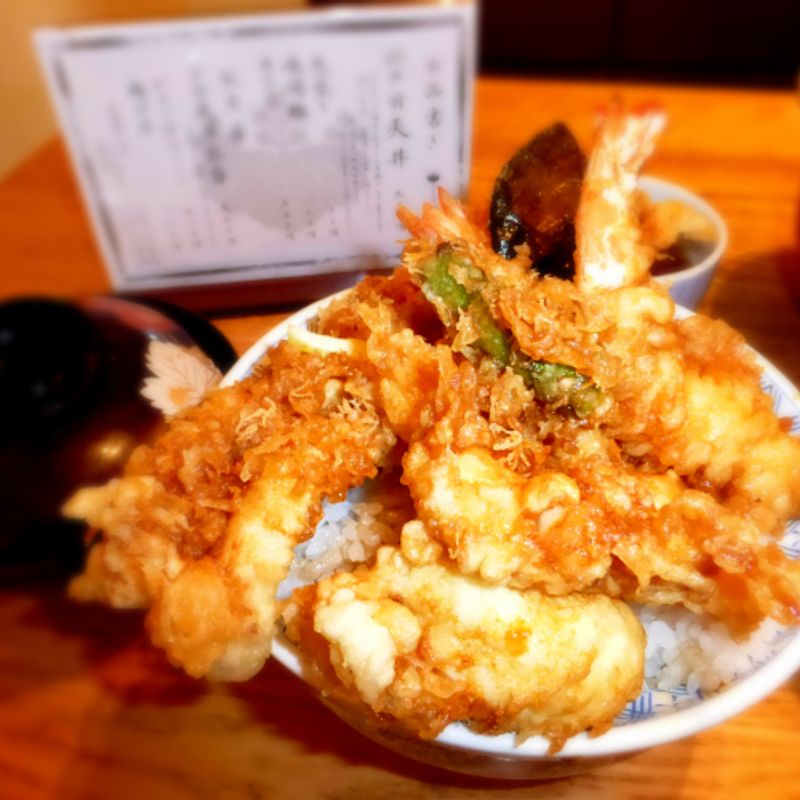 We've mentioned before at City-Cost the nonplussed attitude Japanese people seem to have about queuing for food. However, when your friends are actively searching the Internet for 'restaurant with the longest queue in Tokyo', it must be regarded as an infallible barometer of quality (that, or they have a fetish for standing in lines). Either way, the (very unofficial) award for the eatery with the longest queues in Tokyo goes to a pint-sized tendon joint in Tokyo's Nihonbashi area – Kaneko Hannosuke/金子半之助.
Tendon/天丼; tempura don – deep fried vegetables and seafood on a bowl of rice.
You'll find Kaneko Hannosuke a few paces south of Coredo Muromachi, tucked into a small side street off Chuo-dori. On the way there, friends gleefully told me that during the lunch time rush, queuing times can reach up to three hours. I couldn't bring myself to match their excitement about this stat. Fortunately, we arrived at 10:30 on a Sunday morning, some way off lunch, but even so, had to wait around 50 minutes to be seated. There's a thermos of hot tea outside to help kill the time.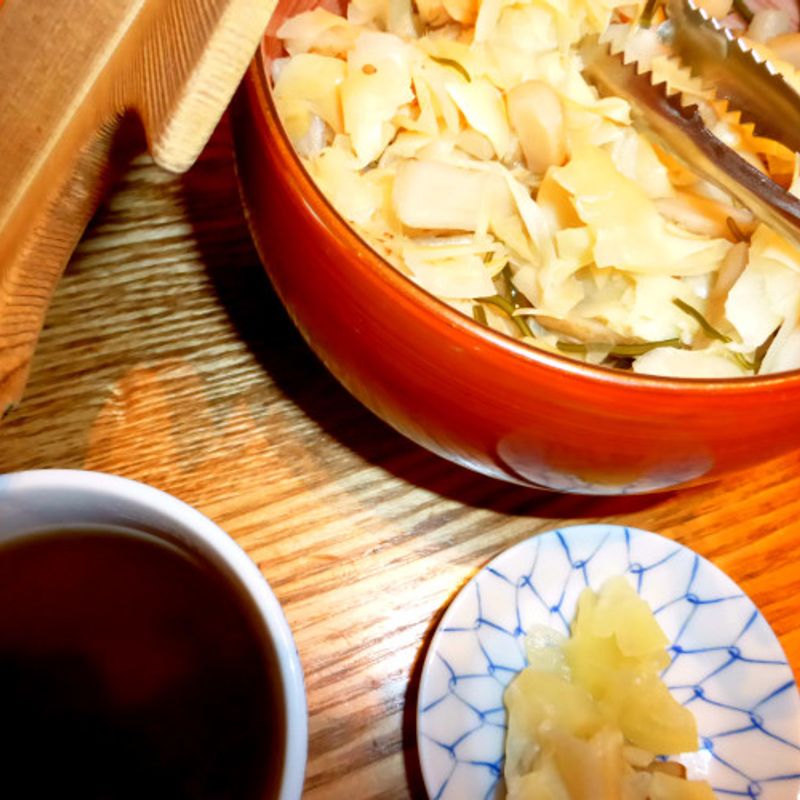 Quality of food aside (more on that later), a contributing factor to Kaneko's long lines may be the limited seating capacity (it must be the bane of larger establishments in Japan that they have a hard time drawing sizable queues!). The first floor counter, from where you can see dishes being prepared, squeezes in 6 diners. Upstairs, 4 booths accommodate 14. If you're a party of less than 4 you may have to share a table with others.
Waiting on the tables are two large bowls of pickles, one containing daikon/大根 (Japanese radish), the other, a mix of gobou/ごぼう (burdock) and shoga/生姜 (ginger), known as garigobou/がりごぼう . These are to be picked at and eaten in tandem with the tendon. The gobo/shoga mix is said to be particularly good at aiding the digestion of sea food.
As a nice Japanese touch, tea cups have two black beans within to add an extra kick to your complementary tea.
Kaneko's menu is limited to one main dish … tendon, or rather, edomae tendon/江戸前天丼. Orders are taken as you queue (payment is made at the table). The tendon itself is 950 yen. You can size-up the rice (oomori/大盛り) for 100 yen. A side of miso soup is 120 yen. We went with the standard portion of rice. Our dishes arrived promptly after being seated.
The tendon dish is, as they would say over here, volumey. Make sure you come with an appetite! Heaped on top of the sweet rice is a generous collection of deep fried goodies. Seafood comes in the form of a sheet of seaweed/nori/のり(yes, deep fried), two sizable shrimp/ebi/海老, some very soft, diced squid/ika/イカ, and the star of the show, a huge piece of Conger eel/anago/穴子. The dish wouldn't be Japanese without getting an egg in on the act. Kaneko duly obliges with a (very) soft boiled effort, deep fried of course! The whole ensemble is finished off with a dressing of tentsuyu/天汁sauce.
If you've come to fear your tempura dishes as a greasy, limp stodge-fest, rest easy. Kaneko's offering is lightly battered, crisp, sweet … perfect? It might just be worth the wait!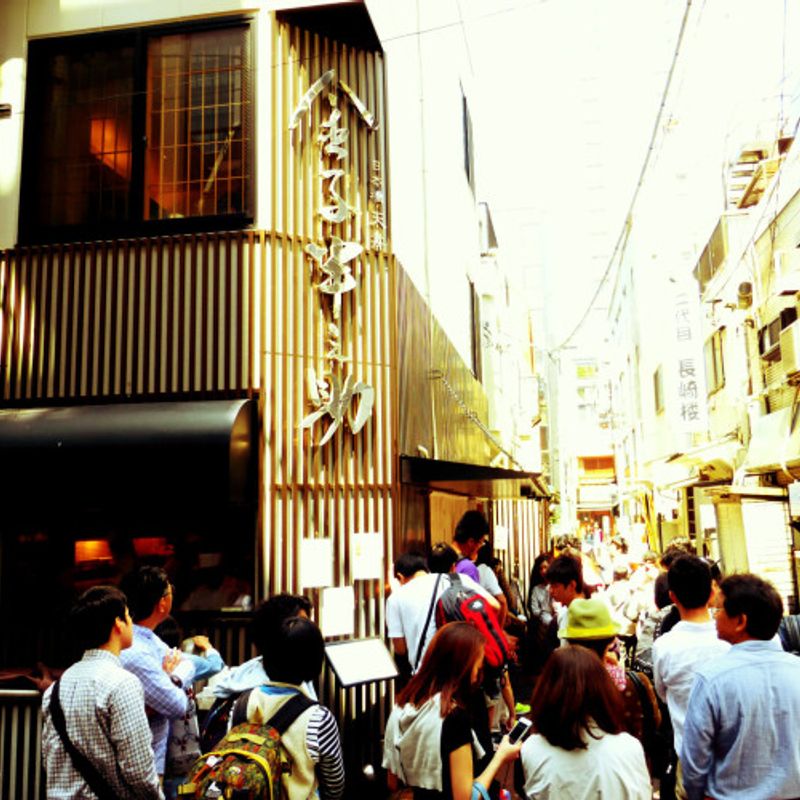 Address: 1-11-15 Nihonbashi-Muromachi, Chuo-ku, Tokyo
Tel: 03-3835-3139
Hours: 11:00 – 22:00 (Monday to Friday), 10:00 – 21:00 (weekends & holidays)
Web: http://hannosuke.com/shop/
Access: Exit A1 Mitsukoshimae Station (Metro Hanzomon and Ginza Lines)
---