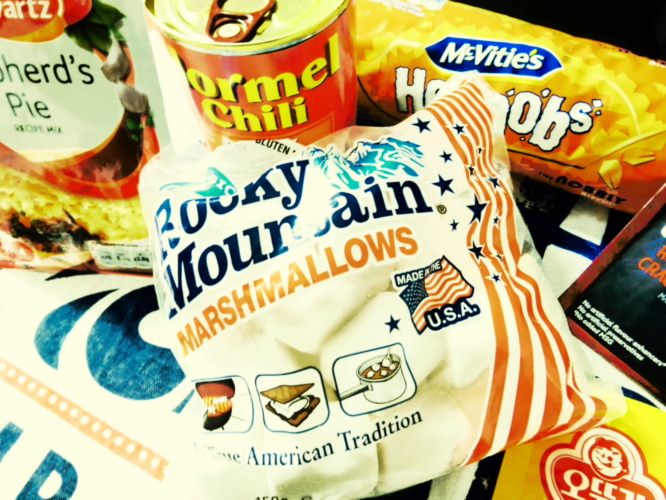 OK, so we all love living in Japan, and many of us would have to recognize the improvement in our diets made by the nation's cuisine. However, stay 'in country' longer than that initial 'honeymoon' period, and it won't be long before you begin to pine for a taste of home. But don't jump ship just yet! Check out these nationwide import food hubs first.
Costco shouldn't work in Japan. There just isn't enough space, is there? In a country where supermarkets desperately compete to be closest to the train station, and whose Lilliputian size servings still struggle to find space in 'micro' trolleys, America's wholesale retail behemoth seems an unlikely success story.
But a success it is, having expanded to 22 locations nationwide. Remarkably, they haven't had to compromise on size, with each store offering the same gargantuan warehouse set-up. The key word here is suburbia. Most stores are a bit of a trek from train stations, and to really get the best out of Costco, you need a car. If you can make it here though, a world of super sized gluttony awaits.
The products are the same; stacks of boxes, cans, and bags of food that you miss from home but can't find in your local 'sooopa' in Japan. The prices are not too different either, (just a shade more expensive).
Costco novices should note that you need membership to shop here. An annual plan costs 4,000 yen (ex. tax). Set it up online, here. Members may bring two guests into the store (presumably to help with the heavy loads).
Bags are not provided at Costco, and don't rely on there being any boxes, either.
For those who are interested, Costco is one of the few places in Japan selling ample sized turkeys. Check if your oven can accommodate it, first!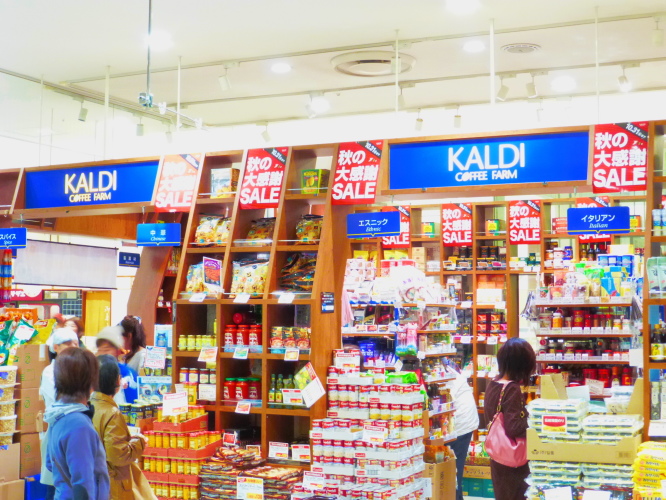 Maybe the most accessible place to find imported food in Japan. Stores are nationwide, with almost every major urban area having at least one, and they are never far from a train station.
The shopping experience here is the polar opposite of that which you will find at Costco. Stores are very tight on space (a situation exacerbated by staff handing out free cups of coffee at the entrance), products are pretty pricey, and almost nothing is offered in bulk.
That said, with over 10,000 items imported from some 90 countries, there's every chance of finding a treat from home. Pasta sauces, curry pastes, South East Asian flavorings, are all on hand to spice up your dinner. Chewy sweets from Germany, a favorite chocolate bar, and that bag of Swiss-made granola you've been looking for.
Kaldi also sells seasonal, chocolate based decorations for the festive times. Oh, and as the name might suggest, coffee. Lot's of it!
It can be easy to miss Supermarket Seijo Ishii. It has the look of those 'specialist' convenience stores that are made for people who think they're too good to shop at regular ones. In fact, that's not too far from the truth. Seijo Ishii is aimed at those with a little more money to spare. Sundry items and snacks that are as 'common as muck' back home, are billed as something only people with refined tastes (and deep pockets) can enjoy. Still, these nationwide stores are a useful resource for homesick expats. They have a great selection of jams and teas, alongside a more limited choice of snacks, chocolates, cookies, and cereals.
Seiji Ishii is a fine place to shop for imported wines and beers.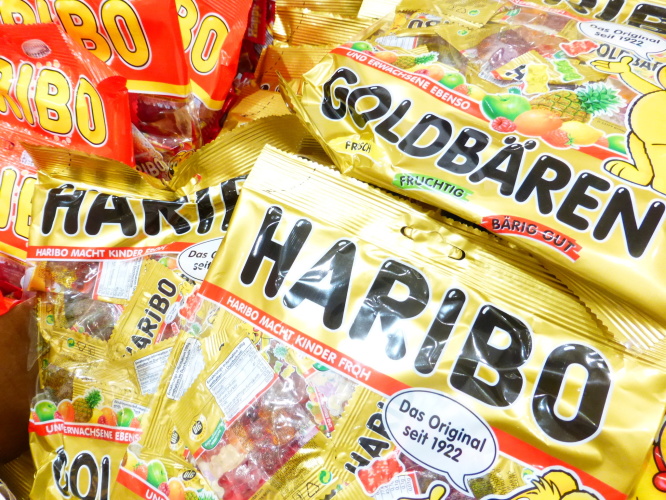 Meidi-Ya has been in the business of selling imported foods almost since Japan reluctantly opened its doors to foreign trade. The fact that it's still around today suggests an operation that is good at keeping customers satisfied. As well they should be. The groceries on offer in these mid-size stores are for those that enjoy the finer things in life. Unfortunately, they have prices to match.
But we're not so shallow as to be controlled by money, are we?! Either way, if you can get beyond the price tag, serving up some of these goods to visiting friends is sure to impress. It's also a great place to shop for cheese.
There are plenty of stores in prominent spots around Kanto. Further afield, locations are limited to Osaka (Namba), Nagoya, Kyoto, Okayama, and Sendai.
Yamaya probably does the best job of balancing easy access (stores are nationwide and usually in central areas), with reasonable prices.
You'll find a variety of that which you miss most; peanut butter, cereals, cheese, pesto, quality pasta. But where Yamaya really comes up with the goods is in its choice of juices and booze. A welcome selection of imported beers (more than a few coming from Belgium) share tight space with domestic craft/macro offerings. Brits who like their beer bitter, will also find something to quench the thirst.
Costco aside, all of the above offer online shopping.
The online services below will go to Costco on your behalf.
http://www.theflyingpig.com/tfp/shop.asp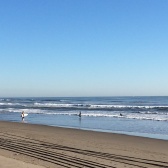 Traveler, surfer, and scribe. Based in Tokyo for six years.