May 4, 2017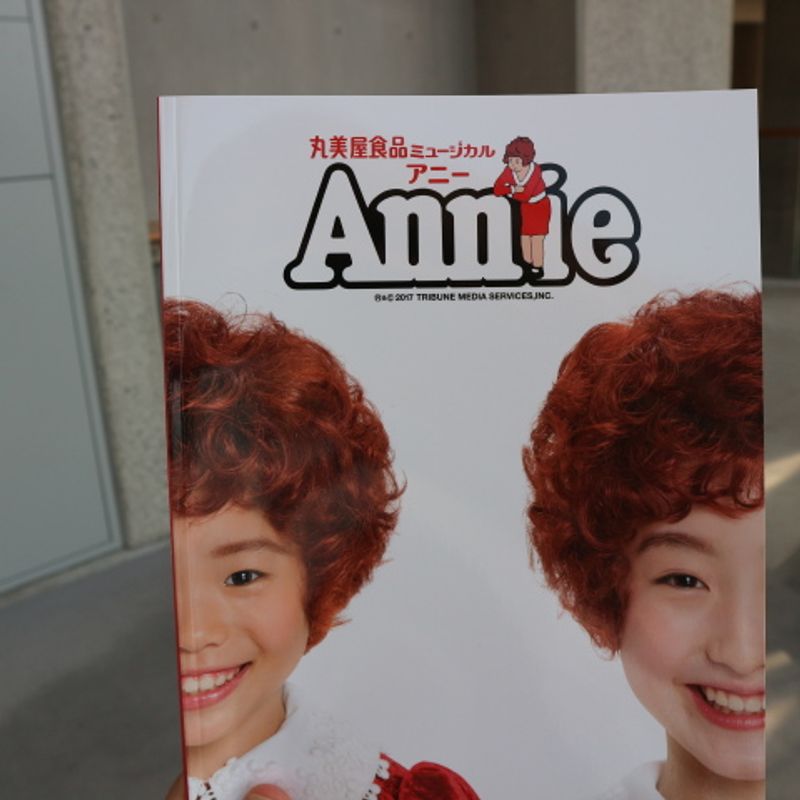 My Golden Week in Japan kicked off in highbrow fashion with a trip to the theater. OK, so a musical production of Annie perhaps doesn't qualify so well in that regard but it's certainly an improvement from YouTube or a Tsutaya DVD rental.
It had been years since I'd last ventured into a theater, and upon being invited to see this production of Annie at The New National Theatre Tokyo I had flashbacks to childhood trips to see pantomime with my parents and sisters at Christmas. As for the story of Annie, even though I must have seen one of the movie versions a number of times over the years, all I could recall of it were the "Tomorrow! Tomorrow!" chorus and a few bars of 'Hard Knock Life', (although that's largely thanks to Jay Z rather than the original musical). A cursory bit of research for this blog post revealed that Annie goes back to an American comic strip launched in the 1920s, Little Orphan Annie, itself based on a poem written in the late 19th century.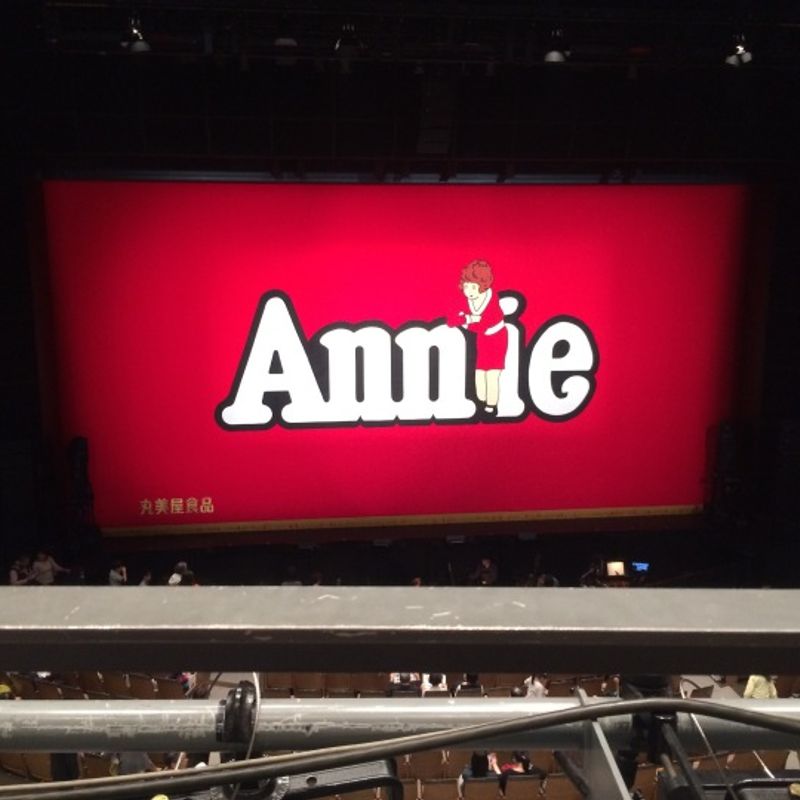 Apparently, a musical production of Annie is an annual event in Japan. This year's 'Annie' seems to have something to do with Nippon TV among others, notably furikake maker Marumiya (丸美屋). In fact this is where we got our free tickets from; friends who'd sprinkled enough furikake on their rice over the months that they'd collected the requisite numbers coupons to send off and win a prize (four tickets to Annie, in this case). The freebies continued after the show with Marumiya (丸美屋) goodie bags handed out to all audience members.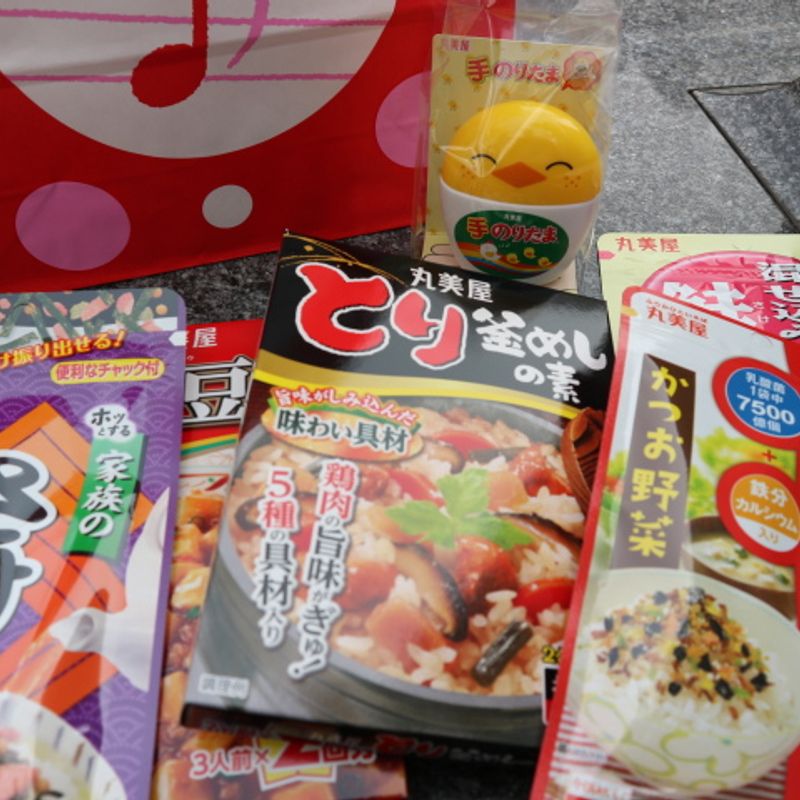 The New National Theatre Tokyo opened its door to the public in the late 90s. It's a modern looking structure, all straight edges and sharp corners, decorated outside with minimalist water features. The facility is right outside one of the exits of Hatsudai Station, near Shinjuku. Not that I'd know, but people say it's a world class facility, and the theater homepage talks of being Japan's only national theater dedicated to opera, ballet, dance and drama.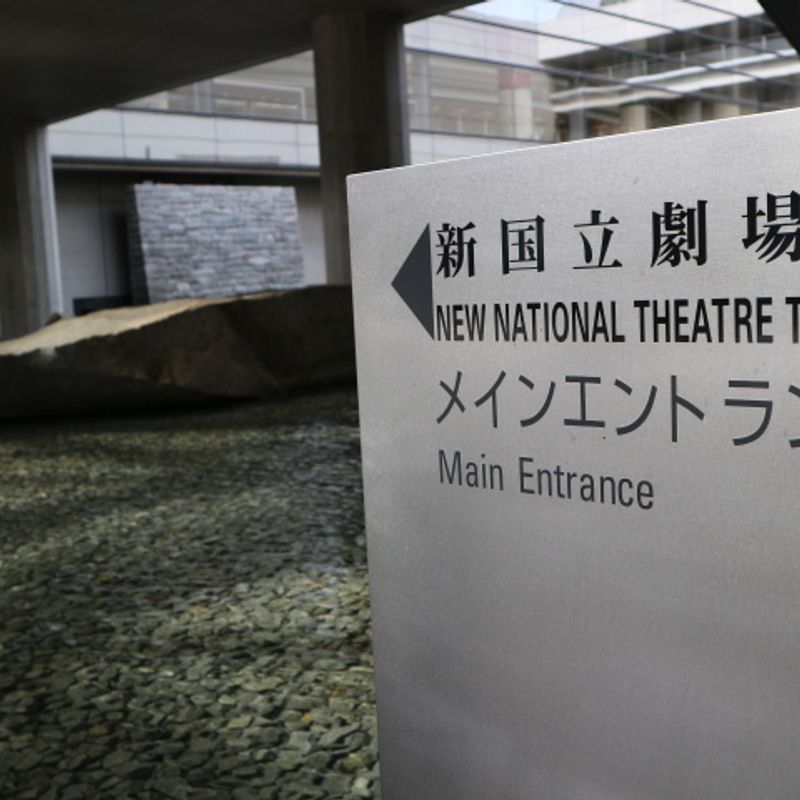 Our Annie show started at 12:00 pm. I would say nearly half of the audience were yet to enter their teenage years. (The kid sat next to me had breathing that was so nasal I initially thought they'd fallen asleep and were snoring). The production was broken down into two sittings (70 mins / 50 mins) with a 20-min interval. During the interval a small bar/cafe counter sold teas and coffees (400 yen), as well as wine and beer (too early). Profiteroles and ice cream were 500 yen.
As for the production itself, well, I'm a musical / theater philistine so am really not the best audience member to pass judgement. Anyway, it was fun. The big song and dance numbers had all the requisite pizzazz and 'jazz hands', and the cast could certainly belt out a tune. Despite being in Japanese, the Annie story is simple enough that any language barriers were fairly negligible. Between the main numbers I was struggling a bit, and my bum started to get numb a good 20 mins before the interval. As for the cast, I'm told there are one or two 'celebs' in there, but they meant little to me. The part of Miss Hannigan (the drunkard who runs the orphanage) is played by Brazilian / Japanese actress and singer Marcia, and I have to say, she was brilliant, a jittering, wobbling whirl of drunk energy and sex appeal. The show is worth it for her alone. The production has two Annies (as well as two, rotating teams of child cast members, as I guess is required by Japanese law). There are two dogs, also. I don't know whether our's was Oz or Munroe. Whichever it was, I'm assuming the barking was improvised rather than scripted.
I'm trying to think if there were any noticeable cultural differences between the Japanese musical experience and that from back home, but non jump out. Everyone clapped in the right places, and there was the usual encore to show off, and shower applause on, individual cast members.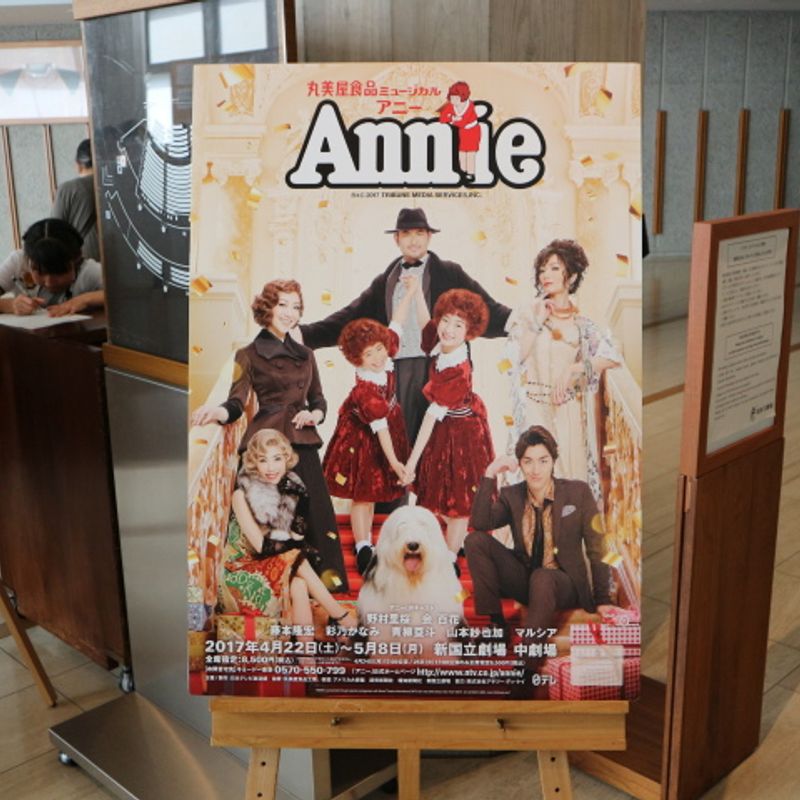 The Annie production at The New National Theatre Tokyo runs until May 8. Tickets are 8,500 yen (inc. tax). Programs (Japanese) were 2,000 yen.
After the Tokyo shows, Annie is touring Japan during the summer …
Osaka
Umeda Arts Theater: Aug 10 - 15
Sendai
Tokyo Electron Hall Miyagi: Aug 19 - 20
Nagoya
Aichi Arts Center (Big Hall): Aug 25 - 27
Ueda (Nagano)
Ueda Santomyuse: Sept 3
Annie (Japanese): Website
NEW NATIONAL THEATRE TOKYO: NNTT
Map
---