Mar 26, 2017
Cold, wet, and windy Kujukuri. Feels like home!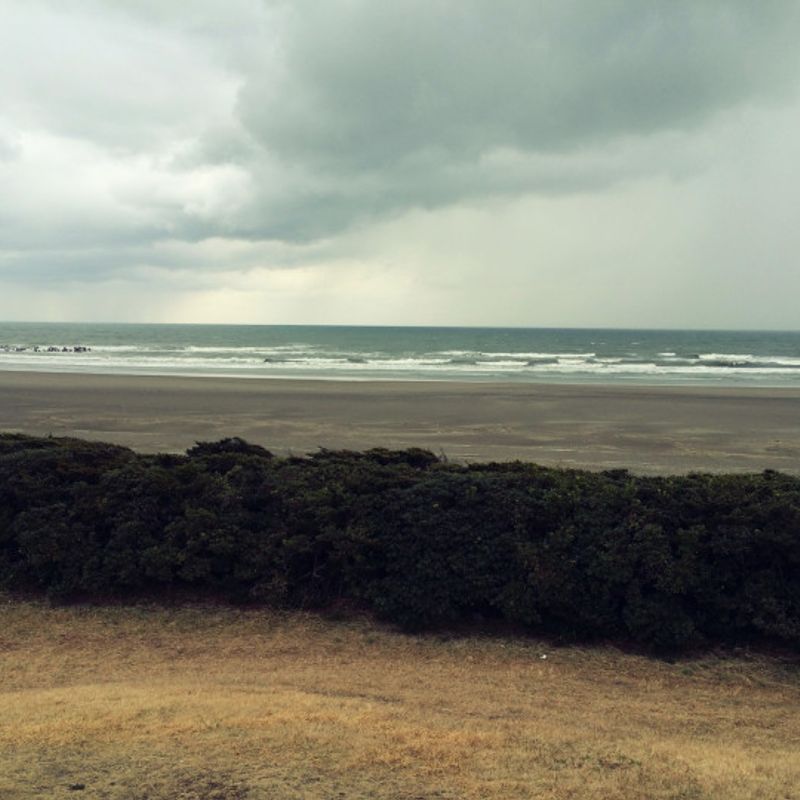 If I can help it, I refrain from the checking the surf forecast for the weekend until some time on Friday. I do this out of fear. If it turns out that there will be no surfing over the weekend, I'd rather not know about it until later. The prospect of work without the reward of surf is more than I can be bothered to bare.

Sometimes you just have to go and give it a try though, even when wind charts are telling you to spend your Sunday morning in bed. It's a daft form of denial I suppose, especially when it's going to drag you out of bed at 4 am and into the cold and wet dark. Still, one of my favorite things about getting up for a surf is stealing out of the city on empty highways with a good CD playing in the car. It's one of the few times I listen to music through speakers.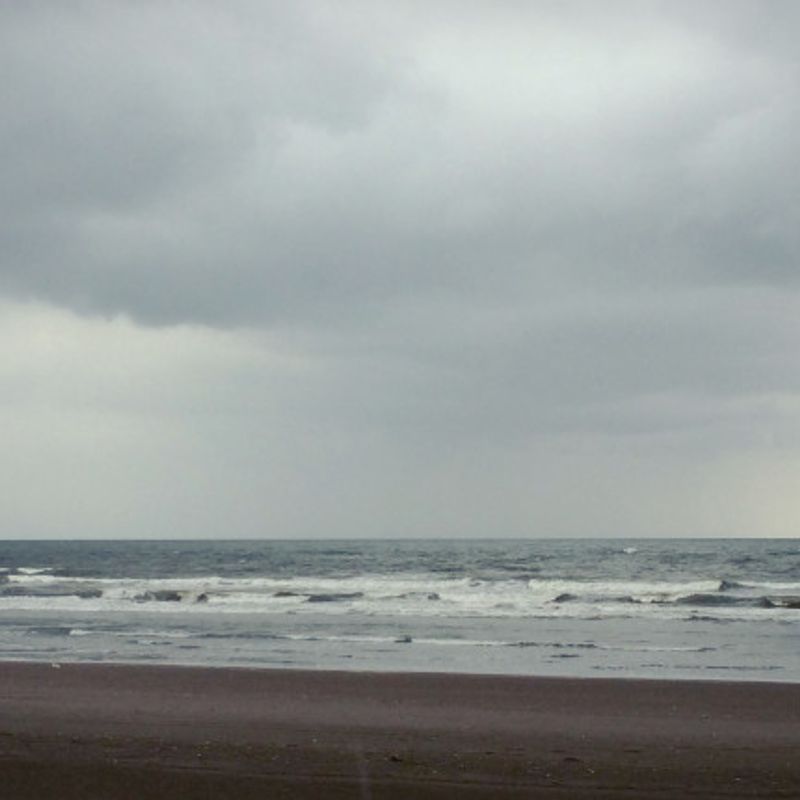 There are indicators I look out for on route to the beach in Chiba which give me some idea of what the ocean will be like. The first is a river seeping into Tokyo Bay. From the bridge I check the surface of the water; if it's glassy, that's a good sign. Today it was a little bumpy, but not really giving too much away. Of course, it's not until you actually lay eyes on the ocean that you know if you're going to be surfing or not. There is, however, one more advanced indicator that is rarely off; the old geezer that attends to the car park by the beach. This morning he greeted me, "Daijoubu kai?". A kind of eyebrow raised, Are you alright?. Not a good sign (we still can't see the ocean at this point). Then he nailed the coffin shut, "Ki wo tsukete ne!". Take care, alright!. Now, he only ever says that when the ocean is rougher than a hangover. So there and then I knew that the surf was likely a no go.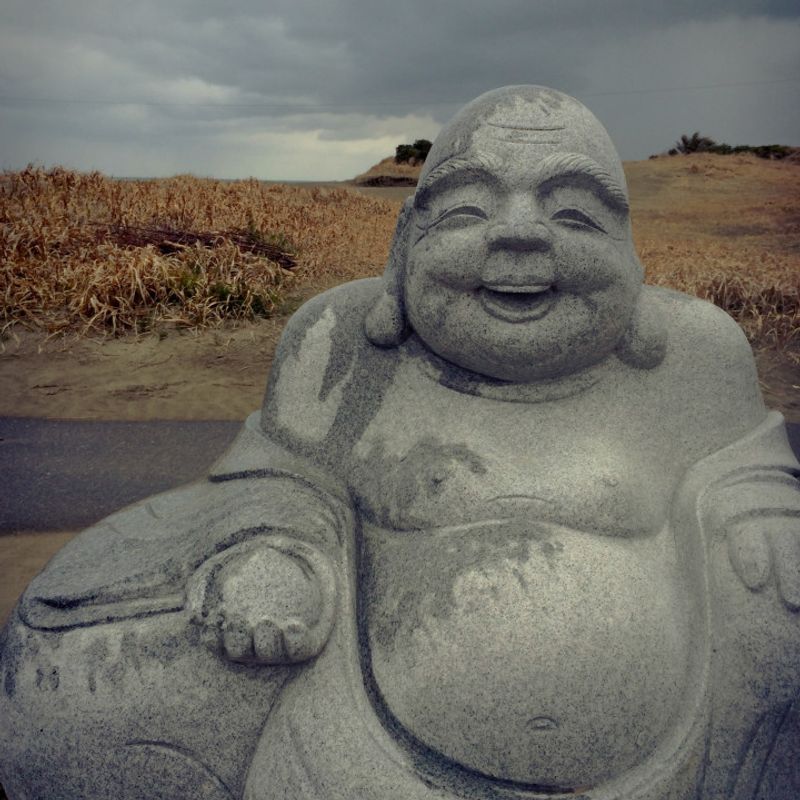 (Don't know what he's looking so happy about!)
This morning I probably should have turned around immediately and headed for home. I decided to hike around for a bit and get soaking wet, instead. This kind of weather reminds me of home though (even after plenty of years in Japan, it still isn't home) and it felt nice to be out in it. The scruffy desolation of a Japanese beach outside of season and in grotty weather also has the look and feel of mid-winter seaside resorts back home. In the end, despite getting soaked to the bone, I enjoyed snapping some pics of beach (sorry, this is the Fudodo area of Kujukurihama, by the way). I took these with my pretty out-of-date iPhone (Are they ever in?) and played around with some filters when I got back.
Kujukurihama, Chiba on a foul Sunday morning then: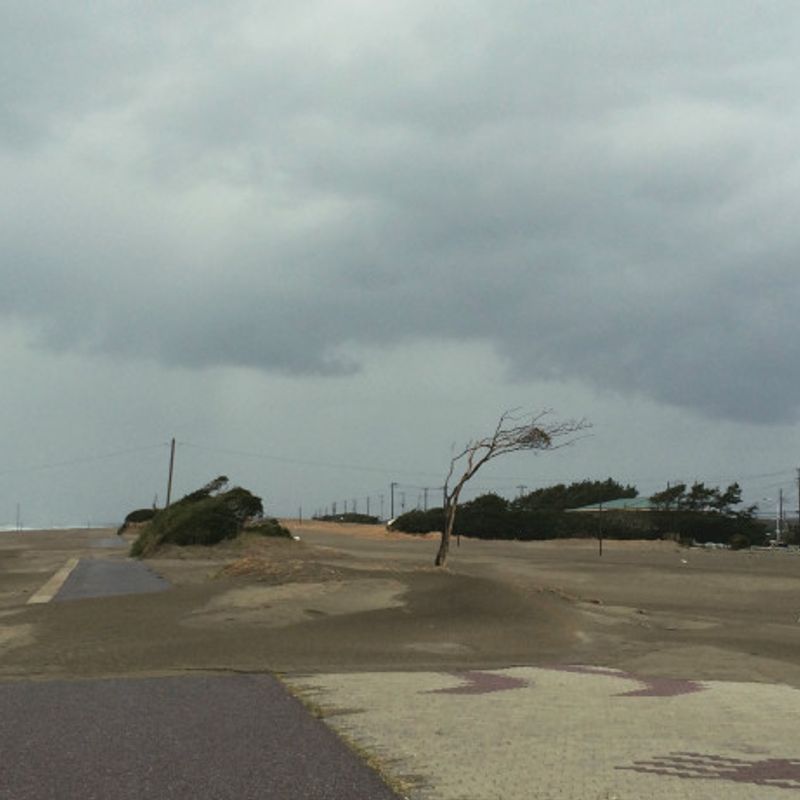 (Wind swept)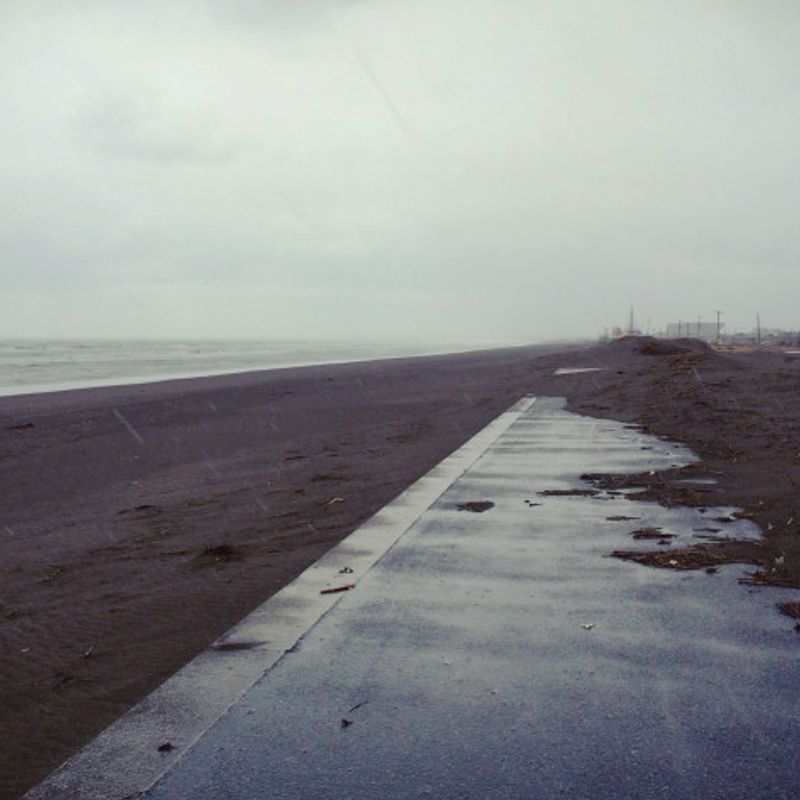 (I snapped this as I was racing back to the car to save from getting any more wet)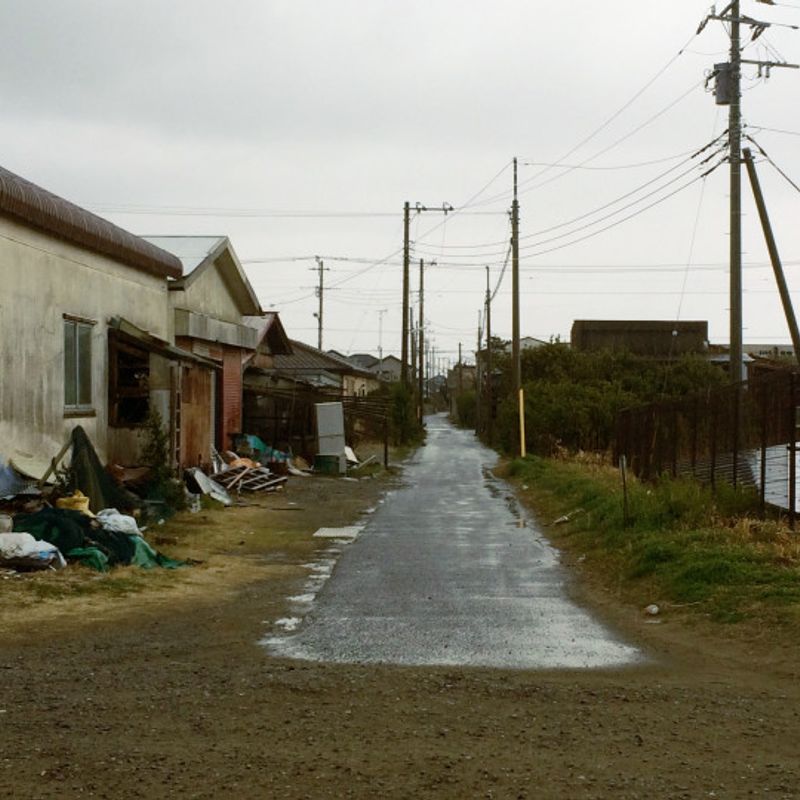 (The other side of the road that runs parallel to the beach; houses that look like they've seen better days)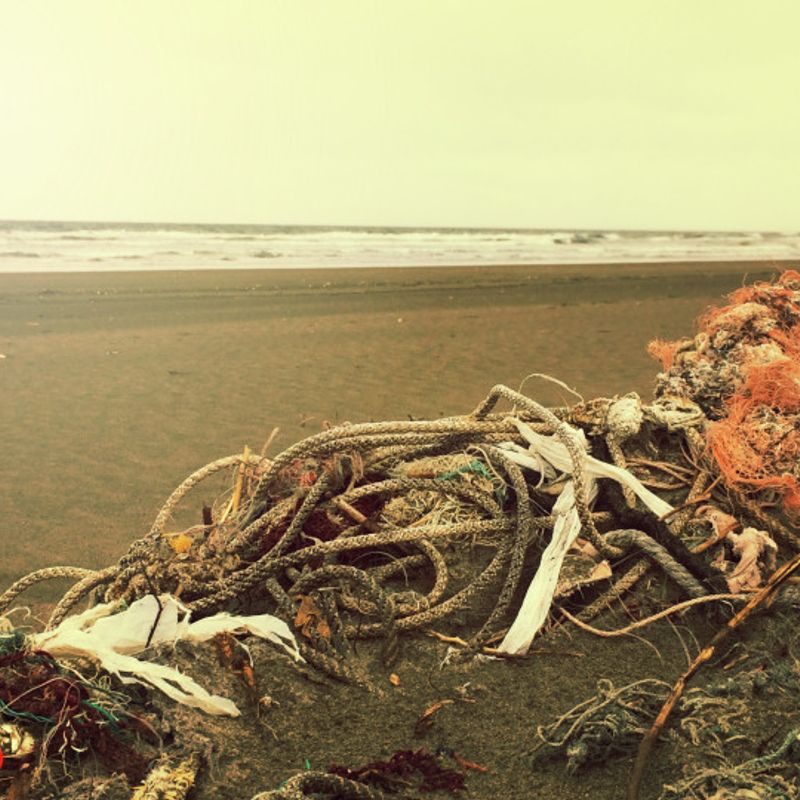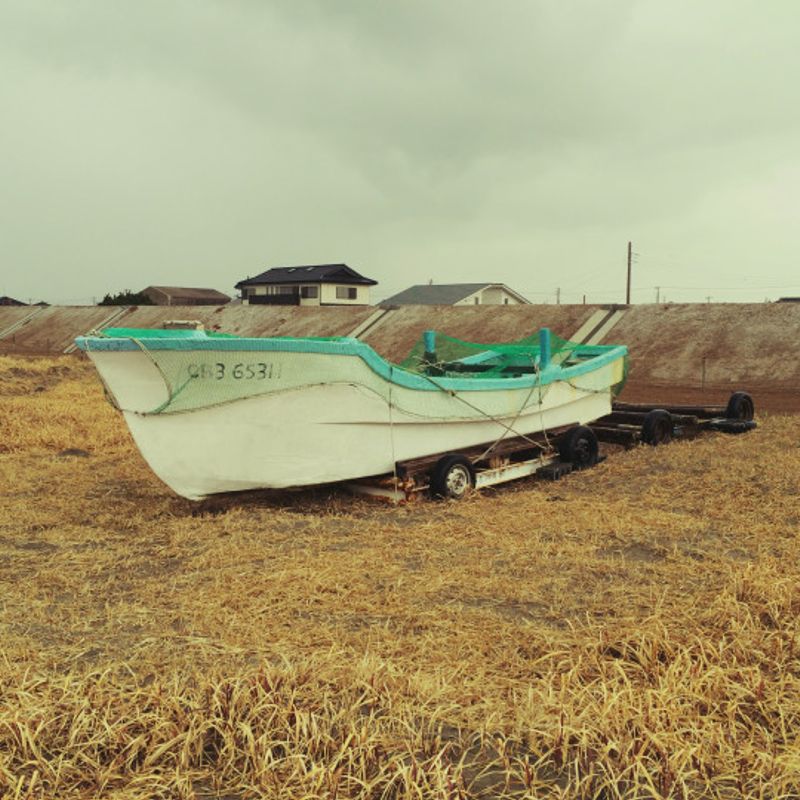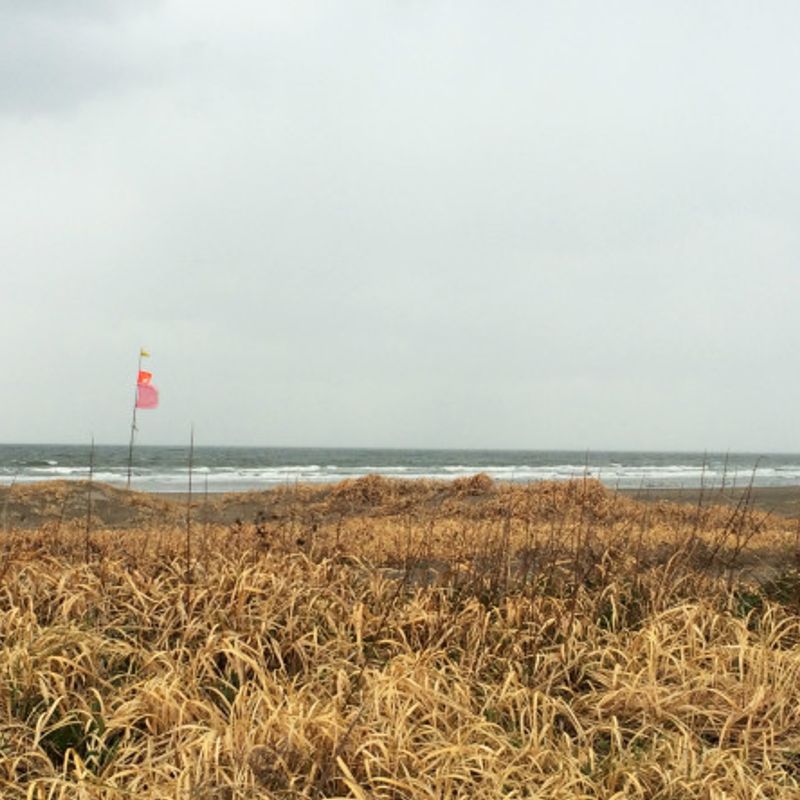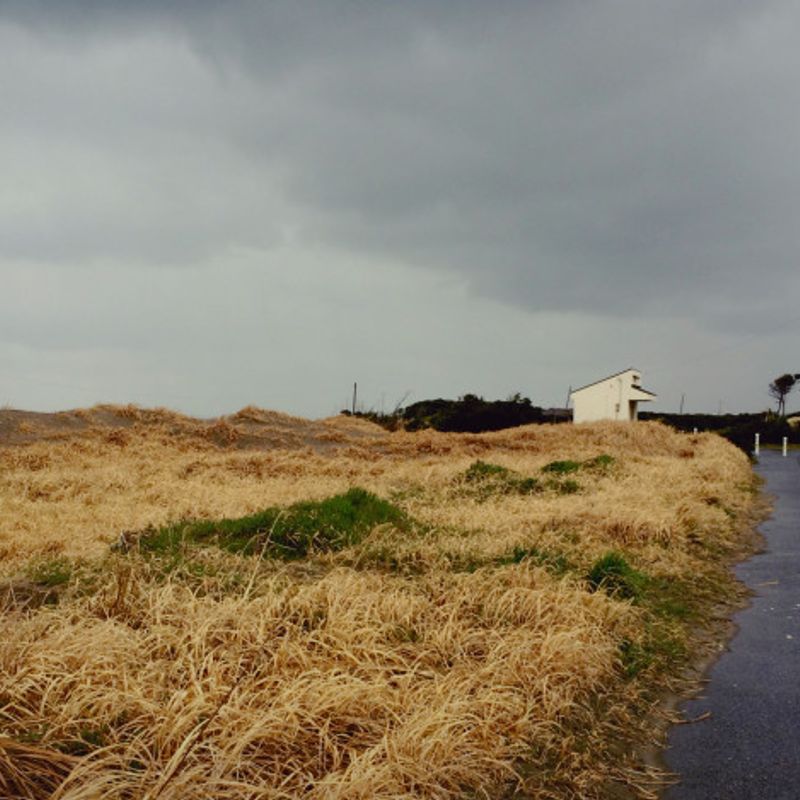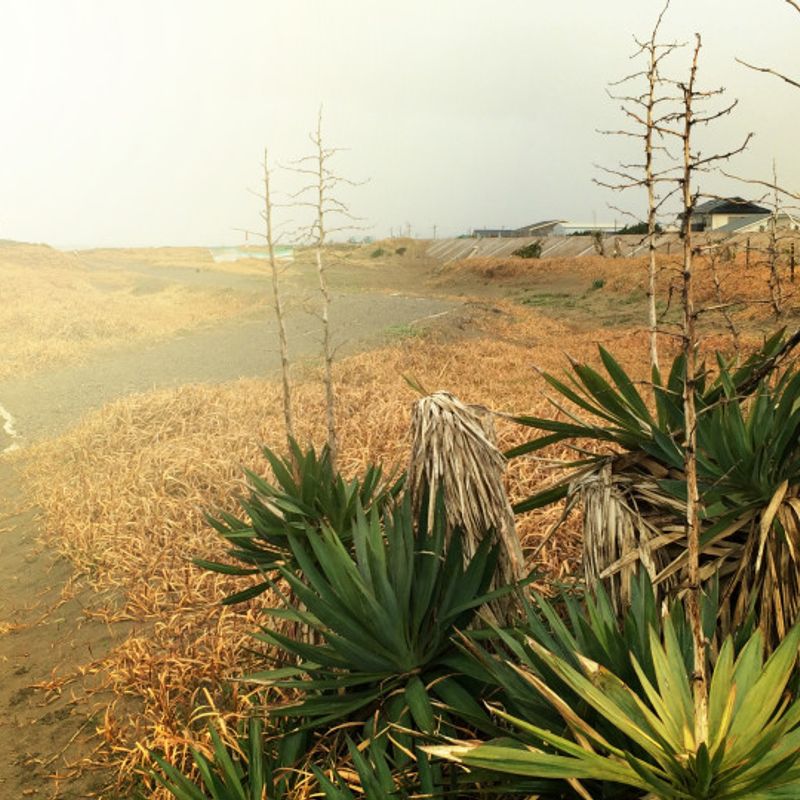 ---