Mar 22, 2017
In the summer of 2015 Hiroto Ohhara (大原 洋人) became the first Japanese surfer to win the U.S. Open of Surfing held at Huntington Beach, California. To put this into some kind of perspective, it's a sporting achievement akin to, and as unlikely as, Leicester City winning the Premier League (only with far less money involved). In front of Huntington Beach's arena sized crowds (some of the largest in surfing) Ohhara saw off a field in 2015 that, as always, was full to the brim with the usual mob of Australian, American, and Brazilian surfers, all seasoned competitors, tour veterans, and heavy wave chargers. In that victory Ohhara jumped from No. 81 to No.13 on the World Qualification Series tour and thus was in spitting distance of qualifying for surfing's elite tour for 2016. He would have been the first Japanese surfer to do so. His amazing win and his name barely made a ripple here in Japan. Ultimately he didn't make the elite tour in 2016 and now in 2017, Japan is still waiting for representation on surfing's top tour, the recently name-changed World Surf League Championship Tour.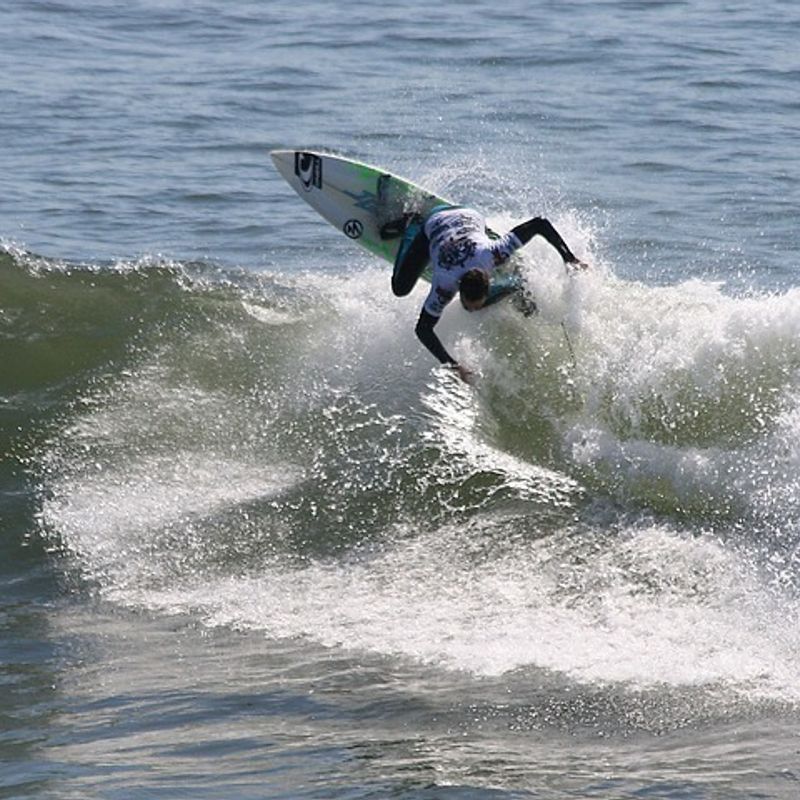 (Surfer, unknown, Huntington Beach, California)
I'm writing this now because the above-mentioned tour recently wrapped up the first of event of the year at Australia's storied Snapper Rocks on the Gold Coast. It's a sports event that likely had plenty of Japanese among the spectators given their penchant for study breaks and surf in that part of the world. But there were no Japanese competitors (men or women) for them to cheer on and I want to contemplate why this might be so?
Why even ask?
There are plenty of nations that aren't dining at surfing's top competitive table (nearly all of them, in fact). A cursory glance at the 'Top 34' reveals a blur of Australia, America, Hawaii, and Brazil. The one's that stand out do so exactly because they are not part of that triumvirate; France, South Africa, Portugal, Tahiti (French Polynesia), and Italy (yes, Italy). So why should Japan appear on this list?
Well, it may come as a surprise, but in industry terms, outside of those countries that dominate competitive surfing and the surf industry as a whole, surfing in Japan is likely at the upper echelons of any list of 'the best of the rest'.
I'm just looking at my The World Stormrider Guide for some numbers. It lists Japan as having some 200,000 'waveriders' (compare that to Australia - 1 million, America - 800,000, Brazil - 500,000). This was in 2004 (when the book was published) but if you've ever been to Shonan on a warm weekend, you'll come away thinking 200,000 is a conservative estimate at best! Surfing is popular in Japan, and it's understandable; Japan loves a hobby, especially all the kit that comes with it, and plenty of people here have the expendable income to get involved. On top of this, much of the population of Japan has relatively easy access to the surf. And the industry is acutely aware of this.
"... it might further raise the eyebrows to know that the country has a pretty rich history of hosting elite tour events."
If it came as a surprise to hear that surfing is popular in Japan then it might further raise the eyebrows to know that the country has a pretty rich history of hosting elite tour events. History being the key word here. In fact, on what was formerly known as the ASP World Tour, the beaches of Chiba were a regular fixture. I was lucky enough to have been 'in country' to catch the tail end of these fixtures at the 2005 Quicksilver Pro in Hebara. That year saw surfing legends Andy Irons and Kelly Slater in a final that would spark what surfing often refers to as one of the greatest rivalries in sport. It was an amazing final held in great waves, but even an epic showdown between the two in front of a large local crowd wasn't enough to keep Japan its place in the future of the sports elite competition calendar.
"What chance or right of a Japanese surfer getting on a tour that doesn't even come to these shores?"
It wasn't long after 2005 that the ASP changed the elite tour format to what it called the 'dream tour'; a concept that would forgo the crowds and a pandering to sales / numbers in favor of putting the best surfers on the planet on said planet's best waves, regardless how remote they may be. That fewer spectators would make it to the events was of little concern given that these things were now streamed live on the Internet to armchair surfers around the world (something that TV was unable to do for the industry). A combination of the best surfers on the best waves sounds good, but for surfing in Japan, it was a blow to the credibility, and it also meant that Japanese surfers would miss out on the wildcard spots given to locals at each event (in this respect there have Japanese surfers at least making cameos on the elite tour). There's an undermining mentality here, too; What chance or right of a Japanese surfer getting on a tour that doesn't even come to these shores?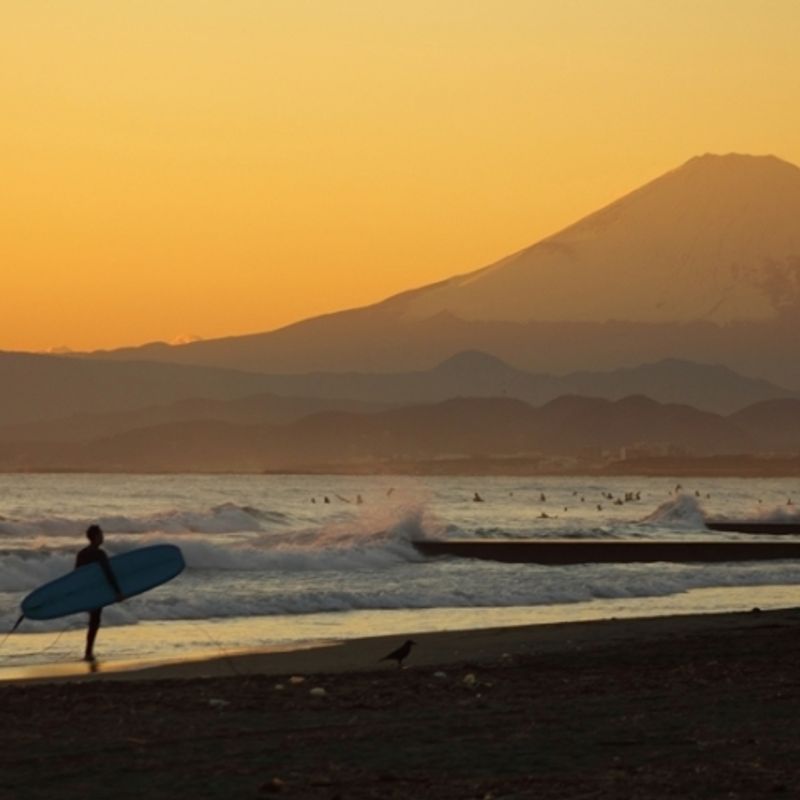 (Image: tonko43 Flickr)


















Japan has crap waves
This would seem to be a safe argument to make. Japanese surfers don't make it to the top because they haven't grown up in the right waves. It's true to a certain degree. Few would argue that Japan is a world class surfing destination although there are plenty of waves here. Good ones, too. But with warmer waters, cheaper prices, and easier communication available on this side of the globe (I'm thinking Australia and Indonesia), why would the holidaying surfer bother with Japan?
The quality of wave argument is further undermined when we look at Kelly Slater, the Michael Jordan of surfing, and one of the most successful athletes of all time. 11 times World Champion Slater was schooled in the breaks of Florida which, temperature and abundance of sharks aside, are probably comparable to Japan in terms of power and quality. In fact, Florida has produced a whole bunch of word class surfers, and it's often cited that growing up in such waves makes a surfer hungrier and better able to get the most out of conditions that aren't always ideal. So why can't the same be said of Japanese surfers?
Is it the money?




Maybe it's an issue of funding? Perhaps surfers in Japan aren't afforded the support from organisations or sponsors that surfers in say, Australia, are getting? Make no mistake, getting to the top of this industry requires a lot of travel and simply doing well in contests won't come close to picking up the airfare tab. No, a surfing talent needs financial backing, and few people are willing to invest in something that has no record of bringing a financial return. Ohhara may have won one of the biggest contests in surfing but people with stuff to sell remain unlikely to be able to do it through his name power. On top of which, what the surf industry is selling is a lifestyle. An unobtainable one for most, but one that panders to dreams of the simple and slow life; of beaches and waves, padding about in sand wearing board shorts and bikinis. Of casting aside the rat race race in favor of a simple home, a garden, and epic waves. All images that are hard to find over here, especially when you consider the backdrop to many surf spots in Japan as being heavy industry and unwanted land.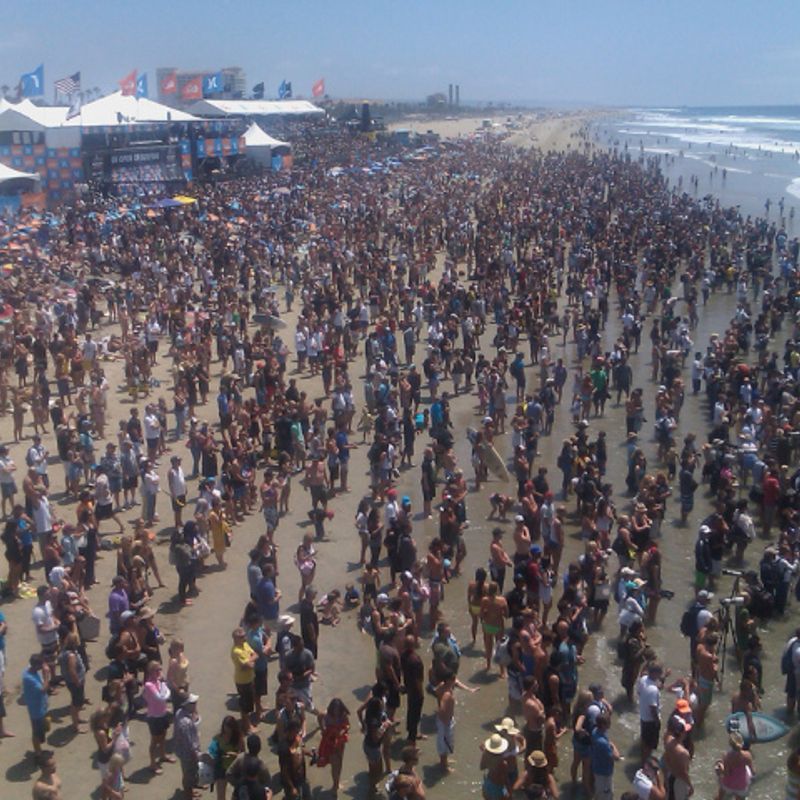 (Huntington Beach crowds, 2010. Image: YoTuT Flickr)
Mentality
I'm clutching at straws here but I'm wondering if there's a mental aspect to this. Have you ever felt that people over here are quick to assume an overly humble position on their supposed lack of expertise or ability to do something? I'm being vague because I can't pinpoint a specific example, and there are plenty of things in which the Japanese have an almost jingoistic sense of pride; food, for example. But with something like surfing it falls into that category of, Well, they do that much better somewhere else, and we'll never get to be as good, so that's the end of that. Maybe it's an overbearing sense of futility that is holding the nation's surfers back.
Awareness
"... in the 2020 Tokyo Olympics the industry's money-makers probably soiled themselves with joy."
Awareness is a double-edged sword for surfing. Those that make money from it, of course, can't get enough. Those that do it for fun, take to awareness with all the enthusiasm of a Monday morning. Make no mistake though, Japan is about to become far more aware of surfing. And the same for the world of surf's potential in Japan. When the decision was made to include the sport in the 2020 Tokyo Olympics the industry's money-makers probably soiled themselves with joy. 'Imagine the sales!!'. Whether not the waves turn up for the 2020 Olympics is for others to have sleepless nights about (and they will), but you can bet your favorite board the event will spark a new generation of surf enthusiast here in Japan, as well as give some of the local pros a chance to rub shoulders with the best. A successful event and a decent showing from 'Team Japan' could well result in better funding Japanese surfers in their bid to reach the top.
How close are they?
The World Qualification Series is a bit like surfing's J2. It's a dog fight around the globe to scrape and scrape for enough points to qualify for the elite Championship Tour. The World Surf League's homepage ranks the surfers on the 2016 'qualification' tour. I'm looking at it now, and can see some 1239 athletes listed on the mens side. If I haven't missed anyone out, I can see Ohhara as the highest ranked Japanese surfer for 2016 at No. 78. He's followed by Shun Murakami at No. 92 and Hiroto Arai at No. 98. On the women's side, we can find Reika Noro at No. 48, Nao Omura at No. 51, and Ren Hashimoto at No. 64, all out of 391 athletes ranked for 2016. So the women seem to be faring much better than the men. Actually, these are pretty impressive numbers in the global context, but given that the men's' elite tour has room for only 34 and the women's' only 18, there is still some way to go for the Japanese surfers.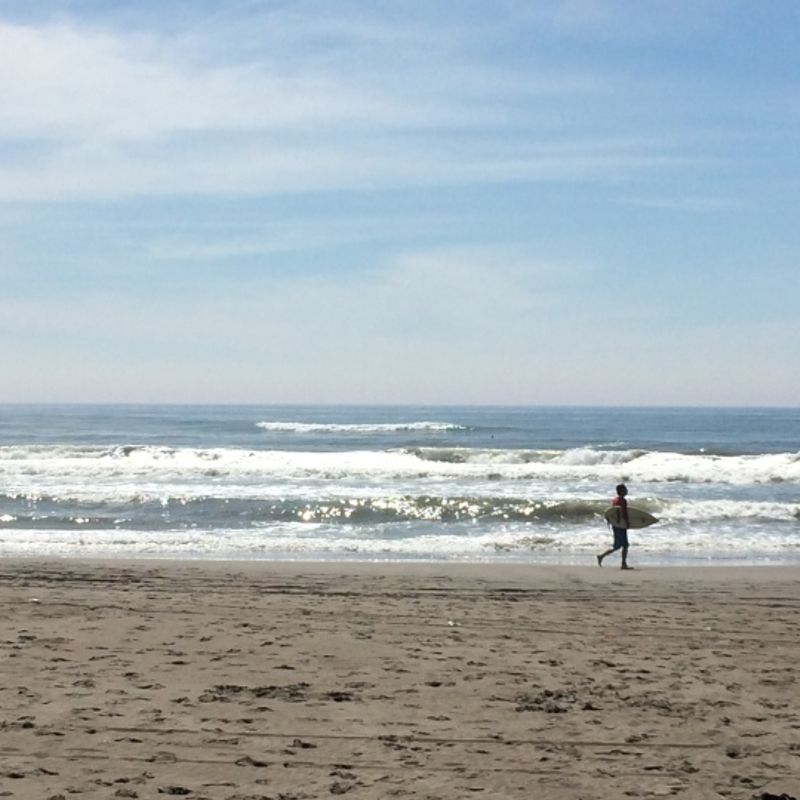 (In my happy place! Although this isn't actually me.)
Again, why?








"... participation from Japan's elite amongst the world's elite would add credibility to my own status as 'surfer in Japan'"
I suppose that Japan has become my 'second team' in many sporting disciplines, and although surfing doesn't really lend itself to sporting patriotism (it is, ultimately, a very solo and personal pursuit), it's nice to see the people around you do well. Far more than this though, participation from Japan's elite amongst the world's elite would add credibility to my own status as 'surfer in Japan'. It's pathetically shallow, I know, but I can't help myself. For years now I've been saddled with an image of someone who's spent their entire life behind a desk, rather than a well travelled surfer. And yes, this bothers me! The eyebrows raised in surprise that I've spent anytime in the ocean wilds, the blanks looks at the idea of Japan have a surf scene (and that I might be a part of it), were once a source of self-deprecating jokes, but have now become a mild irritation. Perhaps having Japanese surfers dine at the sport's top tables will add a bit of credence, however limp, to my own fragile belief that I am a surfer in country that, to some degree, is known for having surf.
If you're interested in surfing in Japan (beyond questions about why Japanese surfers don't compete in the Championship Tour) maybe this would be a good place to start with my posts about surfing:
An Introduction To Surfing In Japan
---