Aug 18, 2017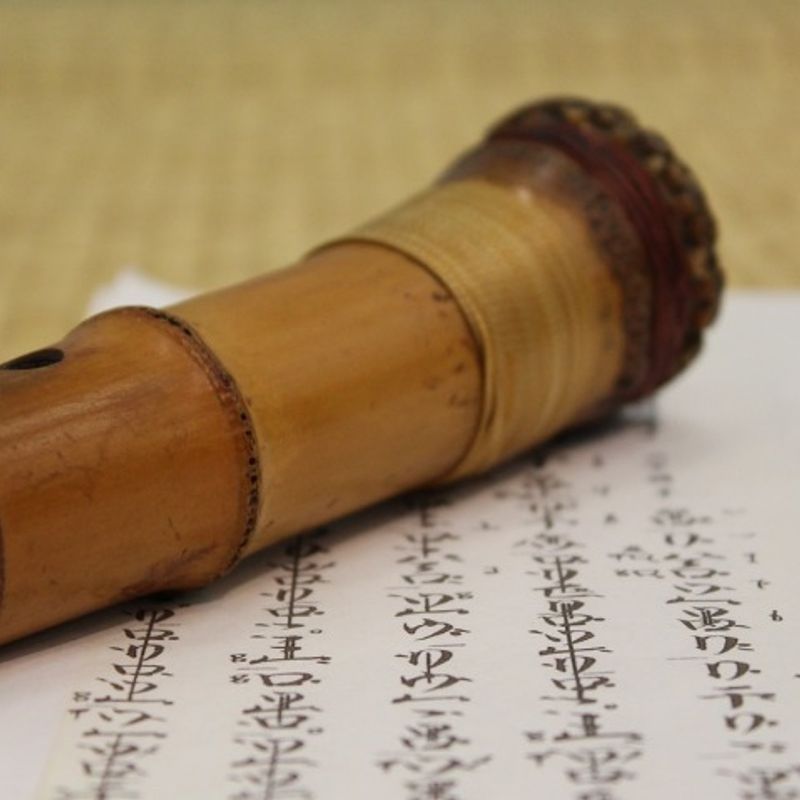 As is often said, you can't "un-know" something and to this effect it's hard for me now to remember that feeling of knowing next to nothing about Japan. Prior to university and travel years my knowledge of the country was probably little more than some very naughty behaviour leading up to WWII, the Karate Kid movies, Takeshi's Castle (voiced by Craig Charles in the UK), and a handful of the usual stereotypes. During high school years though when I emerged from a heavy metal / grunge music phase and starting taking on board other musical influences, I was introduced to some Japanese musicians that really captured my imagination and in doing so, maybe planted the seed that grew into me moving to Japan. Well, that's probably a bit fanciful, but they certainly left a mark.
I should perhaps set a bit more of the scene here by saying that I spent my formative years in a very middle-of-the-road, nothing-much-happens town in the UK, and around the time I got into these Japanese artists the country was in a weird cultural war headed by Blur and Oasis. It all served to make this music from Japan even more striking. Now, musically, I've no idea what the audience is here on City-Cost so maybe this is a bit of a stab in the dark. I also know that most of my Japanese friends and colleagues don't have clue who these Japanese musicians are, and those that do, don't like them. But that's OK, because most of the music I hear coming out of my TV in Japan makes about as much sense to me as ... eating squid?!
DJ Krush - Shin-Sekai




I can't describe how cool and edgy my mates and I thought we were upon discovering DJ Krush and in particular the track "Shin-Sekai" from his 1996 release MiLight. Nor can I even begin to count the number of times this hip hop track got played on repeat as we rolled around the country lanes of middle England in a mate's Fiat. To put it simply, I'd never heard anything like it - the typically moody, smoky DJ Krush beats backing up the rhymes of Japanese rapper Rino (?) were about as far removed from middle-class, mild town England as anything could be. What piqued the senses the most (and still does today) about "Shin-Sekai" is the spitting, almost viscous effect of the Japanese lyrics. In those days I had no idea what they were referring to, and have avoided studying them closely even today. I don't want to. They could be about pretty flowers for all I care, it's the sound of them that gets the hairs standing on end. Add to this the fact that DJ Krush was himself a member of the yakuza and a moody teenager couldn't be more enthralled.
I suppose we came across DJ Krush via fellow turntablist DJ Shadow as they were both on the James Lavelle run Mo'Wax label.
Susumu Yokota - Kodomotachi
I don't know where to start with Susumu Yokota, the Japanese composer has a prolific back catalogue which I think even the staunchest of fans would not disagree much of which is a very left-of-center challenge. It's a rewarding one, though. To put it mildly, the compositions of Susumu Yokota are as a beautiful as they are haunting (to this set of ears anyway). In fact this is one of the joys for me of his music, the element of magic and discovery - Yokota's work, in this sense, is like a Ghibli animation.
My best friend introduced me to Yokota probably during my university years. It took a while for me to "get it" but the moment I did and the years that followed, a time when I was bumming around the world and asking every Japanese traveller I met if they new of the artist (they invariably didn't), are set to a Yokota soundtrack that brings back strong memories when I listen to him now.
Susumu Yokota passed away in 2015 at the young age of 54.
Choosing a favorite track is a Sisyphean task when it comes to an artist like this, but I'll go with "Kodomotachi" from one of Yokota's most celebrated albums, Sakura (1999 Skintone records). If you want something really haunting though, check out "Dying Black Swan" and have something at hand to wipe away the tears!
Asa-Chang and Junray - Hana


In all honesty, I only ever really bothered with one of the tracks from Japanese percussionist Asa-Chang who, in 1998, formed the band Asa-Chang and Junray. The song "Hana" (Hot-Cha Records, 2001) captures just about everything that I was beginning to think Japan was - beautiful, exotic, electronic, and slightly bonkers. I came across this track after a trip to Australia had left me contemplating a move to Japan on accounts of all Japanese friends I had made over there. "Hana" made me want to make the move even more.
Although we've actually moved to Japan by this stage, one of my absolute favorite things about this track is the reaction it gets from the Japanese partner every time I give it an airing. It makes about as much sense to her ears as, say, a Kobukuro borefest does to mine. The way it makes her wince cracks never fails to crack me up!
I'd love to hear about any Japanese music that you might have heard or been familiar which captured the imagination before you came to Japan. Or any pre-arrival Japan influences at all?
---
7 Comments
When I was at high school, my friends and I loved reading a Japanese magazine called Fruits, which was all about Japanese street fashion. So that was really my first impression of Japan - maybe a bit exaggerated, that everyone had that Harajuku-esque street style. As for music though I didn't really know a lot about that side of things before living here!

I've a good story for this! My Mom loves the movie Black Rain, so much so that she has watched it hundreds of times over the years! When my husband heard this he went out of his way to find the sound track here in Japan, this is about 13/14 years ago. It wasn't an easy task to get his hands on a copy back then, but he eventually found one and bought it for her. (You can imagine what that did for his popularity!) I remember the music from watching the movie with her in my mid teens, but I only fully appreciated it when I listened to the sound track. There is definitely other music I was familiar with before I came here, but this is the one that made the biggest impression on me. Love this one, so evocative: https://www.youtube.com/watch?v=IMnoi4Y1MZw Another (my favourite part is from 3 minutes 53 seconds): https://www.youtube.com/watch?v=WH9HZLhL7bg

I never listened to any Japanese music before I went to Japan. That being said, I've discovered some pretty amazing stuff on location. Groups and artists such as Suiyoubi No Kyanpanera, Nujabes etc. Here are some tracks that have stood out and made an impact on me: https://soundcloud.com/alexey-taranenko/yura-yura-teikoku-kudo-desu https://www.youtube.com/watch?v=pbQyz5v6o7A https://www.youtube.com/watch?v=gM9empnkxxo Oh, and btw, thanks for an awesome blog Tomuu! Been following you for a while now. Really interesting to read about surfing in Japan - would love to read more about that part of your life! =)

@Saitama Who doesn't love Black Rain?!!! Micheal Douglas in his prime! Although to be honest, I couldn't think of the soundtrack so I had a listen to those links you left. First link after about 11 mins - goosebumps!

@adamxtokyo Really like the guitar bit between verses on the Yura Yura Teikoku track. Thanks for the recommendations. Thanks for the kind words about the blog! Yea, I've been meaning to get some more posts up about the surfing. I'll endeavour to do that. Do you blog yourself?

@Tomuu You're welcome =) I don't blog... yet. Working on a website, but work is taking up a lot of my time atm. Should be up in a week or two though! Right now it's just a placeholder page: http://adam.tokyo/

@Tomuu it totally gives me goosebumps too. Every.time! :-)