Feb 18, 2015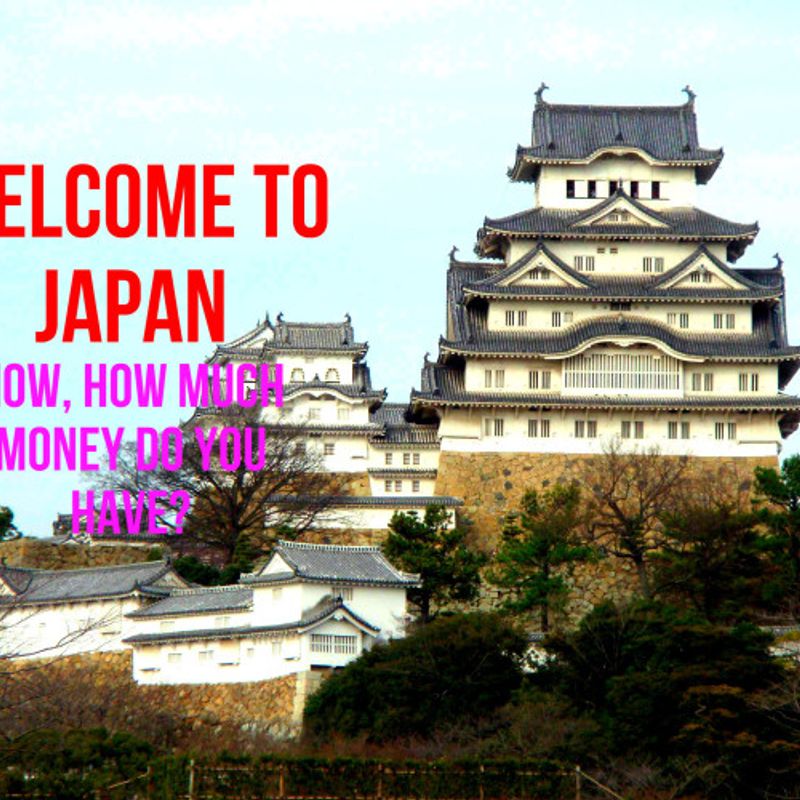 One of the main concerns for people pondering the prospect of moving to Japan is just how much money they'll need to bring with them. Regularly haunted by reports of a land hosting the world's most expensive city, it's not uncommon to break out into a cold sweat over thoughts about the inadequacy your finances.
So let's break it down and try to find what might be sufficient to keep you alive whilst you wait for that first paycheck after arrival. And this is a key point; even if you jump straight into work on arrival, the first paycheck might not reach you for nearly two months.
Of course, just how much you'll need depends on the circumstances under which you'll be arriving on these shores. We look at three likely scenarios here. For prices we'll use Tokyo as our example, which, for many, may be the best case scenario in terms of location, but is definitely the worst in terms of price.
Scenario 1 - All Inclusive
In this scenario you've been busy in your home country and have a job lined up with a company that has its own accommodation (such that you only need to pay rent/utilities), have a visa already organized, and a couple of sharp suits ready for work. Essentially, when you arrive in Japan, you're ready to go. You just need to wait for the first paycheck. Primary expenses will be food, transport, and rent (and maybe some temporary accommodation before you can move into your permanent residence).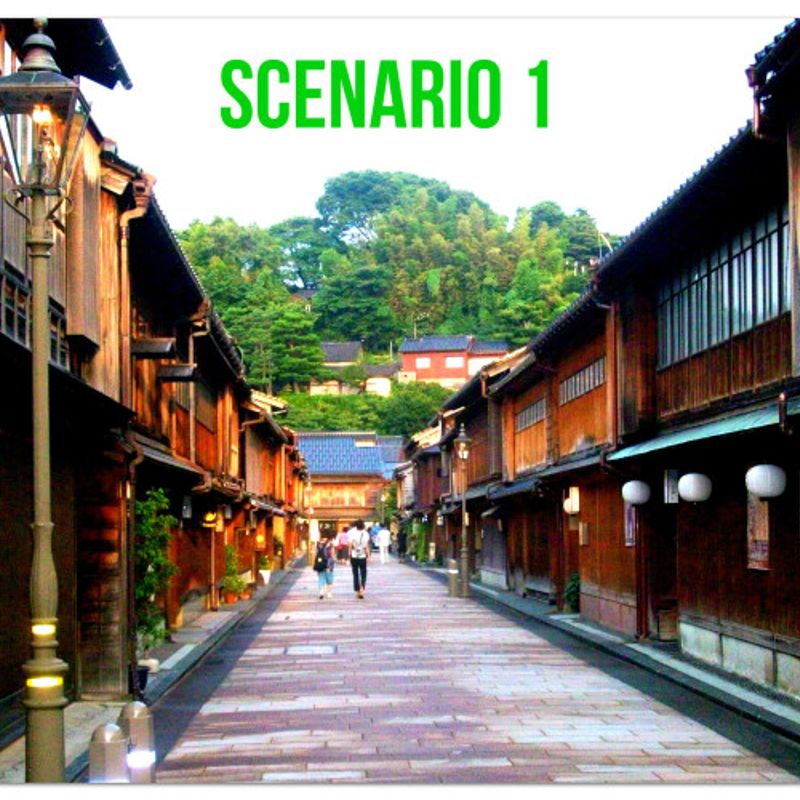 Food
Breakfast: coffee & bread, 250 - 400 yen.
Lunch: bowl of meat and rice/simple dishes at a cheap restaurant, 300 - 800 yen.
Dinner: as lunch, 300 - 800 yen.
Daily Expenditure: 850 - 2,000 yen.
Monthly Expenditure: 25,500 - 60,000 yen.
Transport
Cross town journey between Tokyo and Ikebukuro (return): 400 yen.
Daily Expenditure: 400 yen.
Monthly Expenditure: 12,000 yen.
Accommodation 1
Bed in a hostel dormitory: 2,500 yen.
Single room in a cheap business hotel: 4,000 yen.
Daily Expenditure: 2,500 - 4,000 yen.
Accommodation 2
Half decent, 1 room apartment on the outskirts of Tokyo + basic utilities ..
Monthly Expenditure: 70,000 yen
Total/month (food/transport/rent/utilities): 107,500 - 142,000 yen.

Let's imagine that you need 5 night's accommodation before you can move into your apartment, and that your first paycheck will arrive after 2 months …
… so in Scenario 1 we're looking at around 227,500 - 304,000 yen to cover this time.
Now, before you panic and start rethinking your life plans, remember that there are many variables here. First of all, one would hope that your employer is generous enough to foot the bill for any accommodation needed before moving into your apartment. It's also unlikely that your food bill will run this high, particularly if you're just boiling some noodles at home! According to the stats here at City Cost, the average food expenditure per family member in Tokyo is around 24,000 yen/month. Your employer may also cover transport costs to and from work (although this may not be reimbursed until the end of the month). On the other hand, we haven't covered here any expenditure on booze, sightseeing, bits and pieces for your crib, and other luxuries. You might also want to set up a cell phone early on, expect a monthly bill starting from 6,000 yen for that.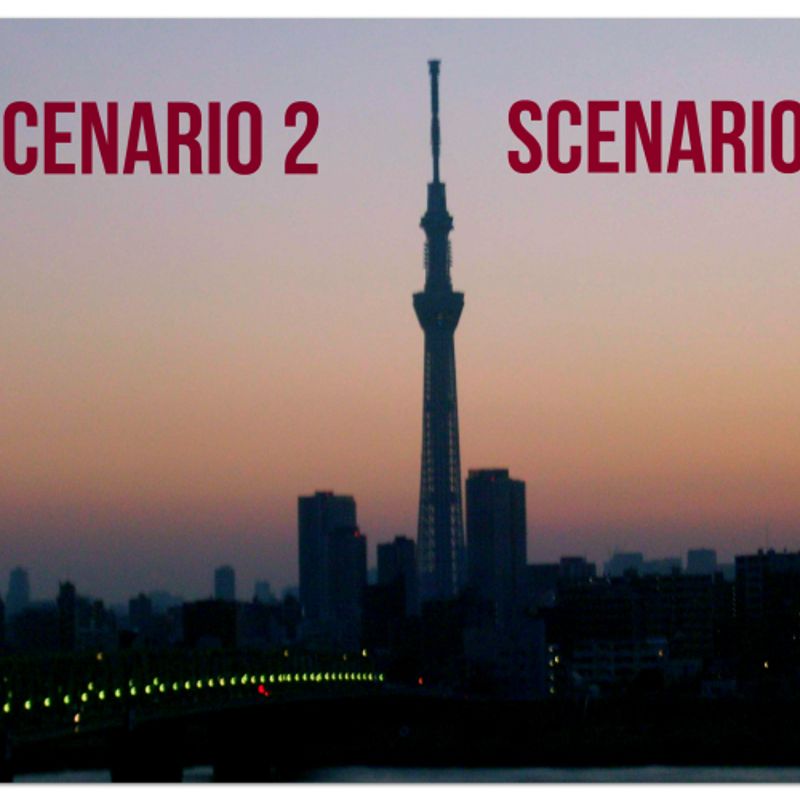 Scenario 2 - Job? Check! Place to stay? Err, no!
Similar to Scenario 1 in that you have a job lined-up, all your paperwork in order, and are full to the brim with the excitement that comes with starting a new life. The only difference, and unfortunately it's a massive one, is that you have to sort out your own accommodation.
Consider two common options for accommodation; a room in a share house or your own apartment.
The Share House
By a very long way the cheapest option, and the best way to save money towards your own apartment. A room here could meaning sharing a small house, bathroom, kitchen and living area with 3-4 other people, through to a massive operation that'll remind some of you of your university days, of industrial-sized kitchens and more faces than you'll be able to remember. Either way, with no need for long-term contracts and massive deposits, and a monthly rent that covers utilities/internet, the share house option is convenient and affordable.
Monthly rates for a cheap Tokyo share house (private room) range from 40,000 - 60,000 yen + 30,000 yen deposit. Again, add on food and transport (as in Scenario 1) and …
… 2 months until first paycheck will be 185,000 - 294,000 yen.
Figure in any temporary accommodation needed before your get your share house room.
The Apartment
All those stories you heard about Japan being expensive? Well, this is one of the origins. In a worst case scenario, the expenditure required to move into an apartment is staggering. Even our 1 room, not-too-bad option on the outskirts we mentioned in Scenario 1. Potential upfront costs will be; 1st month's rent, 1 month's rent for commission to the rental agency, 2 month's rent as deposit, and 2 month's rent for reikin/礼金 (which really stings as it's essentially a throwaway gift to the landlord)! So, for our 60,000 yen/month apartment, the initial outlay could be up to 360,000 yen. Add on your food, transport,utilities, and another month's rent to cover until pay day …
… meaning 515,000 - 584,000 yen to get you through the first 2 months.
I can barely bring myself to look! But hold on! Before you put your fist through the laptop, be aware that, increasingly, one can find apartments/landlords/agencies that are doing away with some of these ridiculous fees. What we've listed here is the worst case scenario, and with a bit of patience and research it should be easily avoided. But just in case … !
Scenario 3 - Homeless and Unemployed
No job, no place to stay, just a head full of dreams and X amount of cash at your disposal. We wouldn't advise it (although people do it), as turning up on a tourist visa and starting a life in Japan from scratch is financially risky to say the least. However, if you have the skills and qualifications it may be possible. You'll need deep pockets, though!
To be clear, once more. We're advising against doing this, and let's be honest, no government in the world wants people turning up on their doorstep with the hope of finding a job. However, should you rock up on a Tourist visa you'll likely have 3 months before it runs out. Given that it could well take up to 2 months to sort out paperwork for a new visa after finding a job, time is pressing. If you stay in a share house (as in Scenario 2) for up to three months, together with food/travel expenses …
… 262,500 - 426,000 yen to cover this time.
However, in Scenario 3 you'll need to cover costs for a cell phone (hard to get a job without one), and should your 'employment' visa paperwork not be completed before the expiration of the Tourist visa, you'll have to leave Japan, have the documents sent to wherever you are, then return to Japan with said documents to collect your 'employment' visa, with all the costs this entails. If it takes the full 3 months to find a job and sort out the paperwork before starting work, you'll then need to cover yourself for another 2 months before pay day …
… making Scenario 3 cost 417,500 - 690,000 yen (over 5 months).
Of course, in any of these scenarios it's impossible to be definitive. There are simply too many variables. However, we hope the possible expenditures listed here will give potential foreign residents of Japan some idea of how much money is needed to get yourselves set up over here.
What is definitive, though, is this; the more organized you are over there, the cheaper, and smoother, things will be over here!
If you've got any financial advice for our overseas readers, or you think we've got our calculations wrong, please join in the discussion below! Cheers!
---