Jan 7, 2015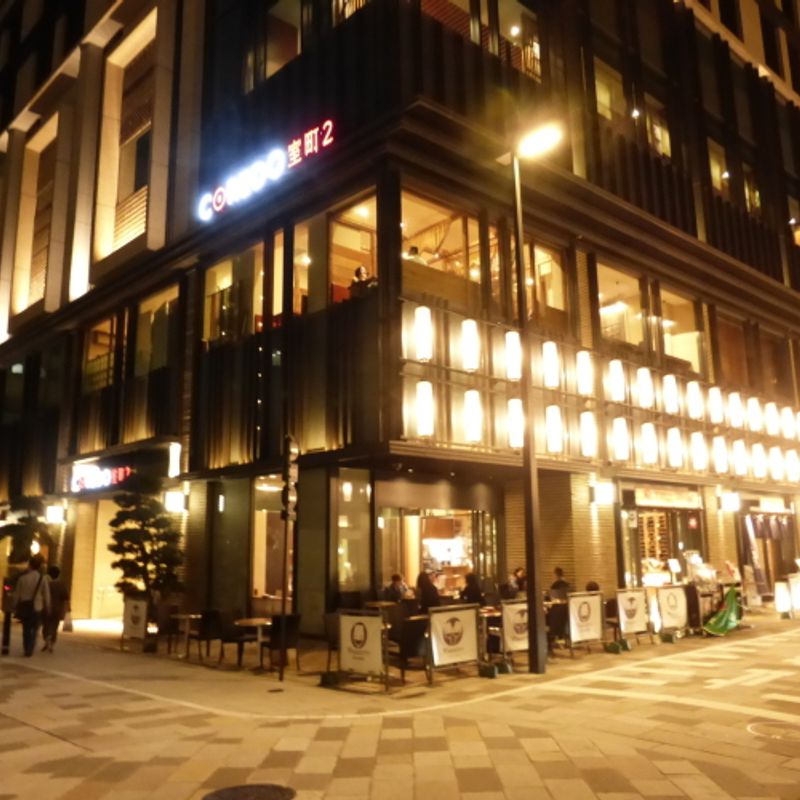 Back in the day, the Edo Period to be exact, Tokyo's Nihonbashi area was a bustling center for traders and merchants, drawn to business created by the area's lofty position as hub of the Gokaido, the five main roads that lead to/from the capital. Putting it in today's terms, Nihonbashi was where it was at! These days, the hustle and bustle has gone (as much as hustle and bustle goes anywhere in Tokyo), there's barely a neon light in sight, and the mad fashion of Shibuya, and Shinjuku's sleaze seem a world away.
In 2014, though, plans to compliment Nihonbashi's stately air with a more sophisticated, discerning visitor, took a further step with the completion of Coredo Muromachi 2 and 3, teaming up with Coredo Muromachi 1 to form a collection of three buildings that house shopping, dining and entertainment options for the monied, thirties and above crew. Muromachi, along with 2004's Coredo Nihonbashi, mixes old world Edo, with modern sophistication. A classy Asakusa, if you will.
Information
A good place to start visits to the area is the Nihombashi Information Center in the basement of Muromachi 1. It's open from 10:00 - 21:00, and has maps, information on the free bus service that links Muromachi with Coredo Nihonbashi, and also provides one of the Coredo highlights, a culinary tour of the building's eateries.

Tours are guided by English speaking experts who take you from one establishment to the next, skipping the queues, sampling food from all over Japan, and providing an insight into the culture and techniques of the preparation. The tour takes in ten establishments, including Hakuza Nihonbashi a purveyor of edible gold, and Nihonbashi Hashiko where you can ogle some ridiculously expensive chopsticks! Tours last 90 minutes and cost a very reasonable 1,000 yen. They are only run on Saturdays, though, 15:30 - 17:00.
Check out Omotenashi Nihonbashi for other tours available in the Coredo area.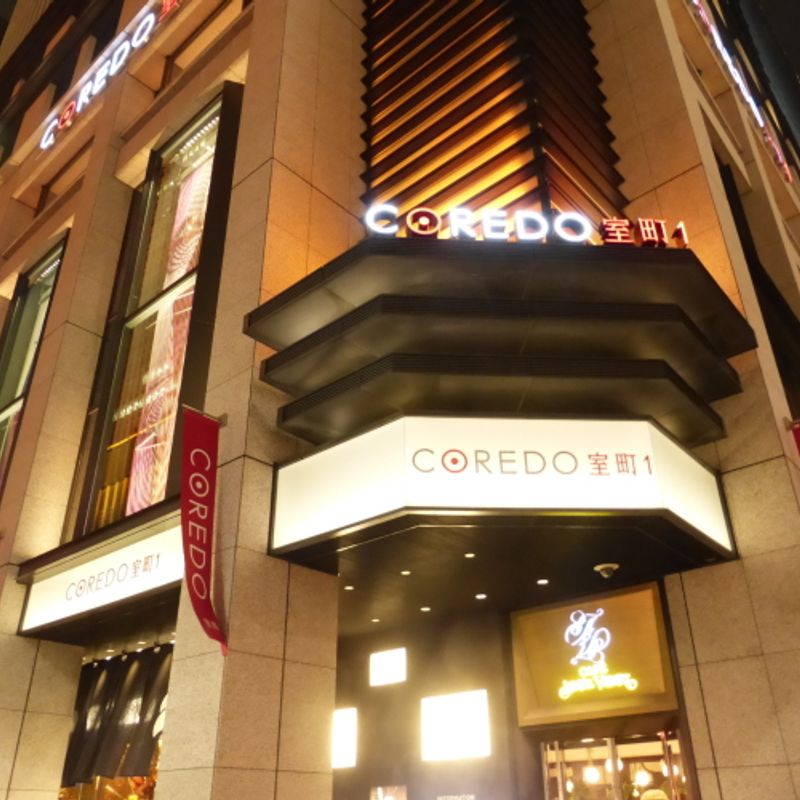 Shopping
The shopping in Coredo is really geared to those with deep pockets and an appreciation of Japanese tradition. With plenty of lifestyle stores, confectioners, organic specialists, and arty/crafty types, Coredo Muromachi would be a good place to come for some thoughtful gifts when you're after something with a bit of class. It's great for window shopping, too, and feels at times like walking round a museum or gallery.
There are plenty of clothing boutiques in Coredo. Come here if you like your apparel understated and sophisticated. Shibuya, this ain't!
Eating
Another highlight of the Coredo collectorate is a stroll between Muromachi buildings 1,2, and 3. The building's Edo era facades are especially pleasing in the evening when lit up with andon lamps. It's along these pleasant avenues that you can find some interesting al fresco dining options (there are outdoor heaters for the winter). One such option is the delightful Il Bacaro Alma, an Italian bar/eatery bringing a bit of, err, Venice, to old-world Edo!
Don't worry if Coredo's restaurants are 'off the menu' in terms of price, there are cheaper options a short walk away.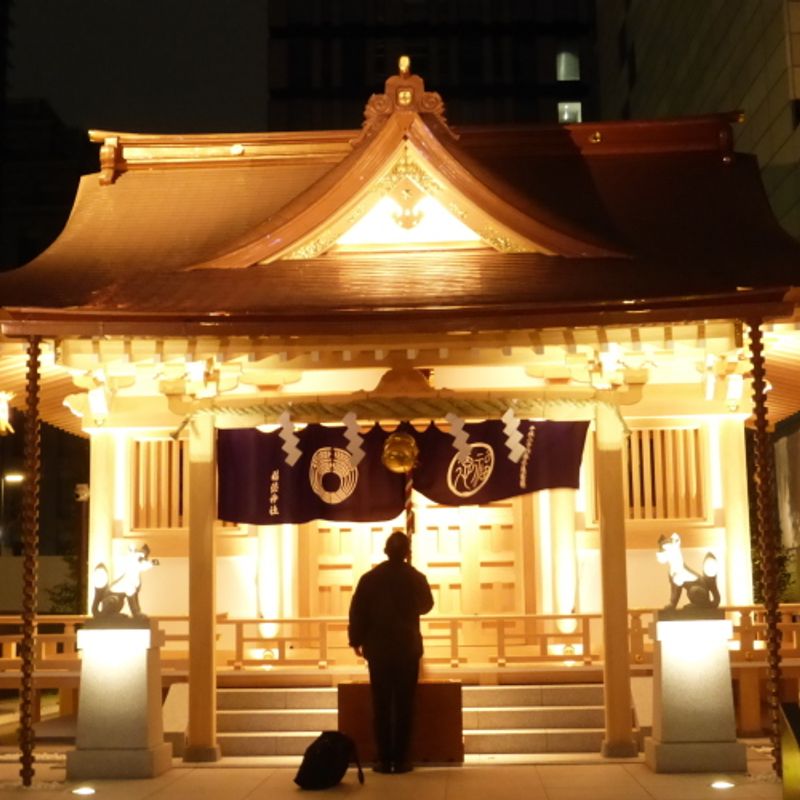 Others
Coredo Muromachi 2 houses the only movie theater in the area, a Toho Cinemas. Together with the area's interesting, thoughtful dining options, and romantic evening streets, the cinema makes Muromachi a decent date spot!
Fukutoku Shrine (福徳神社) looks as pleased as punch with it's bright, new red mon (gate). And so it should, this petite shrine has been around since the ninth century and has had to shift around, fighting for space during Nihombashi's various developments. It finally looks to a found a permanent home in the avenues around Coredo Muromachi, and makes for a pleasant distraction from the areas more indulgent attractions.
Shop hours vary but most are open from 10:00 - 21:00/22:00. Bars and restaurants take last orders between 23:00 - 23:30.
The easiest access is through the Mitsukoshi-mae metro station (Ginza and Hanzomon lines).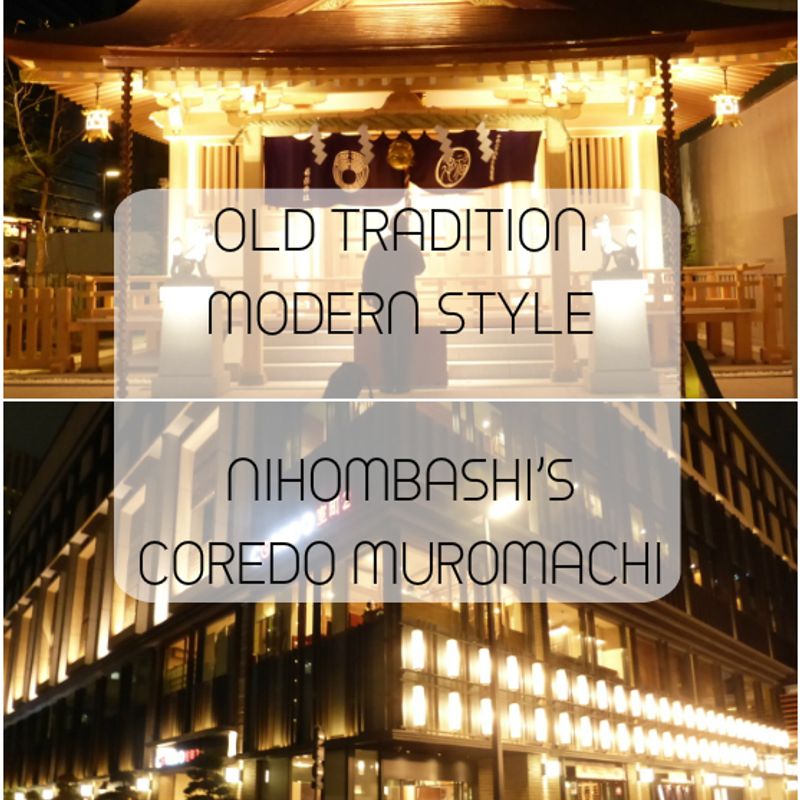 ---