Jul 10, 2015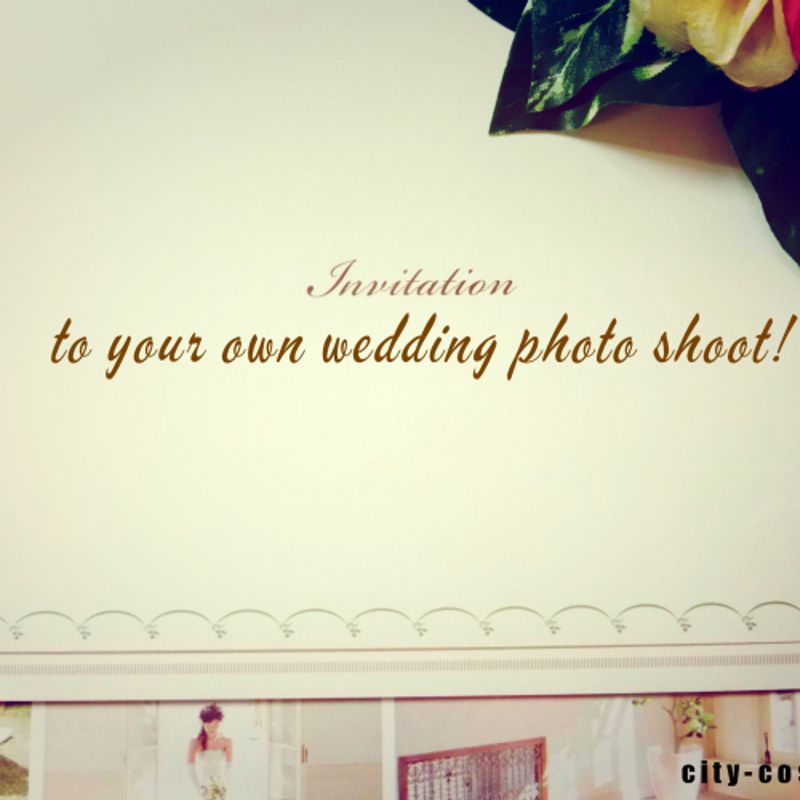 In earlier articles here at City-Cost ( Marrying In Japan: A 'How To' Guide and The Western Wedding, Japan Style!) we looked at the legal process behind getting married in Japan and then compared cultures between Western/Japanese ceremony styles. Now, in the manner of a Hollywood studio exec., we bring you the third instalment of our 'Japanese Wedding' trilogy; Wedding Photo Shoots in Japan.
Blame it on fiscal discipline, global austerity, or just a banal lack of time/motivation, but many newlyweds in Japan are ditching the pomp and pressure of traditional wedding extravaganzas in favour of the less financially eye watering photo shoot.
Now, chances are, if you're getting married in Japan, there will be someone Japanese involved. Hence, you can let them handle the details. What we want to do here is give you (someone who isn't Japanese) an idea of what to expect from wedding photo shoots in Japan.
To address any skeptics out there, wedding photos shoots in Japan are, by all accounts, really good fun and a hell of lot less stressful.
In terms of price: don't be mislead by large fonts singing of basic plans for as little as 5,000 yen. This means nothing. Dig deeper to reveal the extra costs that have to be included and you'll find that even the most Spartan of plans (which no one wants) start from around 50,000 yen. More realistic is the 100,000 yen mark. This can go up to 250,000 yen if you chose an expensive studio with all the trimmings.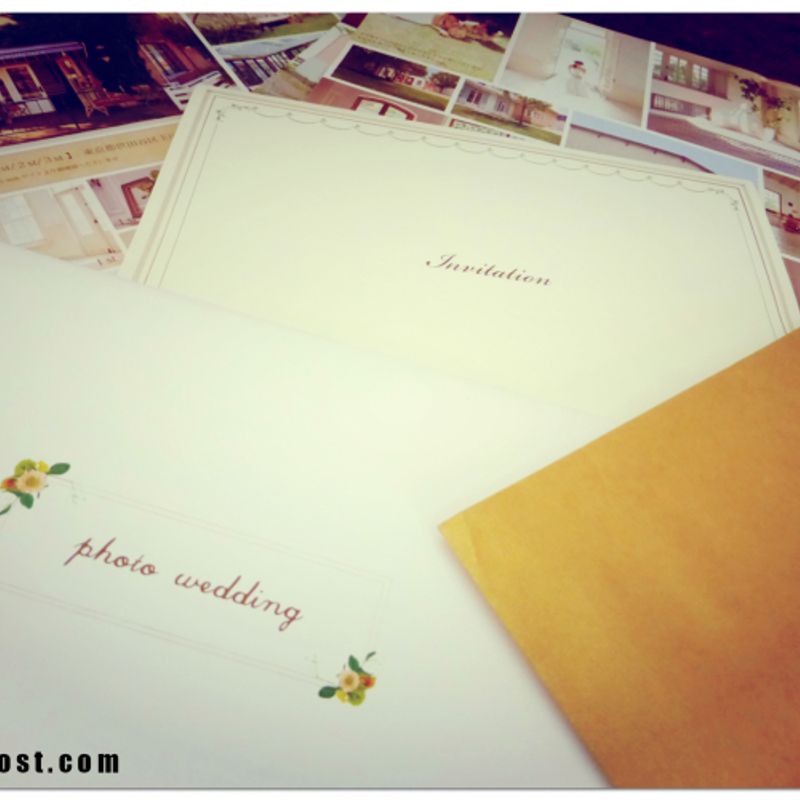 The Choice
Most research begins online. Just type in the words 結婚(kekkon/marriage), 写真(shashin/photo), スタジオ(sutajio/studio), together with your location. Range of choice will very much depend on the latter. Make your selections and send off for brochures containing more details and a better idea of images and dresses.
From here, narrow down your selection. The next stage is to visit the studios and talk things over in more detail. You'll need to make an appointment.
During the studio visit there are myriad things to consider. Some of the fundamentals …
Dress selection (you'll be given a quick look at what's available, including shoes)
Accessories
Flowers/bouquet
Tiaras/veils
Can you bring along your own props (pets, memorabilia, balloons, err, other family members e.t.c)?
How many pictures will be taken and how many of those will be used?
Album layout/size, framed photos e.t.c
Are you able to take your own photos/selfies during the shoot?
Time constraints
General studio vibe
The latter might be dictated by time and price. Those that can do things cheaper, will also do it quicker! Expect a busy vibe, tight spaces, quick costume changes, studios with changeable background screens, and others waiting to be served. More expensive operations provide privacy, a relaxed vibe, the personal touch, and actual locations/sets (rather than background changes).
The Application
Hopefully the studio visits will have given you enough information to make a choice. Once this is done you'll need to fill out an application/booking form either online or in print. All of this is subject to availability so being flexible with your dates and making applications well in advance will help to avoid any disappointment.
If everything falls into place, expect an invitation to your own photo shoot to arrive in the post!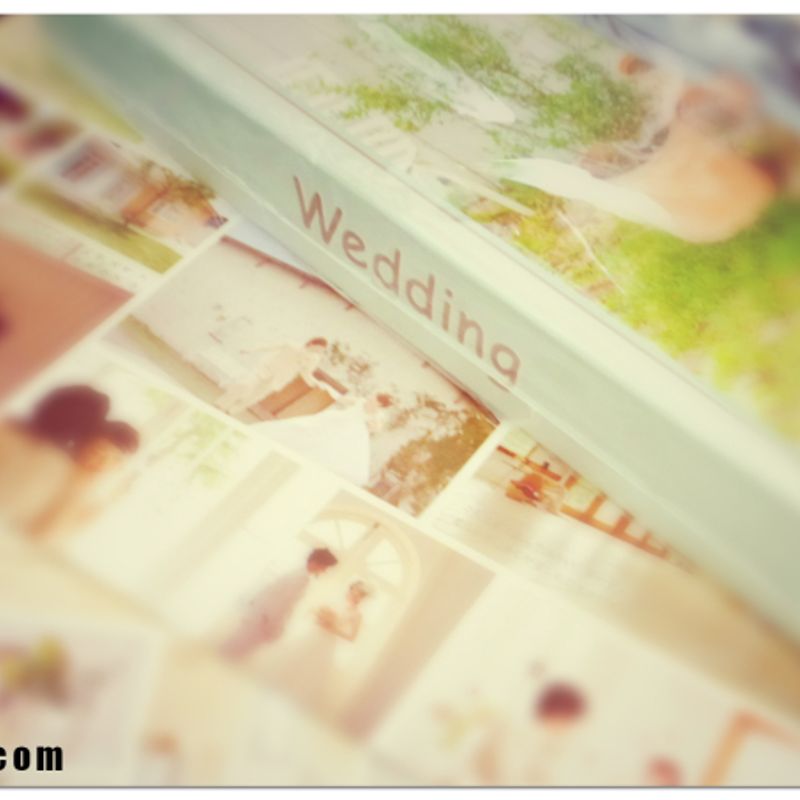 The Fitting
Before the shoot, you'll need to go in and pick out your costume for the day. Brides can probably expect more choice here with dresses ranging from full on meringues through to sultry body huggers. An assistant will be on hand to pin, zip, and clip any ill-fitting garments into place.
A word of warning to the grooms; finding something understated may be a little tricky. Ready yourselves for plenty of metallic greys, shiny beiges, and silky whites. Suck it up fellas. This isn't about you!
Once dress, suit/tuxedo, and shoes have been selected, things are finished off with accessories, hairpieces and flowers.
Fittings may take up to two hours. Hopefully there will be background music, free flowing tea and plenty of selfies (although some operations frown on the latter).
The Shoot
Team Wedding Shoot may consist of photographer, stylist, assistant, bride and groom. First up, hair and make up. Bride - 1 hour. Groom 30 mins. Then it's into costume. Photographer, stylist, and assistant tag team to give instructions, adjust costumes and move body parts. What they can't help with though, are facial expressions. Prepare to wrestle with awkward smiles, self-conscious, loved-up eye gazers, and battles to pretend the camera isn't there.
Expect the studio to have bathrooms, drinking water, somewhere to sit down (grooms might expect a bit of down time), and space to store whatever gear you've brought along.
As with the fitting, the tea flows and bride and groom may be free to take their own pictures (depending on the studio).
Some advice. I'd venture to say that most people will need instruction as in where to stand and what kind of pose to assume. Be sure that your team can provide this.
There's little ceremony at the end of these operations (they've probably got customers waiting). Get back into your civvies (stylists will make the relevant changes to the bride's make-up), say your thanks and go home to wait for the results.
All in, a shoot (including make-up, prep e.t.c) could take up to four hours.
The Photos
You'll likely have to satisfy yourself with your own snaps before those from the professionals arrive on a disk by post (about 2 weeks?). From here it's a case of booting up and selecting images for whatever album/photo frame plan you purchased (here you can stipulate those images that you definitely want in the album, those that you definitely don't want in there, and those about which you are nonplussed. You'll have to trust the studio to make the final selection and the finer details of the layout). Fill out a form (online?) and send it back to the studio. The completed photo album could take a month to be sent out to you.
Depending on their bookings, studios may be able to put together a photo shoot plan within a month. However, as was mentioned before, the earlier you get things started the higher the chance you'll be able to get the dates/times you want.
Now, smile for the camera!
---
1 Comment
Wish I'd read this before my wedding!